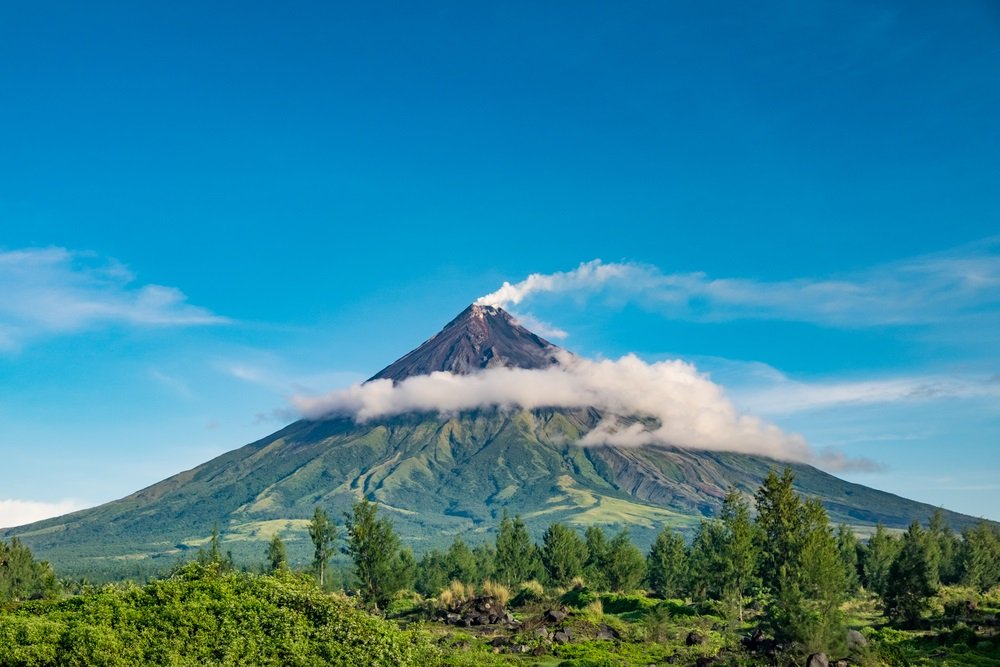 Are you going to Albay this summer? This tourism hotspot in Southern Luzon has a lot to offer beyond the perfectly cone-shaped Mayon Volcano. Albay is a gem waiting to be discovered for its scenic spots, pristine beaches, cultural destinations, historical landmarks, etc. In the list below, we explore five places you shouldn't miss when you visit this upcoming and vibrant province in the Bicol region.
Explore Mayon with an ATV ride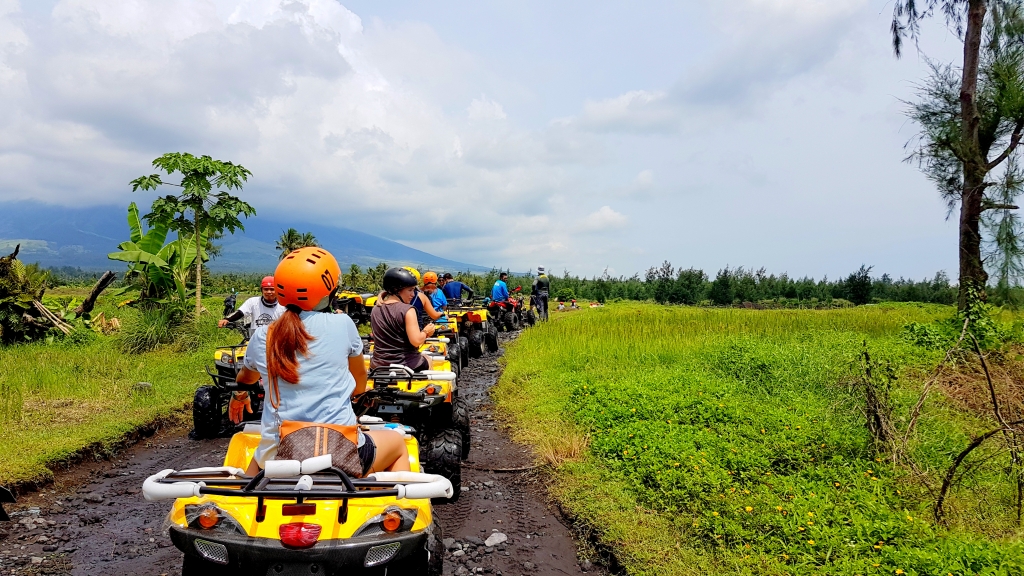 A trip to Albay would not be complete without seeing the beauty of the majestic Mayon Volcano. There are plenty of ways to explore its foothills, one of which is an exciting ATV ride that will take you to bumpy trails, rice fields, and rivers.
Visit the Cagsawa Ruins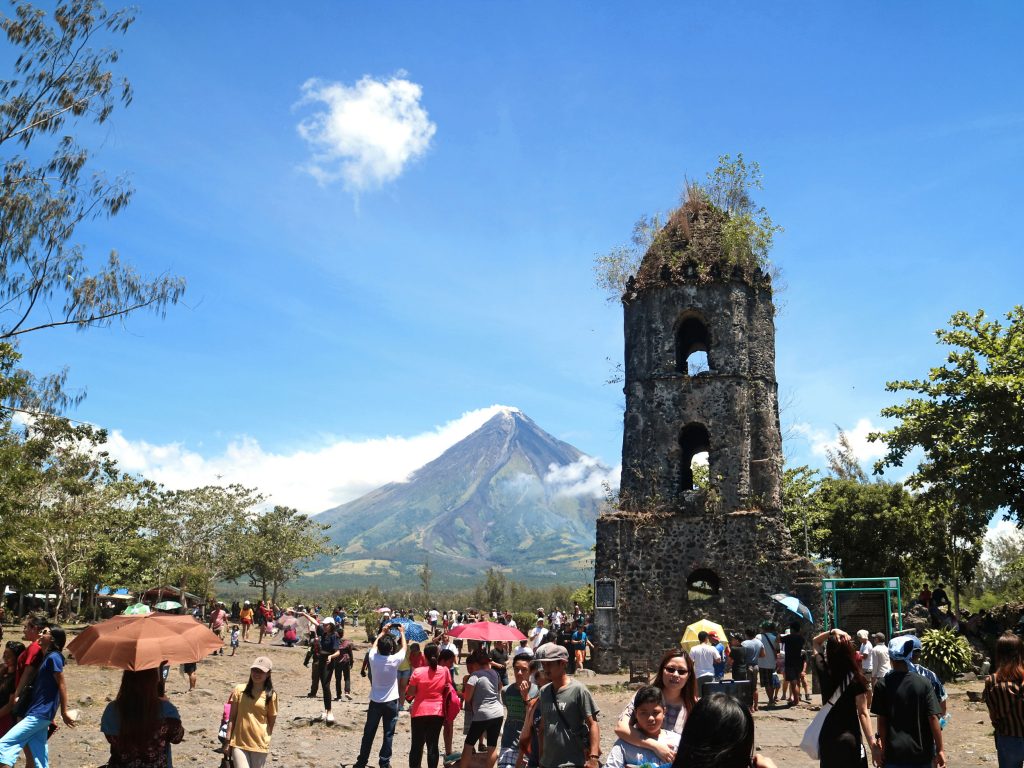 The Cagsawa Ruins show a bell tower of a 16th-century church destroyed when Mayon erupted in 1814. Today, the beautiful belfry serves as an iconic landmark in Legazpi. Thousands of tourists visit to see the ruins with the volcano in the background.
Go to the historical Japanese Tunnels at Ligñon Hills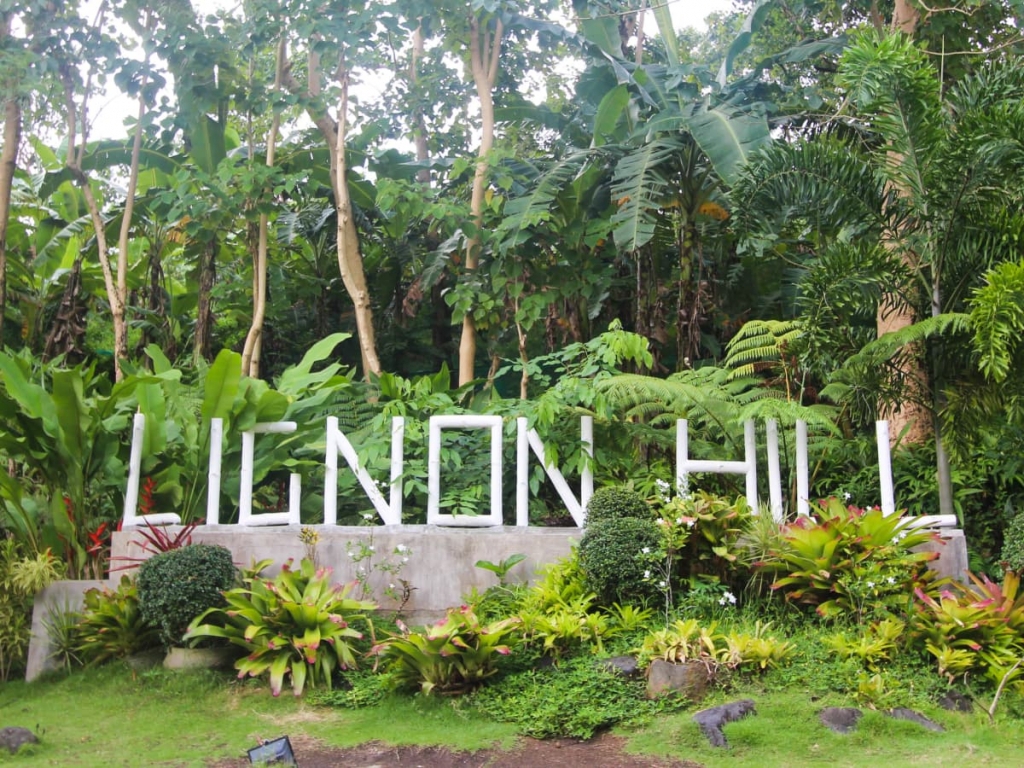 The 40m-long tunnel found in Ligñon Hill Nature Park served as a hideaway for the Japanese soldiers during the Second World War. Visitors can go inside the tunnels to see the old passageway that used to be a sleeping quarter and a makeshift hospital once during the war.
Check the Cagraray Eco Park in Bacacay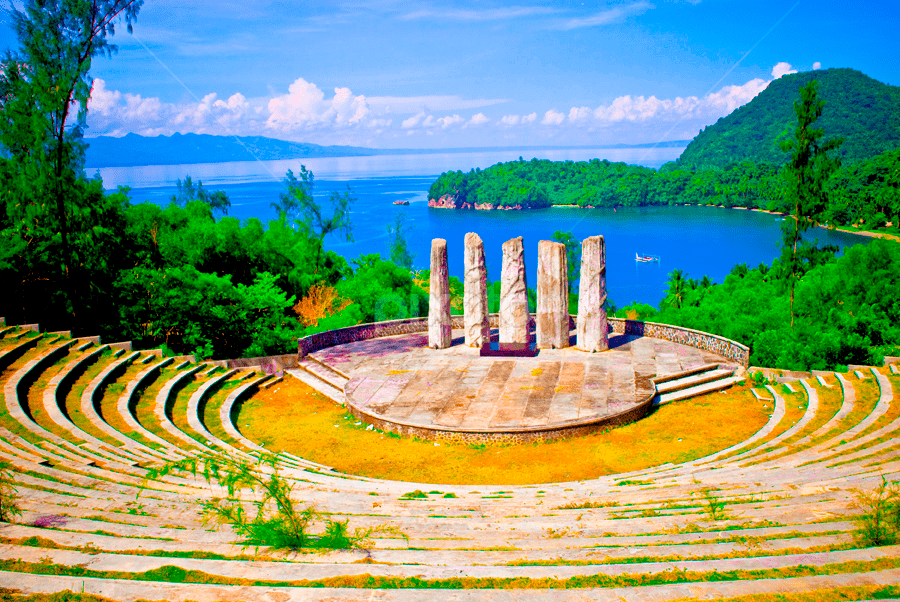 This eco-park offers a fun adventure for the family with its amenities, including an amphitheater and a breathtaking zipline. It is the first-ever ecological park in Bicol, offering passive recreations, extreme adventure sports, and environmental activities. You can also enjoy touring around the scenic views in a golf cart or ATV. The relaxing view of the water and the nearby islands is a sure treat for guests.
Adventure in Hoyop-hoyopan Cave in Camalig and Quitinday Underground River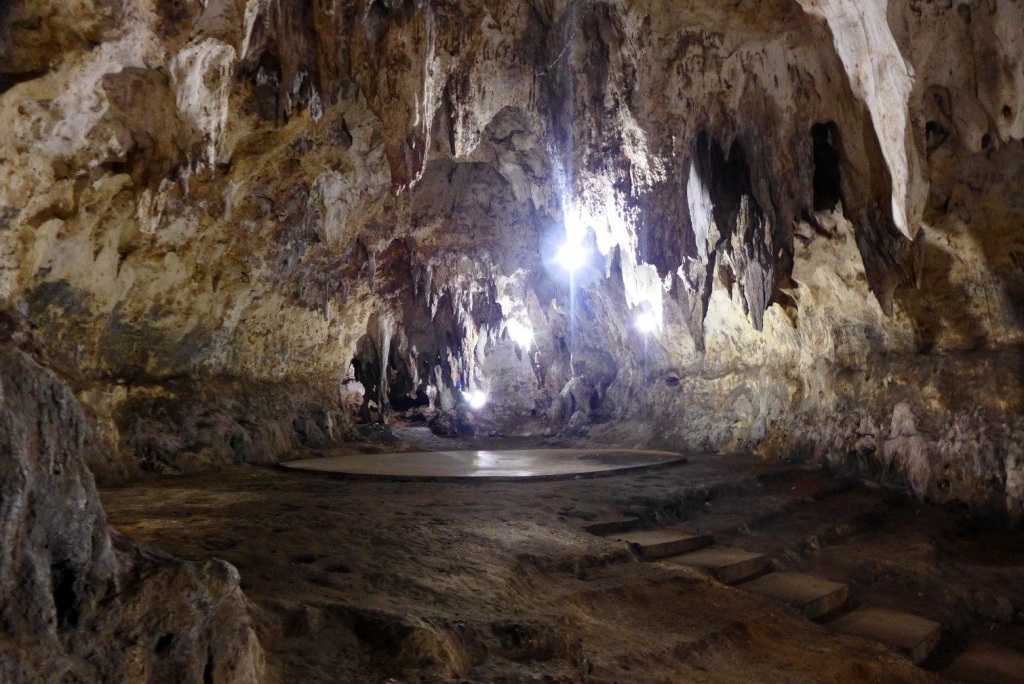 Thrill-seekers looking for an exciting nature adventure can visit the Hoyop-hoyopan Cave in Camalig, where different levels of limestones can be found, and the Quitinday Bicol's version of the Palawan Underground River. You can explore the river by renting a bamboo raft.
These are just five of the many places you can visit in Albay for a delightful summer experience. Aside from these spots, Albay's biggest strength is the warmth and hospitality of its people. Visiting this friendly province is easy as it is highly accessible by land, air, and sea.
The Bicol International Airport was formally inaugurated last year, operating domestic flights to various points in the country. The airport is touted as the country's "Most Scenic Gateway" because of the iconic Mount Mayon volcano in the backdrop. The Legazpi Domestic airport is also in the pipeline. The city is gearing up to become a Central Business District in Albay. 
Albay's steady growth of economic activities makes it an ideal place to invest and settle. If you're looking for a place to invest, find out below why Legazpi, Albay is your best choice in the region.
Fun and Adventure in Legazpi City, Albay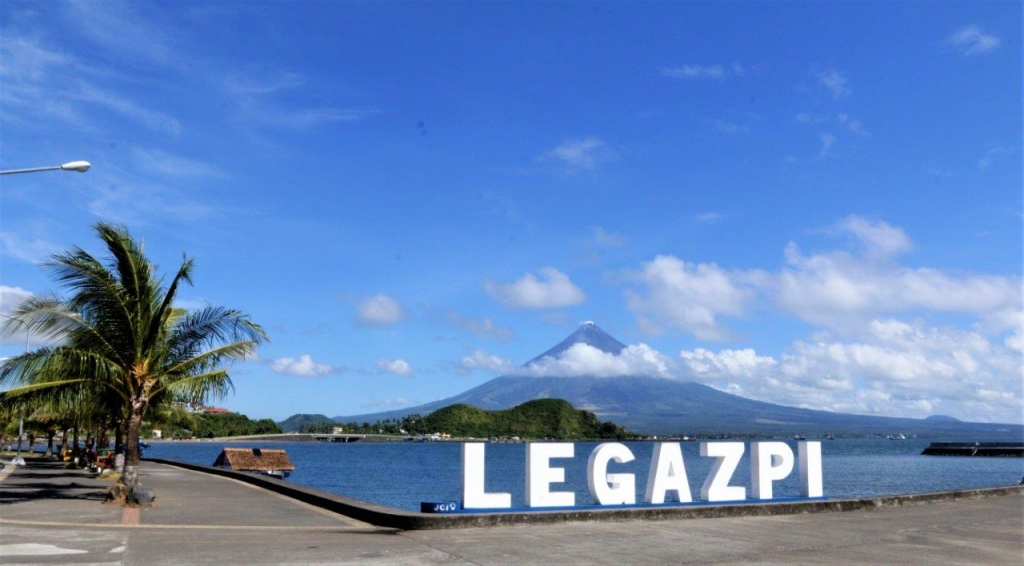 Apart from its famous tourist destinations, Albay is a favorite destination among investors because of its rich resources and substantial economic progress. The Pili-producing province located in the Southeastern part of Luzon is home to the majestic Mayon Volcano, which helps drive tourism and other livelihoods.
Agriculture remains a top industry with products like coconut, rice, sugar, and abaca in terms of economy. Handicraft-making is also a significant source of rural income for small-scale industries. The Department of Agriculture visions Albay as the Philippines' world-class pili products hub.
The continuous upgrading of infrastructures in the area and building of new roads help attract investors, both local and foreign. With the province's good business climate, Albay is eyed to be the next hub for manufacturing in the country, as reported by the Manila Times. 
Legazpi City: A Growing Business and Eco Hub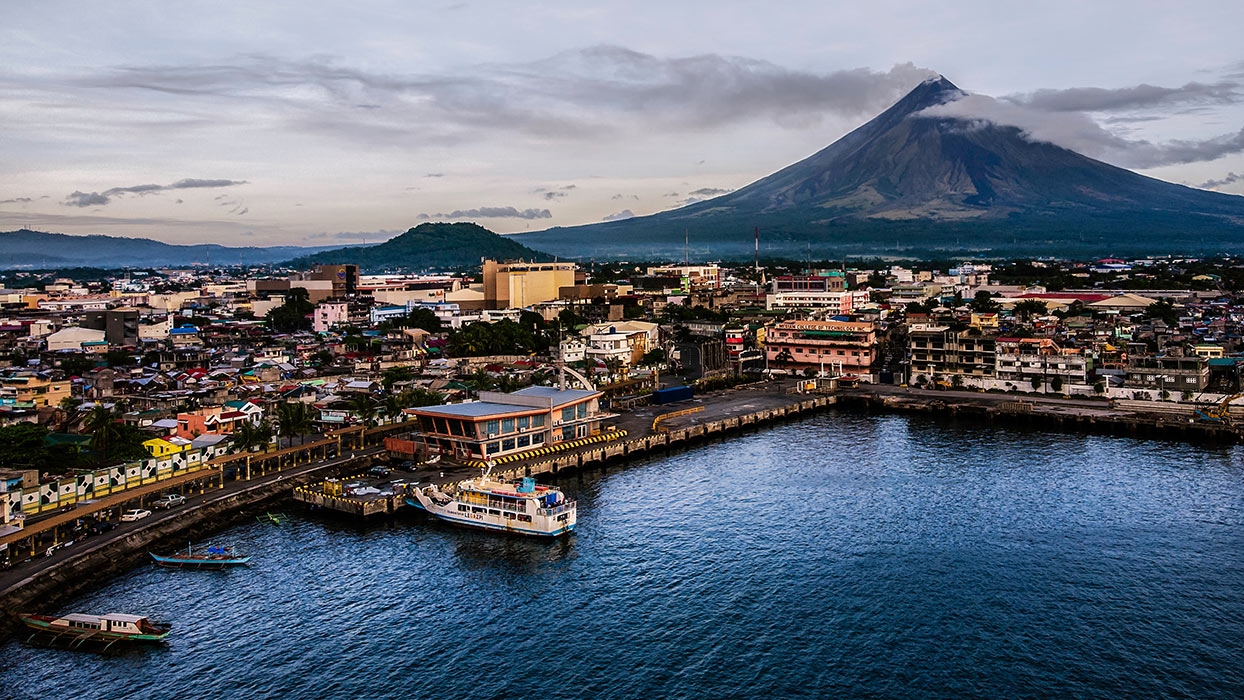 Albay's capital city Legazpi is a growing economic hub that serves as the aerial gateway and regional center of Bicolondia. Dubbed as the "City of Fun and Adventure," it is easily accessible, especially with the new Bicol International Airport that can accommodate two million passengers. In recent years, Legazpi has also recognized being a top destination for national conferences and conventions because of its world-class facilities.
In addition, Legazpi is the country's Most Business-Friendly City (Component City Category) in 2018 by the Philippine Chamber of Commerce and Industry (PCCI). Department of the Interior and Local Government (DILG) cites the city the Seal of Good Local Governance (SGLG) Hall of Famer for bagging the award from 2016 to 2018. It also ranked second in the Livable Cities Design Challenge by the National Competitiveness Council and the Asia Pacific Economic Cooperation back in 2014. 
The rising development of Legazpi in various sectors contributes to the expanding growth of real estate in the city.
Camella Legazpi: Albay's Most Exclusive Community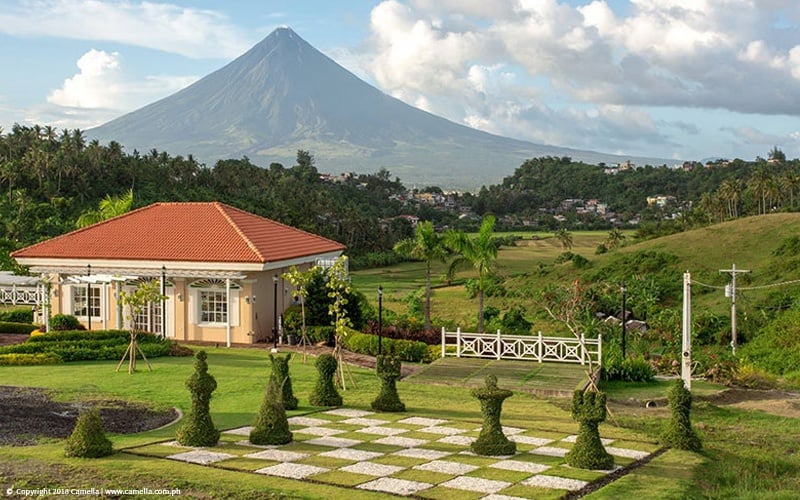 Suppose you're looking for a trusted home builder in Legazpi. In that case, Camella Legazpi provides the best venue for investment and promotes the finest living in the city. The house and lot in Legazpi have refined home living by bringing the most innovative amenities to provide residents a posh and upscale living.
Camella Legazpi offers a ten-hectare-Caribbean- Mediterranean-inspired community with impressive amenities that include a clubhouse, gazebo, swimming pool, and a basketball court. This house and lot for sale in Albay is situated in a master-planned community; making it the ideal investment choice for professionals, starting and growing families, and Overseas Filipino Workers (OFWs), or retirees. 
It is located in Brgy. Puro, Legazpi City, this property for sale is located near essential establishments like business centers, shopping malls, schools, hospitals, churches, and major transportation routes. Local towns' tourism spots are also highly accessible via the Mega Tourism highway. Bicol International Airport is just 15 minutes away from here.
You can choose a design based on a wide selection of house models Bella, Cara, Dana, Freya, Ella, etc. House models have two stories and at least three bedrooms (depending on house model), a toilet and bath, kitchen, dining area, and a space for your car. The neighborhood is safely equipped with systematic round-the-clock security and roving guards to keep you and your family safe.
Ready for occupancy (RFO) house and lots in Legazpi are available. Visit the official webpage of Camella Legazpi or their official Facebook Page to get more details.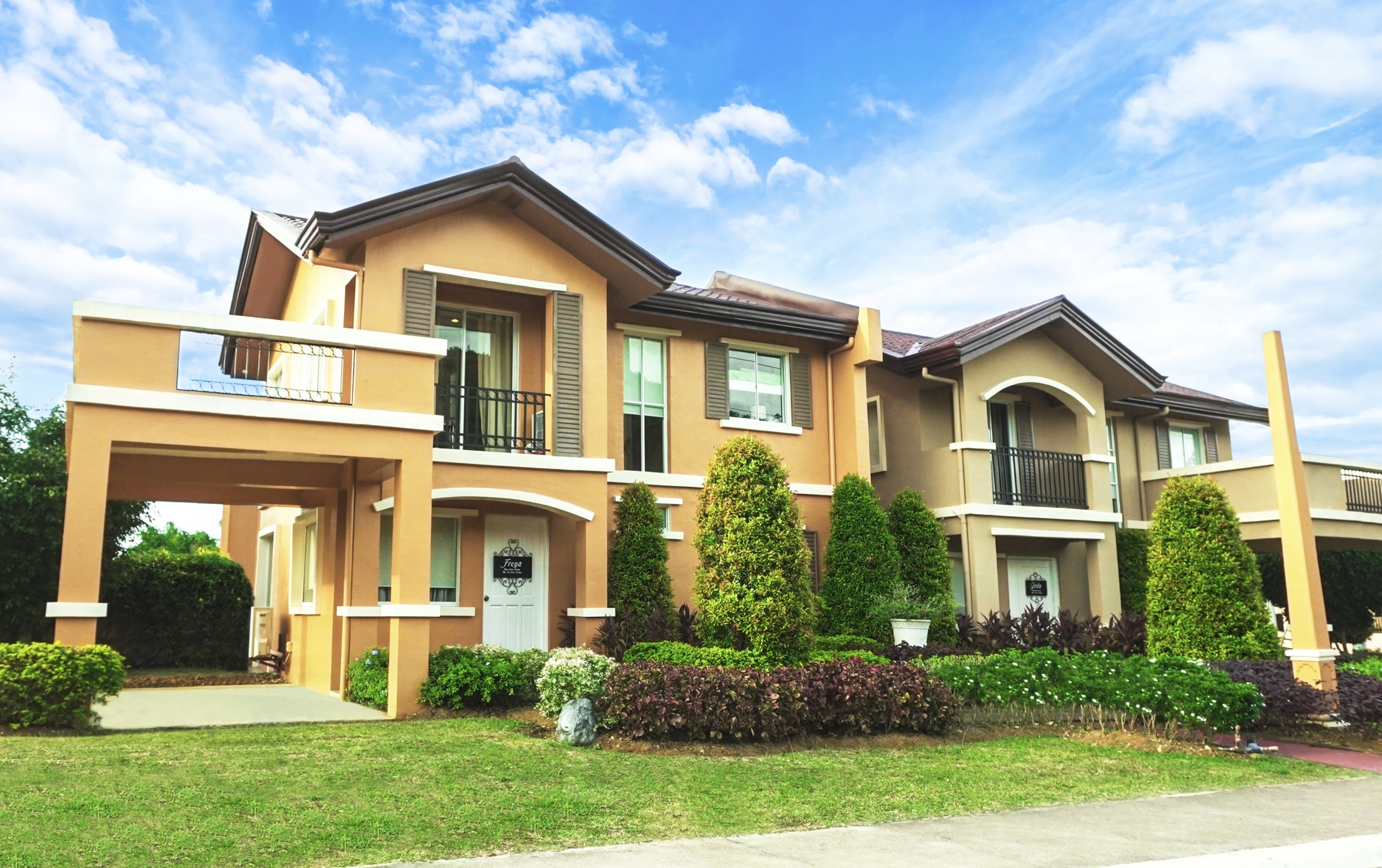 Invest a House as you Travel to Albay
Check out our catalog of house and lot for sale in Legazpi, Albay