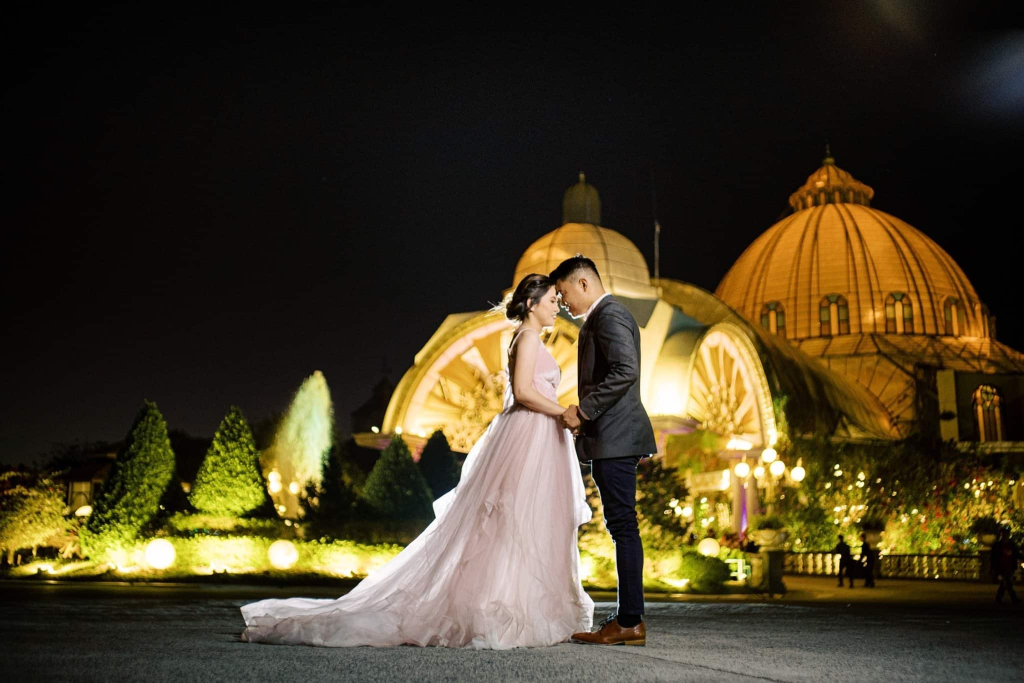 In search of a place in Las Pinas where you can celebrate your magical night and even day? The Palazzo Verde, formerly known as Fernbrook Gardens, is one of the famous venues for events and special occasion in the Philippines because of its Victorian era architecture, making every event seem like a fairytale dream.
The Enchanting Palazzo Verde in Las Pinas
The minute you reach Palazzo Verde, you are instantly transformed to another world, an enchanting place like no other in the country. Feel like a princess riding a horse drawn carriage with your prince charming waiting by the porte cochere. Enter a magical place where gardens abound and a natural waterway snake though the Victorian era palace. Waterfalls give you and your guests a relaxed and cool ambiance.
Get ready to be entranced as we explore this wonderland of exquisite glamour and check out its must-see features.
Coffee Project Creations
The Coffee Project is known for the homey, sophisticated interiors of their cafés around the country. Some of the most notable branches of Coffee Project include the Coffee Project Black at Evia Lifestyle Center in Alabang, Muntinlupa, a Coffee Project and Fully Booked collaboration, and the uniquely designed Ruined Project? at Crosswinds Drive, Tagaytay.
Create Memories at the Glass House by Coffee Project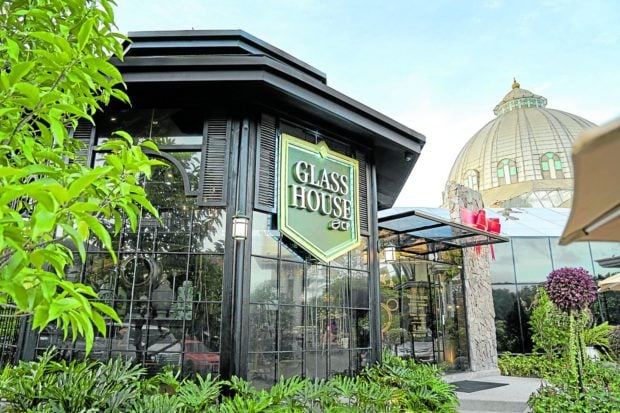 But if you live in the South, another instagrammable outlet is right by the grand entrance of Palazzo Verde. The Glass House by CP's ethereal design is unmatched; the glass walls provide an astonishing view of the outdoors as it takes advantage of the sunlight, creating a natural warm indoor lighting.
Unlike the other Coffee Project branches, the Glass House by CP has an earthy tone, with lush green plants surrounding the area, giving you a tranquil and refreshing ambiance — the perfect backdrop for your morning dose of caffeine. What's unique about this branch are the swing chairs by the window, giving you a relaxing and comforting experience.
Pair the scenic view of Palazzo Verde with mouth-watering, savory dishes and the aroma of brewed coffee!
Up close with Nature at the Sunflower Field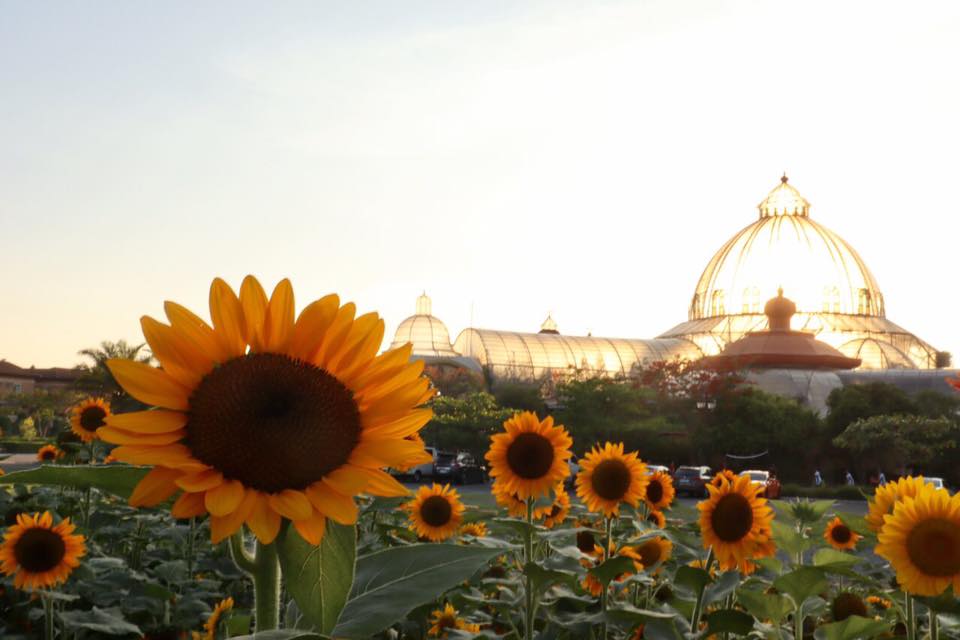 Sunflowers represent summertime as it blooms during April and May. This is the best time to visit sunflower fields. There may be limited accessible sunflower fields here in the South, but don't worry, Palazzo Verde brings nature closer to you as part of its wonderful set up is its sunflower field, exquisitely tendered by a team of horticulturists.
You can visit the place before sunset and wait as the golden light from the sun hits the sunflower field – the perfect moment to capture the beauty of the sunflowers.
A sunflower's lifespan is at most, just 2 weeks, so don't wait anymore and enjoy the beautiful view of the tall sunflowers in full bloom in the Palazzo Verde for free.
The Notre Dame De Vie Chapel at Palazzo Verde
The impeccably planned Palazzo Verde offers The Notre Dame de Vie Chapel for your fairytale wedding. It is a charming structure with white walls imbued with intricate details, its ceiling is embellished with swathes of fabric, hanging ferns and a gold chandelier.
This is the perfect venue for those wanting a traditional catholic wedding. In addition, the chapel is connected to the grand conservatory by a bridge, which could serve as an extension for the bride as she walks down the aisle.
If you want to check out the chapel and interested to hold your fairytale wedding in Palazzo Verde, Notre Dame is open to the public every Sunday for mass.
The Exquisite Glamour of the Grand Conservatory
The Grand Conservatory is another stunning feature of the Palazzo Verde. One of its best details is the glass ceiling where you and your guests can witness how the sky changes — from azure to star-filled skies. Vines, flowers, and massive hanging plants adorn the high ceilings and walls of the Grand Conservatory.
At its center is a grand Victorian era fountain that creates a tranquil and refreshing ambiance. Most wedding events in Palazzo use this centerpiece as an altar where brides and grooms exchange their I dos.
Events and Celebrations You Can Hold at Palazzo Verde
Palazzo Verde offers several impeccably planned themed banquet halls with buzzing specs that cater to various needs and celebrations — from milestone occasion like weddings, debuts to grandest of events like product launches, corporate parties, and any other special occasion.
1. Hold your Fairytale Wedding
Palazzo Verde is one of the country's most popular wedding venues. Less than an hour from Metro Manila via SLEX and MCX, it is located along Daang Reyna. Its majestic designs, from the glass ceiling of the grand conservatory, the whimsical bridge to the spacious banquet halls make it a perfect venue for the grandest celebration of your life.
They offer wedding packages couples can choose from, securing you with the best suppliers and designers to make your wedding event extra special. But if you only want to rent a venue for reception, they also have a list of venues you can choose from – whether you prefer a catholic ceremony venue to an outdoor ceremony venue at their garden gazebo, Palazzo Verde has you event covered.
To add extravagance to your wedding, they also have a horse drawn carriage, which you can either use for the bridal entrance or the bride and groom's exit after the ceremony.
For wedding receptions, they offer a variety of venues you can choose from, such as the colonial ballroom and the gazebo garden, all of which are conveniently located near the chapel for easy access.
2. Venue for photoshoots
Palazzo Verde is not only a great venue for events, but it is also perfect for pre-nuptial shoot. Almost every feature of the Palazzo Verde is a perfect backdrop – it's almost impossible to take any bad photos with a venue like this.
This is also the best place to take your debut photos.
3. Celebrate Corporate events
Companies usually throw parties, especially year-end parties. An option you can consider is the Palazzo Verde. They offer different reception venues for your event, with each having different guest capacities. Although for an elegant venue, you also need an elegant theme. "Gala nights" could be the best theme for this venue, with people all glammed up wearing sparkly or silky gowns and their best suits.
How to go to Palazzo Verde
Palazzo Verde is located along Daang Reyna, Vista Alabang, Las Piñas.
If you are planning to visit Palazzo Verde by car, it is accessible through the Daang Hari Road. For those commuting, there are multicabs to SM Molino and The District Imus where you can ride from – once you see the Evia Lifestyle Center, you can get off as the Palazzo Verde is just a few minutes away.
Camella Projects near Muntinlupa City
Muntinlupa is the "Emerald city of the Philippines." It is a highly urbanized city at the edge of Metro Manila, making it one of the go-to cities in the south. So if you are planning to buy your future home, try investing in a home around Muntinlupa.
Camella is one of the top real estate companies in the Philippines. They offer a variety of quality homes in different areas around the country. The nearest Camella around Muntinlupa is Camella Cerritos. It is accessible through Daang Hari Road. With its location, you can also easily access different commercial establishments around the area.
Start investing in your dream home and live comfortably in Camella!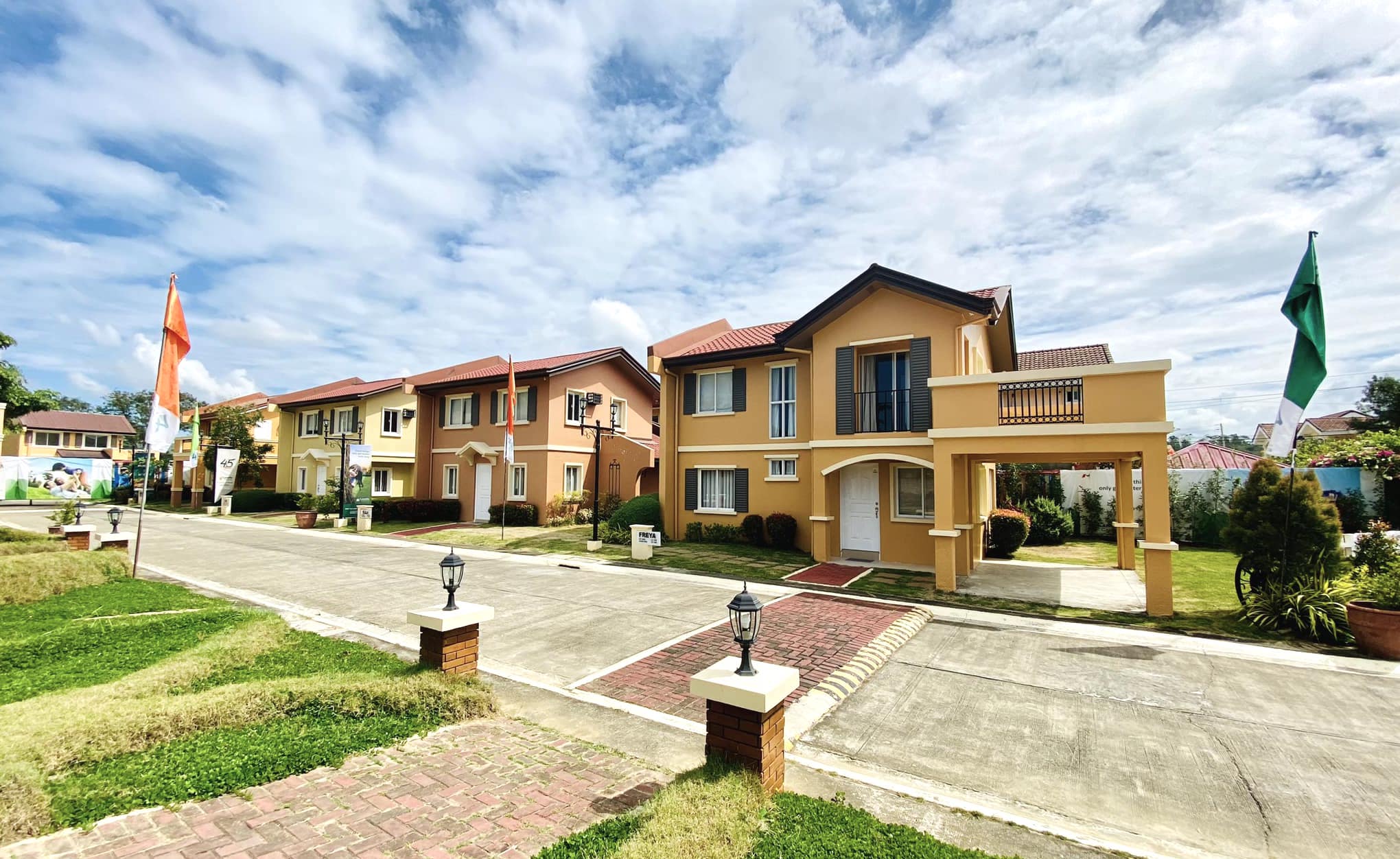 Check out our House and Lot for Sale Properties
Discover our house and lot for sale properties in the Philippines