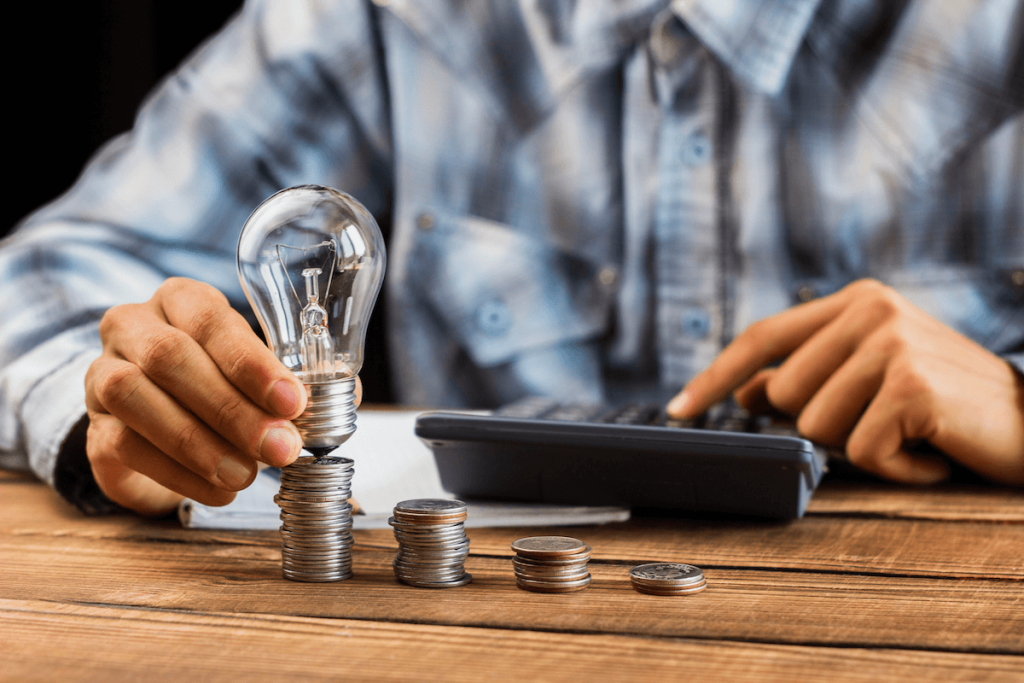 Climate in the Philippines
The Philippine Archipelago is known for its beauteous landscape, serene islands, and verdant peaks. It is an excellent place to enjoy the sun for a quick summer getaway. Due to the archipelago located near the equator and west of the Pacific Ocean, its climate is generally tropical and maritime, characterized by heightened temperature, elevated humidity, and abundant rainfall. The country has an average temperature of 26 degrees Celsius. Excluding the country's coldest municipalities in the mountain province, the Philippines' coolest month (January) has a mean temperature of 25.5 degrees Celsius, while the warmest month (May) has an average temperature of 28.3 degrees Celsius.
High Demand For Power Supply During Summer
The Philippine Statistics Authority reported that the residential sector consumes approximately 8,134-gigawatt hours of electricity, reflecting an average of 215 GWH or annual electricity consumption, with higher energy use or electricity usage on summer months.
Although the Philippines has power plants continuously operating to cope with its constantly increasing power needs, people tend to have higher energy consumption during the dry or summer season to remain cool during the burning hot weather. In 2022, the government warned that the Philippines would experience power shortages this 2023, especially during the summer, due to the steady population hike and expanding demand for power supply.
Recently, the effects of the dry season, typically regarded by Filipinos as summer, have been all over the news. The highest temperature since the start of the dry season for the year 2023 was recorded last month at Butuan City, Agusan del Norte, with a searing heat index of 48 degrees Celsius.
Aside from the effects of the dry season, the country has also been experiencing drought, commonly referred to as El Niño, due to the warming temperature of the Pacific Ocean. According to the vice president and head of utility economics of the Manila Electric Company (Meralco), Lawrence S. Fernandez, one of the impacts of El Niño is elevated temperatures, and fewer rainfalls, thus affecting hydro plants and higher household electricity consumption. 
Price Hike in Electric Bills Starting May
Manila Electric Company (Meralco), the largest electric distribution company in the Philippines, covering 38 cities and over 75 municipalities, announced a price hike for electricity bills starting this May due to the substantial increase in electricity demand.
Meralco reported updated energy statistics showing a Php 0.1761 to Php 11.49 increase in the overall rate for a typical household per kilowatt-hour for May compared to Php 11.32 kWh overall rate in April. As reported, households that consume 200 kWh of electricity will see an increase of Php 35 in their electricity bills this May. Likewise, those consuming 300 kWh, 400 kWh, and 500 kWh would see an upsurge of Php 53, Php 70, and Php 88, respectively.
Melaco's spokesperson and vice president for corporate communications, Joe R. Zaldarriaga, revealed that the department projected Luzon's power demand to surge as high as 13,125 MW in May and may last until June. Zaldarriaga warned their clients to brace for a higher electric bill for the upcoming months.
Although this news can be daunting, there are things you can do to help cope with the price hike and support sustainable energy consumption. Grab a pen and paper because we have listed five tips for reducing the household's total electricity consumption.
5 Ways To Reduce Electricity Consumption
Adjust Your Day-To-Day Routine
The most practical yet effective way to lessen your power consumption is to make adjustments. You can save electricity just by simply making sure to turn off lights or appliances when not in use. Due to the immense heat in the Philippines, most households had an increase in electricity consumption due to prolonged use of cooling systems, particularly air conditioning units.
Efficient use of Heating and Cooling Systems
It is essential to recognize that heating and cooling systems are major constituents of an average home's utility bills. Hence, using these electronics less frequently can help save a large amount of money.
Not ready to give up on using your air conditioner? No problem! If you can't help but turn on your cooling system during summer, that's okay. Did you know it is better to leave your air conditioner turned on the whole day than to frequently turn it on and off?
Air conditioners maintain both the temperature and humidity of a space. That said, when you turn on your air conditioner and let it stabilize the temperature and humidity of the area, once you turn it off, the temperature and humidity of your room get thrown off almost immediately. Therefore, once you turn your air conditioner back on, it will have to work harder to restore optimal comfort levels. Just remember to use your air conditioners efficiently.
When you leave your cooling system on, don't push it to its limits—the best way for you to efficiently use your air conditioner the whole day is not by switching the temperature down to fasten the cooling process but by letting it stay on a temperature just around 70 degrees Fahrenheit or 25 degrees Celsius. By doing this, it will not only help you lessen your electricity usage or power consumption but also save you from paying for constant repairs.
Dress Appropriately for the Weather
While it may be obvious not to wear thick layers of clothes during summer in the same way as it's not ideal to wear something thin during the colder months, this tip is still note-worthy. Even though there might be instances where we choose to wear clothes based on our style, regardless of how we struggle to go through with our day, considering the weather, there are still ways to stay stylish yet comfortable.
Regardless of what summer fashion style you wish to channel this 2023, you must note that what you wear inside affects your power consumption. If you wear something light and airy, you will feel more comfortable using a fan than wearing a thick jacket that may push you into turning on your air conditioner. With this in mind, choosing an appropriate outfit that will help you stay fashionable and comfortable this summer and save you money from consuming more electricity at home is recommended.
Be Mindful When Using Energy-Draining Appliances
Modern life dictates the use of technology. But here's a trivia: Your appliances and gadgets consume energy even just by being plugged in.
For most households, you'll inevitably see appliances plugged in even when turned off. Devices such as TVs, lamps, ovens, and the like draw power even when on standby and waiting to be used. Living up to its name, this phenomenon is known as the "phantom load" or "vampire energy consumption." Unlike typical vampire behavior we commonly see in movies, these vampires do not even try to hide from humans but are seen all over a household.
The top alliances that consume power even when turned off but left plugged in are entertainment electronics, home office appliances, kitchen appliances, and chargers.
How do you catch these vampires? One thing for you to know if your gadgets or appliances are consuming power even on standby is when you see the light glowing while not being used. Although their electricity consumption seems small, it accumulates in the long run.
Overall, the top appliances and devices that use the most energy in a household are as follows.
Heaters

Cooling Appliances

Fridges

Lighting

Home Entertainment

Cooking Appliances
Those who utilize these appliances regularly should be mindful of how they can significantly contribute to their power consumption. It is best to adjust how you operate these machines; for example, try opting for air drying your clothes instead of using a dryer.
Another tip is to use large appliances together. Instead of each family member doing laundry one by one, use the washing machine as a family. Likewise, instead of using the electric stove to cook individually, it will save you time and power to cook for the whole family.
Most importantly, if a device is not in use, unplugging it from the outlet is best. Before going to bed at night, make sure to unplug as many appliances as you can. This extra effort might surprise you with how it dramatically affects your power consumption.
Well Maintained Appliances Goes a Long Way
Our appliances work hard, especially during summer. Just like humans, high temperature affects our appliances. For example, air conditioners work harder to lower the house's temperature, while the fridge struggles to keep your food fresh despite the scorching heat.
Here are ways to properly utilize your appliances to help manage their work and save you some bills for your next electric bill!
Prioritize your cooling and heating systems. Cooling and heating appliances are top contributors to the power consumption of any household, and faulty appliances and devices can cause a significant amount of money. Make sure to get regular check-ups, such as damaged insulation, which can increase electricity consumption in heating and cooling.

Defrosting your freezer at least once a month to save power. The freezer works harder when ice builds up and struggles to keep cool air flowing. As a result, your freezer uses more energy and adds to your energy costs. It is also crucial to strategically pack food items in your freezer to help the air flow smoothly around the fridge.

Clean your appliances. Regular cleaning of appliances is a simple yet crucial step to maintaining health and durability. Keeping your devices such as stoves, air conditioners, washing machines, and the like can keep you, your family, and your wallet healthy. Dirty equipment, especially kitchen wares, may take a toll on your health. Additionally, clean appliances are more energy efficient and consume less power, thus saving you significant money.
Make sure that your appliances are well-maintained and used correctly. This will save you time and money from repairs, buying a new one, and paying high electric bills.
Upgrade to Energy-Efficient Appliances and Light Bulbs
Taking good care of our appliances is crucial not just to ensure a return on investment and to make them last as long as possible. Although a time will inevitably come that we have to let go and replace our appliances, there are measures we can take to make sure that they will last longer than an average lifespan.
However, if you have an extra budget, investing in newer models with the best energy efficiency is excellent. For example, swap incandescent light for more energy-efficient compact fluorescent lamps (CFL). CFLs consume 50-80% less than the usual incandescent and halogen lamps. Although CFLs are slightly more expensive than regular light, they last longer and will save you money in the long run.
Benefits of Renewable Energy
Renewable energy, also known as "green gas," tops the list of things to implement when addressing climate change and global warming. Renewable energy comes from natural sources such as wind, sun, water, etc. Unlike natural gas, this type of energy does not emit carbon dioxide or other greenhouse gasses, which contributes to global warming. Holistically, renewable energy is a great way to address Filipino households' inflating prices of electricity bills.
Additionally, the effect of globally promoting the use of renewable energy goes beyond making a household, a town, or a country "green." This industrial sector can create more jobs, expand energy access to developing countries like the Philippines, decrease global electricity consumption, deflate energy bills, and promote economic growth.
AllHome: Your One-Stop Shop for Home Building and Renovating Needs
Those who are considering upgrading their home with new appliances that are efficient and sustainable should head to the nearest AllHome store to pick up the best appliances for you, your needs, and your budget.
AllHome purposefully chooses to carry a wide selection of products from big brands to help ensure that every Filipino household is comfortable. Don't have time to go out and shop? No worries! AllHome offers fast and safe delivery for online orders. What are you waiting for? Head to AllHome's official website to browse a wide selection of home needs.
The heat brought by summer can be harsh not just for humans but also for our appliances and our wallets, which is why it is essential for us to make adjustments to consume less energy and save money. Aside from that, these electricity consumption tips can help address the ongoing power shortage the country faces. Although remembering to turn off the lights after going out of a room or unplugging a lamp after use seems small, these small acts can significantly contribute to sustainable power consumption.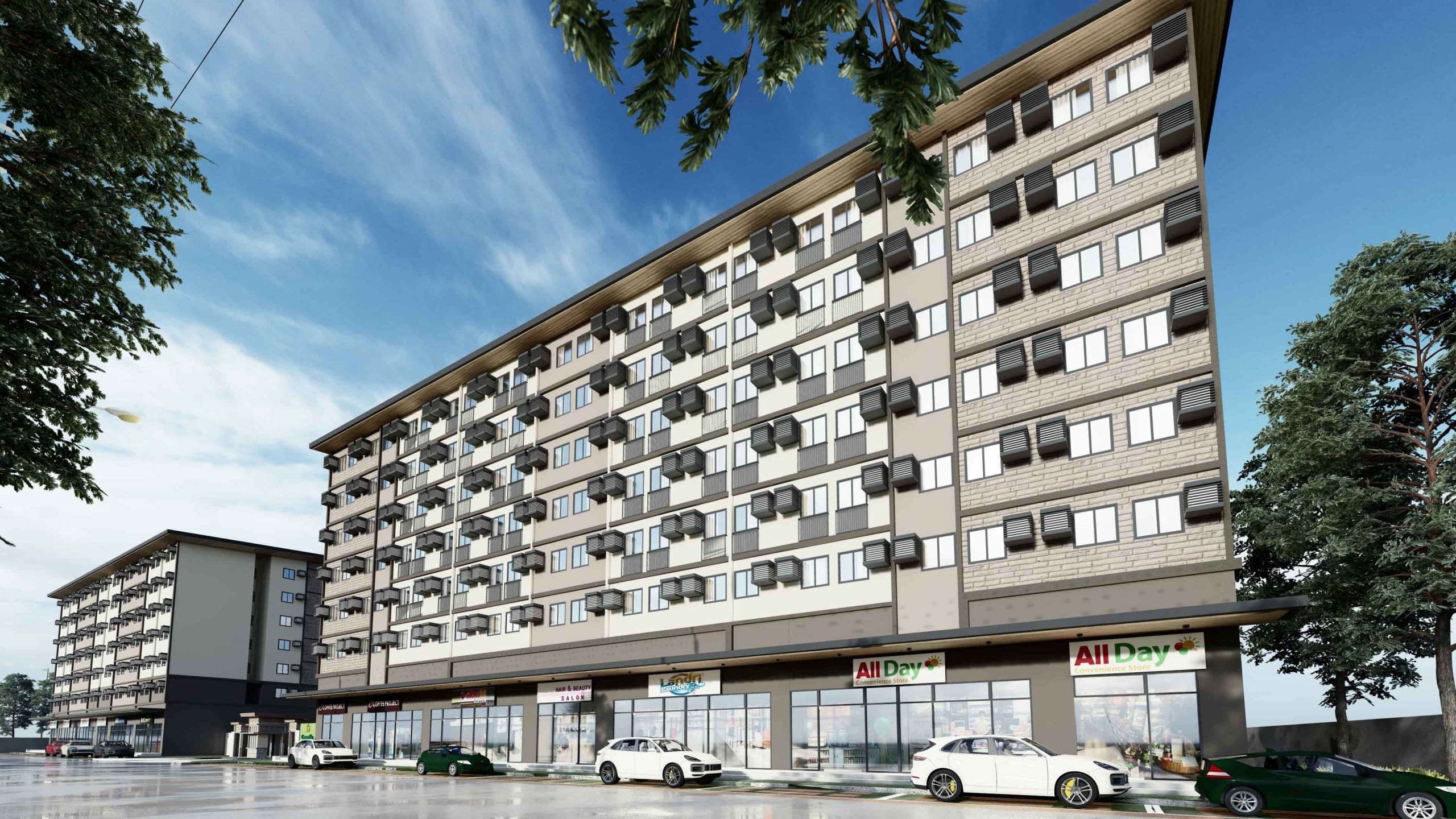 Check out our Condo for Sale Properties
Discover our condo for sale properties in the Philippines