Every day is somewhat of a challenge for most of us. We hustle for the things we need, or for the dreams we are trying so hard to achieve, so most of the time, we tend to forget that as humans, we need to take a little break from all of these: work, stress, anxiety, crowd, sometimes even from the things that we love about the city.
Yes, traveling is a necessity because we need to be recharged so that we'll have the energy to face the city when we get back. However, traveling became a little hard because of the pandemic we are experiencing, but as long as you are vaccinated, and you follow safety protocols, you can travel light this pandemic!
Since our country is slowly recovering from the wound that COVID-19 did to us and most of the local government units are welcoming visitors, we should take advantage of this situation because we don't know what might happen in the next few months. There are a lot of places here in the Philippines that are waiting to be discovered by the people.
Did you know that there is a place in the Bicol region here in the Philippines that will surely take your breath away, as well as give you comfort and peace? These places are unknown to many, and they are spitting beauty that entices visitors, even the foreign visitors are overwhelmed by their beauty. Yes, the Islands of the Philippines has Camarines Sur. Having a trip to this province will make you want to own a house and lot in Pili, Camarines Sur. Let's find out why!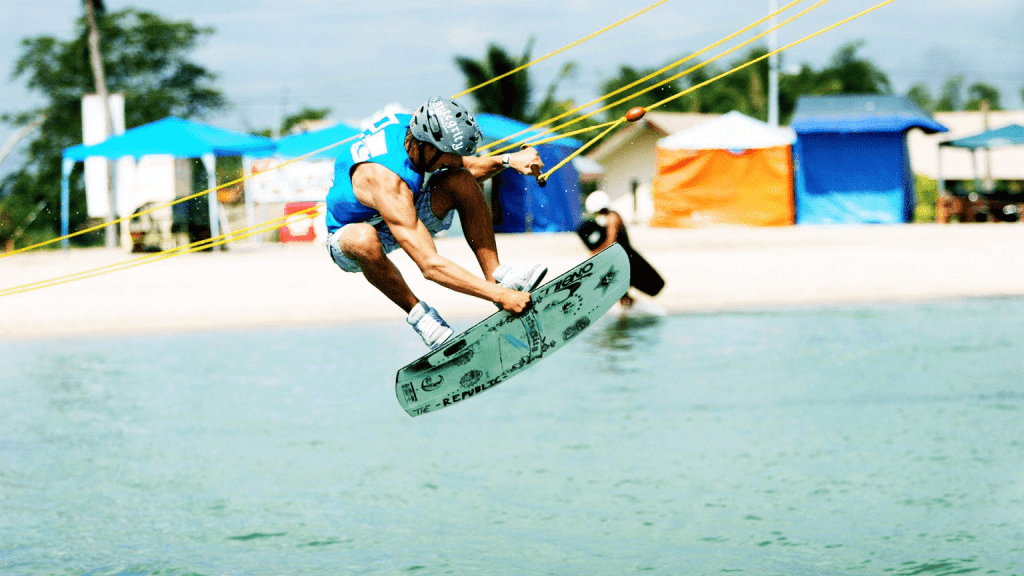 Camarines Sur is located in the northern part of the Philippines: Luzon. It belongs to the region of Bicol along with Camarinez Norte, Albay, Sorsogon, Catanduanes and Masbate. Founded in March 1919, the province is indeed rich in history, culture, and traditions. Approximately, more than two million citizens are residing in a total area of 2,122,42 square meters. Located in the heart of the Bicol Peninsula, with a total of 5,226.8 land areas, Camarines Sur has considered the largest province of NIA Region V. Its capital city is Pili, while Naga city is considered the largest city of Camarines Sur. The province has fair weather, and just like most of the areas in the Philippines, the province is very tropical, which is ideal for a short break trip, or staycation.
Must Visit Places in Camarines Sur
With its large area, Camarines Sur has a lot to offer. If you want to travel to look for peace and comfort, you must take note of these places.
Mount Isarog National Park
Mount Isarog is an active stratovolcano located in Barangay Panicuazon, Naga City in the province of Caramines Sur. Some people call it Vulcan de Agua. Its elevation with approximately 2,011 meters above sea level, making the mountain appear extravagantly beautiful.
Mount Isarog National Park is located in the base part of the said stratovolcano. It boasts of its thrilling trails and fun activities. Most of the visitors come to hike to view the beauty of Naga City. Nature lovers will surely love this place because falls, springs, and the view of the wildlife is being offered by the mountain. Hikers will enjoy the thrill of hiking because of the hand-curated trails built in the area, the trek start from an easy trail, but trails become challenging when you get close to the campsite. The visitors are advised to visit the area in the morning if they want to see the "sea of clouds" and it is much better if the travelers will stay overnight. There are a lot of things to do in Mount Isarog National Park, such as trekking, biking, hiking, soaking in the falls and springs, or just simply appreciating the refreshing view of the nature as you relax your mind while receiving positive energy from the scenic view that Mount Isarog offers. Visitors are advised to pay an entrance fee, but you don't have to worry about the price because it is budget-friendly.
Penafrancia Minor Basilica
As one of the significant cities in the country, Naga City also known as the Pilgrim City and Queen City of the Bicol Region, is a house of one of the biggest Marian Pilgrimages not only in the Philippines but in the continent of Asia. The shrine of Our Lady of Penafrancia is one of the most visited places in Camarines Sur, probably one of the reasons why people are relocating and owning a house and lot in Pili, Camarines Sur. You can get a view of this Roman Catholic Church on Balatas Rd, Naga City.
The church can accommodate more than three thousand visitors: 1,500 sitting and 2,700 standing. No one can deny that the church is beautiful, as it is built in the style of Baroque, which makes the church look so fancy without compromising the solemnity of the place. The devotees believed that the patroness of the church performed miracles in the lives of the believers. They are also conducting a celebration on the 17th day of September to honor the patroness of the city. It is also one of the prestigious religious activities that the Philippines are holding. A lot of believers and devotees are coming to witness this event.
CamSur Watersports Complex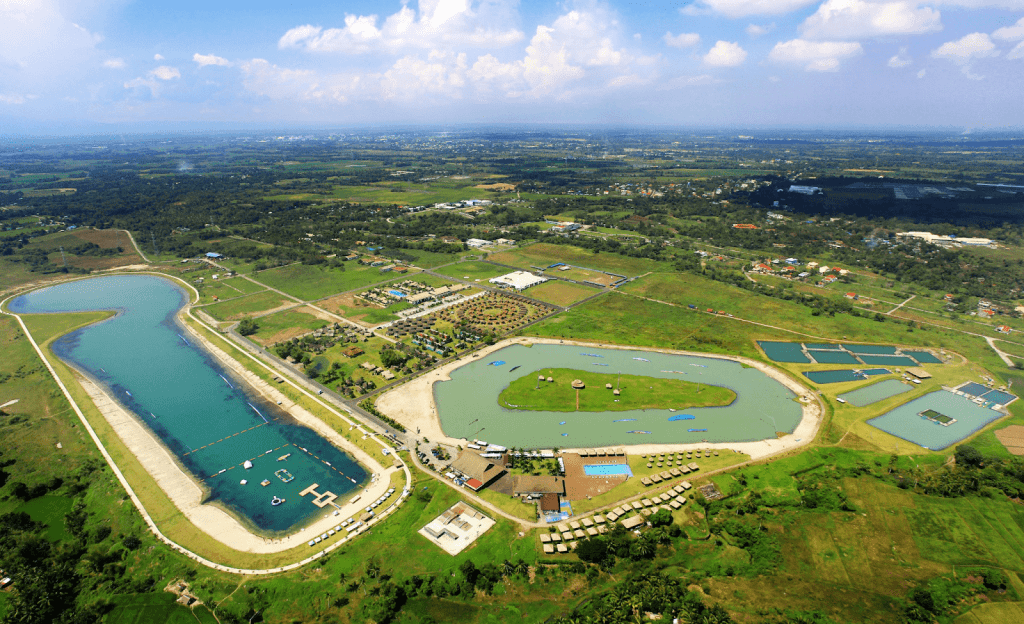 If you enjoy the adrenaline rush of water activities, this watersports complex is perfect for you! Located in the area of Capitol Complex, Cadlan, Pili, Camarines Sur. This complex is designed to accommodate the adrenaline rush lovers because of the cool and fun activities it offers such as wakeboarding, waterskiing, water volleyball, giant water slides and paddle surfing, and many other water sports activities. The visitors may also utilize the game room, restaurants, bar, and clubhouse. This park is good for both children and adults.
Visitors need to pay the entrance fee, but it is not a large amount of money. The activities aren't free as well, but it is sure budget-friendly and worth it. From Monday to Thursday, the park opens from 8:00 am to 7:00 pm, but on weekends and Fridays, the park is open until 9:00 in the evening. This is indeed perfect for a weekend getaway. What are you waiting for?!
Caramoan Islands
Island hopping would be great during summer, and since it's already summertime, might as well consider coming to Caramoan Islands. This secret paradise is located in the North-Eastern part of Camarines Sur. There are 10 main islands composing the Caramoan Islands and these are: Pitogo, Lahuy, Matukad, Cotivas, Lahus, Catanhawan, Bag-ing, Minalahos, Cagbanilad, and Sabitang-Laya. Visitors come for the white sand and clear water that these islands offer. Fun activities such as swimming, snorkeling, exploring the caves, and hiking to get a great view of the place are allowed. Caramoan Islands has been featured in one of the famous TV shows in the Philippines, proof that Caramoan Islands are worth visiting. Just pack your bags and make your summer a wonderful vacation in Camarines Sur.
Book your staycation in Camarines Sur
If you are not a fan of outdoor activities, and your definition of rest is to lie down in a comfortable bed, watch TV, and watch people swim, then a staycation in a resort or hotel would be great for you. Camarines Sur is also a house of affordable yet quality hotels and resorts where you can have your stay for as long as you want. You deserve to take a break! Pack your bags, book your stay in these hotels and resorts, and take your well-deserved rest.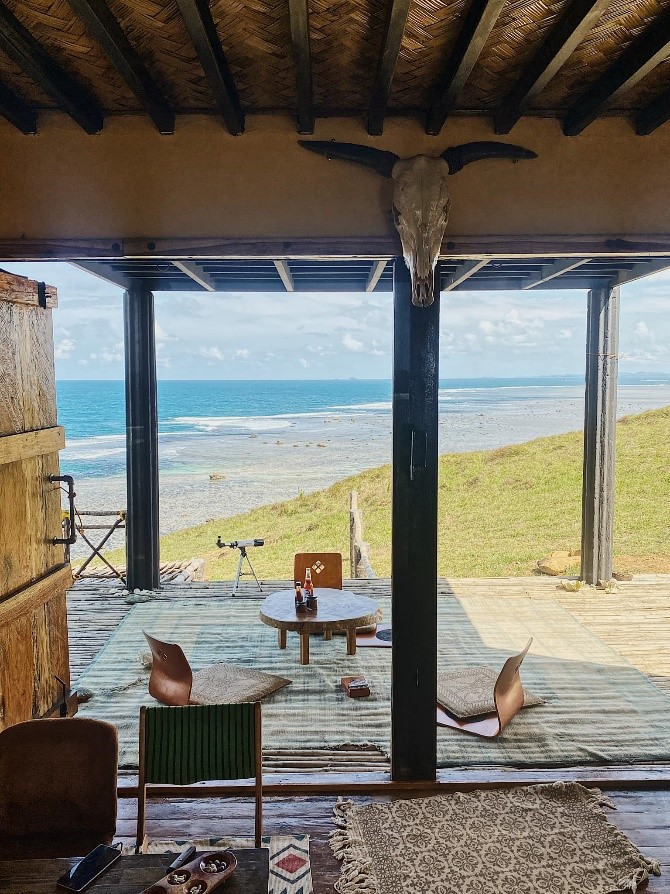 Elizabeth Hotel
This hotel is located in San Juan, Pili, Camarines Sur. They boast about their top-tier amenities such as free WiFi in all rooms, daily housekeeping, a smoking area, and a fireplace. The car park is also free of charge. There's a variety of rooms in this hotel. They have Queen Room for two people. The room has a shower room, a queen-size bed, and a great view of mountains from the window. Price varies on the room you're going to rent, how many people are staying and how long they are going to stay. The hotel is getting good reviews from the customer, proof that the rooms and the service it offers are quality.
Villa Caceres Hotel
If you want a fancy stay, just book your reservation in Villa Caceres Hotel. It is located in Naga City. It is a 3-star hotel that feels like a 5-star hotel. Yes, they boast about their 186 fancy suites with the promise to provide comfort. Visitors may also utilize the swimming pools, as well as the fitness center! Free Wifi will never be absent in every hotel, even if you are in public areas. If they want to relax their body, a spa and sauna are available as well. The hotel features its electronic key card access, sounds fancy, right? The suite has an LCD cable TV, a dining room, a powder room, Jacuzzi, and a bathroom with bathtubs. Each room has a self-controlled air-conditioning. Visitors may choose from a variety of suites, depending on the likes of their preferences.
Tugawe Cove Resort
Tugawe Cove Resort is a 4-star hotel in Caramoan, Camarines Sur. If you are looking for a quiet place, away from the noise of the city, then this is the perfect place for you. The resort offers an infinity pool with a great view of the ocean, kayaking and snorkeling are allowed. The game room is also available where visitors can play billiards, chess, football, and many other games. Dine-in at Cecilia's Restaurant and fill your stomach up with a variety of delightful and delicious dishes that Bicolanos are serving. Have a Pizza on a private island, visitors can drop by the pizza bar of Tugawe Cove Resort if they need to satisfy their cravings for Pizza. The resort is launching promos for its customers, so might as well check their page from time to time to see the offers. They have the best amenities as well! A suite is composed of a wide veranda, built-in closet, coffee and tea-making area, mini-refrigerator, private bathroom with a hot and cold shower, and 32-inch LCD TV with satellite channels. Visitors may choose from a variety of fancy suites. Might as well check their page to see if there are any health requirements just to make sure that you will not experience any hassle on your trip.
Camarines Sur is a place where you can find the meaning and value of rest, these reasons are just a few of the reasons why owning a house and lot in Pili, Camarines Sur will make life a little better.
Home at Camella is The Home for Paradise
Camella has been building communities in strategic locations for the settlers who wanted to be in a safe and peaceful neighborhood. The property developer knows what every Filipino needs in terms of shelter, and it is providing quality homes that gain the trust of the settlers. Fortunately, the trusted home builder decided to build a community in Camarines Sur which is located in the capital city of the said province. In the heart of Camarines Sur is the residence of Camella Pili, and they are offering house and lot in Pili, a place where you are near the places mentioned above, and far from the stress, noise, and hassle of the city.
Camella Pili is located in Barangay Cadlan, Pili, Camarines Sur. It is an Italian-inspired community that boasts about how life will be easier if settlers decided to purchase a house and lot in Pili. Let's figure out why!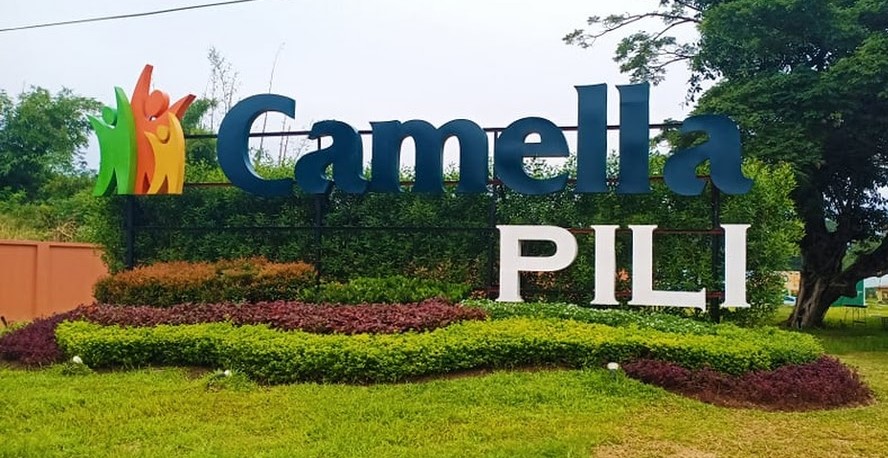 The Camella Pili is strategically located near places of interest such as malls, learning institutions, hospitals, and tourist attractions!
Approximately 5-20 minutes away from the site, there are malls for shopping such as VistaMall Naga, SM City Naga, and Robinsons Place Naga. Learning institutions like Central Bicol State University of Agriculture, Ateneo de Naga University, and the University of Nueva Caceres are just 5-30 minutes from Camella Pili Site. In times of emergencies, medical facilities are just a few minutes away from the vicinity of Camella Pili. It's indeed convenient for settlers to own a house and lot in Pili.
The site of Camella Pili is near the Highways and Big roads, as well as the Airport and Central Station, which makes travel easier for homeowners. One of the reasons why settlers choose to live at Camella is because homebuyers know that the property developer always prioritizes convenience among others.
Camella – The Most Trusted Homebuilder
Camella, as a trusted home builder, proved that it will never disappoint its settlers when it comes to amenities. Yes, Camella cares about your fitness that's why they have an open space Basketball Court inside the vicinity. Clubhouses for special occasions are available as well. Have a summer bonding with your family at Camella's Swimming Pools. Play with your kids at the Playground, and utilize the Shuttle Service. CCTV is installed all over the vicinity, security guards are roaming around the area 24/7, making sure that homeowners are having a safe and sound stay at Camella. Moreover, homebuyers may choose from a variety of house models, depending on their own preferences.
Life in a city would be great, but we all know how much pressure we get from it. That's why living in Camella Pili is the best choice you will ever make in your life. Come live and enjoy life in one of the house and lot in Pili, Camarines Sur!