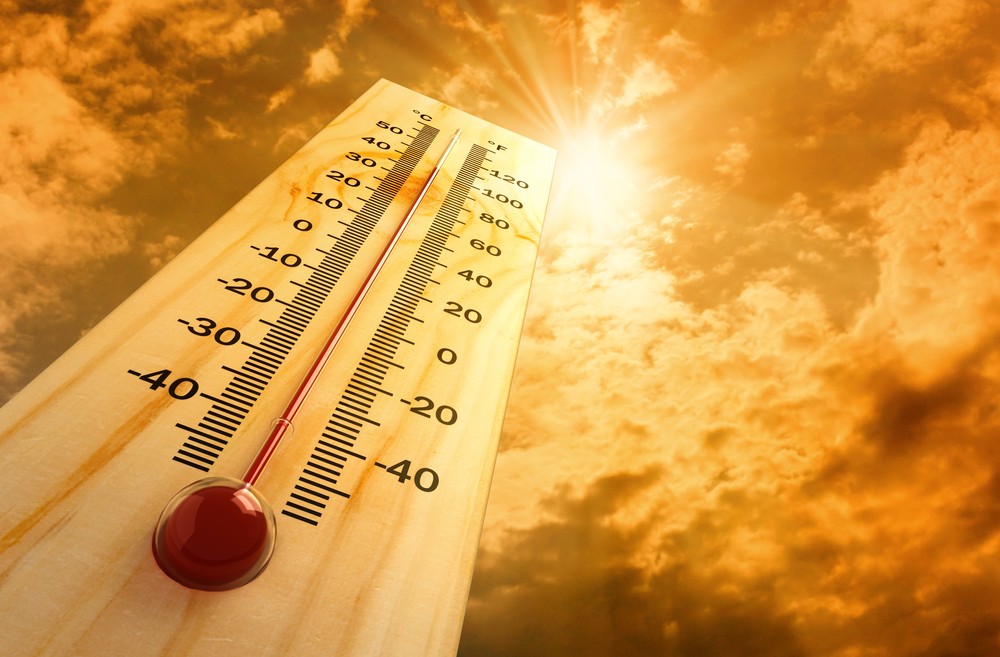 Are you now feeling the summer vibes of wanting to dip into a cold pool or maximize your air-conditioned room? If yes, then It is a normal thing to do. Living in a tropical country of the Philippines can test your patience. Since high heat index or temperature characterizes it, it is common for Filipinos to look for beautiful beaches and stunning waterfalls. So, if you are wondering if your city is included in the hottest places in the Philippines, you can check them here.
Here are some of the hottest places in the Philippines this 2022 summer season based on the observed data conducted by the Philippine Atmospheric Geophysical and Astronomical Services Administration (PAGASA) on May 22, 2022:
Dagupan City, Pangasinan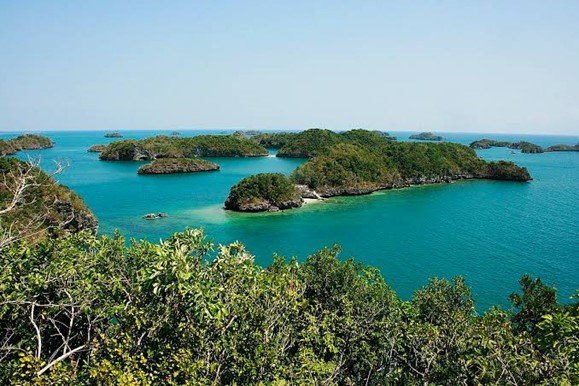 Coming first into the list is Dagupan City, Pangasinan. This well-known city receives the highest heat index for two consecutive years ( 2021 – 2022 ) and is at the top of the list of the hottest place in the Philippines. In May 2021, it reached the extreme heat of 53° degree Celcius, and when the year 2022 approached, it gained a dangerously recorded heat of 54.39 on April 20, 2022, and a scorching 55° degree Celcius on May 2, 2022.
Nevertheless, the heat felt in the city will never hinder you from admiring its beauty. A fantastic town known for its annual Bangus Festival is a magnet that will pull you in to appreciate its people, tourist spots, and natural resources. Some of the things that you can enjoy upon visiting the Bangus capital of the Philippines are diving into its crystal blue waters. Bonuan Tondaligan Beach is a well-visited place in the province. You may opt to cool your head down when dipping into its cold waters and have a set-up picnic spot for your family and friends.
Nonetheless, you can still find a hard place in Pangasinan when you reward yourself with a house and lot unit in Camella Wedgewood in Sta. Barbara, Pangasinan. T is close to commercial establishments and various landmarks – indeed a perfect place to live in!
Davao City, Davao del Sur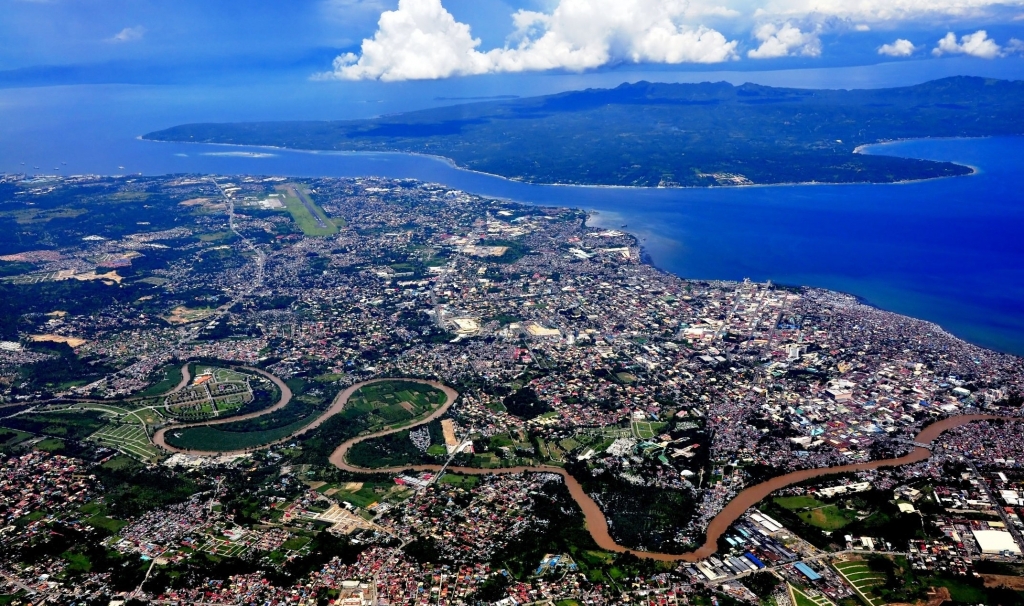 According to the Philippine Atmospheric Geophysical and Astronomical Services Administration PAGASA, last May 11, 2022, Davao City is observed with an alarming temperature of 42° degrees Celcius. However, this should not stop you from visiting the Durian Capital of the Philippines because it is also a place where you can have your adrenaline rush again. It is not the top 1 tourist spot in the country, but it can still provide you with remarkable experiences this summer. For instance, you can visit its Crocodile Park or walk around its huge Chinatown.
White sand beaches such as Dahican Beach and Reta Beach Resort. Also, the scorching heat emitted by the sun will not bother you when you find a safe place to live in Davao City. Camella Davao can grant you a cool breeze when you reside in its exclusive community. A special place where you can start building your life with utmost fulfillment while being surrounded by fresh air, green sceneries, and vast landscapes.
Laoag City, Ilocos Norte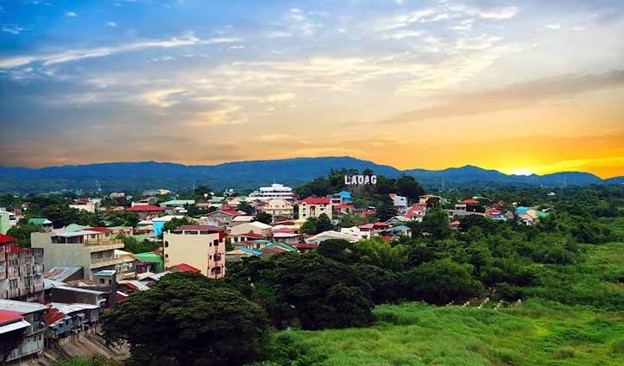 Laoag City received an observed maximum heat index of 41° degrees Celcius last May 11, 2022. Interestingly, the city's name comes from an Ilocano word, 'Laoag,' which means bright light. It even has the nickname of 'the sunshine city.' Be that as it may, the city is still a perfect summer getaway to visit. It offers stunning beaches and historical sites that you can see within a 2-day trip.
The La Paz Sand Dunes and the Paoay Church are some of the nearby tourist spots you can stop by when you get too tired of cooling yourself down. Drive a 4 x 4 sand cruiser on the 85 sq km dunes with your friends. You can also invite your family members to visit the historic roman church of St. Augustine.
Perhaps, if you still have enough time, you can drop by Camella Laoag and ask for its available house and lot units. No one can tell, but you might find yourself motivated to invest in a place and lot that is strategically located, convenient, and accessible such as Camella Laoag.
Puerto Princesa, Palawan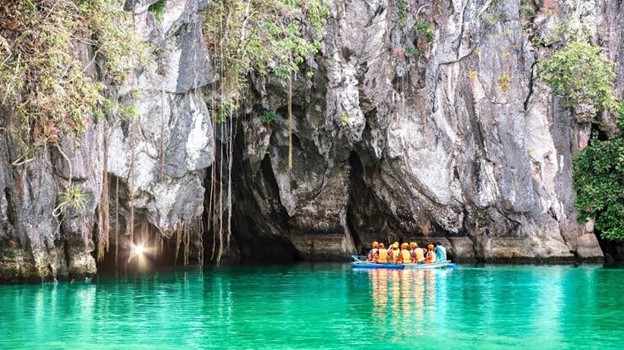 Locals in Puerto Princesa experienced hot weather on May 11, 2022, reaching their maximum heat index of 39° degrees Celcius. Albeit, tourists, are still crowding the place because of its breathtaking views. It hosts plenty of natural attractions, cultural rites, and historical sites, so wanderers can not get enough to visit it. Under 39° degrees Celcius, you can still enjoy the beauty of Puerto Princesa. You only need to make sure that you apply enough protective sunscreen to your skin.
Moreover, it would be best to prepare yourself because it has numerous activities ready for you to dive in. For instance, you can ride a motorized boat to explore the famous 8.2km underground river. You can also go on an island-hopping trip to Honda Bay. A perfect tan that you always dreamed of can be achieved in this blessed province. Of course, when you get tired of wandering around the city, you need a comfortable place to stay.
Camella Puerto Princesa should be your top vacation home choice if you plan to purchase a house and lot in Palawan because it can offer you a relaxed environment while being near famous tourist spots. After so much time spent under the scorching heat, it is a perfect resting place. It is a resort-themed community with complete amenities, so you need not worry about not having a comfortable living.
Tacloban City, Leyte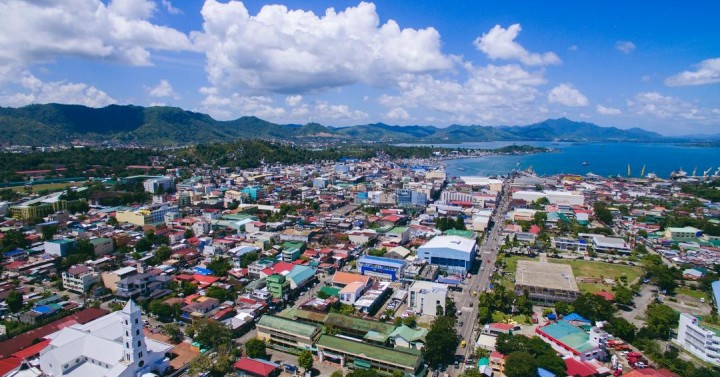 Tacloban City in the province of Leyte had the sizzling 41° degree Celcius according to the latest records of PAGASA. As a part of the Eastern Visayas Region, it is a witness to the effects of the hot summer sun. Regardless of how Tacloban City is still a perfect summer getaway spot to explore this summer season. You can chill out by dipping into Molopolo White Beach, Kalamanggaman Island, and Masaba Falls.
If there's one perfect place where you and your family can chill out, it will probably be Kalamanggaman Island. It has blue-green waters, lush greenery, and a stretching sandbar on both sides. You can stay throughout the daytime or bring your tents for an overnight trip. You can try snorkeling, diving, and kayaking – a haven for watersport enthusiasts! If you get tired and want to have a house and lot in Leyte where you can spend most of your annual summer days, you can explore Camella Palo.
Camella Palo is a friendly community with convenient amenities ready for you and your family. You will experience the convenience of being near to all your primary needs when you choose to live in its charming community. Learn more about its house models and prices here.
Roxas City, Capiz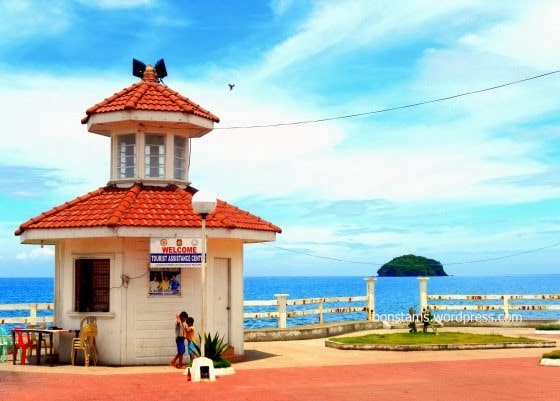 At 41° degrees Celcius, the well-visited province of Roxas City in Capiz, Aklan encounters the effect of the hot summer sun. Dubbed as the 'Seafood Capital of the Philippines,' the city is known for its strategic location, perfect for defense and trade. Even though it is listed as one of many provinces in the Philippines with a high observed heat index, it is still an award-winning place for being clean and green.
Plus, it hosts some of the most beautiful eco-parks in the country. The Palina Greenbelt Ecopark and Culajao Magrove Ecopark are two famous eco-parks that local and foreign tourists frequently visit. In Palina Greenbelt Ecopark, tourists can enjoy the scenery while indulging in mouth-watering seafood delicacies.
On the other hand, the 4.6 hectare Culajao Mangrove Ecopark is also the tourists' favorite spot because it helps them reconnect with Mother Nature. Even under the blazing sun, you can stop by all these natural tourist spots. You can still have a memorable summer experience to cherish in the future.
Infanta, Quezon Province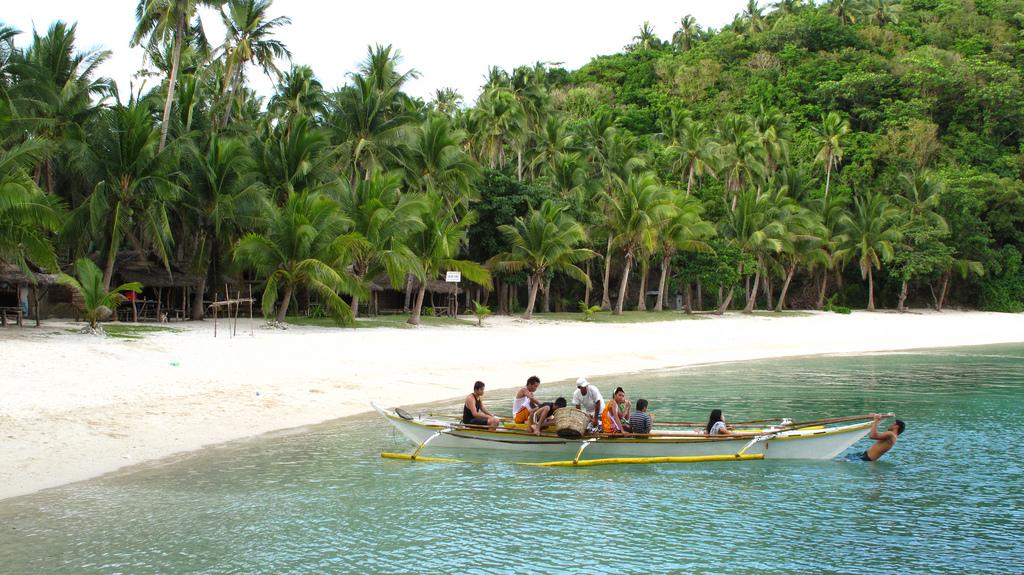 Quezon province did not escape the hot rays of a fiery sun, with a recorded heat index of 41° degree Celcius in May 2022. This province in the CALABARZON region suffers from extreme heat, but this should not hinder you from getting the best summer experience. If you get too hot spending so much time under the sun, you can visit the Villa Escudero Waterfall Restaurant. It is located in the municipality of Tiaong and has been an iconic spot since it opened to the public.
It is a charming place with a museum, a swimming pool, a river, and a waterfall. Visiting this place with your friends will surely cool down your heads. It can even leave you in awe by the aura it gives in showcasing unique Filipino culture, customs, and traditions. The local cuisines they offers can also leave you flabbergasted with their distinct savoring taste. Try at least one or two cuisines with your family and friends.
Casiguran City, Aurora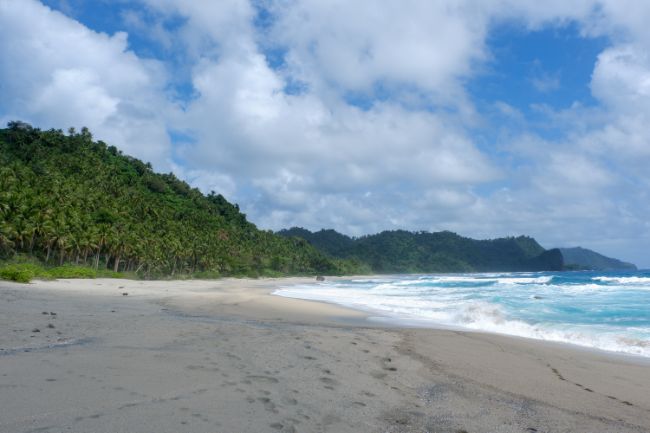 The province of Aurora is known for its tourist spots and historical sites, but it is also known for having incomparable heat during summer. On the data conducted by PAGASA on May 2022, its temperature gets as far as 37° degree Celcius. It is not as alarming as the other provinces with 40°c – 50°c, but it is still a hot place for some.
Nonetheless, it is still the best place to spend your summer with family and friends during this summer. It will never leave you disappointed because the beauty of its stunning waterfalls and pristine beaches will leave you in gasps. Especially if you are a skilled surfer, the heat will not hamper you in showing off your skills.
Sabang Beach, White Beach, Ampere Beach, and Dinadiawan Beach are the beaches you can visit. After all, it is the 'Surfing Capital of the Philippines'. You might find a skilled surfer or friendly tourist on your trip to Aurora, so don't let the sweltering sun stops you from having the best summer moments. You can still refresh yourself with its fresh mini and significant waterfalls along the way.
Virac, Catanduanes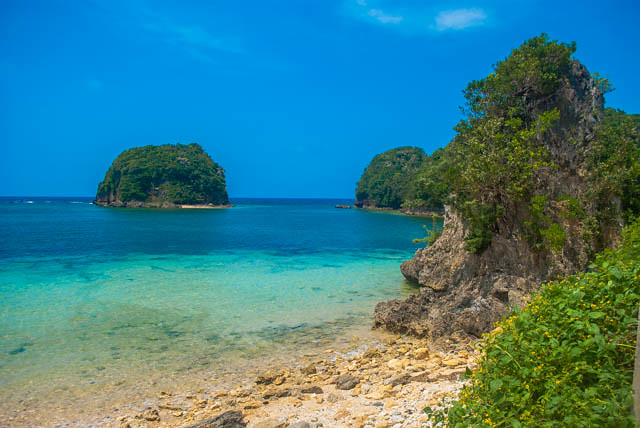 Another city that experiences the heat of a fiery sun is the municipality of Virac in the province of Catanduanes. It has an observed alarming heat index of 46° degrees Celcius in May 2022, but you shouldn't spend more time worrying because you will not feel the beat of the heat when you witness the beauty of Virac. Tourists who visited the place say that it exceeded their expectations.
The natural and artificial attractions help them keep the title of being one of the top-rated travel destinations in the country. Also, it is a perfect spot as it is a jump-off point to other nearby destinations in Catanduanes. Naturally beat the summer heat when you visit Marina Falls, Nahulugan Falls, Talisay Beach, and Maritima Beach.
Masbate City, Masbate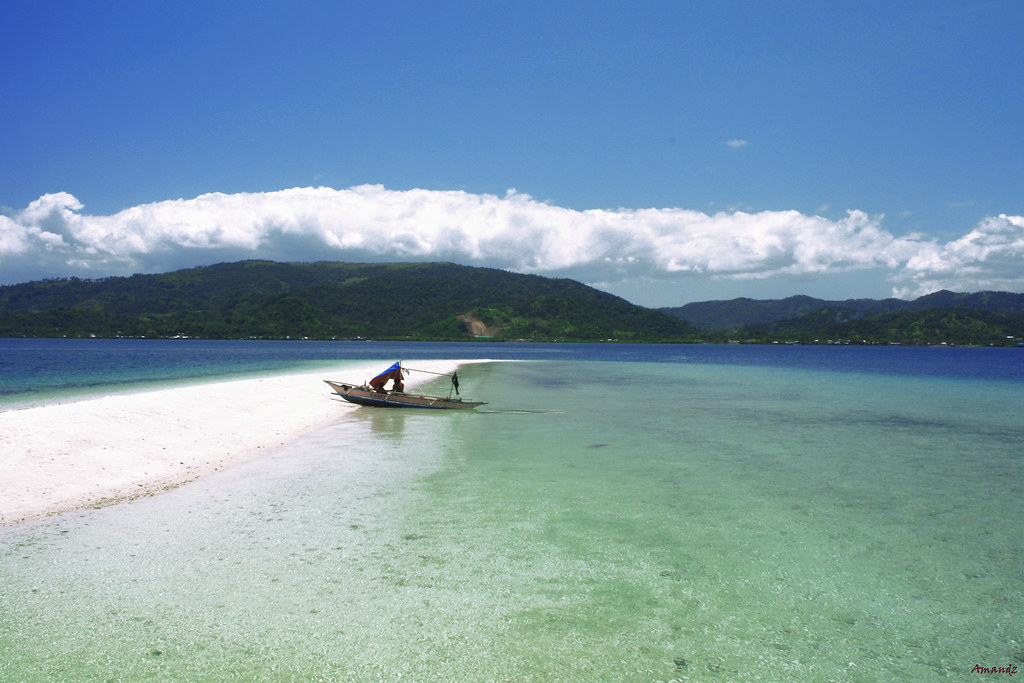 With a heat index of 42° degrees Celcius, Masbate City is still getting visits from local and foreign tourists. Even though it is one of the hottest places in the Philippines (as of May 2022, observed by data by PAGASA), people worldwide and the country are still discovering its hidden beauty. In addition, it is not easily accessible, but it is still worth all the hassle.
You can attest to this when you see the Palani White Beach, Buntod Reef Marine Sanctuary, Catandayan Falls, and Aroroy Lighthouse. Whether you are a local or a tourist, those tourist spots are beautiful places you definitely shouldn't miss when you are in the Rodeo Capital of the Southeast.
Reward Yourself with an Eco-friendly House and Lot in Camella Homes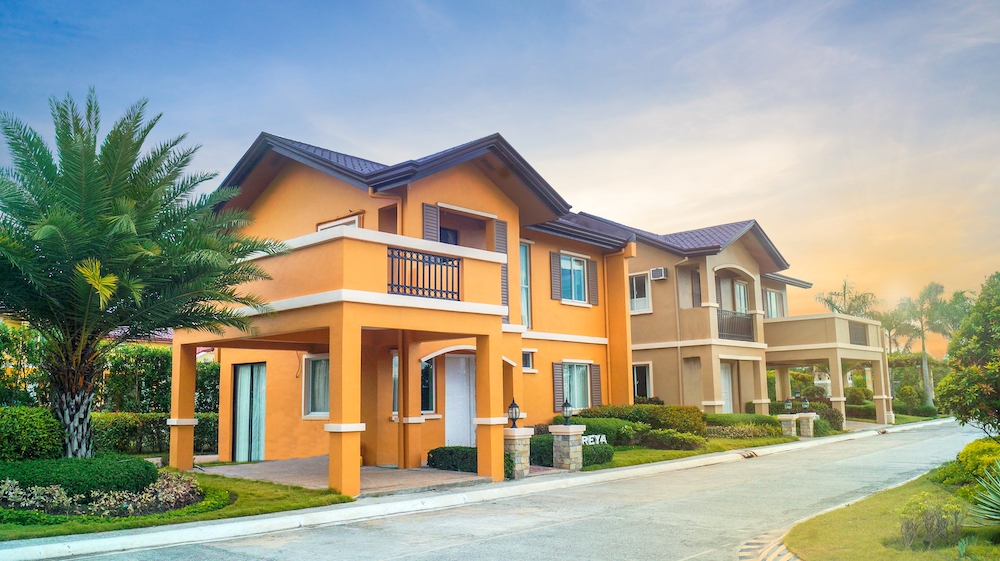 As the heat index in the Philippines arises shelter yourself in a house you can trust. Camella Homes is a top housing development in the country that can give you the most comfortable yet most affordable house and lot unit. It maintains its five pillars of producing dream communities, convenience and accessibility, safety and security, a wise investment for OFWs or retirees, and has value for money.
Some of the Camella properties for sale featured in this article are Camella Wedgewood in Pangasinan, Camella Davao, Camella Laoag, Camella Puerto Princesa, and Camella Palo in Leyte. You can learn more about them when you visit the official website of Camella Homes. It will provide detailed information about its fancy house models and affordable prices.