Choosing where to live or what house models to choose is no easy feat. There are a lot of factors that you need to consider, such as location, pricing, and accessibility. The house's total land area, floor level, and bedroom rooms are just some of the things that most parents attentively examine. Most of the time, mothers are the ones who get the last call for house decisions.
Perhaps because they know more about house stuff or they will be spending more time in the house. Nonetheless, some house feature for fathers needs to be in there, too. If you are wondering what they are, here are the five most essential house features intended for hard-working fathers in the world:
Functional Kitchen Room and Mini-Bar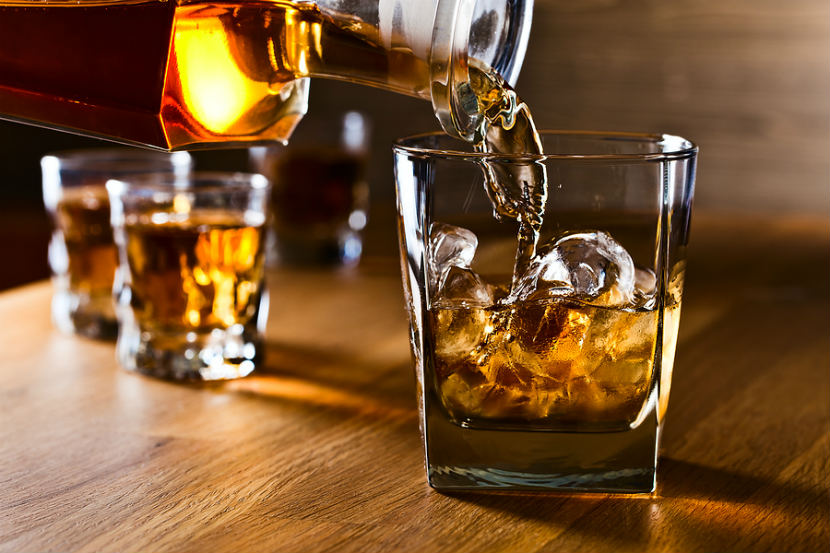 It is common in Asian and Western households to see mothers orchestrating the busiest part of the house – the kitchen! If you ask around who is usually assigned to prepare the foods, you'll get the constant response of moms being the best. Thus, there are also amazing dads out there who possess the greatest prowess in cooking. For the record, dads around the world can be the master chef of the house, too! They can also prepare mouthwatering dishes filled with love. With that, a kitchen area is a house feature you should consider for your dad, too! Who knows? It may be a workshop for soul foods!
In any branch of Camella Homes in the Philippines, you can gift your dad an aesthetically pleasing kitchen area. It has built-in cupboards and organizers where he can stack his kitchen tools. For sure, this place is going to be his most treasured place. He can neatly arrange his wine collections, glasses, and beverages. Who wouldn't want to see their dads happy, right? So, start looking for a house and lot for sale now and grant your dad's wish to become the world's best chef. You might get a delicious family recipe meal as a thank you gift!
Spacious Fitness Room or DIY Home Gym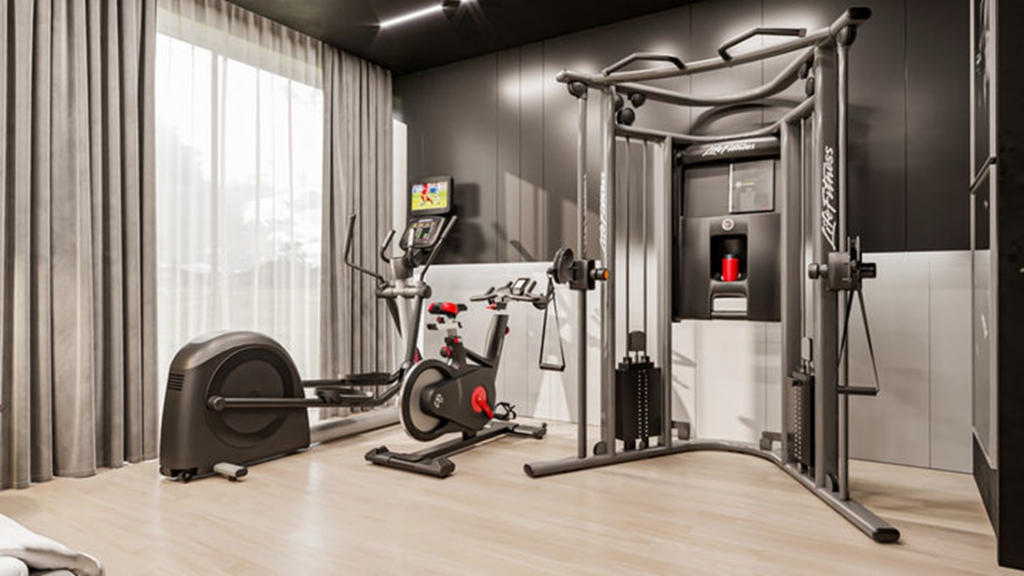 It is hard to balance parenting and exercise. If you are a dad, you can attest that there are days when you want to spend some time working out, but time won't allow you to do so. Your weekly schedule for work and kids keeps on overlapping, and there's nothing left for you to do more. A 30-minute exercise sounds impossible to accomplish, too. With that, it is crucial that the next time you look for an affordable house and lot for sale, you are also considering a space where our super dads can take a break.
A fitness room will allow your cool dads to stay fit and healthy. It will provide them with ample space to better shape their body. If you have doubts, there are lists of positive reasons why it is the best gift he could ever receive. Do not feel regretful because investing in a conducive fitness place is like investing in your father's health. There's no need for you to wonder why because fitness rooms will not only give him a chance to enhance his strength but also provide him with a couple of mental and health benefits.
For instance, if your father gets to spend 20 – 30 minutes exercising every morning, there's a higher chance that he will lead a fruitful life. According to Mayo Clinic (2021), regular physical activity prevents excess weight gain, lowers the risk of cholesterol and high blood pressure, improves mood, and boosts energy. More so, dads who have trouble sleeping can get a better sleep when exercising. By actively participating in physical activities, your father can reduce any form of anxiety, anger, and depression.
Beauteous Patios or Green Garden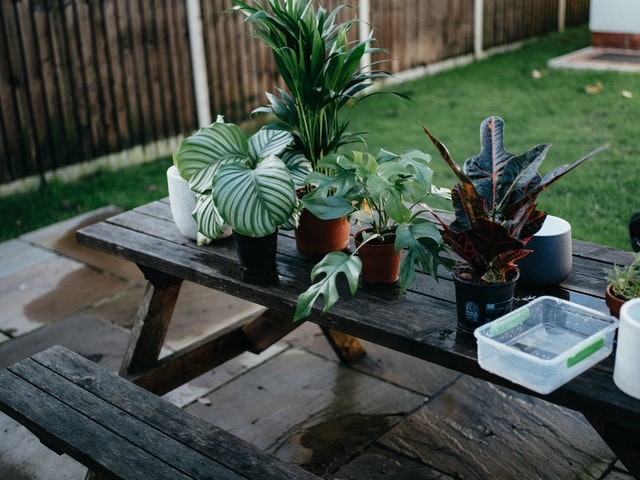 Garden–loving dads are known to be soft, caring, and genuine. If they have enough patience and care to take care of their plants, it is no doubt that they can give the same love to their kids. Thus, you must allow a space where he can show off his gardening skills. A spacious patio, a garden, or a balcony is already a good starting point for him. A space exclusive to his plants equates to a spot where he can relax and be happy. Over time, you will see his outgrowing plant and flower collections.
The presence of green plants and vibrant flowers will not only make your plant-lover dad pleased, but it will also improve the overall feature of your home. It can even provide several benefits for your family, such as subtracting stress, reducing pollution, and strengthening family bonds. Furthermore, the aromatic scent of fresh flowers will leave you feeling happy, excited, and delighted. Honor your dad's sacrifices now and reciprocate his efforts by giving him a green urban space inside your home. Another option is to purchase a house and lot for sale in Camella Homes. It is an eco-friendly housing community with ample open green spaces.
Enthralling Entertainment or Hobby Room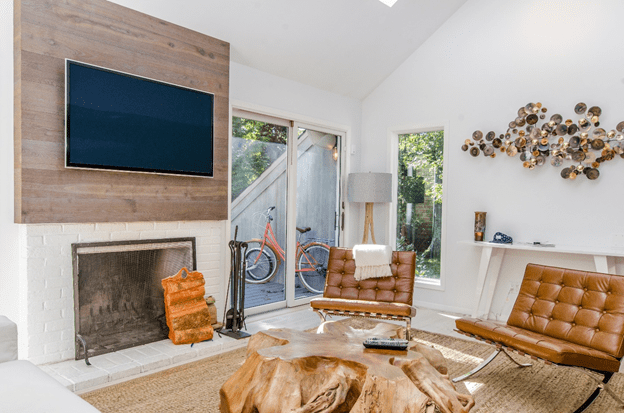 Everyone has their own set of interests, talents, and hobbies. How one chooses to spend their time reflects their values in life. Aside from their breadwinner image, Dads have their abilities to share, too! With that, they must have a place designated for their collections. A promising area where they can do whatever they love will give them a safe space to release their worries and stress.
Of course, it is not an easy job to be a father – to provide for your family's needs. It is one of the many reasons why dad deserves a custom place dedicated to them. A small yet exclusive room is a good reward for all their hard work. A personalized hobby room where they can read books, paint stuff, or play their beloved instrument is such a comforting thing for them. Please don't take away their happiness; instead, give them a chance to do what makes them happy.
The entertainment room can be your family's hang-out place, too! Your dad can display his trophies, jerseys, instruments, or books while giving space for his kids to do the same thing. A father who looks productive in his children's eyes can encourage them to be conventional and creative. Evoking their curiosity is a bonus point, but it is with 100% sureness that good hobbies instill positive values.
Well—lit Garage or Storage Room
It is not unusual to correlate the house's garage to our dad's. It is their haven, after all. If you have a mechanic type of dad, there's no wonder that you find him in there countless times. He's either sleeping or fixing the home appliances. Either way, the garage is every dad's man cave trademark. As a result, you must purchase a house and lot for sale with provision for a carport. House models in Camella Homes like Greta and Freya provide you with an automotive sanctum for your dad.
Find the Best House Features in Camella Homes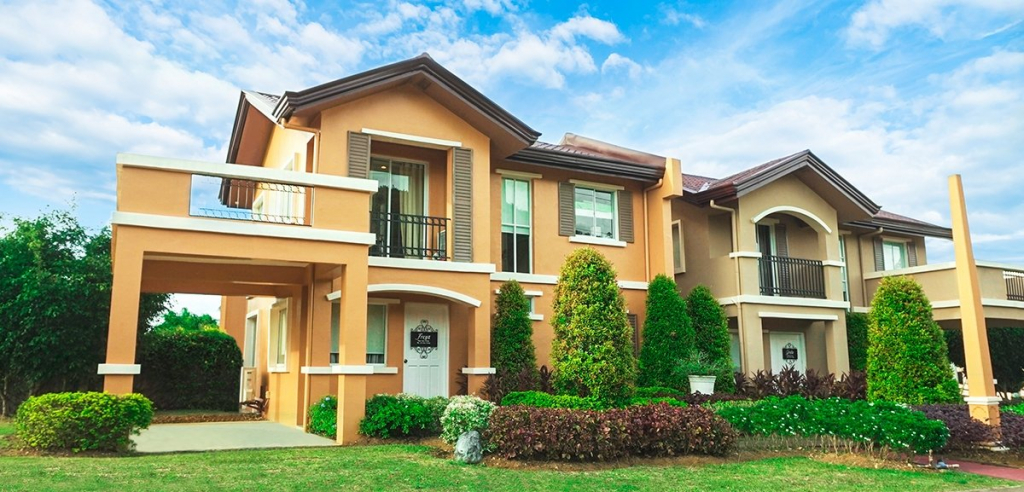 Looking for a house and lot for sale that consists of the best house features? Have no worries because Camella Homes has got you covered! It is a trusted home building developer in the Philippines that offers quality homes at average prices. It can cater to every Filipino taste and need while providing world-class amenities.
Commercial establishments, places of worship, medical centers, transportation hubs, and school are only a few minutes away from it. An evident proof that living in Camella Homes is having convenience at your own doorstep.
With that said, choose Camella Homes when you start planning to buy a house and lot for sale in the Philippines. It has the ideal house models with perfect house features ready for you and your family. Also, the house and lot units in Camella Homes will help you ensure that your father gets his own fair share of personal space. Almost all of the above house features can become a reality when you choose Camella Homes. Invest now, and make your dreams come true!