Have you ever imagined living life to the fullest in a Tuscan-inspired community that elegantly exudes Italian opulence and Filipino warmth? Tucked in a charming province known for its rich cultural heritage, coconut produce, and colorful festivals, Camella Quezon can be your next home in Southern Luzon. It is located at Barangay Isabang, which borders the cities of Lucena and Tayabas in Quezon Province.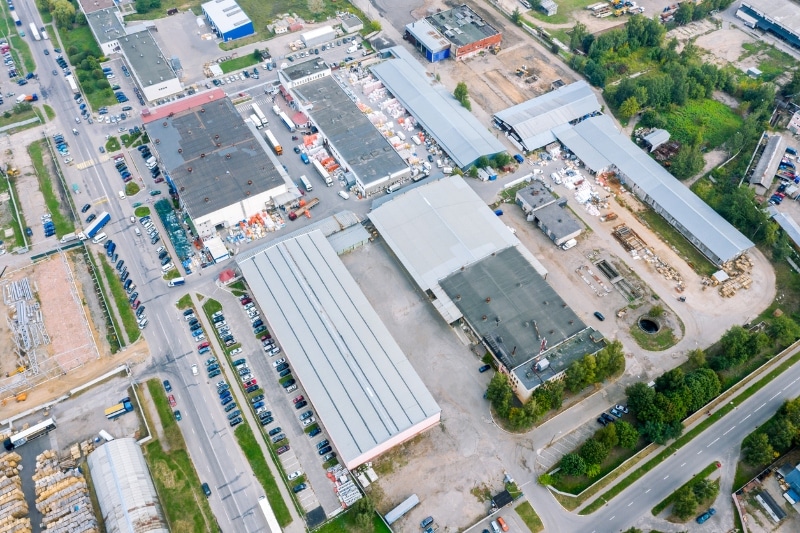 About a four-hour drive from Metro Manila, Quezon Province is an idyllic getaway for those who want to escape the hustle and bustle of the city. It is blessed with pristine islands, great food, historical sites, religious landmarks, and other natural and artificial attractions. This rich province is also home to the famous Pahiyas Festival, pancit habhab, and Lucban longganisa.
Having Camella Quezon as your permanent residence or vacation home will let you experience what the "Land of Thousand Colors" has to offer and other modern conveniences. So before buying a house for sale in the Philippines, here are some of the distinct lifestyle features you need to know about this master-planned community in Calabarzon.
Accessibility to Your Lifestyle Needs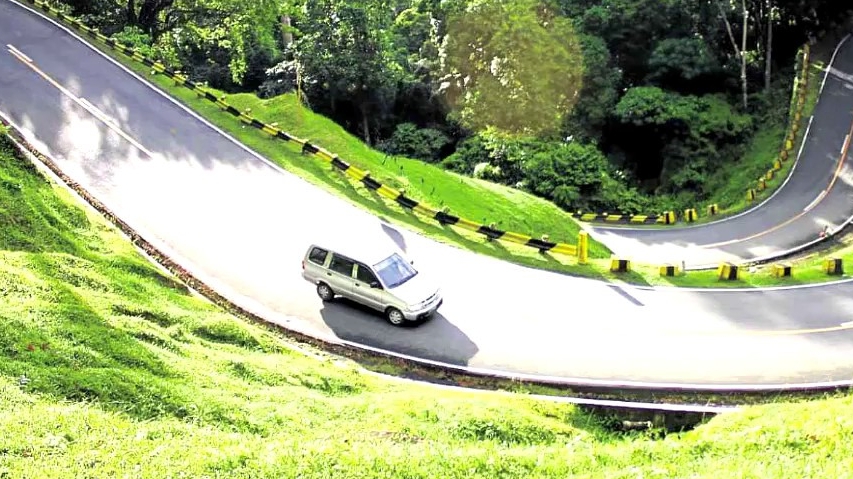 Everything you need for a comfortable and well-balanced life is in this 30-hectare residential development, which is just 15 minutes from the city proper and accessible via Maharlika Highway off Lucena City Junction. Business and commercial hubs, hospitals, schools, places of worship, recreation and entertainment facilities, and transportation options are within reach.
If you need to do some shopping, Isabang Town Center and Wilcon Depot in Tayabas are just a two-minute drive from Camella Quezon. Meanwhile, you can reach Pacific Mall Lucena and Metro Gaisano within 11 minutes. SM City Lucena and Primark Town Center are only 17 minutes away.
Some of the nearest schools here are St. Anne College (8 minutes away), Maryhill College (12 minutes away), and Sacred Heart College (13 minutes away). For those who want to visit the church, St. Ferdinand Cathedral is only 14 minutes from Camella Quezon.
Unihealth-Quezon Hospital and Medical Center and Lucena United Doctors Hospital and Medical Center are less than 10 minutes away for your healthcare needs.
Exclusive Amenities that You can Use
As a resident of Camella Quezon, feel free to use the exclusive family-friendly amenities within the community for relaxation, leisure, socials, or fitness activities. You can unwind and breathe fresh air in the landscaped parks or do your daily meditation in soothing green spaces. For your regular cardio session, invite your newfound running buddy who lives next door to sweat it out on the jogging trails. You can also beat the heat with a few laps in the swimming pool or bring the kids for a friendly game on the basketball court. The clubhouse is at your disposal if you host a celebratory event or other essential functions.
Attraction to Explore in Quezon Province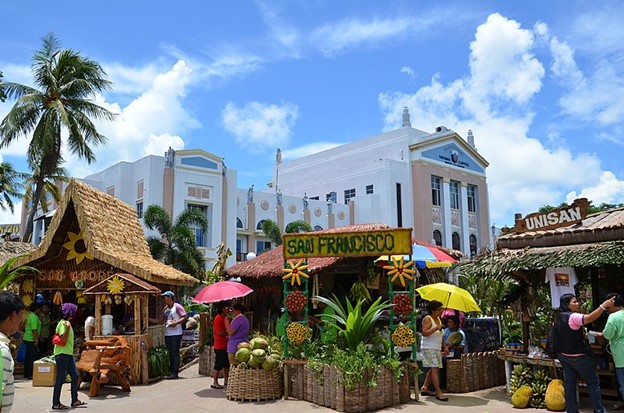 Having Camella Quezon as your home will also bring you closer to the beautiful culture and sights of the province. Step outside your house and explore the alluring destination starting with its unspoiled beaches and islands. You'll find a lovely piece of paradise on Jomalig Island, Cagbalete Island, Biliran Sandbar, and Borawan Island.
If you love riding waves, head to Real, Quezon, during the surf season. Mount Banahaw, an active volcano, and a so-called mystic mountain, is also famous among hiking enthusiasts and nature lovers. Another must-see attraction here is Villa Escudero Plantations and Resort, which offers tourists many recreational activities.
You can also visit old churches and have a pilgrimage with your family. Lucban Church, Tayabas Basilica, Lucena Cathedral, and Kamay Ni Hesus Healing Church are some religious landmarks you can visit. The province is also teeming with ancestral houses to see for a nostalgic journey to its storied past. And of course, the fun-filled Niyogyugan Festival is celebrated here every August, highlighting the main product of Quezon and its primary source of livelihood—coconut—as well as the other agricultural offerings and cultural trimmings in festive booths.
Tuscan-Inspired Home in the Land of Thousand Colors
Fancy living in an upscale community that blends Italian sophistication and Filipino heritage? Found in the southern Tagalog heartland, Camella Quezon can be your next home if you're looking to purchase real estate for sale in the Philippines.
Its unique lifestyle features are well-suited to meet your needs as a homeowner as it offers visually pleasing aesthetics, modern comforts, and a plethora of opportunities for fun and recreation. Its proximity to key places of interest, such as shopping malls, schools, and hospitals, makes everything convenient and accessible for residents. Its beautiful amenities within the exclusive subdivision, such as the pool, basketball court, jogging trails, landscaped parks, clubhouse, and green spaces, are some of the perks your family can enjoy.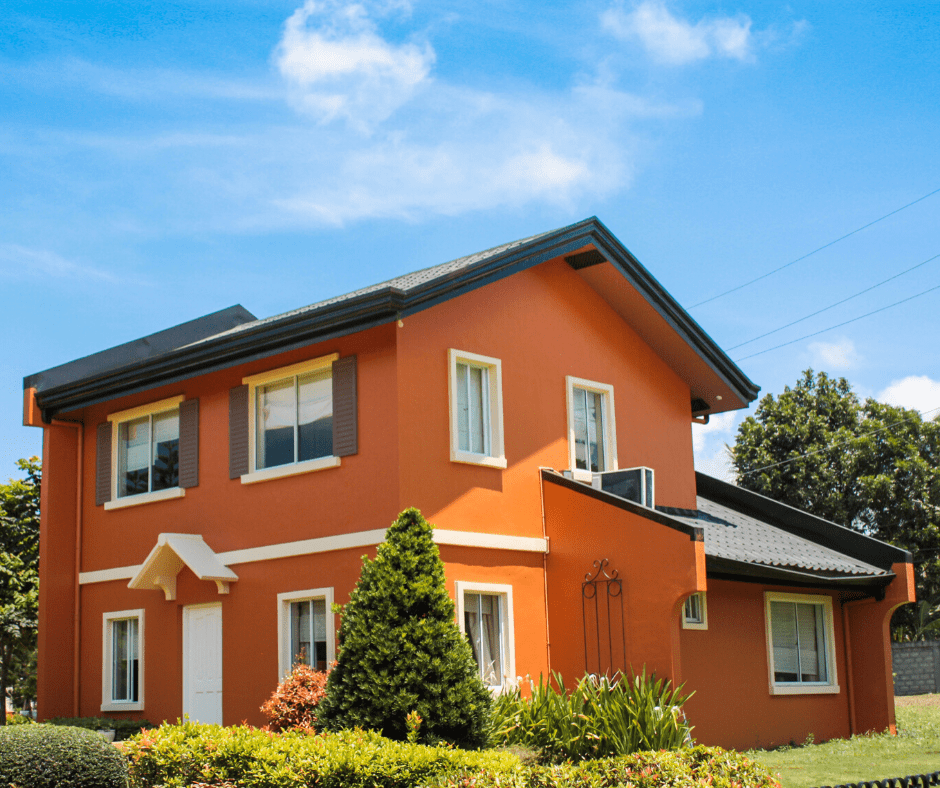 These features will make you never want to leave the neighborhood. However, suppose you're in the mood to go out and explore the picturesque attractions of Quezon Province. In that case, you have many options here, whether you're into nature trips or cultural and historical excursions.
Aside from these, you'll also have peace of mind knowing that Camella Quezon is a safe and secured neighborhood equipped with high perimeter fencing, 24-hour CCTV at the entrance gate, and 24-hour roving security personnel monitoring the village.
Some of the house models that you can consider buying are the following: Bella, Cara, Dana, Freya, and Greta. These models boast a built-in or optional balcony for al fresco dining or coffee breaks. For small families, Bella is an ideal house with two bedrooms, a living and dining area, a kitchen, two bathrooms, and a provision for a carport. Meanwhile, Greta house is the place to be if you want something more spacious. It has five bedrooms, a living and dining area, a kitchen, three bathrooms, a balcony, a porch, and a two-car carport. You'll also have a bathtub in the main bedroom and a provision for a walk-in closet for a luxurious vibe.
For your inquiries and reservations, click here and check out the official website of Camella. Come home to the Land of Thousand Colors now!