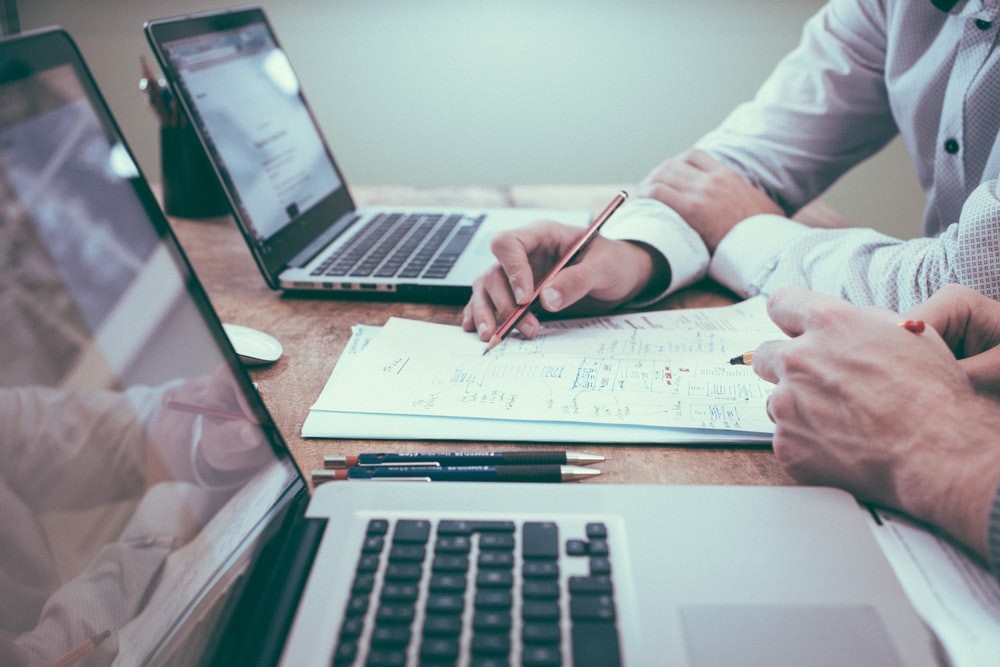 As a rookie investor, it is critical that you avoid falling into any buying traps when making your first purchase of a house and lot in the Philippines.
It is no secret that most real estate investors who purchase a condo or a house fantasize about how much money they would earn in five years.
In practice, the goal of real estate property investments is to benefit from price increase and rental income. When getting into the real estate sector, be a smart investor and avoid these seven dangerous pitfalls.
Things to Avoid In Your First House Purchase
Not doing your research
One of the first steps in acquiring an investment property should be to conduct investment property research. Don't worry if you're not sure what to look into because real estate agents can help you with that. They will explain the entire rental plan to you, as well as rental revenue, expenditures, cash on cash return, and cap rate.
Even if you conducted a simple investment property study and chose a property in which you wish to invest, there are numerous more elements that you may have neglected. One of the most typical real estate mistakes made by newbies is neglecting to collect accurate property information.
Do your research!
Consider maintenance estimates, post-repair valuation, comparables' time on the market, and the project's unique real estate selling features before making a purchase. You should also try your best to investigate the location of the real estate property.
Don't compromise on research!
Learn about the sorts of tenants that reside there, as well as any other facts like electricity and water supply that might assist you in preparing for the future of your acquisition.
After you've obtained all of this information, you should be able to determine whether the property is worth your time or money. To prevent making this mistake, create a marketing plan before investing in real estate.
Build your strategy on your goals first, and then hunt for houses that are a suitable match for your wants.
Going Solo in the Process
You might want to channel your inner Whitney Houston and attempt to do it on your own, but that is not how we do things in real estate. Investing in real estate is similar to participating in a team sport. The issue is that some investors assume they know everything and can close a business transaction on their own.
Even if you have had a lot of good transactions in the past, the process may not run smoothly in all of your investment agreements, and there is no one to talk to if you need some repairs in a bad property deal. The value of a team to the success of an investment cannot be overstated. While a skilled real estate agent can help you discover the right property at a reasonable price, a professional mortgage broker will also guarantee that you receive a fair deal on your mortgage.
Similarly, a professional real estate investing coach would assist you in increasing your chances of success in your initiatives. You may be able to do some of the things that these folks will assist you with, but you will not be able to finish them all. Even if you are serious about investing, you will not have the time to do all of the restoration and remodeling work on your own.
Choosing the wrong real estate agent, on the other hand, will result in all of the blunders on this list. Many of the concerns outlined above may be avoided with the assistance of a knowledgeable real estate agent. Most real estate purchasers, like many others, do not properly vet the real estate agent they desire.
When you decide to become a long-term real estate investor, common sense should tell you that your real estate broker should share your goal.
As a result, it is critical to carefully select a reputable realtor.
Bad Location
The location is the most essential aspect in determining the value of a property. People and companies looking to rent or buy from you assess the location first, followed by other aspects such as the lot and the building.
Because it is so important, you should conduct extensive studies on the finest places in your neighborhood before purchasing a home.
However, some investors have profited from poor property sites, but it is a hazardous game to play for new investors like you. Consider this. If you buy a lower-priced residential property for less than the market value with attractive seller financing conditions, but the place is bad and the neighbors are unfriendly, you'll have a harder time finding acceptable renters.
On the other hand, if you buy a house that costs a little more than the latter but is in a better location, it is a better alternative to help you recover from earlier property buying blunders.
When it comes to land valuation, location is more important than the house building. You are the only one that can decide which home you would choose.
Finding a property that you would appreciate at a fair price is always a matter of time; thus, do not hurry to a house that is outside of your desired location. Remember that a home may still be modified and upgraded, but the location cannot be changed.
Take notice that a good real estate broker will provide you with all of the information you need to make an informed purchasing decision.
Low crime index rate, great school efficiency, highway access, and local amenities such as restaurants/shopping may all have a significant impact on real estate value.
Failure to Plan
They say that if you don't plan, you plan to fail. Similarly, investing in real estate without proper planning is a recipe for disaster.
It's an old cliche, but it's true.
Most first-time property investors want to develop a profitable investment portfolio that will give them financial freedom and lifestyle options.
However, doing so without a plan is like going on a road trip without a map, which will eventually lead to a wrong turn and being lost. In essence, preparing is bringing the future into the present so that you may act immediately.
Setting your objectives, selecting where you want to go, and then crafting a cohesive strategy to get there are all key components in growing wealth through real estate.
You must evaluate both the short and long term, and you must ensure that your investment decisions are compatible with your entire strategy.
The true benefit is that by diversifying your property assets, you will be able to increase your money faster and more comfortably than the ordinary investor.
With a well-thought-out plan of your investment route, you will get exactly where you want to be. But first, figure out what you're going to do, and then go ahead and do it.
Bad Financing Scheme
Real estate has a variety of creative financing options.
Any loan form makes purchasing real estate simpler for borrowers. Loans with high-interest rates, short durations, or prepayment penalties, on the other hand, can turn an otherwise attractive offer into a disaster.
Consider the loan terms when financing a property to avoid making this terrible credit blunder.
The most secure alternative is a standard, fixed-rate mortgage (or paying cash).
Because most residential banks provide lower interest rates, you are less likely to make additional blunders, with some banks giving set periods of up to 30 years and amortizing installments.
Personal protection, on the other hand, is always required, which means you must personally guarantee the loan with your own assets and prospective revenues.
Nevertheless, it is most likely a fair trade-off. To solve this problem, first, you have to improve your credit score.
Emotional Buying
Acting too impulsively or being overly cautious are two of the most prevalent characteristics of real estate rookies who fail to complete their first house.
The first type of consumer is the impulsive buyer. They feel they must get something they desire right away.
They attend one conference and buy into the first outrageous scheme that is presented to them without evaluating it; and when it does not make them immediate millionaires, they give up and claim that the opportunity is simply not for them.
The second type is procrastinators, who are their own worst enemies. They attend a lecture, read all the books, listen to all the property podcasts, and watch all the movies, only to become overwhelmed and unable to act.
The former will profit from their losses and succeed in their investments, but the latter will never be able to do so.
It's your safe sanctuary. Allowing your emotions to influence your buying selections, on the other hand, is a common trap that you should avoid at all costs when it comes to investing.
Allowing your emotions to cloud your judgment raises your chances of over-capitalizing your funds rather than negotiating the best deal and achieving your financial goals.
However, you may still be required to handle loan upkeep as well as all of the other things that you typically have landlords pay for at this time.
On the other hand, if you're renovating and selling many houses, you shouldn't overextend yourself financially.
If you are fortunate enough to be able to pay money, you will most likely have house loans to cover.
Being an entrepreneur, like any other business, requires careful management of cash flow.
If you are not patient, soft charges such as incidental fees, lending fees, commercial property fees, and transportation costs will all have a direct influence on the stock line.
To be honest, becoming a real estate investor is not as simple as it appears. Making errors is, in reality, lot easier!
However, if you are serious about buying real estate and turning it into a company, simply follow the advice we just gave you and attempt to further educate yourself on what investing truly entails.
After all, what is success without a little bit of hardship?