Dubbed "City of Golden Friendship," Cagayan de Oro is a haven for adventurers and nature lovers as it boasts adrenaline-filled outdoor activities, such as whitewater rafting, paragliding, and spelunking. Situated between Macajalar Bay and Kitanglad Mountain Range, it is also a gateway to other idyllic destinations, particularly Camiguin Island, Iligan City, and Bukidnon.
The first-class, highly urbanized city is the capital of Misamis Oriental province and the commercial, business, and transportation hub of northern Mindanao. Moreover, it is considered a top logistics center in the southern part of the country. Cagayan de Oro City is also famous for meetings, incentives, conventions, and exhibitions (MICE). Moreover, it serves as a corporate home to multinational companies Del Monte, Pepsi, Nestlé, and Philip Morris.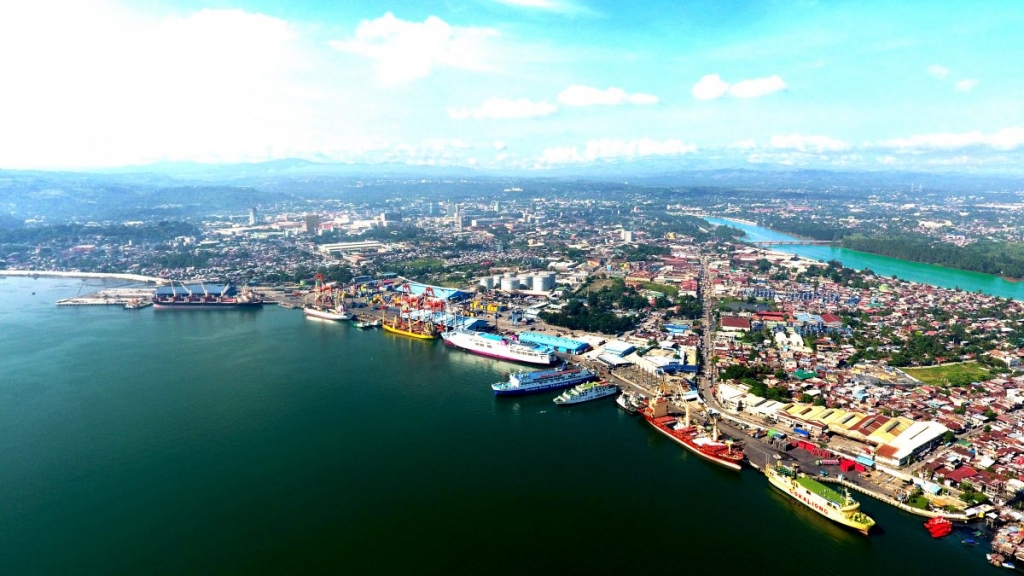 This fast-growing city has consistently ranked among the top 10 most competitive cities in the country as it placed seventh overall in the highly urbanized city category of the Cities and Municipalities Competitiveness Index last year. It also copped the seventh place in the infrastructure department.
CDO's international airport links passengers to the metropolitan cities of Manila, Cebu, and Davao. It also houses one of the busiest government ports in northern Mindanao based on cargo throughput. Listed below are some of the significant infrastructure developments in CDO.
Passenger Terminal Building (PTB) at the Port of Cagayan de Oro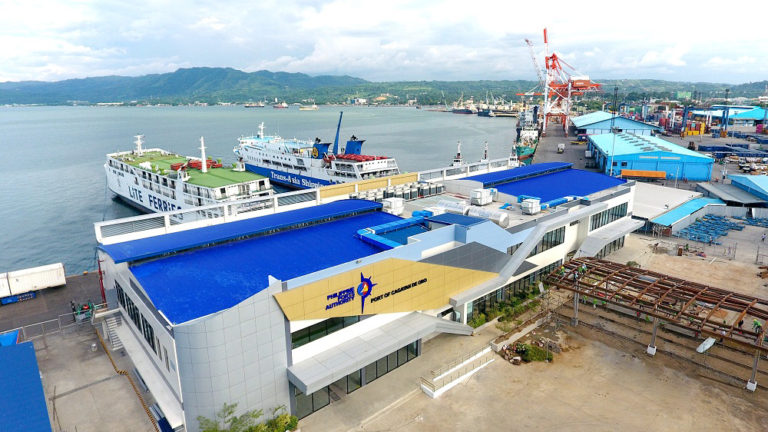 The Philippines' most enormous seaport passenger terminal building at the Port of Cagayan de Oro was inaugurated in 2019 by the Department of Transportation and the Philippine Ports Authority. The new two-story structure boasts a total floor area of 5,597 square meters that can accommodate up to 3,000 passengers—three times it's capacity before.
Some of the added features are the following: security checkpoints with x-ray scanners for baggage, body scanners, CCTVs, passenger boarding stations, designated green areas, a collector's booth, and a public assistance desk. According to the DOTr, the establishment also provides other amenities such as a kids' play area, ecumenical prayer rooms, food stalls, a unique boarding lane, and pasalubong centers.
Laguindingan Airport Project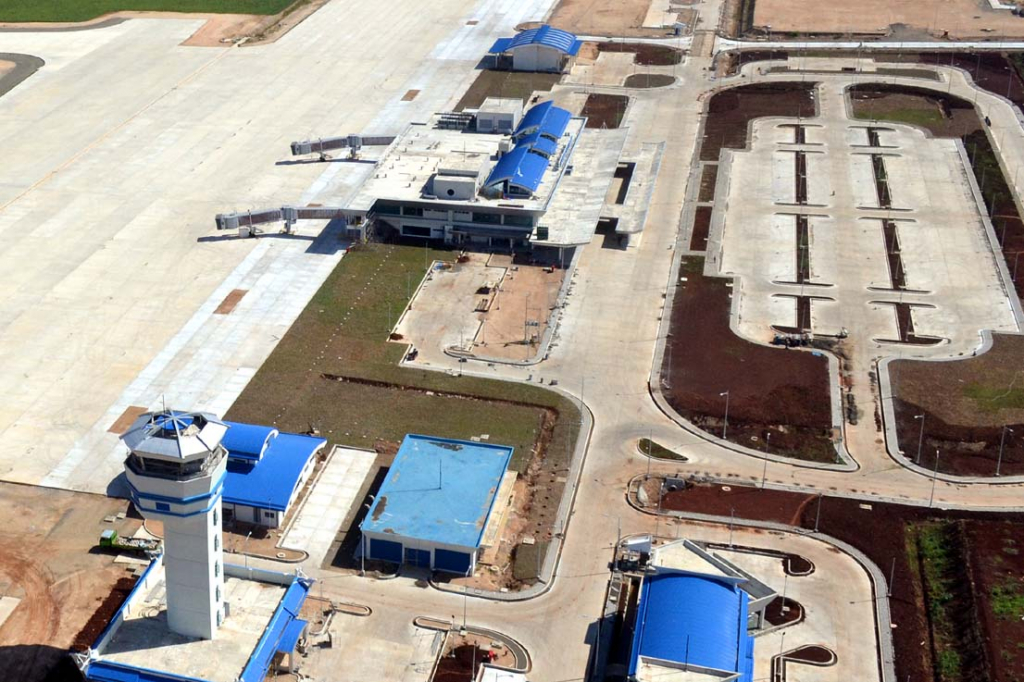 The Laguindingan Airport Project includes the airport's upgrade, operations, expansion, and maintenance under a 35-year concession period. According to the Build, Build, Build website, the P42.7-billion project plans to decongest the airport, beef up its safety, security, and operating efficiency, and enhance the amenities offered. Based on reports, it will comprise capacity augmentation by building new passenger terminals, installing the essential equipment, and reinforcing airside facilities.
Mindanao Container Terminal (MCT)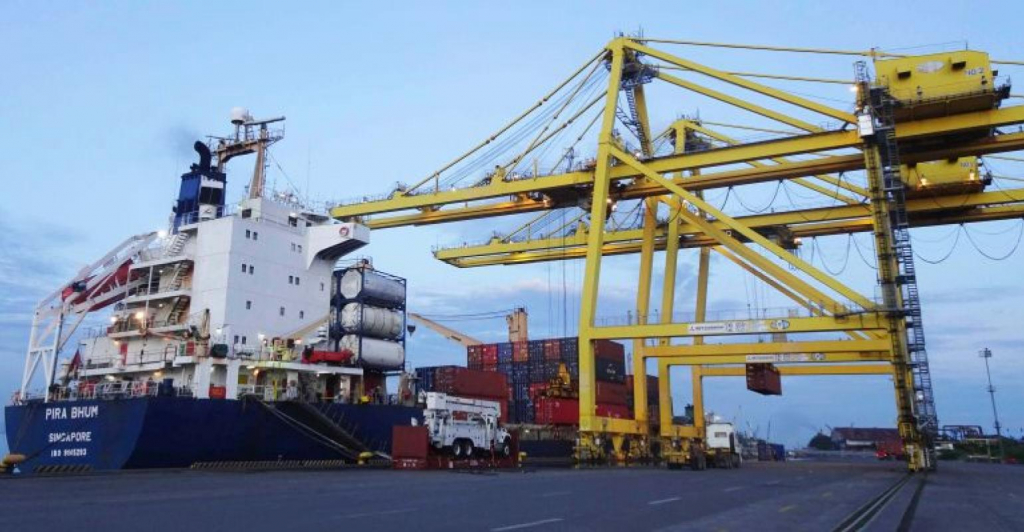 Handling both domestic and international cargoes, Mindanao Container Terminal has undergone significant upgrades to strengthen its role in facilitating trade between northern Mindanao and global markets. International Container Terminal Services Inc. (ICTSI) aims to make it a top-notch international gateway on the island, hence the facility's modernization. According to reports, new reach stackers, terminal tractors, and trailers were said to be installed as part of the project. Its goal is to be a transshipment hub that connects northern Mindanao to the Visayas and other parts of the Philippines.
Cagayan de Oro Coastal Road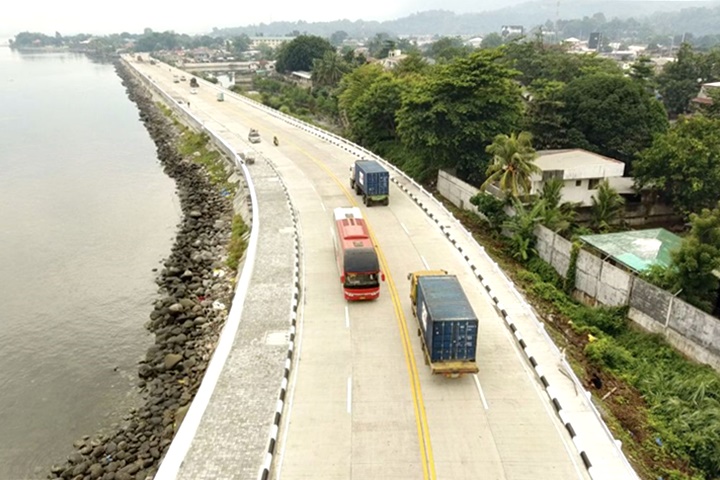 To help decongest traffic in the city proper, CDO Coastal Road's 17.97-kilometer Gusa-Igpit section (Phase I)—a four-lane highway—was inaugurated in 2017. It starts from Barangay Gusa in the eastern portion to Barangay Igpit, Opol in Misamis Oriental. According to the Department of Public Works and Highways, the Phase II of the project aims to expand the road from Barangay Puerto in Opol to Barangay Gusa in CDO. This is expected to cut the travel time between Barangay Puerto and Barangay Igpit to 25 minutes from the current one hour and 30 minutes.
CDO Convention Center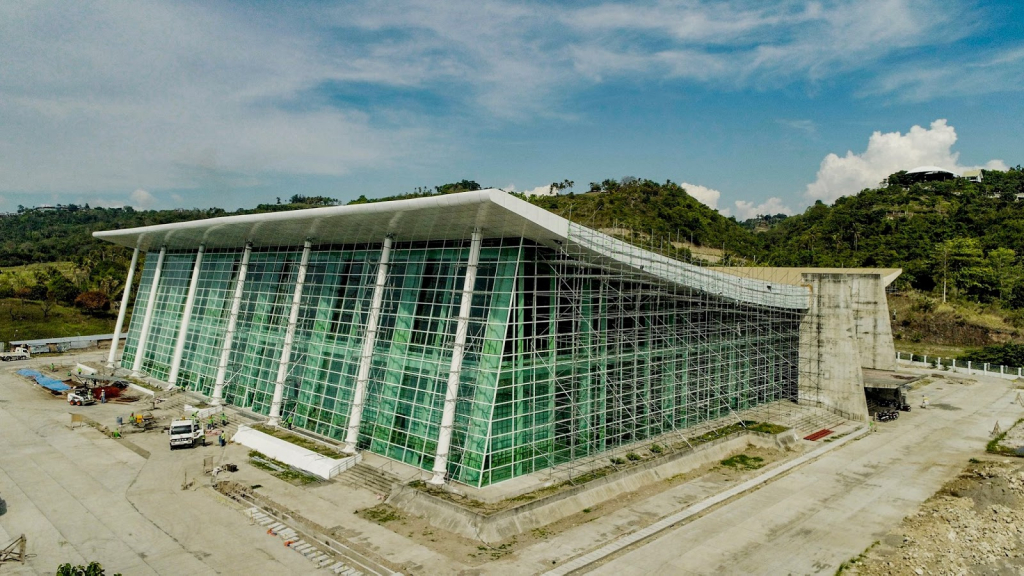 Expected to house up to 7,700 people, the main building of the Cagayan de Oro City Convention Center was finally completed last year. It can be a venue for sports events, concerts, exhibits, conventions, conferences, trade shows, and seminars.
Aside from these, other infrastructure projects in CDO include the flood risk management project in Cagayan de Oro River, CDO-New Western Diversion Road, and Iligan-CDO Connector.
Reaping The Benefits Of CDO's Infrastructure Development
Countless opportunities abound in the city deemed the "River of Gold," and part of the reason is its flourishing infrastructure projects. You can reap the benefits of investing in Cagayan de Oro City in terms of tourism, service industry, and real estate. So if you're looking for a house for sale in the Philippines that can serve as your permanent residence, holiday home, or source of passive income, CDO is the place to be.  
Camella Gran Europa, a master-planned house and lot development in northern Mindanao, offers European-themed landscapes and various residential enclaves where you have the option of a lovely Italian village, a vibrant Spanish suburb, or a beautiful villa with French-style gardens.
Convenience at Your Doorstep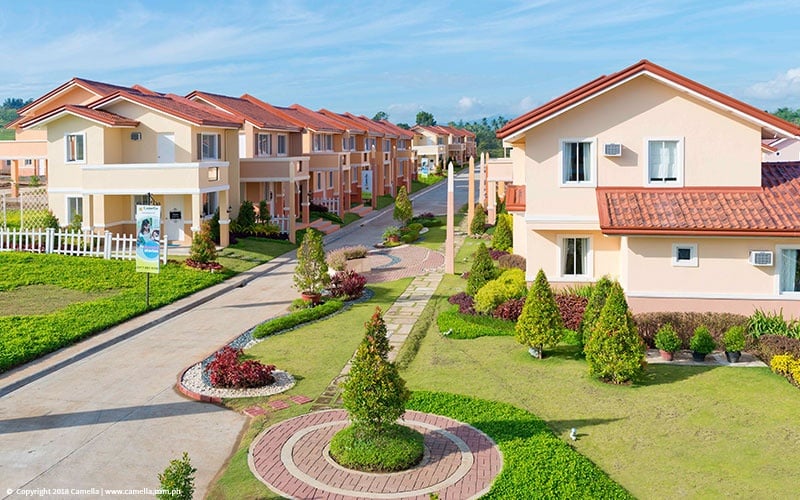 The homes for sale are nestled in Uptown, Cagayan de Oro City, Lumbia, and Canito-an, just a 15-minute drive from the city's heart. Convenience is the game's name because Camella Gran Europa puts you close to your lifestyle needs—malls, supermarkets, wet markets, and a central business district are accessible from here. Limketkai Center is just 30 minutes away.
Getting quality education is possible here as schools such as Xavier University are within reach. You can easily visit places of worship with your family to offer prayers; St. Augustine Cathedral is just minutes away from the township. Hospitals and transport hubs are nearby, as well.
Churches, schools, and hospitals are within reach. Laguindingan Airport is just 45 minutes away from Camella Gran Europa for those who need to catch their flights.
The 250-hectare township in Cagayan de Oro City gives residents easy access to family-friendly amenities. You can take a relaxing dip in the swimming pool or hang out at the clubhouse. Meanwhile, the sporty ones will enjoy playing friendly games at the basketball and tennis courts. There's also a jogger's path and hiking trails for your daily cardio. Shuttle service to and from the city center is available too. 24/7 security is provided for your peace of mind. Come home to Cagayan de Oro now!