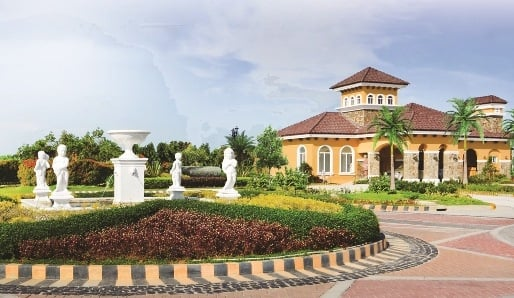 Welcome to the vibrant Mediterranean-themed community offering of Camella in Apalit, Pampanga – a place where convenience and comfort meet.
If you're looking for an accessible location that offers top-notch amenities, proximity to schools and hospitals, quality homes built by trusted developers, investment value with high returns on investment, and a safe environment for your family, then search no further than Camella Fiorenza.
In this blog post, we will explore the many reasons why moving to Camella Fiorenza is an excellent choice for anyone looking to invest in Apalit Pampanga. So let's dive right in!
Welcome to Camella Fiorenza in Apalit, Pampanga
Camella Fiorenza is a master planned community located in the heart of Apalit, Pampanga.
This Mediterranean-themed community offers homeowners a vibrant and safe environment to raise their families while enjoying modern conveniences and services.
One of the standout features of Camella Fiorenza is its accessibility. Residents are just minutes away from shopping malls, restaurants, and other establishments. Additionally, the community is just an hour's drive away from Metro Manila via the North Luzon Expressway (NLEX) or Subic-Clark-Tarlac Expressway (SCTEX).
It's also a great place to live if you have children who are currently studying or planning to study soon. The community is conveniently located near top-rated schools that offer quality education for students of all ages.
Camella Fiorenza has become one of Apalit's most sought-after residential communities due to its convenient location offering easy access to essential facilities like hospitals like Sacred Heart Hospital – Malolos Bulacan Branch located less than an hour away by car!
Celebrate Life's Milestones in Camella FIORENZA
House and Lot for Sale in Apalit, Pampanga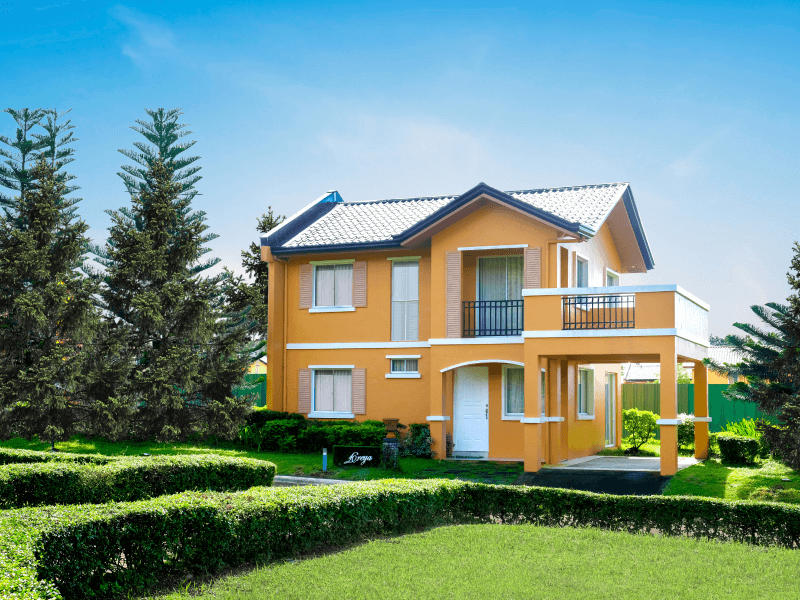 A growing and developing community
Camella Fiorenza is a growing and developing community that offers a lot of opportunities for its residents. According to data, the town has been continuously expanding over the years, with more establishments being built to support the needs of its growing population.
One of the benefits of living in a developing community is that there are always new opportunities for growth and development. As more people move into Camella Fiorenza, businesses will start to open up, creating new job opportunities and enhancing the overall economy of the area.
Another advantage of living in a growing community is that property values tend to increase over time. As more amenities become available and as demand for housing increases, home prices tend to rise alongside it. This makes investing in Camella Fiorenza an excellent opportunity for those looking to build wealth through real estate.
Moving your family into this vibrant Mediterranean-themed community that offers lifestyle settings within a quality house is an excellent step forward. The house and settings are built by no less than a trusted developer. This means moving towards your goal of a protecting your loved ones while enjoying life amidst a safe environment within the proximity of top-rated schools and hospitals.
Accessible location with excellent amenities
Residents can enjoy a wide range of amenities within the community itself. Camella Fiorenza offers a basketball court where families can bond over friendly games or competitions. There is also a playground for children to enjoy, providing them with hours of fun while parents relax by the clubhouse.
The clubhouse serves as an entertainment hub for residents, offering various leisure activities like swimming in the pool area or hosting events in function rooms. Security measures are also in place to protect homeowners' privacy and safety.
For those who love shopping and dining out, there are plenty of options nearby such as SM City Pampanga, Robinsons Starmills Pampanga, and Vista Mall, which offer a wide selection of stores, restaurants, and services all within reach from Camella Fiorenza's vibrant community.
Proximity to Top-Rated Schools and Hospitals
For those who will accept no less than quality education for their children, there are top-rated schools such as Holy Angel University – Angeles City Campus and St. Paul American School Pampanga that cater to different levels of learning right outside your doorstep. The local government of Pampanga can offer additional information and details when contact them or pay them a visit.
From preschools to universities, Camella Fiorenza's proximity to these institutions makes it easy for parents and guardians to transport their kids back and forth from school without having to worry about long commutes. This means more time spent with the family and less time on the road.
A Vibrant and Safe environment for Families
Camella Fiorenza offers a vibrant environment with a good measure of safety for families. The community is designed to provide its residents with an ideal location where they can live comfortably while enjoying the convenience of modern amenities.
One of the advantages of living in Camella Fiorenza is that it's a gated community, ensuring the safety and security of homeowners. Entrance points are strictly monitored by trained personnel 24/7, providing peace of mind for parents who prioritize their family's protection.
Furthermore, Camella Fiorenza encourages building relationships among neighbors through various events such as town hall meetings, holiday parties, and other gatherings held throughout the year. It fosters a sense of belongingness among all members creating strong bonds between families.
Quality homes built by a trusted developer
Camella Home has been building homes for over 40 years and has become one of the most reputable and trusted names in real estate development in the Philippines.
When you invest in a home at Camella Fiorenza, you can trust that it will be constructed with top-quality materials and workmanship. The properties are designed to withstand natural disasters like typhoons and earthquakes, ensuring your family's safety.
In addition to their durability, these homes are also aesthetically pleasing with intricate details that reflect the beauty of Mediterranean architecture. From wrought-iron balconies to arched windows and doors, every detail is carefully considered to create a stunning home that you'll be proud to call your own.
Value for Money
One of the reasons why investing in Camella Fiorenza is such a great idea is because of its location. Situated in the heart of Pampanga, this vibrant community offers residents easy access to numerous amenities and services that make daily life more convenient and enjoyable.
Another reason why investing in Camella Fiorenza can provide high returns on investment is due to the quality homes built by one of the most trusted developers in the Philippines – Camella. These properties are designed with homeowners' lifestyles and need in mind, ensuring that they will continue to attract tenants or buyers even years down the line.
Final thoughts on moving to Camella Fiorenza
If you're looking for an ideal place to call home or invest in real estate properties with great potential returns, then Camella Fiorenza should be at the top of your list. You can expect your property value to increase over time while enjoying the benefits of living in a thriving community! Visit Camella Fiorenza's website now about how you can become one of their proud homeowners today.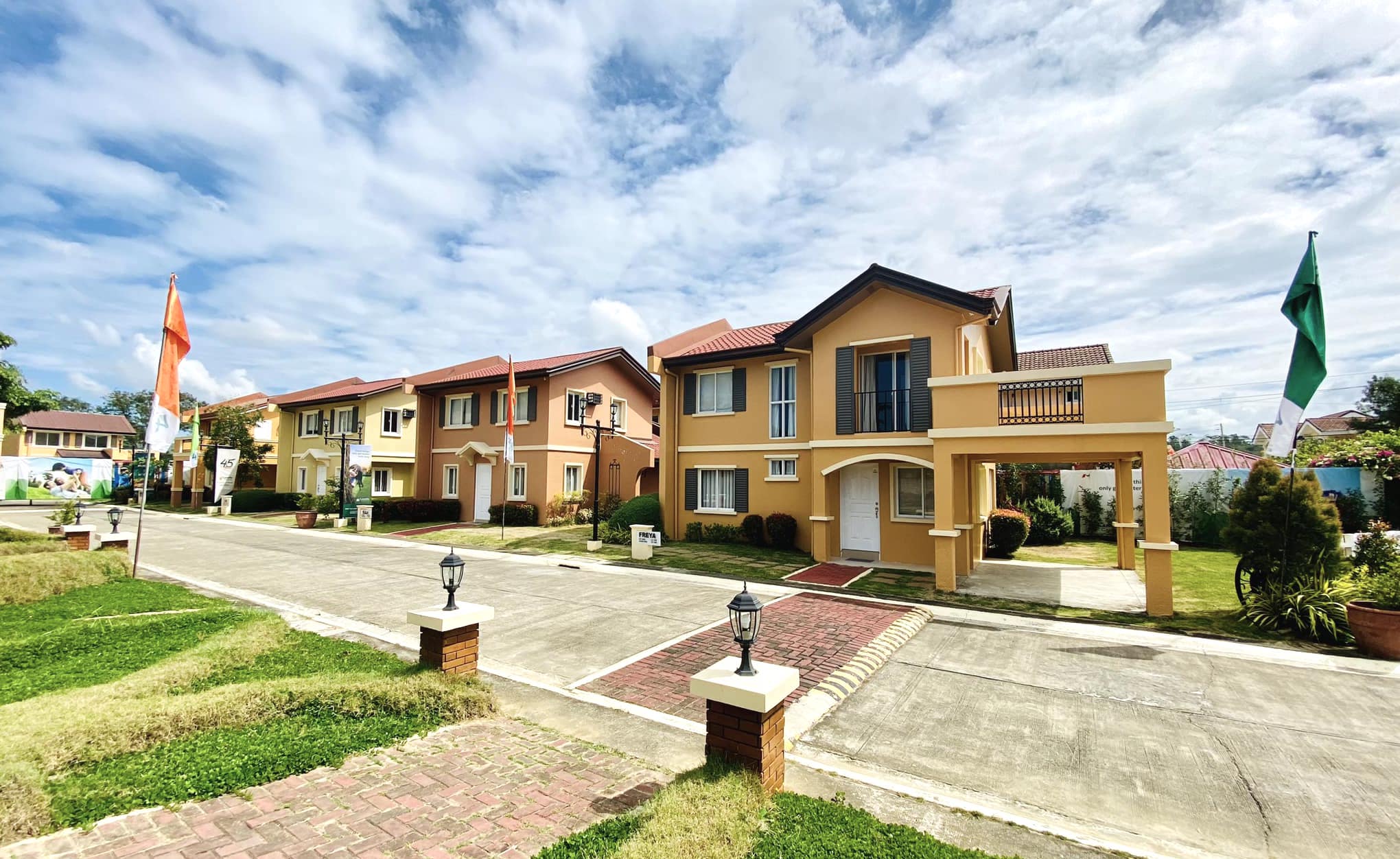 Check out our House and Lot for Sale Properties
Discover our house and lot for sale properties in the Philippines