Are you looking for a house and lot for sale in Cagayan de Oro City? Do you want to reside and be part of the 'City of Golden Friendship?' If so, get to know more about Cagayan de Oro City and why it is one of the best places to live in the Philippines.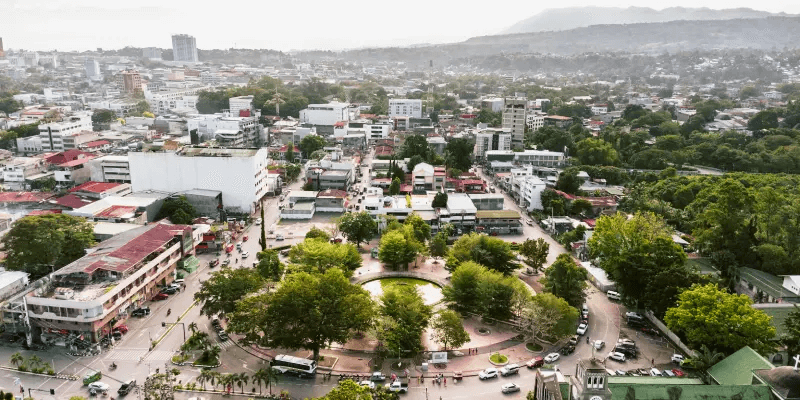 Interesting Local Facts About Living in Cagayan de Oro
Perhaps you've countlessly heard of the city called 'Cagayan de Oro.' It acquired the moniker 'The City of Golden Friendship' because of its warm, friendly, and hospitable people. Nevertheless, Cagayan de Oro City has much more than its name.
It is a highly urbanized city and is the capital of Misamis Oriental, with 728,402 permanent residents as of the 2020 census. The city also serves as a business hub and a gateway to the Northern Mindanao region.
It is a viable town, with Macajalar Bay and the surrounding Cagayan River. Should you wish to live in a thriving province with hospitable people, then no one can beat the rank of Cagayan de Oro City.
Would you still like to know more about Cagayan de Oro? Are you still curious about what lies within the city or what local trivia is prevalent? Well, here are five interesting local trivia or facts about what it feels like living in Cagayan de Oro City.
Kagayanons love hanging out on city bridges
There is inexplicably something special about Kagayanon and its bridges. During the 1980s and 1990s, the locals of Cagayan de Oro started a trend of hanging out at Don Mariano Marcos Bridge. It is common for people to stop by the bridge, watch the sunsets, and even go on a date night.
Often, a group of friends or family members bring mouth-watering foods and cold beverages. They leisurely stay on the bridge's sidewalk. Playing serene music and having short chit-chat are what locals usually do there.
However, since the local government issued a resolution banning this practice, the trend has slowly faded. For a while, people stopped going to bridges and hanging out.
Yet, recently developed infrastructural projects made up the city only shortly after that. New bridges started to flourish, and the locals revived the tradition, too. The colorful Gov. Ysalina Bridge, the Marcos Bridge, the Puntod-Kauwswagan Bridge, the Kagay-an Bridge, and the Taguanao Bridge started to receive local visitors daily.
When you reside in Cagayan de Oro, you can also try this unique local tradition and overlooking experience on its bridges.
Kagayanons frequented KTV and Pub Bars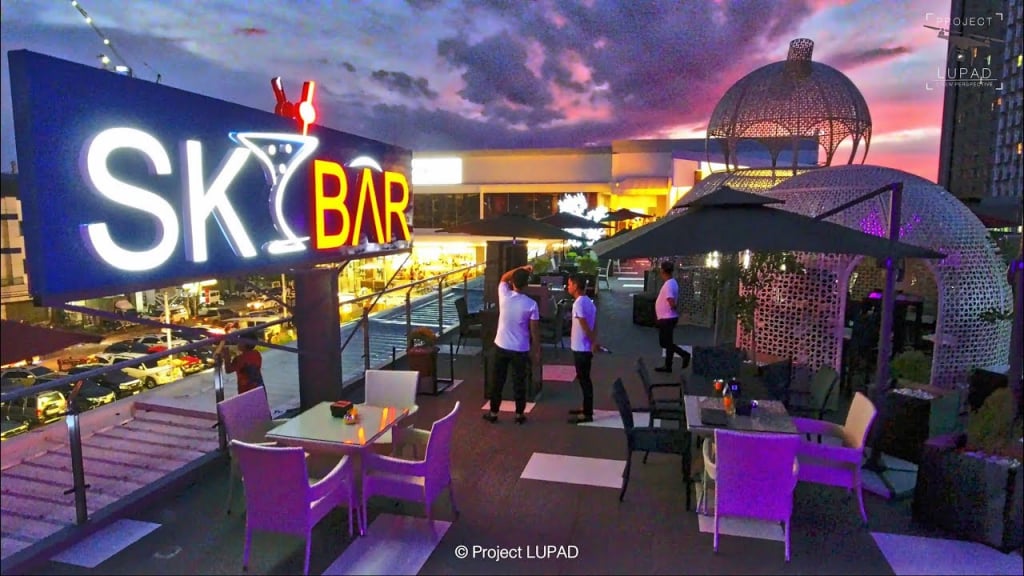 It is no exaggeration when you meet a foreign tourist who will tell you Filipinos love to sing.
As a Filipino, you can attest that almost everyone knows how to sing or is confident to sing aloud. It is not uncommon for Filipinos to have a get-together during weekends and spend most of the night in pubs or KTV bars. What's unusual for some is doing it on weekdays. Thus, what's funny and unique about Kagayanons is their will to visit KTV bars even on weekdays!
Cagayan de Oro is a lifestyle district. Hence, pubs and KTV bars are scattered around the city. Some locals who work for private companies frequent the KTV bars and sing their hearts out to de-stress.
Going aims not to showcase how good or talented they are but to release the stress bottling up. For Kagayanons, it doesn't matter if you are a good singer.
The most important thing to them is how you let yourself be free from all the stress and enjoy yourself. Entertain yourself and your friends when you stop by Cagayan de Oro's longest-running KTV bars.
If you already have a house and lot in Cagayan de Oro city, you will know that locals value the art of singing. They started with "minus one" cassette tapes, but now, Cagayan de Oro has numerous KTV bars flourishing.
Cagayan de Oro can give you the best singing experience, from smaller KTV rooms to family rooms. The smaller KTV bars use coins, whereas singing family rooms provide enough space for 10 to 20 people.
Kagayanons enjoy plenty of natural and man-made attractions
You can never go wrong with Cagayan de Oro. For locals, they have plenty of options to choose from should they decide to take a short weekend break. It boasts beautiful natural attractions while also housing a well-managed city museum and scenic parks.
Here are some must-visit destinations you can add to your Cagayan de Oro itinerary:
Mapawa Nature Park, Macahambus Hill Cave, Sierra del Oro, and Catanico Falls
Locals and tourists can even try out adventurous activities that can pump up their adrenaline rush, for Cagayan de Oro is not only known as the City of Golden Friendship but also the Adventure Capital of the Philippines.
Some natural attractions that offer bliss and adventure for tourists and locals of Cagayan de Oro are Mapawa Nature Park, Macahambus Hill Cave, Sierra del Oro, and Catanico Falls.
Leisure Parks
However, the accessible leisure parks most locals enjoy visiting are the Museum of Three Cultures, Macahambus Adventure Park, and the Divine Mercy Shrine in El Salvador City, where a giant statue of Jesus Christ is the main attraction.
Go for a city tour and enjoy numerous attractions like the Golden Friendship Park and St. Augustine Metropolitan Cathedral.
There are plenty of fun-filled activities in this city, too! An interesting fact is that locals living in Cagayan de Oro and even in nearby towns like Lanao del Norte can enjoy all the bountiful and luscious spots in the entire city.
Nearby Adventure Spots
They are also showered with attractions and activities that boost their tourism. For instance, the Dahilayan Adventure Park, home to Asia's longest dual zipline, and the infamous whitewater rafting in the Cagayan de Oro River give the locale national recognition.
If you are already in Cagayan de Oro, you might as well go on a day trip and enjoy the water slides at Seven Seas Waterpark, the Tinago Falls, the natural forest in Malasag Eco-Tourism Village, and the Del Monte Pineapple Farm, where good restaurants offer delectable dishes that have average price. The farm is adjacent to Camp Phillips and close to the Laguindingan Airport.
Cagayan de Oro has Plenty of Cafes and Snack Bars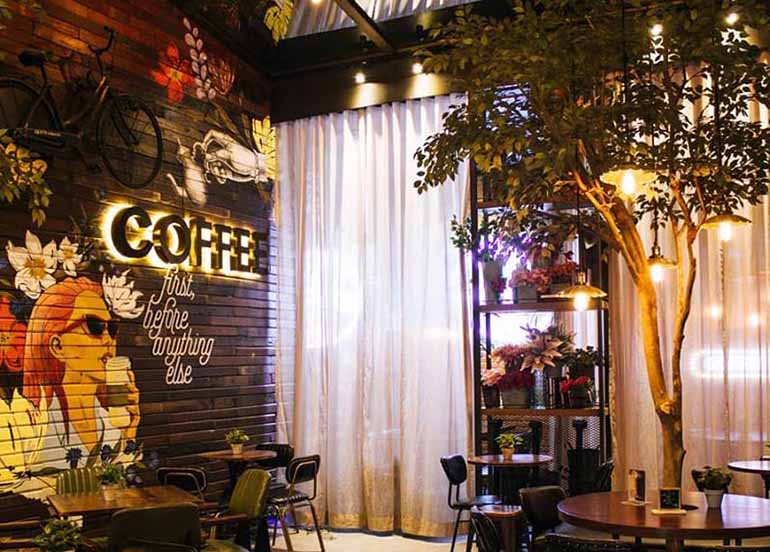 Plenty of aesthetically pleasing cafes, pastries shops, and snack bars exist within the city proper. Kagayanons have a sweet tooth for bread, cupcakes, and coffee. Frequently, locals will set a coffee date and hang out with friends.
Tourist guides even promote the coffee shops in the capital city where they can casually sit down and appreciate the cozy ambiance.
Whether a local or foreign tourist, you should try a few of Cagayan de Oro's cafés as it also signifies how they value personal communication.
The sprawling establishments throughout the city verify their eagerness to meet new people and listen to them, living up to the essence of Cagayan de Oro's title as the City of Golden Friendship. In this city, you can find authentic and genuine human connections.
Some well-known coffee shops you can visit in Cagayan de Oro City are The Coffee Project, Bean Voyage, Bowerbird Coffee, Coffee Space, and H Proper Coffee Roasters.
Cagayan de Oro has a unique mini-vehicle called "Motorola"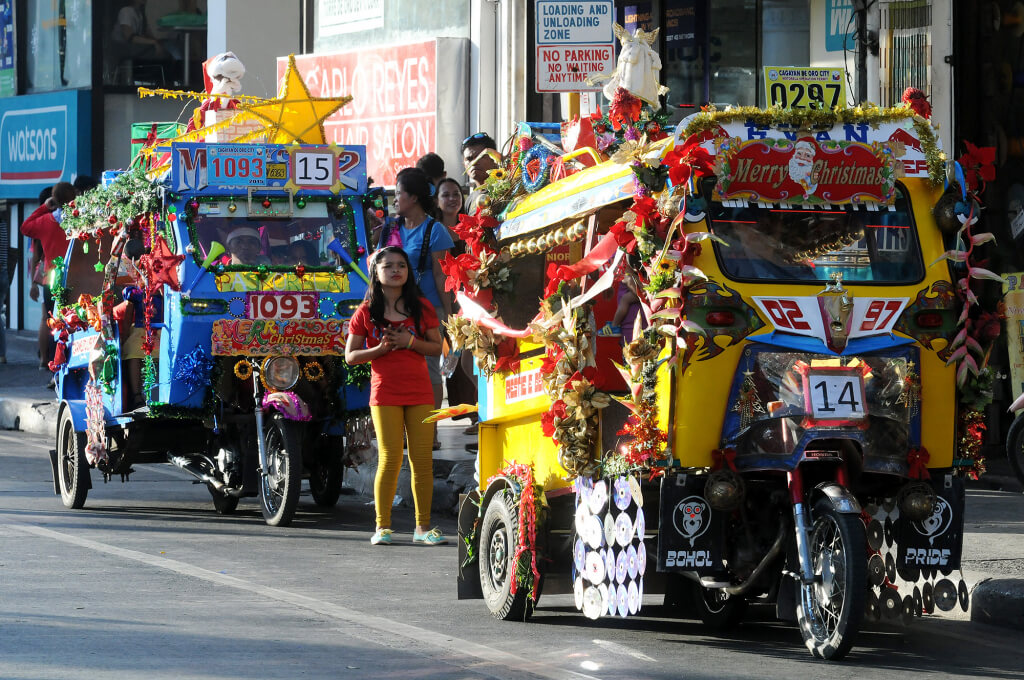 One of the Philippines' pride is its colorful jeepneys. Public fares are usually cheap here compared to other countries in the world.
However, there is another iconic public vehicle in the country that every Filipino can use. Somewhere along Mindanao's north-central coast, Cagayan de Oro City boasts a mini car for public transportation called "Motorola."
It is similar to Thailand's tuk-tuk vehicle but can only cater to up to six or eight passengers. It was first invented by Rafael D. Floirendo, Sr., in 1964 and even filed for its patent registration.
His majestic work of art became Cagayan de Oro's trademark. That's why the city occasionally held Motorola contemporary exhibits.
Do not miss the chance to experience the traveling experience with Motorola's hybrid version of jeepney and tricycle. Have the everyday experience of this iconic three-wheeled vehicle when you buy a house and lot for sale in Cagayan de Oro. You can leisurely explore the city with a couple of pennies.
Get A Taste of Europe in Camella Cagayan de Oro – Gran Europa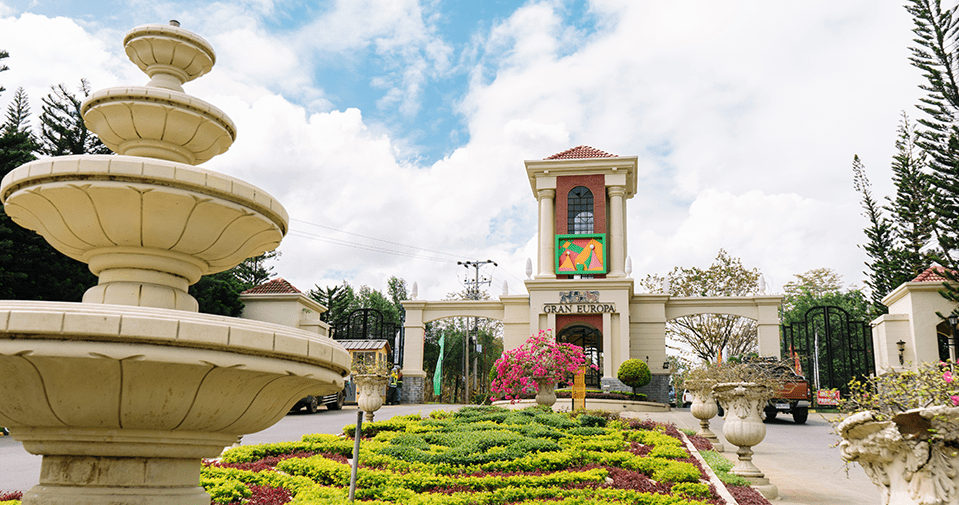 With all the trivial and fun things only locals know about Cagayan de Oro City, it is understandable that one would also hope to settle in a vibrant place like it.
You can only get the most out of your living experience when you reside in a house and lot in Cagayan de Oro City. Thus, Camella, the most trusted home builder in the Philippines, is offering a European home right at the heart of the city.
A master-planned house and lot development in the "City of Golden Friendship" sprawling seven enclaves proffers the utmost access to the best of Cagayan de Oro.
Each enclave is intricately designed and has options that can cater to all types of Filipino families. Moreover, each of the seven enclaves can respond to your financial budget, market segments, personal preferences, and unique tastes.
You may buy a house and lot with a quaint Italian-inspired village, a charismatic Spanish suburb, or aesthetic French villas with Monet-inspired gardens. Whatever house model and enclave you choose, rest assured that it can level up your lifestyle beyond your imagination.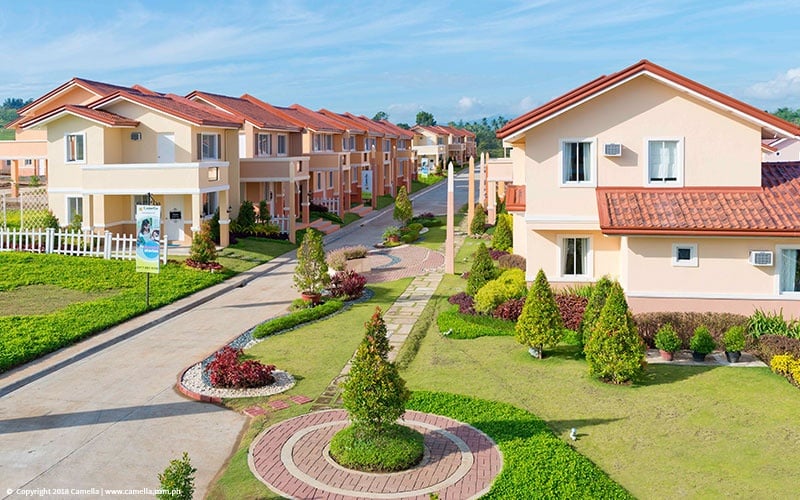 Wait no more when looking for an affordable house and lot for sale in Cagayan de Oro City. The 250-hectare township development of Camella Gran Europa presents a dream-like lifestyle. Experience comfort near your essential needs when you settle in the said community.
Camella Gran Europa is ideal for starting families, young professionals, and retirees. Those working in the city can easily access the transportation hubs as they are only a few minutes away (not to mention that there's an actual daily shuttle service available to the residents around the vicinity.)
Moreover, schools, commercial establishments, and places of worship are also near the community, making it a strategic place perfect for every Filipino family.
For example, some of the nearby schools where your kids can have the best quality education they need are Georgia Academy (100 meters away), Rosevale School (2.3 km away), Corpus Christi School (2.9km away), and the prestigious Xavier University.
Of course, it is natural for mommies to stop by commercial areas to buy needs and stocks for family necessities. Therefore, Camella ensures that the exclusive Camella Gran Europa is near SM City Uptown, Centrio Mall, SM CDO Downtown Premier, Cogon Market, and Carmen Public Market.
The convenience and accessibility of the community's location make everyday living more holistic, not only for all-around moms but also for every family member. An unrivaled way of life is attainable when you have a house and lot in Camella Gran Europa.
House Models You Can Choose From Camella Gran Europa's Seven Enclaves
With all the benefits and advantages that Camella Gran Europa has, it is time for you to know what type of house model is suitable to meet your family's needs. A wide array of real estate properties, like affordable starter, mid-sized, and grand-sized homes. Examine what type of house best fits your budget, criteria, and family size.
Bella and Cara as Starter Homes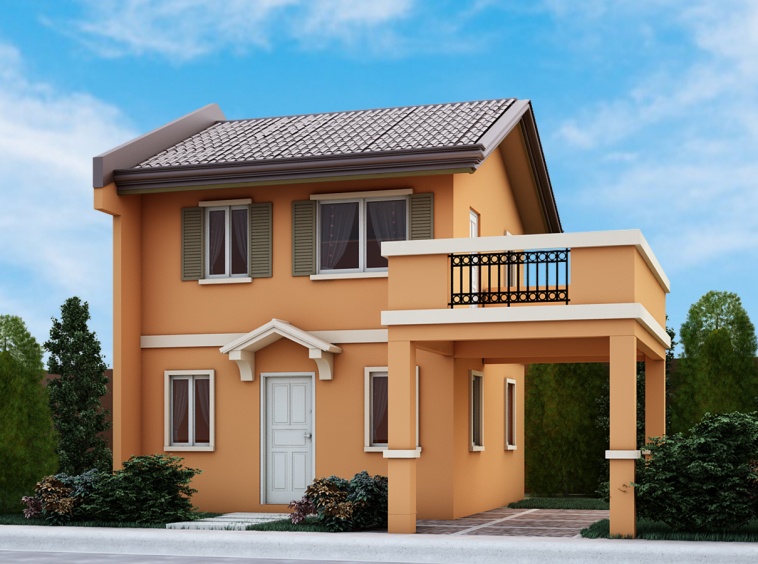 If you are a newly-wed couple who plans to start a family, Bella and Cara house models are your best choices. It is spacious and affordable, good enough for you and your partner.
However, this house model is also ideal for young professionals who decide to start anew. The Bella house model has two bedrooms, whereas the Cara has three.
Dani and Ella as Mid-Sized Homes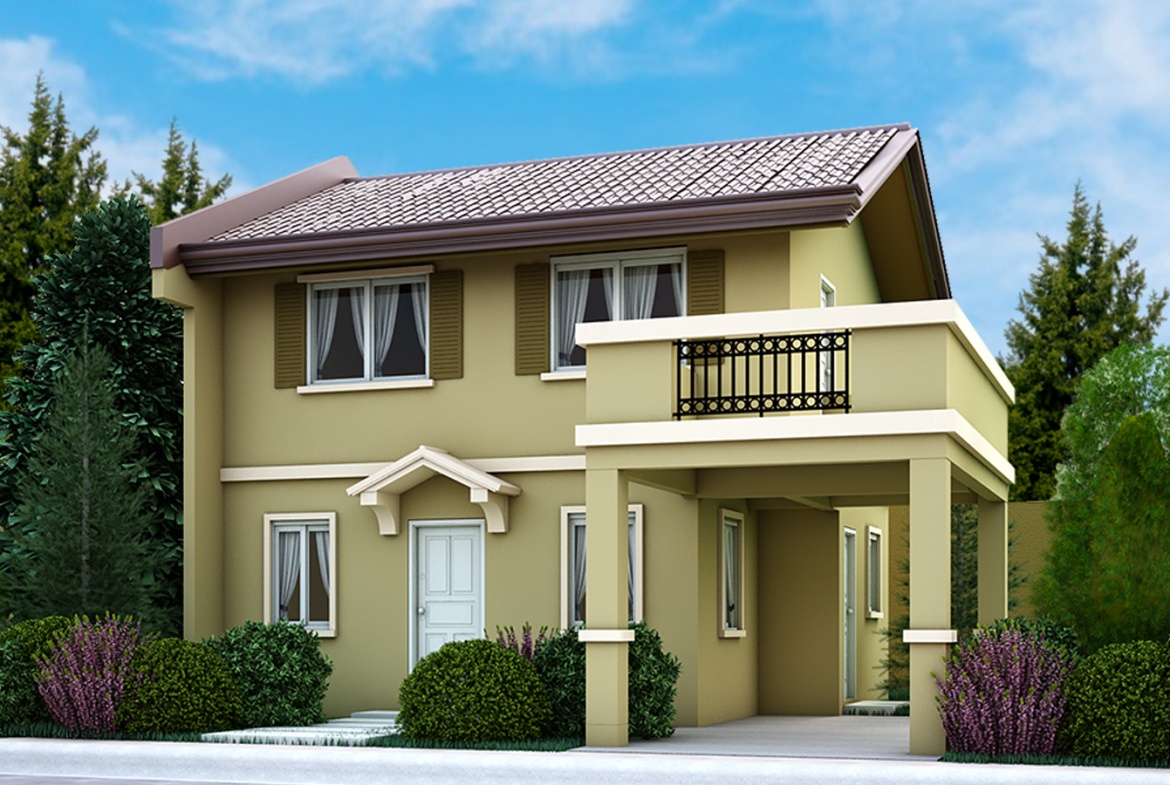 Mid-sized homes like Dani and Ella are perfect for families with 4 or 5 members. Its average size gives ample space for the family. Dani house model has four bedrooms and three toilets and baths. Conversely, the Ella house model has five bedrooms with three toilets and bathrooms.
Greta and Freya as Grand-Sized Homes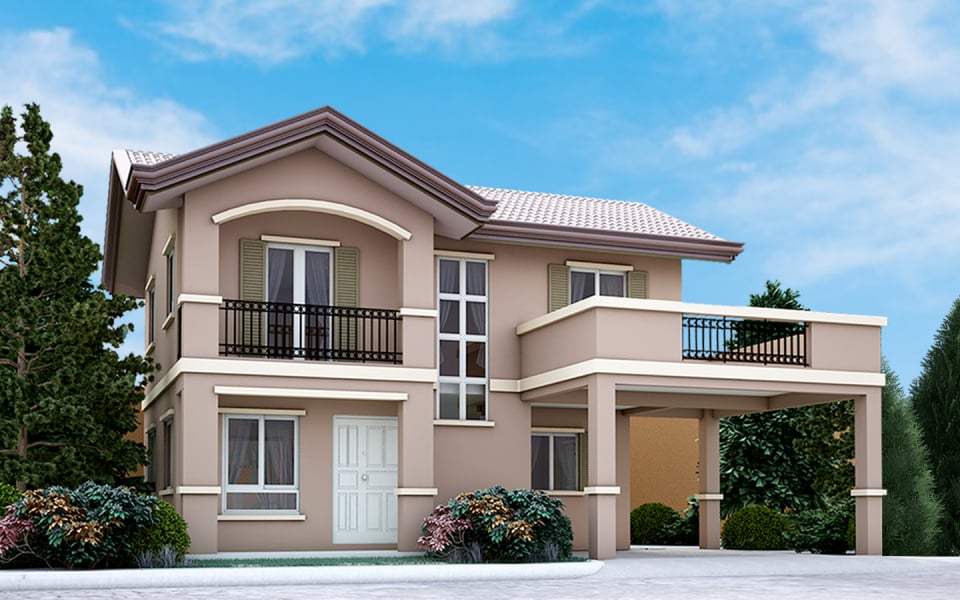 If your family wants a house and lot for sale with a balcony and carport, Greta and Freya are the house models you need. Expanding families can have a spacious shelter for everybody. Freya has five bedrooms, three bathrooms, a built-in balcony, and a family carport.
On the other hand, the most prominent and biggest house for sale in the Camella Series is the Greta house model. It has the same inclusions as Freya; the only difference is that it has two carports and a luxurious bathtub.
Live like a Cagayan de Oro local in the European-inspired community of Camella Gran Europa. Here, you can have a one-of-a-kind living suitable for you and your family.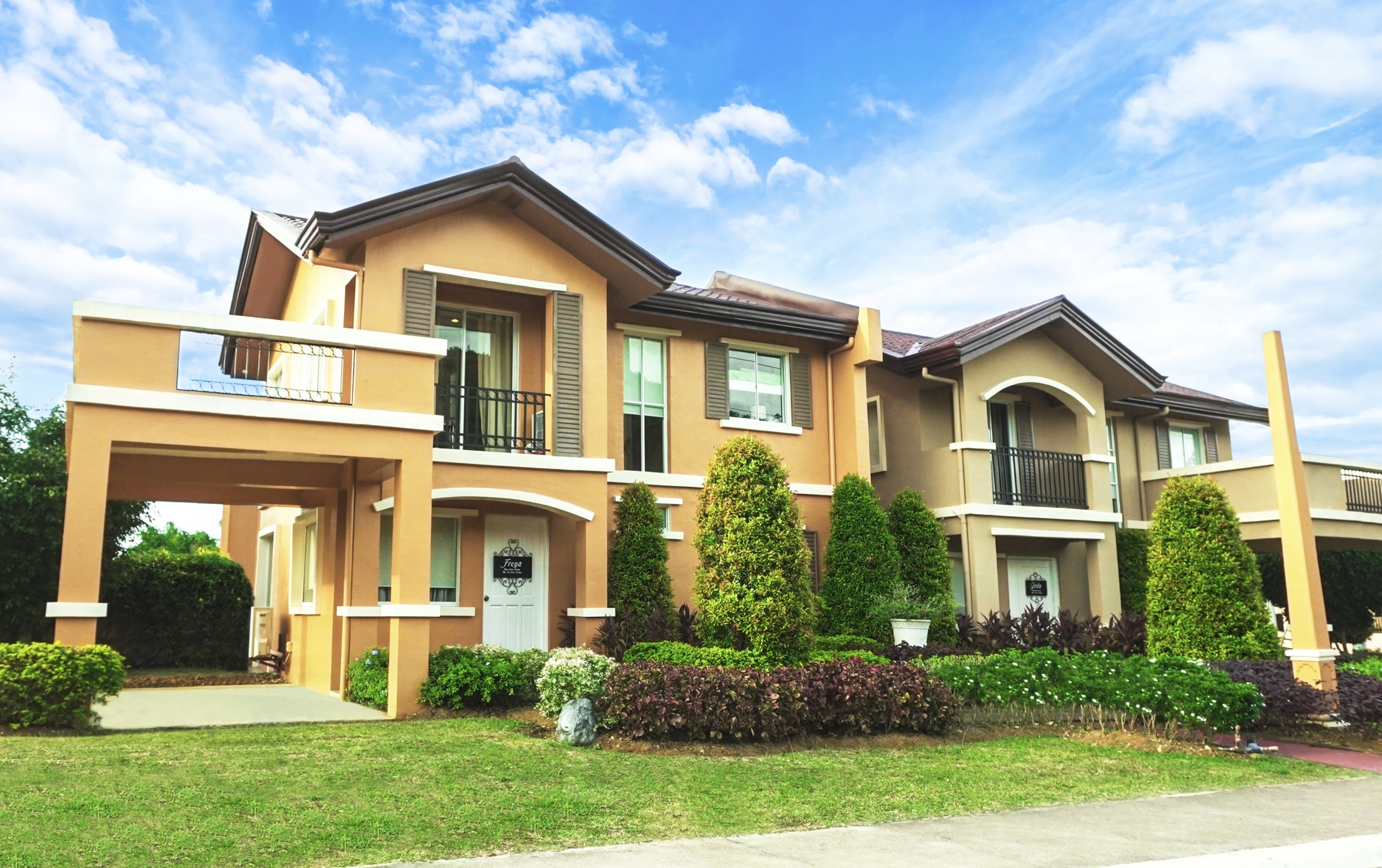 Check out our Properties in Cagayan de Oro
Check out our catalog of house and lot for sale in CDO