Still not over the summer season? Check out these famous sandbars in the Philippines for the perfect adventure and Instagram feed shots!
---
The Philippines is a home of natural wonders. It boasts 7,107 islands, consisting of unique geological rock formations, marvelous mountains, crystal clear beaches, and powdery white sandbars. Without a doubt, when you ask a local or foreign wanderer, they will tell you how much they want to explore the natural beauty that the country has. Sandbars, of course, is one of many places that most tourists want to visit.
It is an area that usually sits in the middle of an ocean. Some are well-visited, while others are still secluded. They also have their beauty, charm, size, and shape, but all are alluring in their way. If you are now looking for a more extreme activity that requires a boat ride, diving, and snorkeling, you can opt to visit sandbars instead of beaches. Looking for the most suitable sandbar for you might be too hassle as there is a wide selection of it; here is the compiled list of twelve most famous shoals that are worth visiting on your next trip to the Philippines:
Visit the uninhabited White Island of Camiguin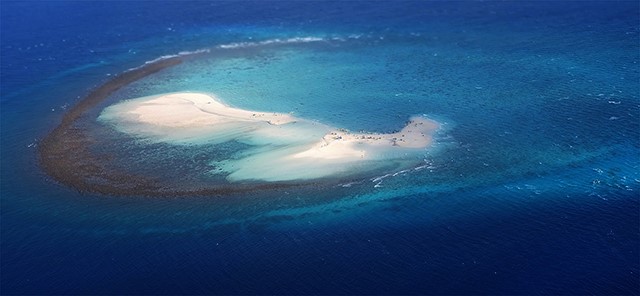 One of the most well-sought sandbar destinations in the Philippines is the White Island in Camiguin. It is a horseshoe-shaped sandbar that is 1 kilometer off the northern coast of Mambajao. Same with other sandbars, this place is uninhabited where no single plant, tree, hut, or cottage can give you a temporary shed. It is devoid of any permanent structures that simply rise above the middle of seawater. You can only rent colorful summer umbrellas if you plan to stay an hour longer.
Aside from that, except that you'll be under the scorching sun. Locals recommend visiting as early as you can to leave before the clock strikes twelve. The sandbar is also usually crowded during holidays, so you might want to plan your tour during weekdays, especially if you want to take professional photoshoots. Visiting this place can give you a panoramic view of the stunning shaped of Mt. Vulcan and Mt. Hibok-Hibok. Take plenty of pictures as it can provide you with a postcard-perfect backdrop. As white as its name, the sand is what captures the heart of its visitor. It is dubbed The Naked Temptress of Camiguin, after all.
Fly a drone on a bird-shaped sandbar of Kalamanggaman Island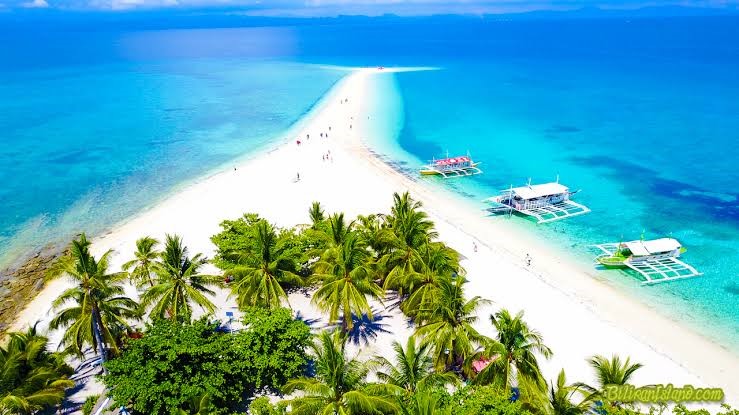 If you have a vacation house and lot in Leyte, you might consider visiting an amusingly shaped sandbar like a flying bird. It is located in Palompon, Leyte, near Camella Palo. The sandbar gained its name from the local dialect called 'langgam,' which translates to 'bird .'The two ends of the sandbar look like a bird's wings flapping, which, when measured, stretches up to 795 meters. This sandbar draws many tourists around the world and has always been the top natural attraction of Leyte. There are tents and cottages for rent upon visiting the island, so you can either have a day tour or stay overnight.
Unlike other sandbars, the place is also ideal for swimming, where you can unleash your scuba diving skills. One of the local secrets, which is still unknown to many, is where the true beauty of this sandbar lies. This star-studded place is not only stunning because of its facade composed of tall palm trees, but rather the hidden gem can be found underwater. The island where the sandbar stood is also a marine sanctuary that homes a variety of marine life. Stop by during the dry season (March-May) with your friends, and this place will surely leave you in awe.
Dive into the emerald green waters of the Vanishing Island
Located in Davao del Norte, the Vanishing Island can be easily found at a distance. This place is quieter and more peaceful than other sandbars as it is not hoarded by wanderers. It is not as long or as big as any different sandbar, but it is considered the top diving destination in Davao. For scuba divers, this place is a paradise surrounded by emerald green waters. The sandbar either completely vanishes during high tide or goes up to the visitor's ankles. Sometimes, a fish pool can be found in the sandbar when the water rises.
Nonetheless, the island is full of seagrasses, colorful fishes, and vibrant reefs. It is only a few minutes boat ride away from the city. You may rent a cottage if you want to stay much longer. If you're going to spend more time with this jaw-dropping sandbar, you might want to buy yourself a house and lot in Camella Davao and live close to natural attractions.
Explore the beauty of the Virgin Islands in Bohol
Dubbed the 'Hidden Oasis of Bohol,' the Virgin Island is a crowd's favorite around the country. It is a long stretch of fine white sand where no single person lives. In addition, it is only composed of swaying trees, aqua blue waters, and powdery white sand. Furthermore, the island is unpopulated, clean, and quiet. And lastly, it only has one docking station 20 minutes away from the well-known Panglao Island. Visiting the Virgin Islands with your family will leave you starstruck with its floating kitchen.
They offer fresh seafood that can satisfy your unique palate. It is a must to drop by this sandbar and appreciate its sheer beauty when you visit the province of Bohol. You can still explore other natural attractions such as Chocolate Hills! All of this are just few kilometers away from your home in Camella Bohol!
Stopped by the Bulubadiangan Island in Iloilo
A distinct sandbar that almost grazes the next island can be found in Concepcion, Iloilo. This picturesque sandbar has tempting blue waters and a private resort where you can stay upon visiting. The place also offers an unobstructed broad view of Mt. Manaphag.
Even though it is vast, the sandbar is too small to be fully roamed within an hour. It is only 200 meters long, but it is still worth including in your itinerary list. If you want to enjoy island activities, choose to live near the area. In that case, Camella Savannah is the best home option for you.
Rent a stilted hut in Higatangan Shifting Sandbar
A peculiar shifting sandbar of Higatangan boasts 200-meter white sand that curves into the tip. It is known for its unique ability to change its shape depending on the direction of the monsoon winds. There is no source of natural shade throughout the sandbar, but there are stilted huts you can rent. The peak of Mt. Panama can be seen from the sandbar, but you must take a 45-minute boat ride before you admire its beauty from the middle of the sea.
There is a high chance you will encounter a pack of dolphins along the way, which adds to the memorable experience that the island could give. Ride an outrigger boat before the sunrise so that you can witness its glorious first light! The place is also a couple's favorite, so it is more likely that you'll get to see couples taking prenup photoshoots or men taking the courage to propose to their girlfriends.
Nonetheless, this place is outstandingly beautiful. It is sprinkled with exotic seashells and gigantic clamshells. A house and lot for sale in Biliran that will get you closer to this iconic natural attraction is such a great opportunity and investment!
Witness an egg yolk-like islet of Corangon Shoal
An egg-yolk islet with unusual beige-colored sand is frequented by a tourist visiting the rich province of Albay. This sand bar resembles a sunny-side-up egg as its center is drier than those around it. It is not as fine or as soft as other sandbars, so make sure you wear a pair of slippers. It is composed of crushed corals with no rock formation or trees. However, the place can provide a 360-degree view of three stratovolcanoes from a seascape. It is a perfect viewpoint to admire the majestic beauty of skies, sea, and mountains. Take plenty of photographs and weird poses! This place is Instagram-worthy.
Invite your friends to Sumilon Island
Hop onto that outrigger boat with your friends and sail to the Sumilon Island! Located on the southeast coast of Cebu, this sandbar constantly changes its shape and location. Depending on what season you choose to visit, the sandbar will continuously vary its form. Include this into your itinerary as it can give you an extraordinary memory with friends and family. The island, along with its shifting sea-based sandbar, is a place where you can show off your driving skills.
Aside from its teeming marine life, it also has four major diving spots. Scuba diving and snorkeling is the tourists' favorite water sport activity, but other who are not professional swimmers find themselves mesmerized by the powdery white sandbar.
Delve into the beauty of Manjuyod White Sandbar
The Manjuyod White Sandbar, also known as 'The Maldives of the Philippines', has an uncanny quality to the famous honeymoon spot in the world. Same with the world-renowned beach of Maldives, the Manjuyod White Sandbar has pristine blue waters that sparkle through the tropical sun's rays. Its sandbar is long and wide, which also wholly disappears during the high tide. They also have four floating cottages (like those of Maldives) and a twin lake nearby.
Guests can swim in its blue waters and watch dolphins. It is recommended that tourists will visit first thing in the morning so they can see the visible shoreline. Take a 15-minute motorized boat ride from Bais port, and you will get to have a chance at the mini-like Maldives with a friendly budget.
Reignite your adrenaline rush on Malalison Island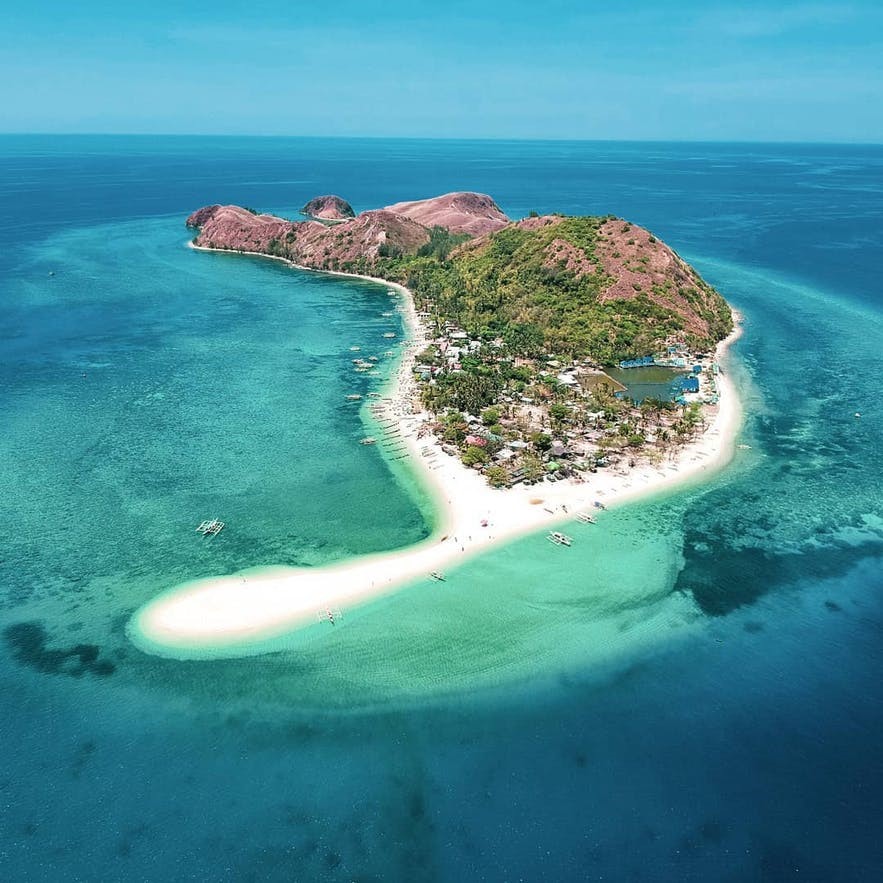 A small fishing community on Panay Island homes one of the milkiest sandbars in the country. It is a 100-meter sandbar that gives a clear view of Mt. Madjaas. Interestingly, there are people living on the island permanently. There is also a rolling hill where you can trek, a pebble beach on one side of the island, and a safe swimming spot to witness a teeming marine life. Of course, you still have to rent a boat if you want to visit this island, but you can share the boat fee with other passengers if you are a solo traveler or you are only with your partner.
Visiting this island and walking through its white sandbar will make you want to have a house and lot here, too. Nonetheless, make sure to leave no garbages or plastic bottles. Even though it is an island less visited, it is still a natural attraction that needs to be protected.
Tour around the Panampangan Island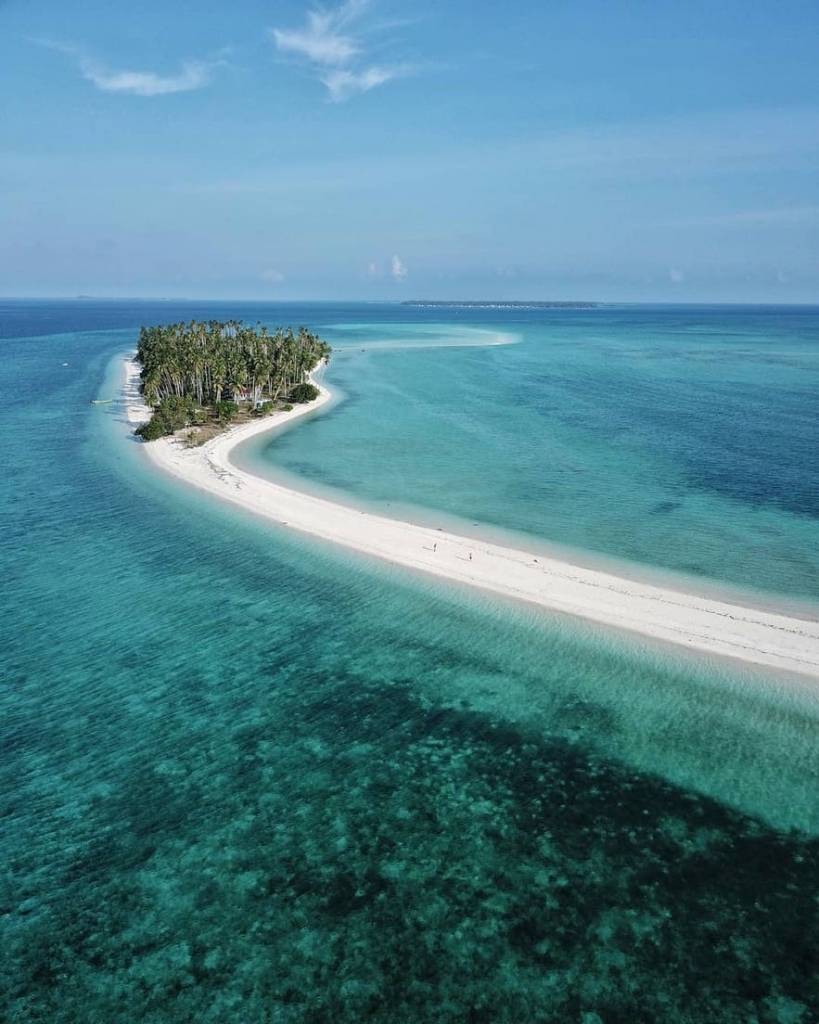 Have you ever wondered what is the longest sandbar in the Philippines among all that's been featured? Well, you can only find it in the rich municipality of Tawi-Tawi. It is a sandbar that stretches up to 3 kilometers. It has the country's most delicate and softest white sand with blue-green reflecting waters. Again, before having the rare chance to appreciate its beauty, you have to rent a speedboat that will take you to the island.
The estimated travel time is 45 minutes, but every second is worth the hassle when you see the charming and welcoming aura of the island. You will be welcome with an open arm, as the name suggests, and it will take your breath away with its lush green and aquamarine waters. Bring your food and water.
Be surrounded by thick foliage on the Snake Island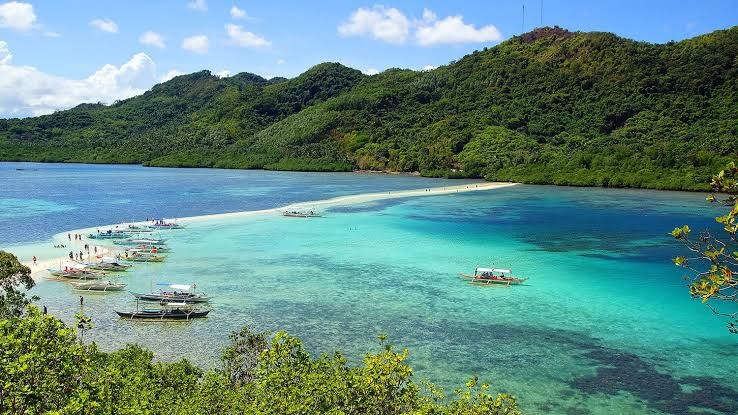 One of the unique sandbars that you could ever visit in the Philippines is located in El Nido, Palawan. It was formerly known as the Vigan Island, but locals later changed its name to Snake Island. You might think that it is quite dangerous to visit this sandbar as its name bears the name of venomous reptiles in the world, but it is not actually the case. Poisonous nor venomous snakes do not fill snake Island.
The truth is, the sandbar forms an s-shaped which resembles the figure of snakes. It is an epic spot where you can fly your drone and capture the island's seamless beauty from an aerial view. The sandbar connects the mainland to another island which makes it look like a connecting bridge. You can walk back and forth through it, but it will not be an easy task for you to accomplish.
Although the sandbar has fine white sand, there are still some crashed corals and pebbles that can hurt your feet. Make sure to bring a pair of water shoes to protect your feet. This slice of paradise is a must-visit when you find yourself lurking around the island of El Nido. There are also plenty of mangrove trees and coconut trees around the area. Monkeys are also said to roam around it. Be careful!
Live Near Sandbars and Natural Tourist Attractions
Having a house and lot in a province is such a blessing. It gives off a cool breeze and stress-free environment that can somehow prolong our lives. A strategic house and lot near primary establishments and tourist spots are hard to find, but not when you find yourself living in Camella Homes. There are plenty of Camella Homes locations that are near white sand beaches, mountains, and sandbars. You may take a virtual tour through Camella's official.