We've heard about the province of Batangas countless times now. It is known for its white-sand beaches, unique diving spots, and historical places. It is even a home of notable Filipino heroes such as Apolinario Mabini, Felipe Agoncillo, Jose Laurel, Claro M. Recto, and Teodoro M. Kalaw.
Moreover, the locals throughout the area have unusual linguistic habits wherein they place word affectations usually at the end of their sentences. Those additional yet unnecessary word particles like "eh" and "ga" are so popular that they became their linguistic identification and trademark.
Funny enough, some residents even try to prolong the words into "ala eh" even though it bears no significance at all.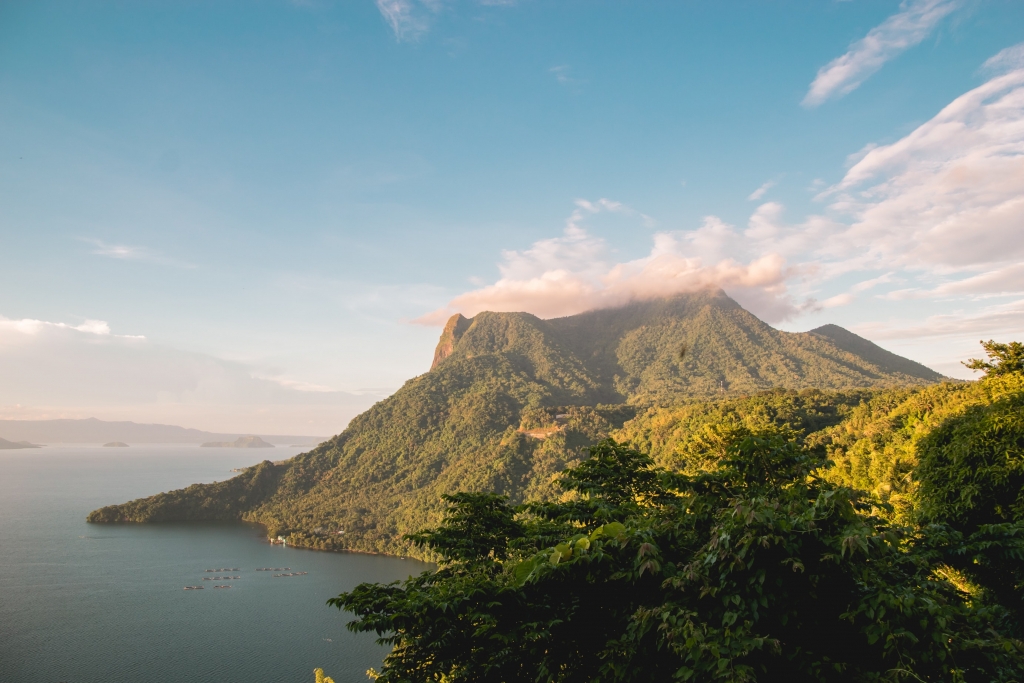 Regardless, Batangas is one of the few provinces with the highest literacy rates in the Philippines. According to Batangas Provincial Information Office, it has a staggering average rate of 96.5 percent as of this writing. Male residents are at 97.1 percent, whereas female residents are at 95.9 percent, which, when combined, comes to an average of 96.5. Nonetheless, there are more amusing facts about the province of Batangas, and you are about to unfold them as you read more about this blog.
Where Does the Name "Batangas" Come From?
Every province's name in the Philippines somehow has a story behind it. It is not indifferent when it comes to the Batangas province. Why? The word "Batangas" was not its original name even before the Spanish conquistadors came into the picture. After Datu Belensusa, the highest official during the pre-colonial times inherited the land, and the province has its first recorded name of "Kuomintang." Hence, after all the tragedies that had happened, the name "Batangas" comes from the local word "Batangas," which basically means a raft. It is an improvised bamboo that allows locals to fish near or around Taal Lake. Overall, the province gets its name from a material that helps the locals in their everyday lives.
Batangas in the Time of Spanish Colonization
Initially, the province of Batangas came into the sight of Spaniard officials when two Spanish generals, namely Martin de Goiti and Juan de Salcedo, found their way to the coast of Batangas before reaching Manila (which was the country's center of trade at that time). The two government officials saw that locals were settling around Taal Volcano and Pansipit River. They decided to officially establish the place in 1572.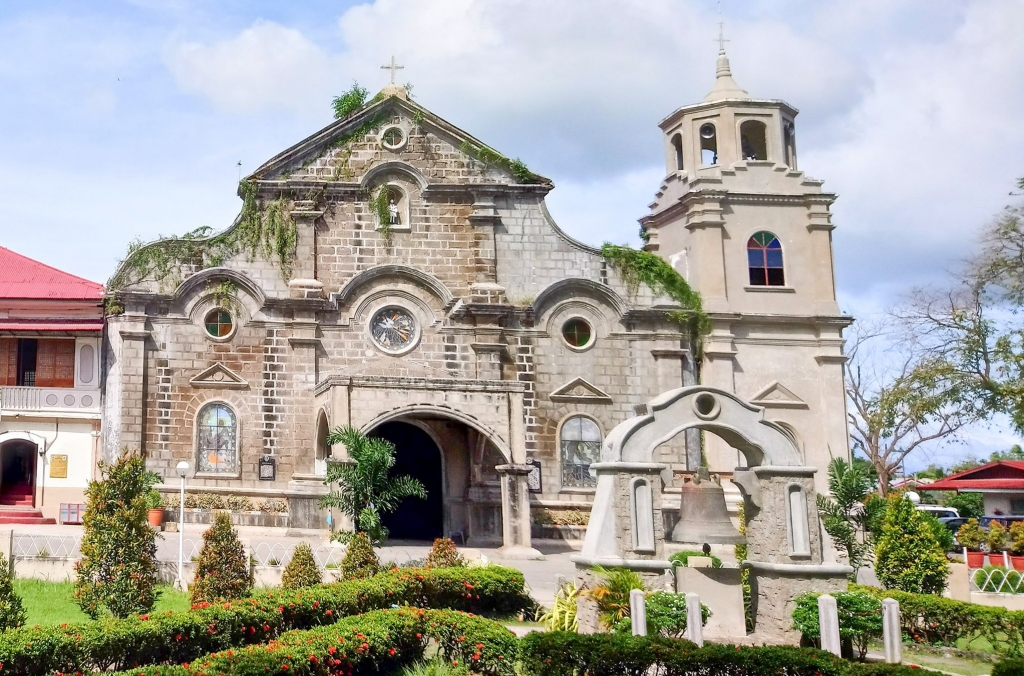 The city earned the name 'Bonbon' since it is also the local name of the majestic Taal volcano. In the year 1578, the place is formally benefited by Spain as the 'Bonbon Province .'However, after three years, the Spaniards obliterated the area. They switched to creating a new province, Balayan, which composes the present-day provinces of Mindoro, Marinduque, Camarines, Laguna, and Batangas.
Batangas When the Americans Take Over
When the Spaniards left the Philippines and let the American forces take over, there was no 100 percent guarantee that the country would be totally free. In fact, the province of Batangas is under the careful observation of American soldiers. Thus, nothing can stop the nationalistic heart of Filipinos and their eagerness to fight for independence. They chose Batangas province as one of those revolutionary places where they would launch their propaganda.
Batangas Throughout the Japanese Occupation
Batangas City also suffered during World War II when the Japanese forces started bombing Pearl Harbor on December 7, 1941. The unending bombings left the Batangas Airport with no hints of once existence. According to the official website of Batangas Provincial Information Office, the province serves as a battlefield for the neck-to-neck fight between Japanese A6M Zero Fighter Planes and the Philippine Army Air Corps at an excessive height of 12,00 feet.
Summary of Batangas' Founding History via Timeline
Evidence shows that the province of Batangas had a way of thriving in its own way before the Spaniards took over the country. There are records of locals settling around the vicinity of "Bonbon" or Taal Lake. They are seen to be the first settlers in the province. However, neither Taal City nor Batangas City is the first capital component city of Batangas. It was actually Balayan on which the province first focused and flourished. It served as the city's capital for over 135 years, set between the years 1597 to 1732.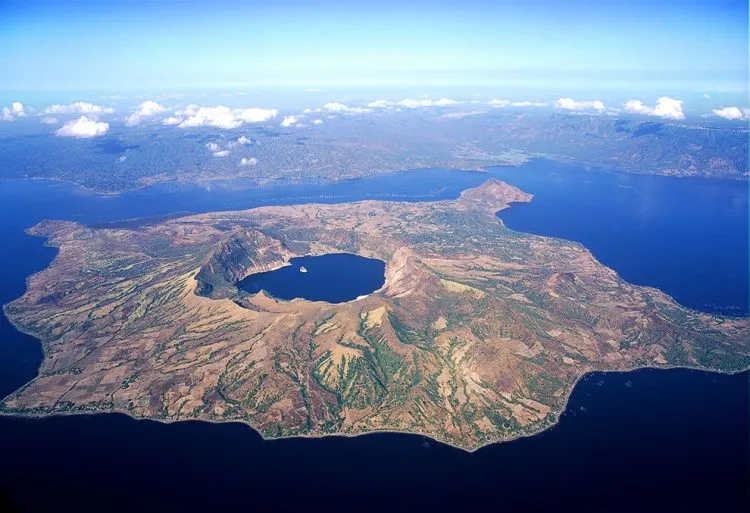 Later on, the city's capital moved to Taal City. During this time, the city continuously progresses and develops and serves as a benefiting city to its nearby towns. Hence, the best days ended when the Taal volcano erupted in 1754. It caused massive destruction to the nearby village, which resulted in locals forcibly leaving the city. Since the harmful damage lasted longer than the locals could manage, the city's capital moved from Taal City to Batangas City. It officially became the province's principal capital in 1889 up until this day.
Introducing Sublian sa Batangas
Now that you know everything about Batangas and its founding history, it is now time to learn more about its grand and vibrant festivity – The Sublian Festival! In this section, you will understand the purpose of this festival and why it is significant for the people residing in Batangas. It is also essential for you to know about it as it can help you appreciate the province of Batangas even more. Should you plan to purchase a house and lot for sale in Batangas, you'll feel grateful knowing that you can participate in it every year!
What is the Sublian Festival?
The Sublian Festival is a sizable celebration that revives a religious ceremonial dance called "Subli." It is a ritual dance composed of at least two to eight couples who will honor the discovery of the Holy Cross in the small town of Alitagtag during the Spanish colonization. Participating males boast traditional yet fashionable costumes coupled with a bamboo stick. It is their main props in dancing as they are about to leap and hit the ground throughout the performance. On the flip side, women wear a scarf called "alampay" and a short round hat. It is a material essential for their quick wrist and finger movements.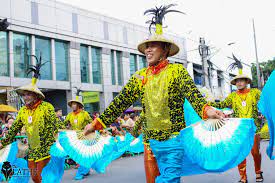 When does Sublian Festival Occur?
The month of July is the perfect time for you to visit Batangas City. Why? It is because a colorful celebration of the Sublian Festival officially starts every month of July. It lasts for almost two weeks and culminates around July 23. The lively celebration consistently ends on July 23, as it is also the date of the city's founding anniversary.
What composes the Sublian Festival?
The Sublime Festival may sound too simple for some, but it is actually made up of patterned ceremonies. It composes of lengthy religious prayers, cultural songs, and indigenous dances. There is a procession, of course, that showcases talented street dancers and singers. They are accompanied by instruments such as drums and lyre. Chanting is observable, too! Other vibrant festivities involve poetry performances, folk dances competition, and native Filipino games. The procession will formally culminate with the Holy Child and the Holy Cross returning to the city's main church.
What to keep an eye on Sublian Festival?
One of the main points you should keep an eye on at the Sublime Festival (regardless of whether you are a local or a tourist) is its "Sublian sa Kalye." It is the festival's procession or dancing in the streets wherein thousands tend to participate. Another thing you should keep an eye on after the festival is the "Lupakan" event that usually happens outside the City Hall Complex. At this moment, locals will share "Nilupak" with others. It is a palatable snack made of sweet potatoes and bananas that you shouldn't miss while in Batangas. There are also "Awitan and Sayawan" or "Singing and Dancing" that takes place in the People's Quadrangle.
Why is Sublian Festival Important?
Not only does the festival add a splash of colors to the local's life, but it is also an essential celebration to commemorate the Batangas' cityhood. It aims to promote traditional dances and songs while incorporating a new twist on Filipino culture. The primary purpose of this festival is to revive the unique practices of dancing "sublime" and to pay homage to the town's patron saint. All in all, the celebration further proves every Filipino's love, faith, and dedication. It is a mere representation of how Filipinos valued Catholicism and cultural traditions.
Live a Well-Rounded Life in Camella Homes
Are you looking for a house and lot for sale in Batangas? Choose Camella Homes is located in six major component cities: Batangas City, Lipa City, Malvar City, Taal City, San Juan City, and Sto. Tomas City. Each of these cities can offer you an upscale living exclusive to your family's comfort. When you reside in any of its branches in the province of Batangas, you will indeed have a life closer to your primary needs and leisure spots. It even consists of extraordinary resort-themed amenities you can maximize with your kids and friends. If you're wondering what cities in Batangas that has a friendly community on it, here are some of them:
Camella Azienda Batangas
A Spanish-inspired subdivision is readily available for you and your family once you look for elegantly built houses in Batangas City. The Camella Azienda, one of the house development projects of Camella, is the 3rd master-planned community they've pridefully developed. It is a sanctuary located at the center of the city without compromising the tranquillity of a peaceful life. Although it is at the city's heart, it can provide you with a gratifying escape from the typical noise and chaos of city life.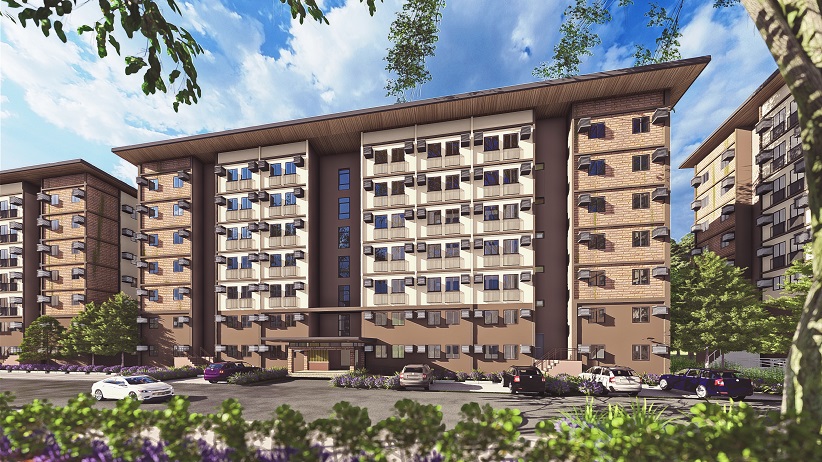 Camella Lipa
Everything is within your reach when you purchase a house and lot for sale in Lipa City. There is no ideal or perfect time to move into the first-class city of Batangas except when you're financially stable to afford a house and lot unit. However, you don't have to wait for a long time because Camella Lipa offers you an affordable home within a Mediterranean-inspired community
Located in Brgy. Tibig, Lipa City, Batangas have always been strategically near homebuyers' primary needs. Within its proximity lies commercial malls, places of worship, educational institutions, and top tourist attractions. With an estimated 3-minute drive, homeowners can reach Robinsons Lipa, De La Salle Lipa, and Mary Mediatrix Hospital Center. Your distinct house preferences are also covered by Camella, as it offers interested home buyers a wide selection of house models. 
Camella Sto. Tomas
In Sto. Tomas, Batangas, you'll find a Camella project with houses that feel like a simple staycation instead. Should you decide to own a second home in Batangas, Camella Sto. Tomas can give you less than an hour's drive from major tourist spots. It could even help you to tick off your bucket list. Moreover, settling with Camella is investing in a home that lasts a lifetime.
It is a valuable investment that you can pass on to your kids and grandkids—the Camella Sto. Tomas is along the Maharlika Highway, but it is a place where you can outrun urban noise and pollution. Come home to Camella Sto. Tomas, if you're planning to start your own family, permanently retire, or just want to escape from the hustle and bustle. 
Camella Taal
You can find more than just a home when you invest in Camella Taal. It brings you and your family into the richly historic town of Taal. It will allow you to get closer to the beautifully made Spanish architecture. If you invest in a house and lot for sale at Camella Taal, you can have your own Spanish-inspired houses, a trademark of every Batanguenos home. The total land area of 20 hectares can give you a comfortable and secure living. Your future home address is in Barangay Buli, Taal City, Batangas. Rest assured that Camella can make home ownership a truly rewarding experience.
Visit Camella's official Facebook. Twitter and Instagram account for more events and updates. Thus, if you're interested in house models and payment options, visit Camella's official website, and send a friendly message to its property specialists.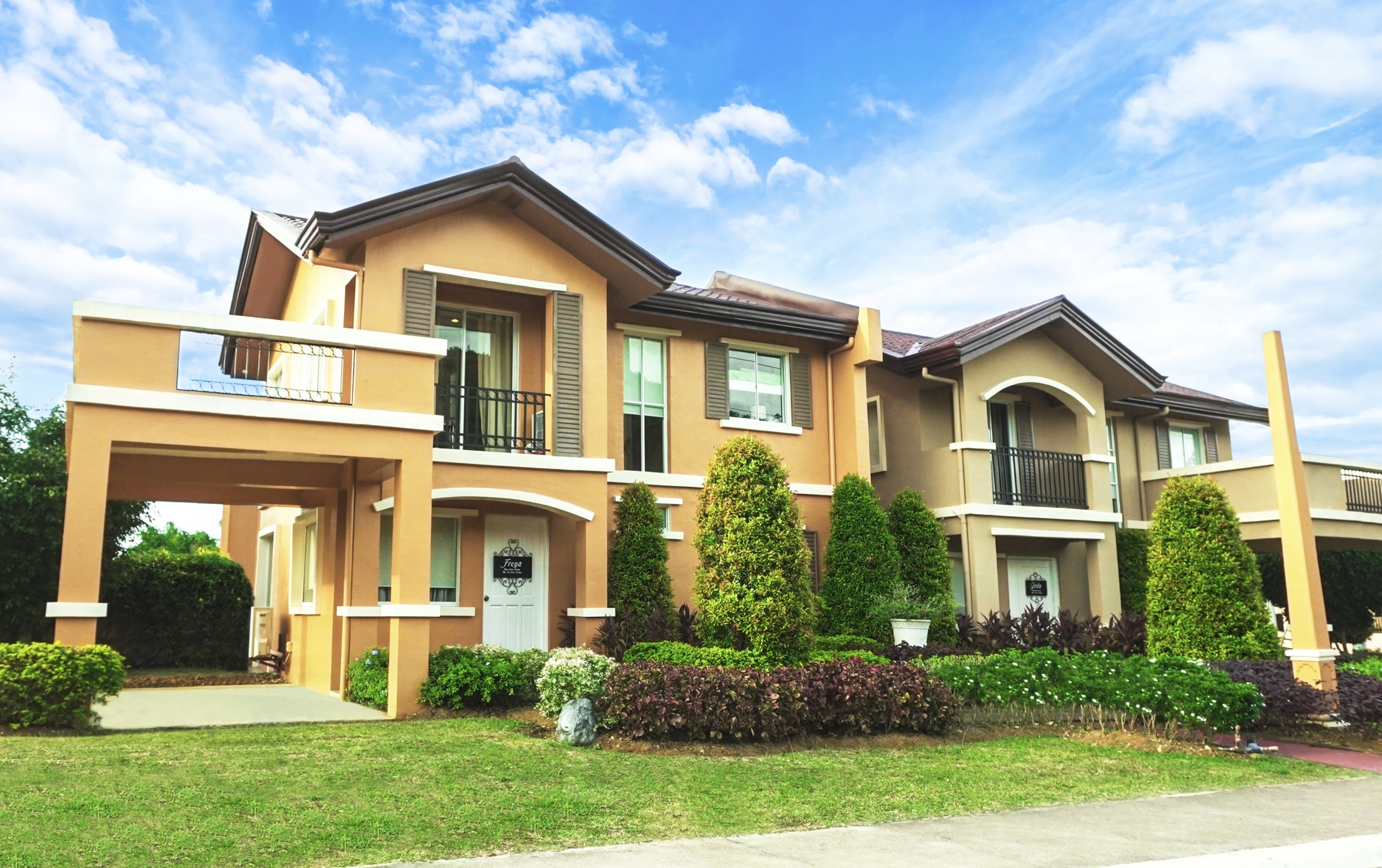 Get Your Next Property Investment in the Philippines
Check out Camella's catalog of house and lot in the Philippines!