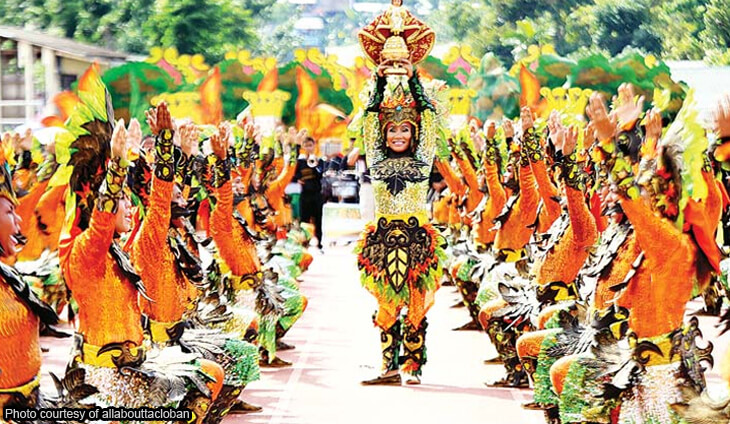 Get ready to add some vibrant colors and cultural diversity to your family's post-summer plans!
The Pintados-Kasadyaan Festival in Tacloban City is just around the corner, offering an exciting celebration of Tacloban's rich cultural heritage.
With a variety of religious and cultural events, colorful parades, street dancing competitions, and amazing local delicacies, this festival has something for everyone.
In this ultimate guide to celebrating the Pintados-Kasadyaan Festival in Leyte with kids, we'll explore fun activities and things to do that will create beautiful memories for you and your family. So grab your pintados festival costume and get ready for an unforgettable experience!
History of Pintados Festival in Tacloban City
The Pintados Festival and the Kasadyaan Festival are actually two different but interlinked popular festivals in Tacloban City. "Kasadyaan" actually means happiness in the local dialect while "Pintados" refers to the pre-Spanish time native brave warriors. The merging of the two festivals connotes the happiness of the natives as their painted warriors come home from their victories from war.
A lot of natives from the Philippines and in particular in the Visayas region, were adorned with tattoos as a pre Spanish tradition. In fact, it was the Spaniards who called the natives Pintados or "painted ones" because of their heavily tattooed bodies, when they first reached the shores of the Visayas region.
Some of the accounts can be found in the writings of Ignacio Francisco Alcina, a Spanish historian and a Jesuit missionary who came to the Philippines with other Spanish missionaries. He served as parish priest in the islands of Visayas for about 37 years. Ignacio Francisco Alcina is said to be loved by the natives whom he used to call "my beloved Bisayans."
The Tacloban City's famous festivals are religious cultural activities celebration based on the body-painting traditions of the ancient tattooed "pintados" warriors. In 1986, the people of Tacloban formed the Pintados Foundation, Inc. and appointed it as the organizer of this unique festival in honor of the holy child Señor Sto. Niño.
The Leyte Kasadyaan Festival
Meanwhile, the Leyte Kasadyaan Festival is a showcase of the rich culture and colorful history of the Province of Leyte. It was first organized and started by former Leyte Governor Remedios Loreto-Petilla, with the first celebration held on May 12, 1996. Related to the Kasadyaan Festival is the Sangyaw Festival.
Another religious, socio-social occasion held each 29 th of June in Tacloban City. Sangyaw means "to proclaim news" in the local vernacular.
What to expect during the Celebration of the Leyte Pintados Kasadyaan Festival
The Pintados Kasadyaan Festival is one of the most vibrant and colorful celebrations in the Philippines. It celebrates the country's rich cultural heritage through a series of religious and cultural events.
This festival is a perfect opportunity for families to bond while learning about the local culture.
Organized by the Pintados Foundation, the Pintados Festival schedule of activities include a grand colorful parades, street dancing competition, music festivals, musical performances and indigenous music, beauty pageant, local folklore, and body painting.
This festival offers an amazing array of activities and such dazzling colors that will surely keep both kids and adults entertained.
Children can watch festive dancers dressed in colorful costumes while parents can enjoy traditional music played by indigenous musicians.
Aside from these festivities, families can also explore some of Tacloban City's amazing landmarks and witness body painting workshops, food stalls selling Filipino delicacies, dances or attend beauty pageants.
Overall, the Pintados Kasadyaan Festival is not just a celebration but a Filipino festival – a religious event and a cultural showcase — all in its own unique flavor.
How to make the most out of the Leyte Pintados-Kasadyaan Festival
If you're planning to attend the festival with your little ones, here are some tips on how to make the most out of it.
Make sure to dress appropriately. The festival involves a lot of walking and outdoor activities so comfortable clothes and shoes are a must. Don't forget hats or caps, especially during hot weather.

Plan by checking out the Pintados Kasadyaan festival schedule first. Some events may be too crowded or loud for young children so choose which ones suit their interests best. Make sure to arrive early at each venue as well because parking spaces tend to fill up quickly.

Don't forget the food! The festival offers an amazing array of local delicacies that will surely delight both parents and kids alike. Food stalls line up along the streets offering many local delicacies like Binagol, Moron, Suman-Latik, Budbud and Roscas.
Fun Activities for Kids During the Festival
Unleash your creativity through face painting and body art workshops
Take part in the face painting and body art workshops, where you can get inspired by the traditional designs of the festival costumes.
The workshops are perfect for families with kids who want to add a personal touch to their festival experience. You'll have access to professional artists who will guide you through every step of creating stunning face paint or body art designs.
You don't have to be an artist to enjoy these workshops. They cater to all skill levels and ages, so everyone can join in on the fun. Plus, it's a unique way for your family to bond while exploring Filipino culture.
Whether you want a simple design or something more intricate, there's no limit to how creative you can get. Use this opportunity as a chance for self-expression and let your imagination run wild!
Exploring Must-Try Delicacies of Tacloban at the Festival
As parents, it's always exciting to introduce our children to new experiences, especially when it comes to discovering different flavors and cuisines.
For your little ones, indulge in the enchanting Binagol, a traditional rice cake infused with sticky rice, coconut milk, and taro. Its magical taste and texture are sure to fascinate them.
With its whimsical name, the Moron is a sugary rice cake made of glutinous rice, coconut milk, and sugar that is guaranteed to bring smiles to everyone's faces.
And for a playful twist, bite into the delightful Budbud! These small ball-shaped rice cakes made with glutinous rice and coconut milk are cooked to perfection in bubbling water.
Watch the Parade and the Street Dance Competition
One of the most anticipated events during the Pintados-Kasadyaan Festival is the grand parade and street dance competition. This is a vibrant and colorful celebration where participants showcase their cultural heritage through colorful costumes, folk dances, and indigenous music.
As you watch the Pintados-Kasadyaan Festival Street Parade, where folk dances presented, you will be amazed by how each municipality presents its unique flavor in terms of cultural activities.
You'll see streets decorated, festive dancers paint themselves in luminous blue or neon green representing different folk religions as well as heavily tattooed men portraying the ancient bravest warriors worshiping spirits.
The Pintados-Kasadyaan Festival Cultural Competition is also one of the highlights of this festival. As you witness these bravest warriors perform traditional dances depicted in pre-Spanish history, you will feel like traveling back to our country's ancestors' time!
Explore the Amazing Cultural and Historical Landmarks in the Region
The Pintados-Kasadyaan Festival is not just about street dancing and parades, it also offers its own local folklore and a great opportunity to explore the region's rich cultural and historical landmarks.
Tacloban City, where the Pintados-Kasadyaan festival is celebrated annually, boasts numerous attractions that are sure to captivate both adults and kids alike.
Leyte Landing Memorial
One such attraction worth visiting is the Leyte Landing Memorial. This monument commemorates General Douglas MacArthur's landing in the Philippines during World War II, which marked a significant milestone in Philippine history.
Sto. Niño Church
If you're interested in religious and cultural heritage, make sure to stop by the Sto. Niño Church as well. It was built back in 1834 by Spanish colonizers with its stunning architecture still standing today for visitors to appreciate.
Guinaniban Island Nature Park
For those who enjoy nature walks or hiking adventures, head over to Guinaniban Island Nature Park where you can explore lush forests while enjoying breathtaking views of nearby islands dotted along miles of white sandy beaches.
Taking Residence in Leyte
Whether you're interested in history, culture, or nature, or simply want a secure and peaceful place to call home, Camella Palo can provide the perfect solution.
Camella Palo itself is a six-hectare gated community that offers a range of amenities. The community provides an ideal environment for families to unwind and spend quality time together after exploring the region's famous landmarks.
Conclusion
Whether you're interested in learning about the ancient bravest warriors or worshiping earth spirits, or simply joining festivals, the Pintados Kasadyaan Festival has something special for everyone. So why not plan a visit to Tacloban City during the next Pintados-Kasadyaan Festival?
With its vibrant colors, festive dancers, and an amazing array of Filipino culture on display – it's sure to create beautiful memories that will last a lifetime!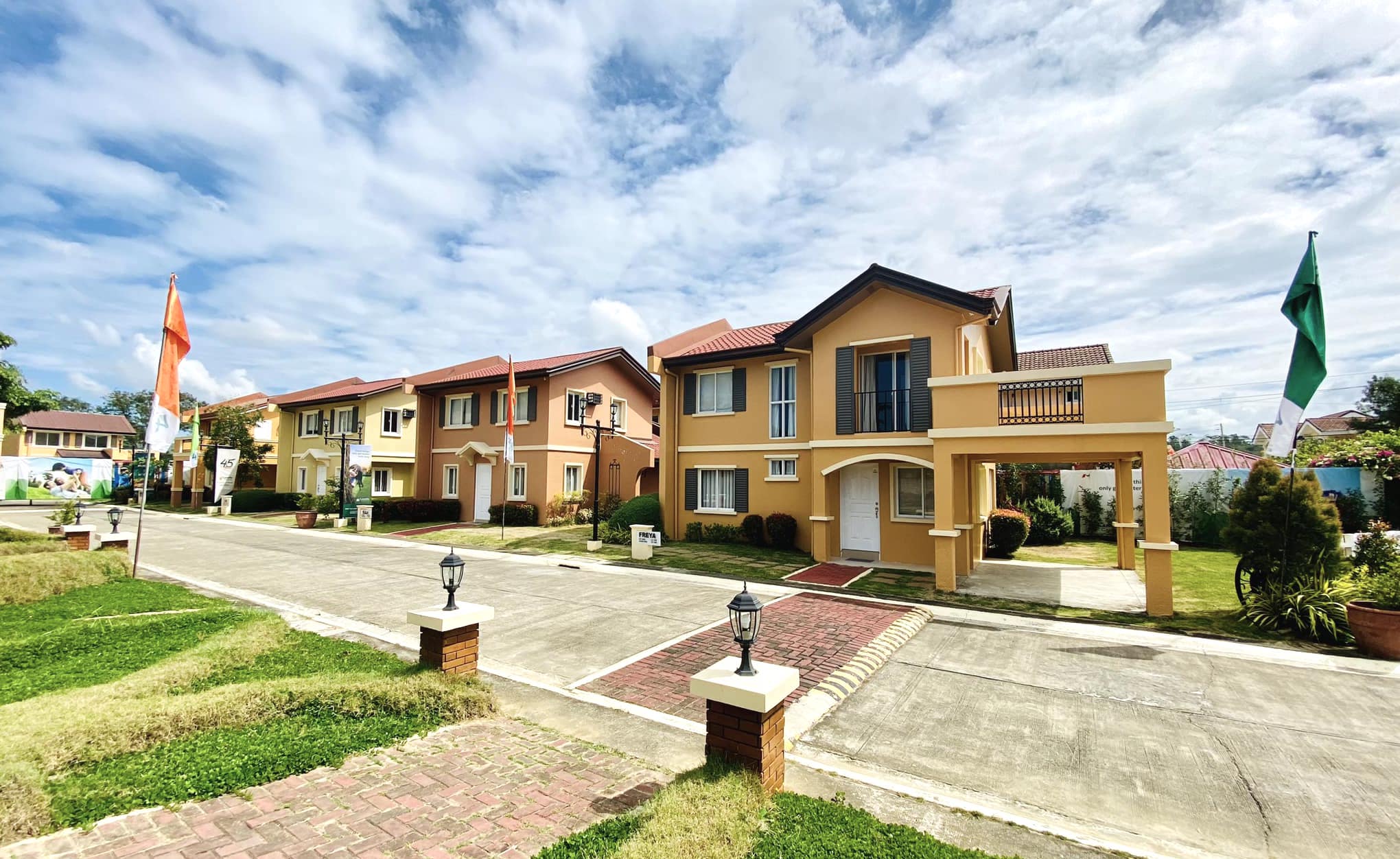 Check out our House and Lot for Sale Properties
Discover our house and lot for sale properties in the Philippines