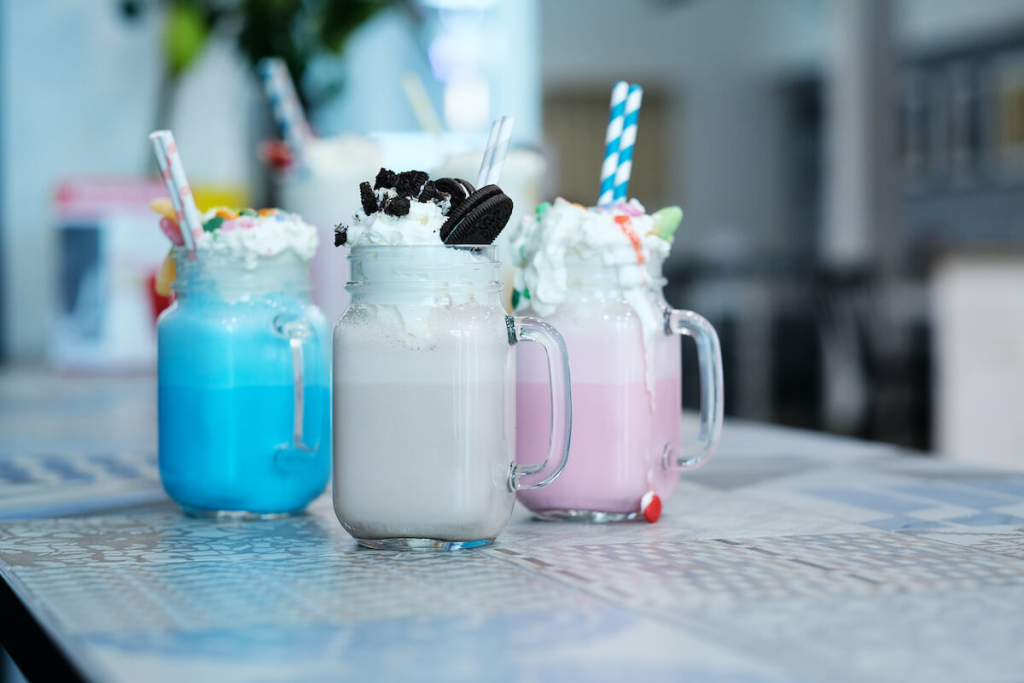 Because of the heat, most people go outside and chill in a mall or café with refreshing summer drinks. It can be a fun bonding time for you and your family, but it is an expensive solution if you do it more than once a week. So some try to invest in a good cooling system at home.
The problem is, it can get boring at home.
To spice things up, you can make these easy summer treats and summer drinks for your family to enjoy.
What better way to beat the summer heat than by enjoying these refreshing summer coolers with your family?
Best Summer Coolers
We mostly try to cool down by having refreshing drinks. Instead of buying a ready-made drink, let us check these super easy summer drink recipes you can make at home.
Iced Coffee
With summer comes the increase in temperature. To make the heat bearable, most of the time, we buy refreshing summer drinks; most people's go-to drink, especially students and employees, is iced coffee because not only does it cool you off, but it also gives you the energy to push through the day.
Since the Dalgona coffee trend in 2020, iced coffee has been a popular drink nowadays. It's a type of cold beverage that people would still choose to drink even when temperatures fall.
A lot of coffee recipes were created as well, over the years.
Here are some iced coffee recipes you can try at home.
Iced Coconut Coffee
For people who like lattes, coconut coffee, also known as coconut milk latte, is something that you should try. This is also an ideal drink for those who want to drink their coffee with milk but are lactose-intolerant. Coconut milk is a budget-friendly substitute for oat and nut milk.
Here's what you need: iced cubes, ground or instant coffee, hot water, sugar syrup (to taste), and coconut cream or coconut milk.
You can do this in two steps. First, prepare your coffee (instant or brewed) and then add the coconut cream and sugar syrup (to taste). You now have a cafe latte with a subtle twist.
Coffee Jelly Sago recipe
For those who like the coffee jelly dessert, try making this coffee jelly sago drink – a coffee jelly drink with a Filipino twist. All you need are the following:
1/4 cup of small sago

1 cup of water

2 teaspoons of instant coffee

3 tablespoons of sugar

1 tablespoon of unflavored gulaman powder

2 1/2 cups of water

250-ml pack of all-purpose cream (chilled)

1/2 cup of sweetened condensed milk (or to taste)

1 teaspoon of instant coffee
To prepare, first do the sago. Soak the sago in water for 30 minutes. After, place it on the stove and put it on medium heat. Bring it to a simmer then stir. Do this until the sago turns translucent. Set it aside to let it cool.
For the coffee jelly, mix coffee, sugar, and gulaman powder. Stir until the gulaman powder completely dissolves. Like the sago, put it on medium heat until it simmers. You should stir it constantly. When it boils, turn off the stove and pour it over a rectangular baking dish.
Set aside to cool. After, slice it into cubes then place it in the refrigerator to cool.
After preparing both, mix chilled all-purpose cream, instant coffee, and condensed milk in a pitcher. Then, put in the sago and coffee jelly.
Grab your glasses and enjoy this unique drink with a Filipino touch.
Delicious Fruit Drinks in Season
Some fruits are best bought during summer, like mango, watermelon, melon, and pineapple. And the Philippines is blessed with awesome fruit choices best for summer drink recipes. They only require simple and few ingredients.
Let's take advantage of some of these fresh fruits and make these refreshing summer drinks and beverages.
Mango Shake
Summer is the season of mangoes. Mango is the Philippines' national fruit. It is a favorite of most Filipinos, especially children, because of its sweet flavorful taste.
To make your mango experience more interesting, one way to enjoy it is by making mango puree into a shake.
Here are some ways to make your mango shake special.
Mango graham shake
A popular mango dessert is the mango graham cake. It is a delicious creamy delight with a mango surprise. What we will be doing is turning the mango graham dessert into one of the best summer coolers — something delicious you can drink.
Here's what you have to do. Cut the mango into cubes and put it in the blender with one cup of milk, ¼ cup of sugar, and ice. Blend until smooth.
Then, in a cup, put a spoonful of crushed graham and crushed ice. Pour half a cup of mango shake and add another layer of crushed graham.
Pour the mango shake until the glass is full. Add the last layer of graham on top of the shake with a few mango cubes as toppings.
Mango smores shake
For chocolate lovers, you might want to try this mango shake variation: the mango smores shake. Its preparation is similar to the mango graham shake recipe. An additional step you have to do is add chocolate syrup on each graham layer, and instead of mango cubes, you put marshmallows as toppings.
This is a perfect summer drink for people with a sweet tooth. To dilute it a bit, add crushed ice.
Melon Yogurt Smoothie Recipe
The melon, or cantaloupe, is one of the fruits best eaten during summer. If you are looking for a sweet but healthy summer drink, you should try making this melon yogurt smoothie recipe. To make this, you will need the following:
4 cups or 1 medium Melon "cantaloupe" (seeded and sliced)

6 tablespoons of plain yogurt

2 to 3 tablespoons of caster sugar or honey (or to taste)

4 ice cubes
Combine all ingredients in the blender and start blending. Put it at high speed but do pauses in between for the ingredients to mix properly. Do this until the mixture is smooth and creamy.
The finished product is good for two servings. Pour in serving glass and enjoy!
Citrus drinks
Citrus drinks are considered to be some of the most refreshing drinks to make this summer because not only do they help cool you down, they also help you stay hydrated. Some examples of these are lemon juice or lemonade, orange juice, and lime juice.
They're super easy to prepare. All you have to do is squeeze the fruits' juice to extract its flavors then add water and sugar (to taste), or better, honey. You can add mint leaves as garnish or for extra flavor.
These are just some of the best summer drinks you can drink and serve to keep cool during this summer weather.
Summer Treat Goodness to beat the Summer Heat
Aside from drinks, we can also cool off by preparing these easy summer treats.
Milo Shaved Ice
Drinking milo is part of our childhood as Filipinos. It is the favorite chocolate drink of most. But there are other ways of enjoying it than just drinking it. Let's all try this Milo-flavored shaved ice. What you need are: two cups of Milo, ½ cup of cocoa powder, hot water, ¾ cup of condensed milk, and shaved ice.
Start by mixing the dry ingredients, Milo, and cocoa powder. Once mixed, add small amounts of hot water while stirring until you reach a thick texture and add condensed milk for flavor.
Then, prepare the shaved ice, fill your cup with it, and add the thick milo mixture on top. After, add marshmallows, chocolate chips, sprinkles, or any topping you want.
It's a guarantee that your kids will love this.
Leveled up ice candy
We've all known ice candy, a cheap summer treat, since we were kids. Now, there's been several variations you can try to make at home.
Mango graham ice candy
This variation of ice candy is similar to the mango graham shake. Here's what you'll need for this recipe.
Ingredients:
Graham

Mango

Fresh milk

2 cups of water

¼ cup cornstarch + ¼ cup water (slurry)

All-purpose cream

One can of condensed milk
Crush the graham crackers, add a spoonful of crushed graham into the plastic tube bag, and set aside. Cut your mangoes into cubes and set aside.
In a pot, put 2 cups of water, place it on the stove, and put it on low heat. Put one cup of fresh milk or evaporated milk (your preference) then stir. Prepare a slurry, mix ¼ cup of cornstarch with ¼ cup of water. Slowly put it in the pot while mixing then leave to boil.
After, set it aside and let it cool. Add the mango cubes to the mixture.
Get the plastic tube bags and put the mixture in them, tie the knot, and place it in the refrigerator until it hardens.
Magnum-inspired ice candy
The Magnum ice cream is a tasty yet pricey treat. To experience the idea of eating chocolate-covered ice cream, people created this Magnum-inspired ice candy. The only ingredients you'll need are a chocolate bar, a plastic tube bag, one can of condensed milk, and one can of evaporated milk.
Here's how to make it.
Buy any chocolate bar you want, put one piece of chocolate on each plastic bag then place the plastic tube bags on hot water for it to melt. While waiting, mix one can of condensed milk with one can of evaporated milk in a bowl.
Once the chocolate is ready, try spreading the chocolate from the bottom to half of the plastic. Pour the mixture into the bag, tie it, and then wait for it to freeze.
These ice candy treats are complete flavor bombs. Let out your inner child and enjoy these refreshing summer treats.
Want to make summer coolers but lack some ingredients? AllDay Supermarket is here for you. They offer the best quality products in an aesthetically organized store, making your shopping experience much more enjoyable.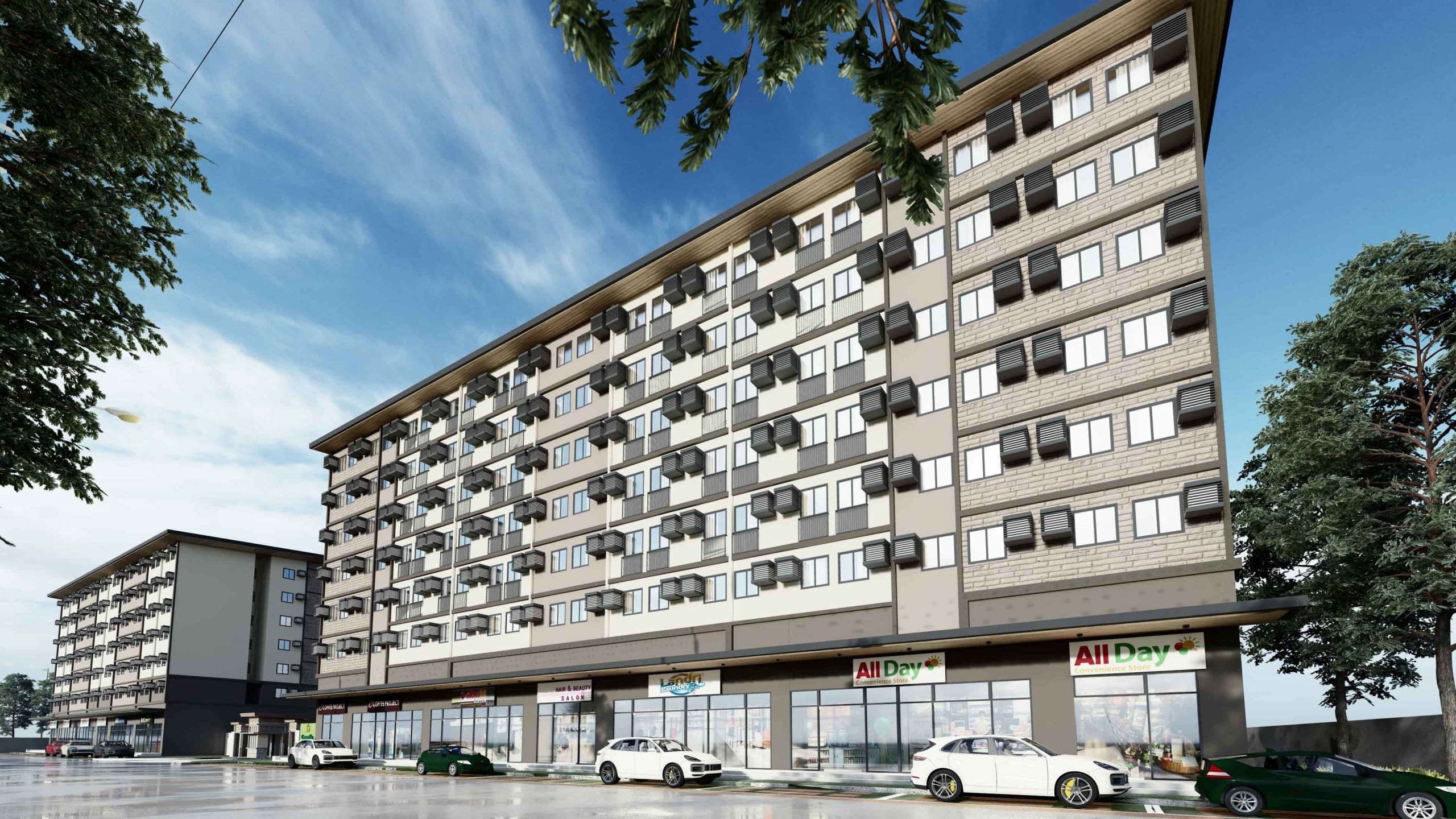 Check out our Condo for Sale Properties
Discover our condo for sale properties in the Philippines