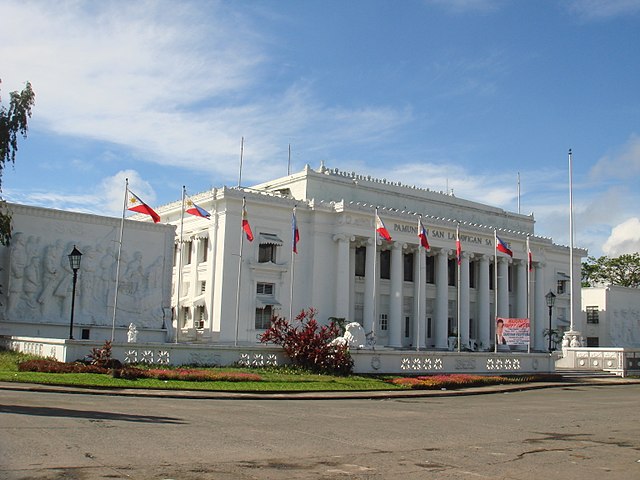 Palo, Leyte is a third-class municipality just a 20-minute drive from Tacloban City, Leyte's capital. This municipality has the balance of a subtle province living with opportunities almost equivalent to big cities. Palo is surrounded by nature and developmental infrastructure.
All the city's access is limited only to the big capital city for the longest. However ideal, the buzz and chaos of the capital could be a nightmare. Thus, finding the best location is an integral step. Often overlooked because of the need for mainstream attention, several cities and municipalities like Palo could be ideal destinations to start, explore, invest, and settle down.
Considering the tangible access points to society, Camella Leyte, a subsidiary of Vista Land, is a perfect location for your real estate investment. It is in a prime location surrounded by schools and near government offices. It is also near a national park, hospitals, malls, and significant historical edifices like the Palo Cathedral. The roving guards within the community are maintaining safety. Imagine the convenience it can offer you and your family. 
Access to Education
Camella Palo, geographically, is now in a university belt. We have the St. Scholastica College, located just in front of the community, a top college for medical courses in the region. The St. Paul's College of Professional Studies is in the rear, a consistently top-performing school in accounting and business studies.
On the other hand, a 7-minute drive will bring you to Bethel International School and a 5-minute drive to Philippine Science High School. Thus, a toddler to college has a quality education nearby-ready.
Camella ensures that each project is near educational institutions to provide accessible and convenient access to high-quality education. If you are a homeowner with children in any grade or year level, having a home in Camella Leyte is one of the best investments you can have for them. 
Government Offices
Access to government offices is also less stressful. Just a kilometer away from the Camella Leyte subdivision are the offices of the Bureau of Internal Revenue, Department of Science and Technology, Department of Education, Department of Public Works and Highways, National Economic and Development Authority, Land Transportation Office, and National Food Authority. 
Further, a proposal to make the area a center of Government offices is underway; thus, relocating several more government department offices makes accessibility even more favorable. And in addition to that, the new Leyte Provincial Capitol Building is just a 9-minute drive.
Processing government documents and permits is more accessible with Camella Leyte and is the best location for business owners who need constant visits to local government offices. 
Health and Lifestyle
We all consider health as the very priority and take so much concern. Camella Leyte can provide fast access to Government and Private hospitals and clinics. Leyte Provincial Hospital is only 2 km from the subdivision, while ACE medical center is only a 9-minute drive. 
Camella Leyte provides close access to nearby medical institutions, which makes this community a worthy investment for retirees and those with a current medical condition. Furthermore, there are also small clinics for health examinations which are only a 10–15-minute drive. In addition, there is also a gym nearby and a diversion road ideal for jogging and walking.
Food and Leisure
In addition to these establishments, plenty of fast-food restaurants, cafes, local coffee shops, milk tea, snack houses, and small food stalls you can walk to or take a short drive to.
And in your walk, you can also make short stops at the sidewalk vendors for some street foods and fruits. And after all the pressures and stresses at work, Palo's nightlife is also alive.
Camella makes sure that people don't just have the necessary amenities in each residential community. Camella tries to go beyond the bare minimum by having projects near commercial districts of leisure, cuisine, tourist destinations, and entertainment.
Grocery and Shopping
Extending life outside home and work, you can also take a weeknight or weekend break for shopping at Robinsons Mall Marasbaras, just an 11-minute drive from Camella Leyte. In the vicinity, there are various options available for running errands like grocery shopping, as well as enjoyable activities like a romantic date or a friendly gathering. Additionally, the J and F Mall and the Palo Public Market are accessible even on a limited budget. You can also explore numerous thrift shops in the region to find your perfect outfits.
In addition, several establishments are a walk away from the subdivision, like a pet shop, car shops, and gasoline stations. To think it is not the biggest in the area but has all of these to offer makes the place even more ideal- and all these in less than a 20-minute drive.
Investing a Property in Camella Leyte
Even with the existing establishments, the developments continue as more commercial structures are planned to be constructed. And will provide residents and visitors with more business and work opportunities and extra convenience and options.
Today, one of the better directions is through real estate investments; it could be for your future family plans, an extension of your property, or a more business approach- rentals. The options are plenty. And when looking for an ideal home, convenience is one of our top priorities aside from the cost.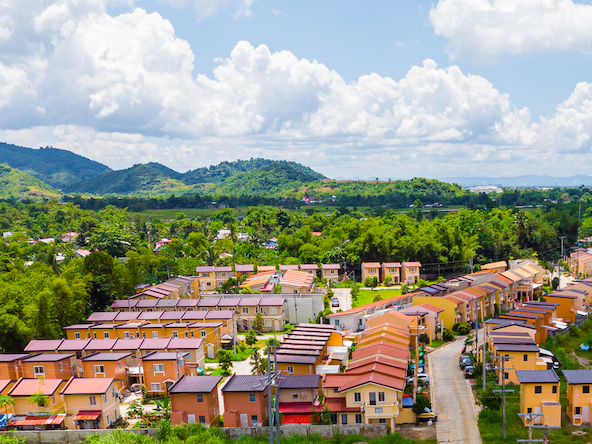 These include factors like the quality of the house, the space, the amenities, and the environment in general. Further, one may also consider the society and the life surrounding, perhaps; accessibility to centers, commercial establishments, and office locations, and the comfort it offers.
In today's modern movements, we are chasing through time, and the more we can accomplish things in a shorter time, the better. As your choice of residence, Camella Leyte and Camella Palo can provide you with this much; quality beautiful houses, an ideal living environment in a friendly community, points, access, and opportunities in several faces– pretty much all your needs. You can also choose from a wide selection of house models offered by Camella. Each house model is well-thought and designed differently with unique interiors.
Camella houses several amenities perfect for every moment. The clubhouse for every family event or occasion, a children's park, and playground for the entertainment of your young ones, a landscaped garden for your strolling sessions, and a basketball court for sporty family members.
Filipinos have displayed resilience and toughness in every aspect of their lives. However, they also yearn for a comfortable and convenient dream home, which is something they rightfully deserve. Camella Palo and Camella Leyte can provide such a place.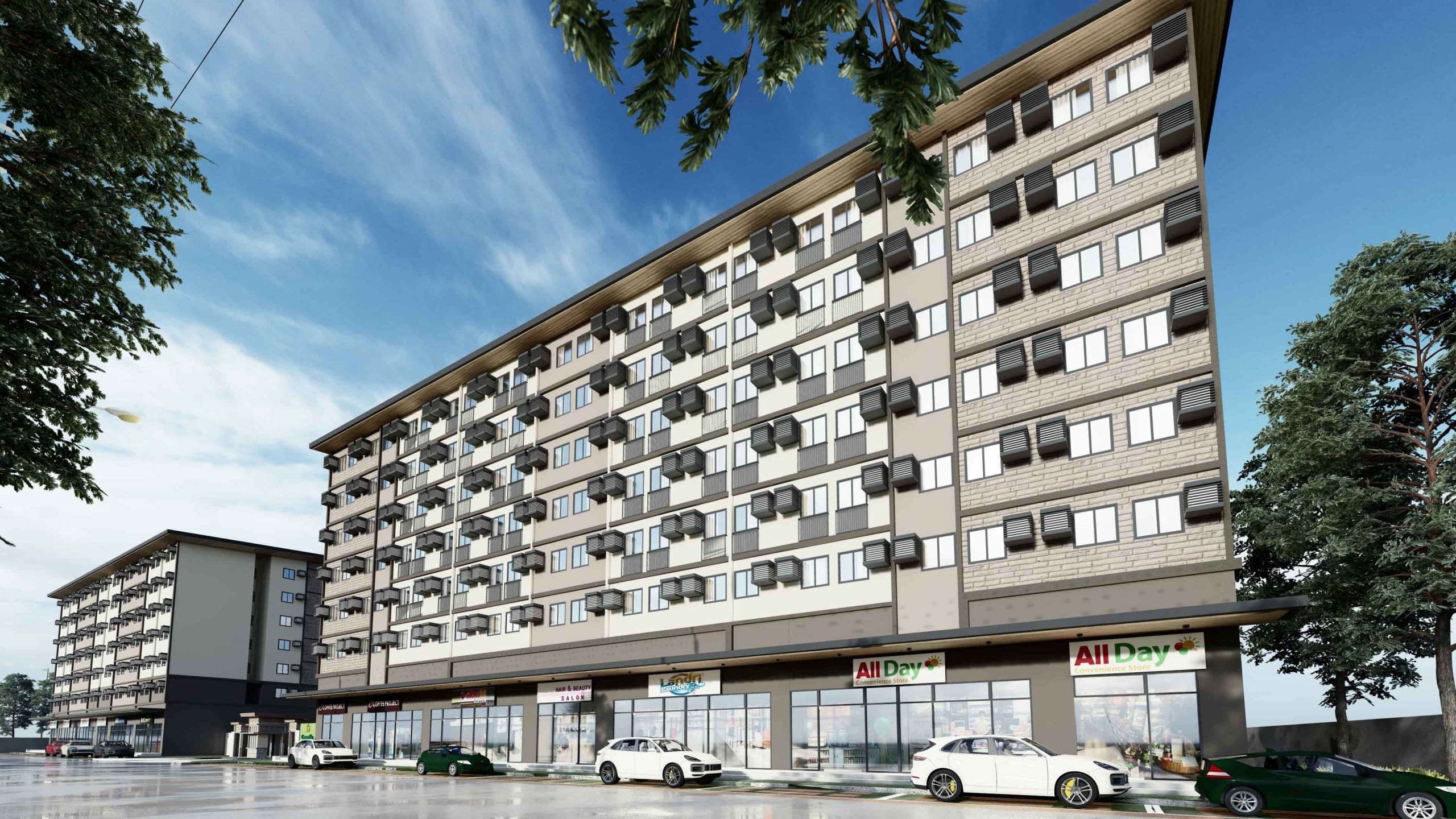 Check out our Condo for Sale Properties
Discover our condo for sale properties in the Philippines