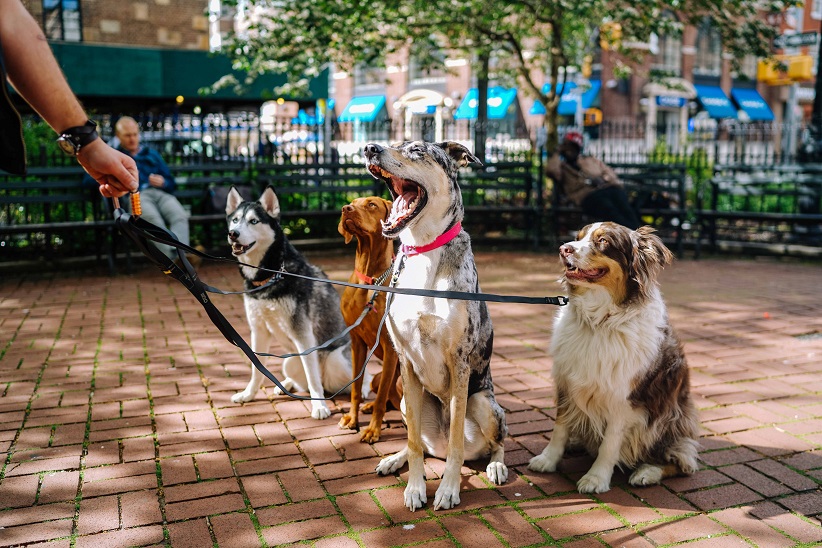 Some people treat their companion dog like their own children. Just like humans, we at Camella think they deserve a program. Because of this, Camella launched a series of pet competitions, vaccinations, and expos in different Camella projects as a part of its 45th-anniversary celebration.
Cat and dog parents from different Camella projects showcased their pet's obedience and cuteness through pet shows among selected Camella projects. Local veterinary groups and pet stores coordinated these events and provided free vaccinations and checkups for pets.
Some Camella projects showed love to the homeowners' beloved pets. But first, here are some of the best friendly dog breeds you shoul have.
Friendly dog breeds
Staffordshire bull terrier
Border Collie
Labrador Retriever
cavalier King Charles Spaniel
Golden Retriever
Camella Gran Europa: Pet Expo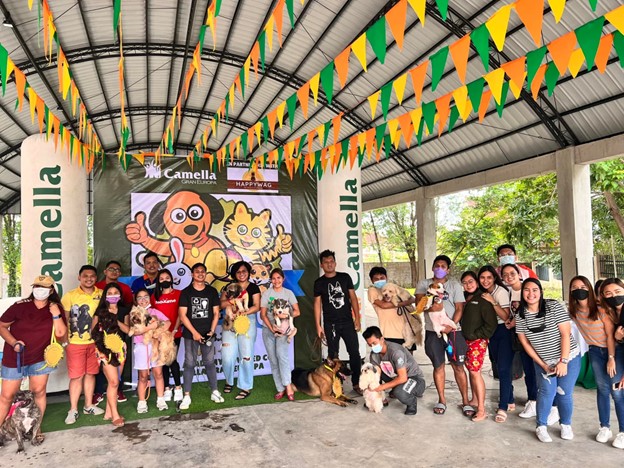 Camella Gran Europa is a master-planned community in Cagayan De Oro City. Gran Europa is a European-like community subdivision as if you are living in an Italian village. Some of the amenities that Camella Gran Europa has are a basketball court and swimming pool.
For Camella's 45th anniversary, Camella Gran Europa had a pet show called "Pet Expo" held at the Georgia Academy Covered Court last August 13. Happywag Pet Supplies and Accessories – Vista Mall Gran Europa branch was a key partner for the event.
Eighteen adorable pets participated in the event while the other dogs got vaccinated. Here are the winners of the pet show:
Best in Talent – Nae Nae (Terrier)
Biggest Pet – King (German Shepherd)
Smallest Pet – Theo (Dachshund)
Best Dress – Chopper (Shih Tzu)
Most Photogenic – Pochi (Shih Tzu)
Most Friendly – Buday (American Bully)
Most Playful – Chico (Jack Russell)
Camella Calamba and Camella Dos Rios Trails: Paws For A Break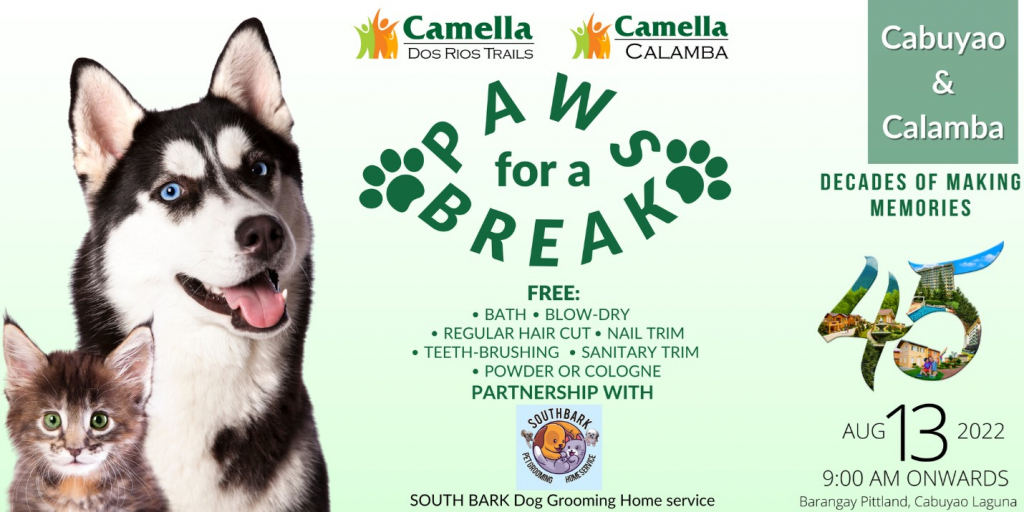 Camella Calamba is a 14-hectare modern-inspired community that provides well-known Camella amenities and a breathtaking view of Mt. Makiling. On the other hand, Camella Dos Rios Trails is a 25-hectare Mediterranean-inspired community in Cabuyao, Laguna, strategically located near commercial establishments.
These two Camella projects in Laguna understand the importance of keeping your furbabies clean and groomed. This is why they joined forces with Southbark Dog Grooming and Home Service and launched Paws For A Break at Camella Dos Rios Trails Pavilion last August 13.
The event offered free bath, blow-dry, haircut, nail trim, teeth-brushing, sanitary trim, and powdering for cats and dogs in both Camella projects.
Camella Nueva Ecija projects: PawSome Day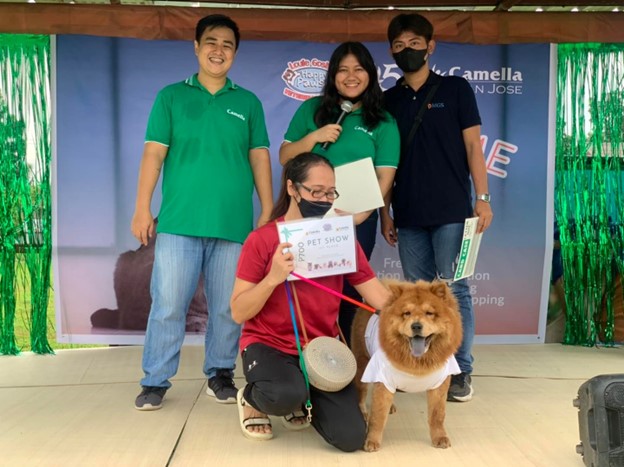 Four Camella projects in Nueva Ecija (Gapan, Nueva Ecija, Santa Rosa, and San Jose) celebrated Camella's 45th year with their "PawSome Day" event last August 13 in partnership with Louie Goshen Vet Clinic, Saint Roche Dog Shampoo, Avli Biocare Inc., and Vetmate Farma corporation.
There were more than a hundred participants in PawSome Day. The event featured free vaccination, grooming, and pet consultation that happened at 9 AM, and a dog show at 11:30 AM. Winners of the dog show received a gift certificate from the Louie Goshen Happy Paws Pet Supplies.
Here are the winners of the dog show:
Champion: Jet (Belgian Malinois)
1st runner up – Pangito (Aspin-Shi Tzu mixed breed)
2nd runner up – Phoebe (Shi Tzu)
Aside from these events, freebies were given by Goshen Vet Clinic and Vetmate Farma. Several booths selling pet products and a photo booth were also around during the event.
Goshen Vet Clinic also encouraged dog owners and pet lovers to adopt a rescue dog from the Animal Kingdom Foundation rescue group. For those interested in giving these fur babies their new home, you can contact 0905 260 0188.
Camella Legazpi: Waggling Tails: Free Vaccination and Dog Competition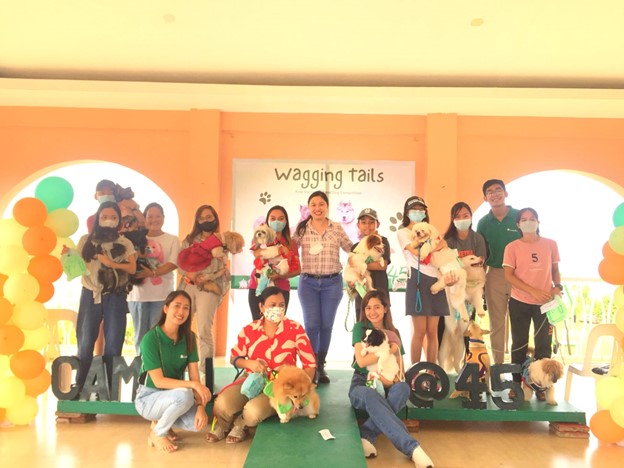 Camella Legazpi is a Caribbean-themed community in Albay that features a view of the Mayon Volcano and several amenities the family can enjoy. Camella Legazpi provides the dream lifestyle in the Bicol region's fastest-growing cities. Just like any Camella project, Camella Legazpi is located near essential establishments.
Last August 12, Camella Legazpi with the Legazpi City Veterinary Office held "Waggling Tails: Free Vaccination and Dog Competition" at Camella Legazpi clubhouse. The event had a free vaccination on 1 pm, and the dog show started on 3 pm. There were also snacks given to pet owners who participated in the dog show.
The participating pets in the dog show wore their best outfits and walked the stage like a runway models.
Here are the winners of Camella Legazpi's dog show:
Early Bird: Maki (Aspin)
Most ARF ARFstanding Dog Award: Lucy (Pomeranian)
PAWshionista Award: Isay (Shi Tzu)
Furry Fella Award: Lucy
PAWtogenic: Isay
Camella Puerto Princesa: Fur-adise Pawty
Camella Puerto Princesa is a resort-themed housing development at the heart of Palawan. Puerto Princesa is known for its white sand beaches and rainforest, and having a house and lot in Camella Puerto Princesa gives you access to these tourist attractions. Camella has received multiple awards as the best resort-themed housing development in 2015 and 2016.
On August 20, Camella Puerto Princess will have their Fur-advise Pawty to showcase the beauty and elegance of the pets in Camella Puerto Princesa. This event will happen in the Camella Puerto Princesa clubhouse. Fur-adise Pawty will feature a "Paw-shion show" and a seminar on pet handling with professional dog trainer Vincent Magpusao.
Camella is a pet-friendly community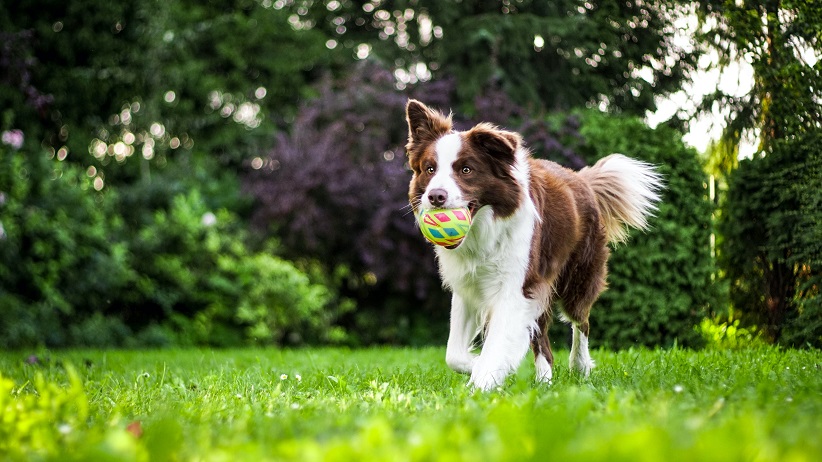 Camella has always been a pet-friendly community for its homeowners. In Camella, dogs of every breed and size are welcome in our Mediterranean-inspired communities. Some condominium units do not allow pets. While it is understandable, our vertical villages in Camella can cater to your furry little friends.
Did your pets get out of the pet-friendly house? Camella's gated community will protect them from the dangers of the outside world. Do they need to go to the vet? Camella is strategically located at essential establishments like vet clinics for more accessible travel. Do your pets need exercise? Enjoy our parks for dog sports and walking your pets every morning!
Investing in Camella doesn't just benefit your family. It also gives a better life to your pets as well. Pets have been a vital component of a homeowner's life for as long as we can remember. Camella knows the importance of the little fur babies in your life. That is why we try to make a pet-friendly home by providing jogging areas and parks. Camella has pet-friendly policies as well to ensure their safety and well-being.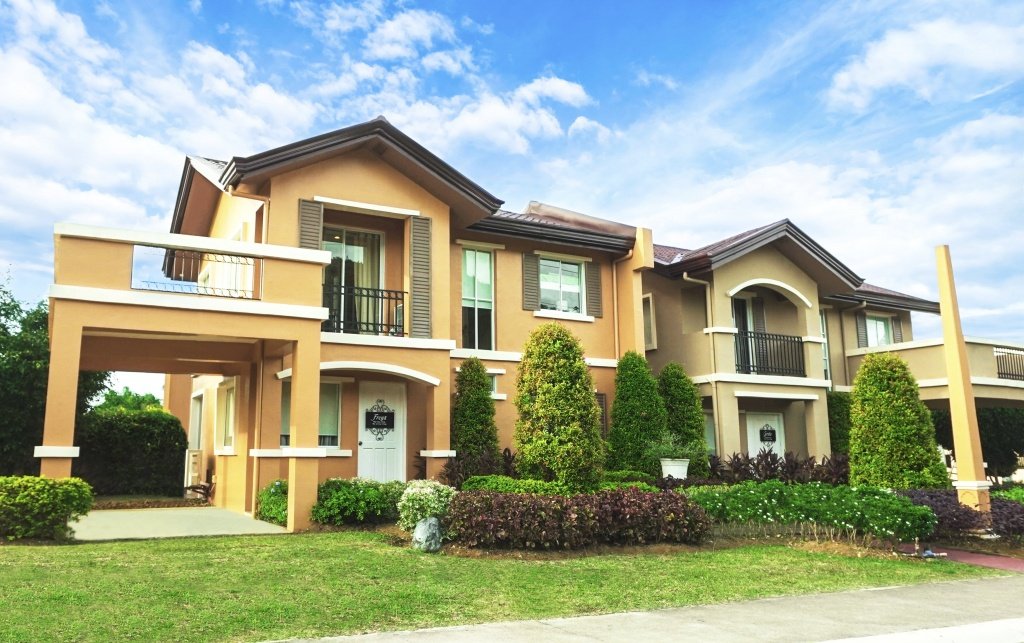 Come home to a Pet friendly Community
Discover our house and lot for sale in the Philippines