Let's face it: Metro Manila is already residentially and commercially congested, causing strain on essential services and daily living as a whole. No wonder looking for other places in the Philippines for a business venture is a growing trend among investors. Fortunately, there are a lot of cities and provinces with economic power worthy of the attention of both local and foreign businesspeople. In the Visayas, we can all agree that Cebu province, especially its urban core, maintains the number one spot among the best places to invest because of its impressive economy.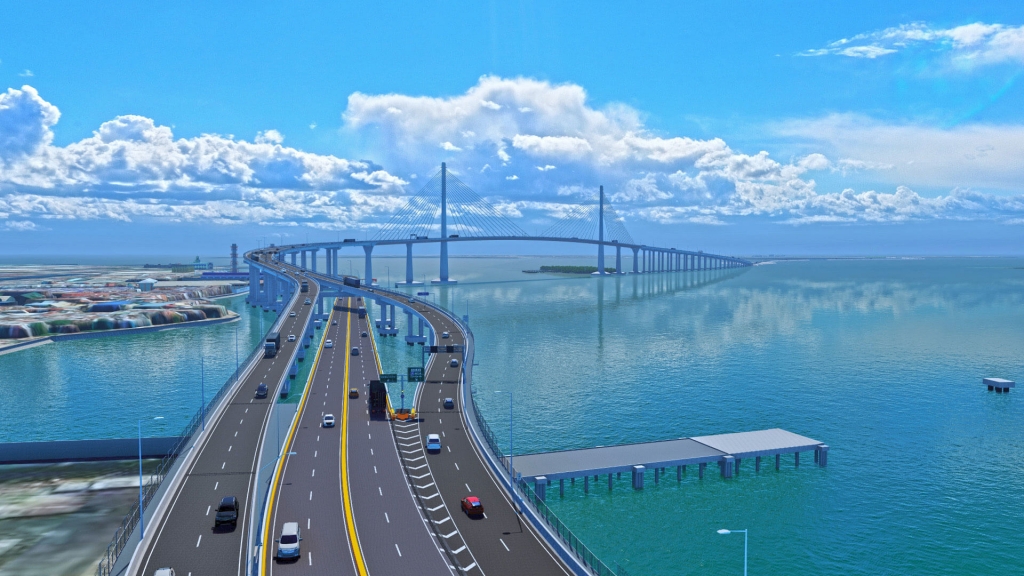 Cebu is the main center of business in the Central Visayas Region, making it earn "The Queen City of the South" title. Cebu was named economic leader of the region from 2018 to 2020 with an average share of 30.7 percent, or around 365.11 billion pesos of the region's 1.19 trillion pesos, according to the Philippine Statistics Authority. Among the industries that pumped its average share was real estate and ownership of dwellings with 10.6 percent. Apart from its vibrant economy, Cebu's rich culture and heritage which complements its natural and man-made tourist destinations also make the province an eye-catcher. In 2019, the Department of Tourism (DOT) said Cebu saw 1.7 million foreign tourists. It is expected to receive more visitors as it opens again for fully vaccinated travelers this year.
Cebu's economy continues to soar, resulting in future traffic demand for more and wider roads to eradicate the traffic congestion of the urban center and business hubs. Even amid the pandemic, Cebu continues to address its economic needs as it adds more physical assets – from roads, bridges, and transport terminals. Meet Metro Cebu's existing new infrastructure undertakings that continue to propel Cebu's fast-growing economy:
Cebu-Cordova Link Expressway (CCLEX)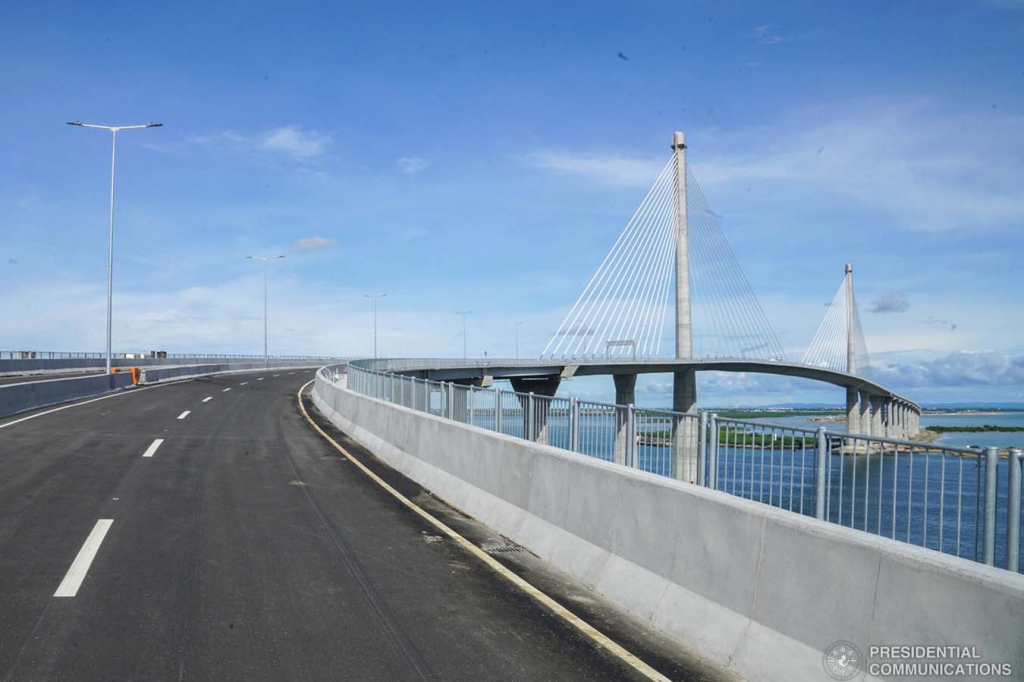 Ease of travel in Metro Cebu is now achieved with the opening of the country's longest bridge-way structure, the Cebu-Cordova Link Expressway or CCLEX. Inaugurated on April 27, the newest icon adds to the two already existing bridges in the province. The PHP33-billion national government infrastructure spans 8.9 kilometers and connects mainland Cebu from Cebu City to Cordova town on Mactan Island. It has a couple of lanes in each direction expected to serve at least 50, 000 vehicles every day with its design speed of 80 kilometers per hour. It will also cater to shipping traffic with its 51-meter navigational clearance.
The project was planned and supervised by Cebu Cordova Link Expressway Cooperation (CCLEC), a subsidiary company of Metro Pacific Tollways Corporation (MPTC), through a joint venture agreement with Cebu City and the municipality of Cordova – a proof of fruitful partnerships between the public and private sectors. It took more than three years for the CCLEX to be completed since the start of its construction on July 5, 2018. The important features of CCLEX include the following, as listed at CCLEX's official website:
A better radio frequency identification (RFID) system that will lead to higher and more efficient lane throughput,
weigh-in-motion sensors that will spot overloaded vehicles,
Internet Protocol (IP)-based speed detection cameras and high-definition CCTVs that capture the whole expressway to monitor traffic and incidents,
service facilities such as gasoline stations, retail outlets, convenience stores, restaurants,
and security, medical and maintenance centers that will cater to the needs of the motorists.
Also among the features that set CCLEX apart from other developments was its inclusion of the Christian faith through the huge crosses adorning its main bridge pylons. It symbolizes the cross brought by Portuguese explorer Ferdinand Magellan when he landed in Cebu 500 years ago.
While the project was not included in the administration's "Build, Build, Build" project, President Rodrigo Duterte personally led the inauguration of CCLEX. He recognized CCLEX as the solution to the "perennial traffic issues of Metro Cebu". The top official also banked on the state of the art infrastructure to pave the way for economic productivity growth in the province and the Visayas as a whole.
We bet you are already looking forward to having an ultimate expressway experience at CCLEX. If you are from the Cebu or traveling to the region soon, here are the CCLEX toll gates you should know, as authorized by the Local Toll Regulatory Council (LTRC):
PHP90 for Class I vehicles such as cars, jeepneys, vans, pick-ups, and motorcycles
PHP180 class I vehicles above seven feet in height
PHP180 for Class II vehicles such as light trucks, tourist or school utility vehicles, and public utility buses
PHP270 for Class III vehicles like heavy and multi-axle trucks and trailers.
There is an ongoing discussion as to ways of giving a discount for motorcycles below 400cc, which, according to the Land Transportation Office (LTO) Region VII, are the most preferred mode of transportation in the province with 433, 771 users in 2020. Motorcycle drivers are also willing to pay the CCLEX toll, the University of San Carlos-Center for Social Research and Education study found. Safety preparations are underway for motorcycles under 400cc and they will be allowed to use CCLEX when it's done by July this year.
Meanwhile, a designated free-to-use lane for bikers and pedestrians will also open in July. The expressway, which operated with an all-electronic toll collection system, accepts cash payments for the time being to allow motorists to secure their RFID stickers. By June this year, the full electronic toll collection will be implemented.
Metro Cebu Expressway (Cebu Circumferential Road)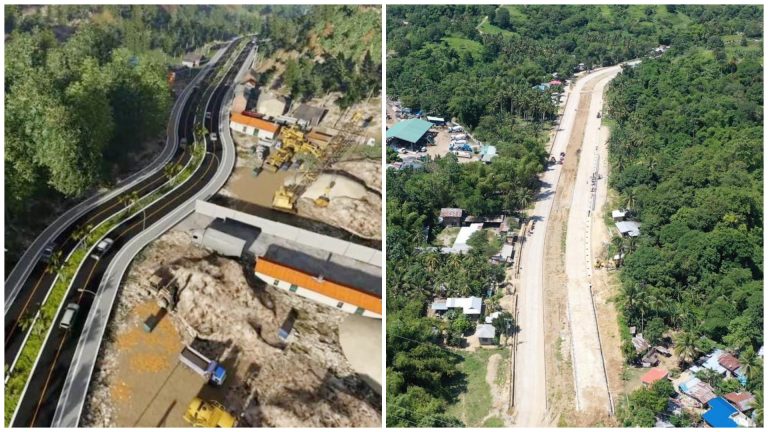 Cebu is set to have another asset this year with the expected completion of the Metro Cebu Expressway project, a north-to-south linkage that will assure faster and safer travel from Naga City up to Danao City. The expressway spans around 56.9 kilometers with portions traversing along the slopes of Cebu province's mountain range.
Once completed, the high standard arterial toll road will improve Metro Cebu's east to west and south to north urban inter-modal transport and provide better economic and tourism passages. It will connect the central, coastal, southern, and northern urban areas and economic development with the bypass while also facilitating the seamless movement of people from trade and tourism zones along the Metro Cebu's 72-kilometer RIA. Metro Cebu Expressway will likewise spur economic growth as it will provide transport mobility across urban areas.
The Department of Public Works and Highways (DPWH) said the expressway is divided into three segments, as follows:
Segment 1 – Minglanilla – Cebu City – Mandaue/Consolacion Boundary spanning 25.20 kilometers
Segment 2 – Mandaue/Consolacion Boundary to Danao City spanning 23.36 kilometers
Segment 3A – Naga City to Minglanilla spanning 4.2 kilometers
Segment 3B – remaining portion spanning 4.18 kilometers
Segments 1 and 3B are proposed for public-private partnership funding while segment 2 is up for future expansion. Currently, DPWH Region VII Office implements the works at segment 3A. There is also the ongoing preparation of the Risk Mitigation Plan and Contingency Plan in line with the National Economic and Development Authority (NEDA) Resolution No. 1, series of 2021. In addition, bidding documents for more consultancy services to be procured through PPP-Pre-Qualification, Bids and Awards Committee (PBAC) is being prepared.
As per the funding, DPWH estimated the civil works cost in six lanes at PHP52.5 billion; right-of-way cost at PHP18.1 billion; and indicative project cost at PHP97.07 billion. Earlier this year, former public works and highways secretary Mark A. Villar has pushed for the completion of the infrastructure which he said will cut the travel time from Naga City to Danao City from three hours to only one hour and ten minutes.
Cebu Bus Rapid Transit (CBRT) System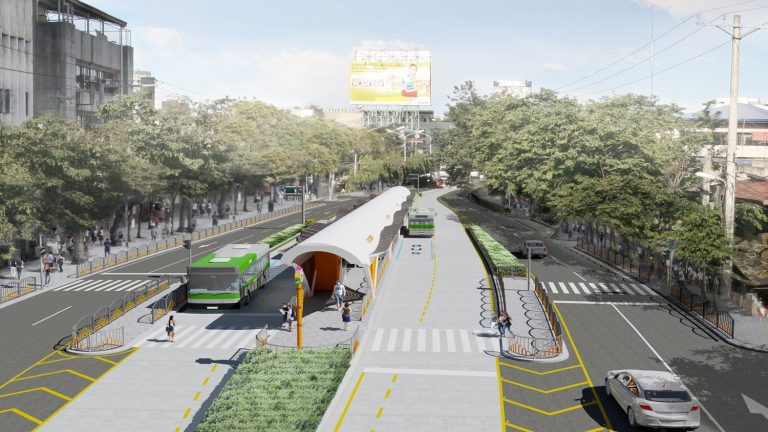 When Cebu decided to go big on infrastructure, it went all out. It understands that buses are still needed to meet the demand for transportation even with the presence of more modern public utility jeepneys (PUJs). Buses can cater to more passengers unlike jeepneys and other modes of transportation. Despite its large size, it can be considered a space-saver on highways as more people can take public buses as an alternative to bringing their cars. Public buses traversing diverse routes are accessible on the Cebu highways.
Cebu does not stop here. While buses are accessible and some are already modernized, another infrastructure project is set to begin this year: the Cebu Bus Rapid Transit (CBRT) System. The Department of Transportation (DOTr) said that the anticipated busway spans 13.18 kilometers and will traverse from South Road Properties (SRP) via Mambaling up to the Cebu IT Park. The CBRT System will include the following:
17 bus stations,
a terminal for Trunk Service,
22.1-kilometer bus feeder system that will path over diverse traffic,
two feeder terminals,
76 bus stops/shelters, and
a depot.
The CBRT System will benefit housing estates and commercial centers surrounding Cebu as it will ease mobility along the 5.2-kilometer Cebu IT Park-Talamban route; 8.7-kilometer SRP-Talisay via Mambaling route; and 8.2-kilometer SRP-Talisay via South Coastal Road route. The construction of the PHP17-billion busway project is set to begin by June this year as its Notice of Award for civil works contractors is hoped to be issued this month, according to transportation secretary Art Tugade. Around 60, 000 passengers are expected to benefit from the bus transit once completed.
New Cebu International Container Port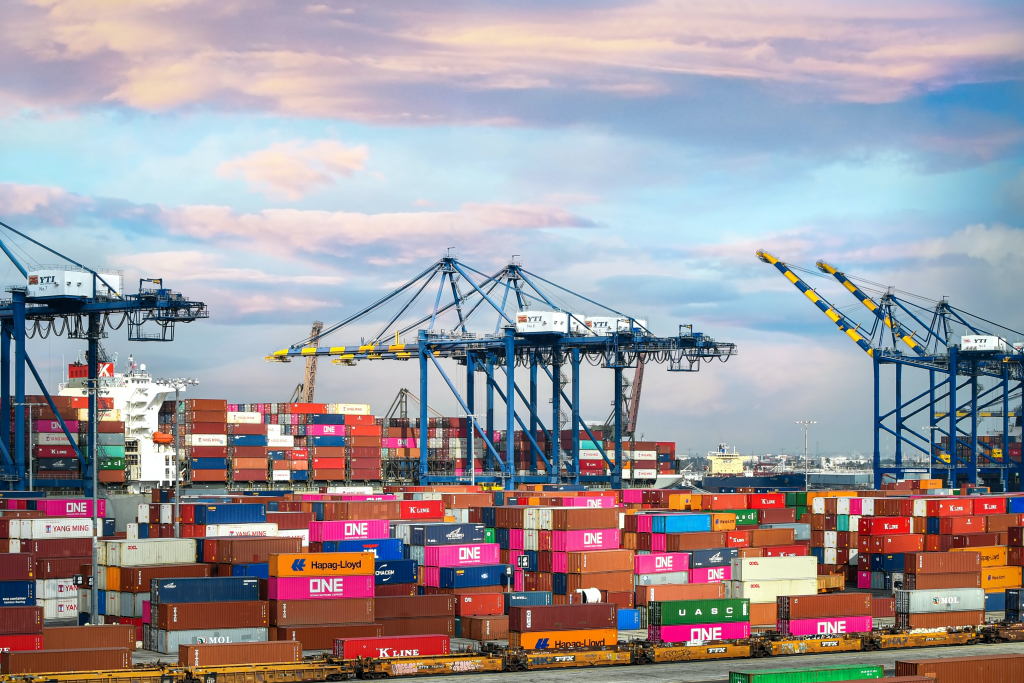 Cebu proves time and again that it is viable for both local and international trade. In addition to land transportation improvements, it also pays attention to the growing demand for infrastructure on a global scale. It cannot be denied that the vibrant economy has caused strain on cargo traffic. Cebu Port Authority said that Cebu's container traffic accommodated one million twenty-foot equivalent units (TEU) in 2019 and 876, 758 TEUs in 2020. To prevent congestion on its seaports and to allow unhampered entry of goods in the region, the New Cebu International Container Port is another big-ticket project set to rise in Cebu.
Bidding officially started for the PHP10.1-billion infrastructure project in February this year. Set to occupy the 25-hectare reclaimed land in Brgy. Tayud, Consolacion, the New Cebu International Container Port will include the following facilities:
a berthing facility with a 500-meter quay wall length that can simultaneously accommodate two 2, 000 TEU vessels
operating facilities and structures for containers (like a freight station and inspection shed)
access road and bridge
dredged waterway and turning basin
On top of these physical structures, procurement of cargo-handling equipment and consulting services will also be covered by the project. The new port is funded by a US$172, 641, 000 (PHP8.884 billion) loan agreement between the Philippines and Korea, through the Export-Import Bank of Korea. The Korean Embassy in Manila said the project is set to be finished in 2024. Once completed, the New Cebu International Container Port will boost the capacity for domestic cargo to 449, 000 TEUs and foreign cargo to 402, 000 TEUs.
Boost in Infra is Boost in Real Estate
The real estate industry is riding on the increase of infrastructure projects in Cebu. As several huge infrastructures emerge, Cebu becomes all the more striking among real estate investors and homeowners. Who would resist the province's economic supremacy perfectly balanced with peace and comfort?
Global experts at Colliers International Philippines have in fact recognized that big-ticket projects like the CCLEX and Metro Cebu Expressway are expected to lift the residential condominium demand in Cebu. Aside from the new physical assets, Cebu is also internationally accessible through the Mactan Cebu International Airport. The world-class airport serves as a gateway to international destinations like the United States of America, South Korea, Hong Kong, Thailand, and Qatar, among others.
Meanwhile, Colliers also noted that the demand for both house and lot and condominium units in the next four years will center on homeowners' accessibility to goods, services, and transportation. In addition, it also said that house and lot developments are growing outside Cebu City.
In both the city and the province of Cebu, there is no other house and lot developer that can assure the best life among residents but the most trusted Camella Homes. 
Come Home to Cebu, Come Home To Camella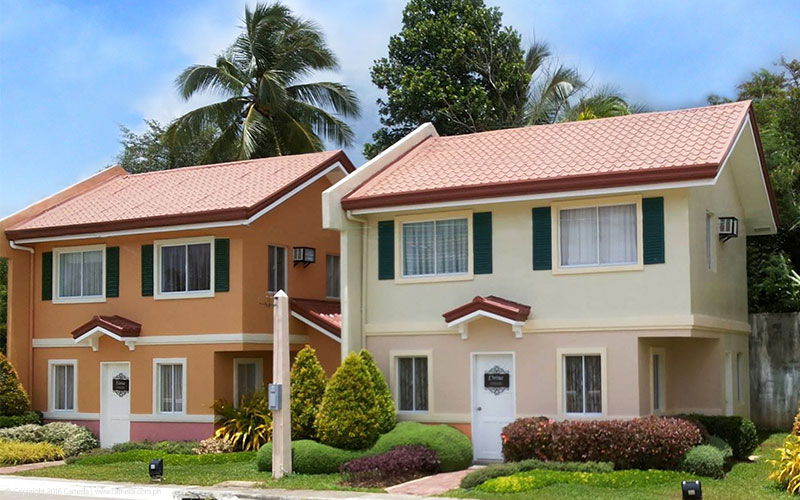 Investing in a house and lot in Cebu City is rewarding with Camella Riverfront. This top-notch Mediterranean-inspired master-planned community is located on 35.5 hectares of land in Tambalan, Cebu City. Camella Riverfront has a wide array of house models under the Camella Homes Series which will also allow you to enjoy a built-in or optional balcony and a carport. While situated in the city, Camella Riverfront will also keep nature close with its six enclaves each designed for you to take a morning breather with the fresh air or peaceful alone time with the soothing feeling awakened by the sound of the flowing rivers. This prime neighborhood makes urban centers and tourist attractions accessible. Its location is near the Cebu's transportation hubs going to Metro Cebu, Lapu-Lapu City, and Talisay City.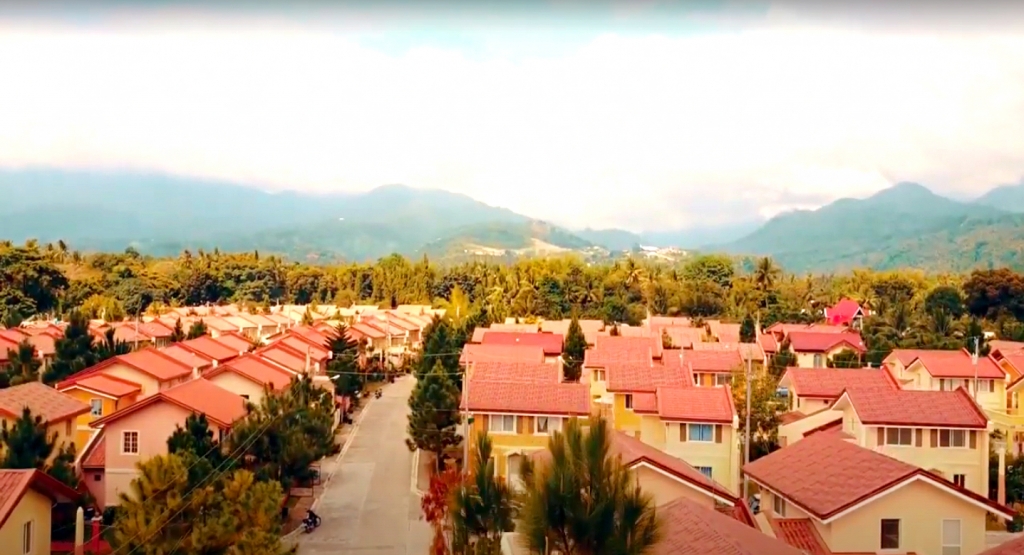 Looking for a real estate property in the province of Cebu? No worries as Camella Home's wide geographical reach brings Camella Bogo to you. You can achieve a holistic lifestyle in the province with this 17-hectare Spanish Mediterranean-themed house and lot development in Brgy. Cayang, Bogo City. Strategically located near main road networks and central business districts, Camella Bogo will assure you of daily convenience. Close to your valuable investment is hospitals, places of worship, transport terminals, malls, and government offices. More than these, you will not miss out on your passion and needs for safety with complete amenities like a swimming pool, clubhouse, basketball court, and 24/7 tight security every Camella community has.