When you hear the place Bohol, you are probably thinking about the tarsier or the world-famous Chocolate Hills. While these two perfectly represent the province, there are also other tourist attractions to visit in Bohol. This island in Central Visayas is also home to crystal-clear waterfalls and beaches, historic churches, and sanctuaries for different species.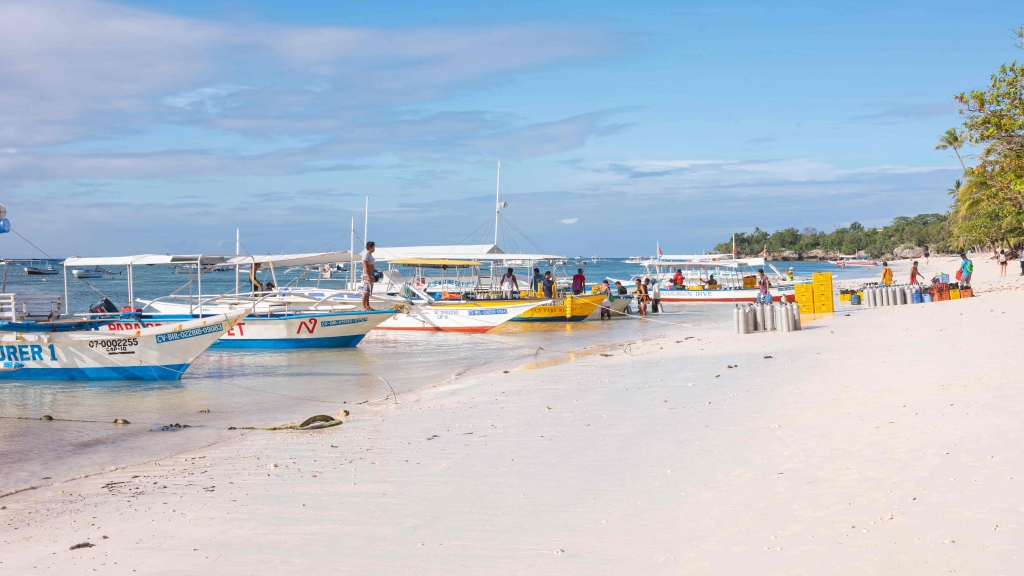 These tourist attractions in Bohol are definitely worth the visit. However, another sight that you should see on this majestic island is its beaches. Bohol's white sands, coral reefs, and biodiversity underwater can surely be breathtaking. If you are planning a vacation in Bohol, this is the sign for you to add some Bohol beaches to your list.
The Best Time to Visit the Bohol Beaches
If you're planning to visit Bohol's finest beaches, the best time to visit is from May to July. This is the season when the climate in Bohol is at its peak. During this season, the sun is out for a longer period in Bohol, which makes it the best time for you to visit its oceans and beaches.
And if you're lucky, you might see some dolphins during these months as well. And if you're planning to have that doses of vitamin sea, here are some of the best beaches in Bohol for you to visit.
Alona Beach
Perhaps, it's safe to say that Alona Beach is one of the best beaches in Bohol because of its white sand, magnificent sunset view, and activities available for the public. Another excellent quality of Alona Beach is its location. This beach is near Bohol's top destinations which are the Loboc River, Chocolate Hills, and Tarsier Sanctuary.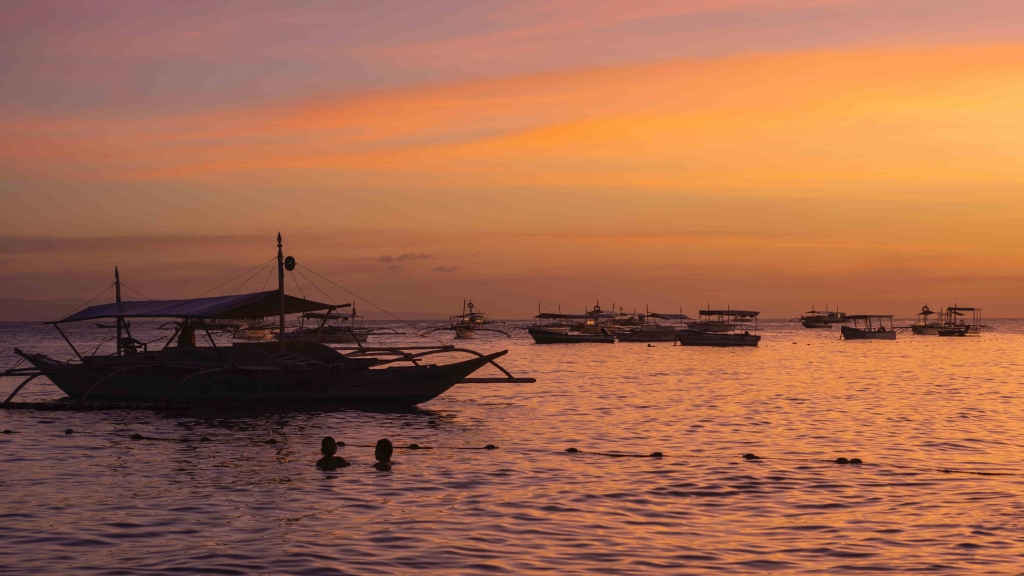 Alona Beach is located in Barangay Tiwala and you don't have to worry about lodging and dining in this area because there are various hotels, restaurants, and establishments that will cater to your needs. You can also dive and see the vast ecosystem and coral reefs in the area without the use of diving equipment as its turquoise waters are crystal-clear.
Bagobo Beach
While Alona Beach is considered the best, you cannot avoid people coming to this island every day. If you are the type of person who enjoys a more serene beach vibe rather than a commercialized one, Bagobo Beach is the perfect alternative. Unlike Alona Beach, Bagobo Beach is growing in popularity and not commercialized.
Bagobo Beach offers the same white sand and snorkeling experience but for a cheaper price. If you're into diving deep underwater, it is recommended that you visit the Arco Point at Bagobo Beach where you can encounter different species of aquatic life. This spot is perfect for marine biologists and enthusiasts of different aquatic animals.
Balicasag Island
Among the beaches on this list, Balicasag Island does not have the whitest sand, but the island is blessed with a perfectly round shape. Of course, you can also spot different aquatic creatures on this island, but what you should watch out for are dolphins. Dolphins are frequent in Balicasag Island.
You can also buy and taste fresh seafood from Balicasag market once you get hungry. Another activity you can do here is to visit their marine sanctuary where different species of rare and endangered fish are present. Most of the time, tourists in Bohol arrange hopping trips on Balicasag and the Virgin Islands of Bohol. You can also have this option if you plan to stay somewhere else.
Ever Wondered What to List in your Bohol Itinerary?
12 Best Things to do in Bohol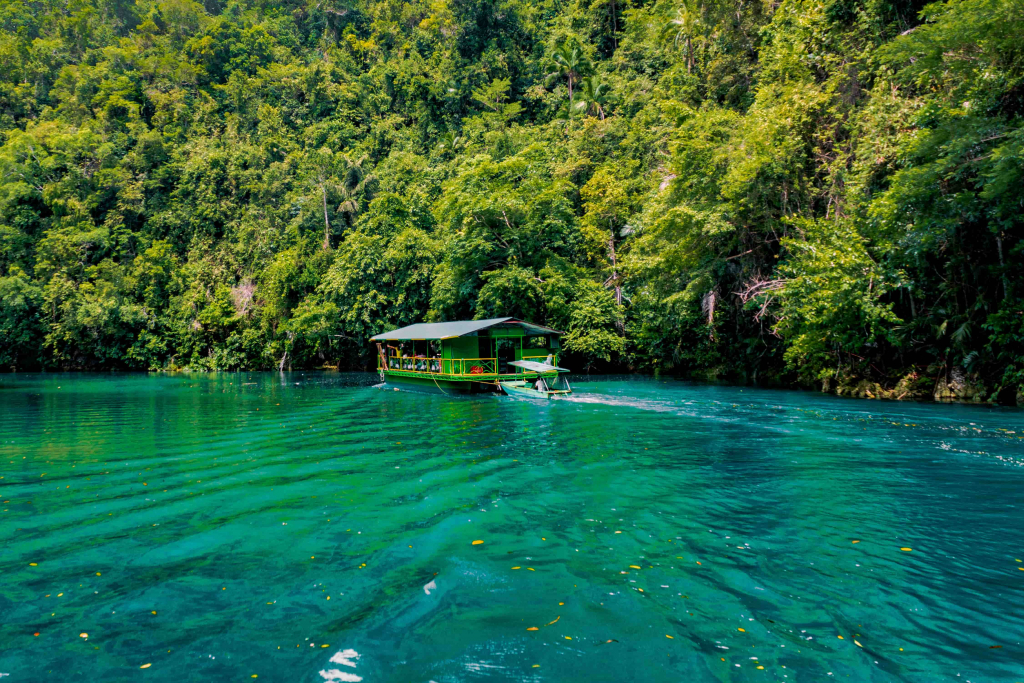 Bikini Beach
The most affordable option on this list is Bikini Beach. Reaching this destination from Tagbilaran is as easy as a short bike trail. But if you want an easier way, you can also rent a taxi from Tagbilaran and you'll get there in around 10 minutes. Bikini Beach is quite popular for local tourists but not for foreigners.
This is a good thing because it means that the price of everything within the reach of the beach is cheaper compared to its counterparts. The cool thing about Bikini Beach is its waters that seem to merge as one with the shores. The beach offers a calm and serene feeling since only a few people come to this magnificent beach.
Doljo Beach
If you think that Alona Beach is already overcrowded once you get there, you can have an alternative underdeveloped beach 15 kilometers away and that is Doljo Beach. Most parts of the three-kilometer beach are still untapped which makes you experience nature as close as possible.
The best thing to do on this wonderful beach is to walk through its white sands while waiting for the sunset. Unlike the clear blue waters of other Bohol beaches, the water in Doljo Beach has a darker color in other parts of the island. The beach itself is pearl in color and has seashells spread between the sands.
Momo Beach
Thirty minutes away from Alona Beach, a hidden gem lies beneath Panglao Island. Despite its notoriety, Momo Beach has kept its reputation being a "lowkey" beach away from crowds. The reason behind this reputation might be because Momo Beach is not that commercialized but can provide different services for its tourists.
If you booked a room in Momo Beach, expect to have a room with a vibrant design. These rooms are environmentally friendly as they run through eco-friendly materials. You can even find an outdoor pool, a garden, and massage parlors in the area. Momo Beach can provide you with the best service without having nature as a compromise.
Where to Live in Bohol?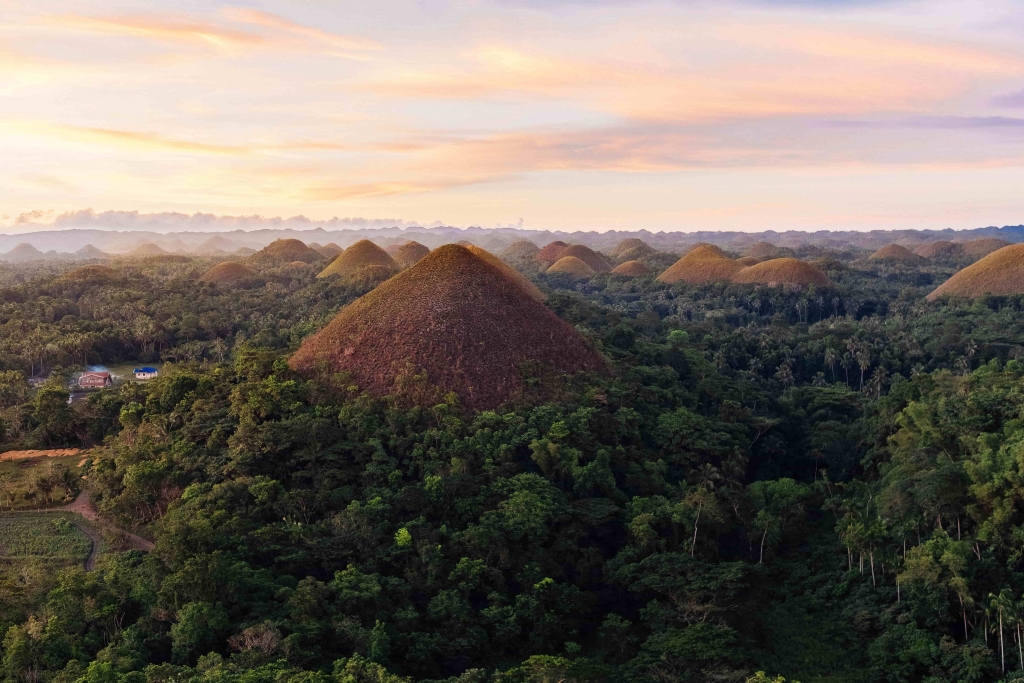 Bohol has a lot of tourist attractions and for sure, there are people who wish that they could live there. If you are one of these people, the best house and lot in Bohol to own is Camella Bohol. This Mediterranean-themed subdivision in Bohol is located at the city's heart, Tagbilaran City.
Camella Bohol is the first house and lot development in Bohol and if you want to live somewhere with 24/7 security and amenities, this is the best place for you and your family. Living in Camella Bohol surely makes every day seem like a vacation.