The family deserves to receive the same love they give. That being taken into account, it is best to take them on a vacation trip or take them around the best neighborhoods in Cebu rather than passively giving them material gifts. The province of Cebu should be your top choice when looking for the best leisure and food destinations in the Philippines because every bit of it is worth visiting.
History, culture, religion, food, and art harmoniously co-exist in this province. It is unreasonable to believe that you will run out of things to do here. Thus, the question of where to go next should stop here as this is the most detailed list of the best vacation spots in Cebu where you and your family could have the most fun:
Leisure Parks and Old Churches
Rummaging in the city's well-known tourist spots is the most common vacation spot in Cebu where you can take them for a relaxing walk. The Queen City of the South is the oldest in the country, brimming with numerous antique churches, art centers, and cultural sites. You can treat her by bringing her to the province's well-loved spots. Here are some of them:
Sirao Flower Garden
There is no better way to show your love than by planning a blossoming trip with your family. You can shower her with unconditional love and surprises when you bring her to a famous garden nestled atop a hill. It is a place called Sirao Flower Garden. A flower-filled land that is considered a haven for those who love scented flowers.
Your family can explore various flowers like celosia, daisy, aster, chrysanthemum, and sunflower. She can even immerse herself in the colorful blooms of flowers that boast solid yellow, green, purple, and orange colors.
The Little Amsterdam of Cebu can get a little crowded during weekends, so you may opt to arrive earlier than the rest. Do not mistakenly interchange it from The Sirao Pictorial Garden and Camping Site or PGSC because they require different entrance fees. However, you can visit both of them as they are only nearby each other.
Temple of Leah
Honor your loved one's unconditional love as you bring them to The Temple of Leah, also famously known as The Taj Mahal of Cebu. This Greco-Roman architecture is living proof of Teodorico Soriano Adarna's love for his late wife, Leah Albino Adarna, for whom he promised to build a spacious storage where he could store all her collections and memorabilia.
The place is so huge that it has giant pillars, a grand staircase, 24 chambers, and a high golden ceiling. It is not a mausoleum like the Taj Mahal in India, but it has a museum, a library, and an art gallery inside. The unceasing love that Mr. Adarna has for his late wife visibly showed when he decided to spend a whopping 80 million pesos so that he could grant her undying wish.
The temple's intricate design will also make you want to hope that you could show your eternal love for your fam with a comfortable house and lot in Cebu.
Taoist Temple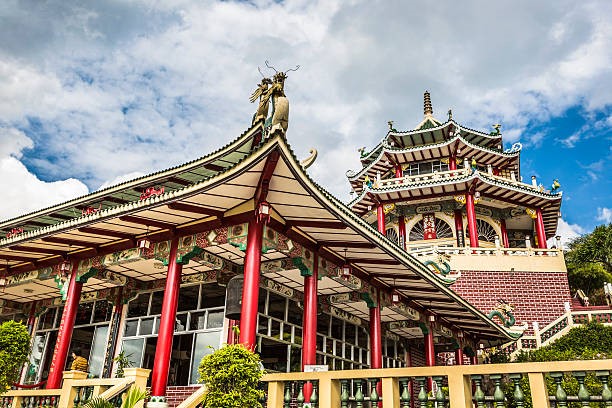 The Taoist Temple in Beverly Hills Subdivision, Cebu, is a religious site perfect for reflection and meditation. It is an ideal vacation spot where you can spiritually treat your family, especially if she's been through so much in the past couple of years. The temple's striking green and red motif will leave you in awe because you'd feel like visiting an actual temple in China. It also has a spacious balcony where you can have a chance to get a glimpse of the city. It even has a microscope for rent to give you a much more vivid experience in examining the beauty of Cebu.
The temple was built to preserve the teaching of the Chinese philosopher named Lao Tsu. It has an 81 steps grand staircase, equating to 81 chapters of the Taoism scripture and numerous dragon statues. So, make sure to wear decent clothes. It is still a sacred place for Taoists, and paying off some respect will not cost you anything.
Simala Church
Growing up with a religious fam by your side is such a blessing. You probably spent most of your childhood days attending holy mass and religious activities. There's a high chance you've visited plenty of must-visit churches and retreat centers during Holy Week, so why not return the favor by taking them to Cebu's prestigious castle-like church? Visited by people worldwide, the Simala Church is a holy place where you can help them deepen her Catholic faith.
She will significantly appreciate (if she's highly religious) your effort in giving her the best mystical experience. Make sure that both of you are wearing modest clothes before visiting. It is still a sacred place that needs to be respected. Monks also reside inside the church, so observe proper silence while paying a visit.
The Magellan's Cross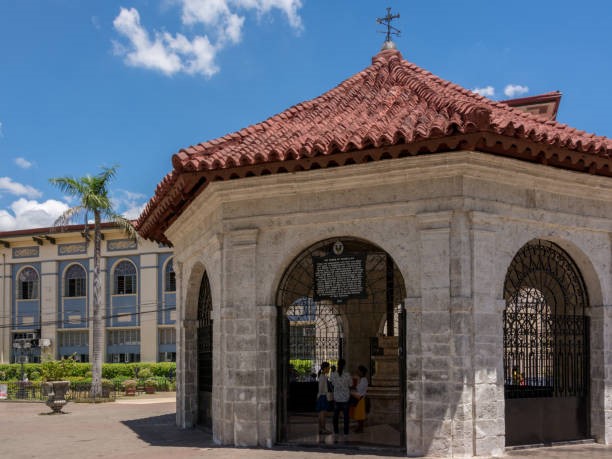 One of Bohol's best places to visit is the Magellan's Cross. It's not a vacation trip to Cebu if you're not going to let your family witness the wooden cross that marks the arrival of Spanish conquistadors. It is only a short walk from the Basilica Minore del Sto. Niño de Cebu, you can stop by after attending a weekly mass.
This octagonal-shaped historical marker made of coral stone is open for tourists every 8:00 a.m. to 6:00 p.m. You and your loved ones can appreciate its mural ceiling that depicts the baptism of Rajah Humabon when you treat her to a personalized itinerary explicitly made for her.
If you're both devoted Catholics, you will realize that the respect of Filipinos for the Christian faith is immeasurable, just like every parent's love for their child.
Neri's Ville Selfie Corner
Having a mom who loves taking selfies is a type of mom you need to bring into Cebu's top tourist selfie destination. The Neri's Ville Selfie Corner is a picture-perfect spot where you can capture the happiest moments with your mom. It has a 50 pesos entrance fee. Also, the place is an ultimate feed goal spot covered with colorful designs and lush greenery. It has mini cottages inspired by the well-loved movie The Hobbit.
They are not open for room accommodations, but the management announced that they are considering the chances. Nonetheless, this insta-worthy place is ideal if you and your mom love to take endless selfies. You can find it in Brgy. Lutheran, Sitio Bombil, Mandaue City, Cebu. It is on the outskirts of Cebu but is worth all the travel hassle. After all, it is dubbed the 'Little Bali of Indonesia.' It is only 18km away from Camella Homes in Talamban.
Strawberry de Cantipla Eco Farm
Have you ever wanted to take your dad to the Summer Capital of the Philippines but got not have enough money? You don't need to worry because you can bring him to the Strawberry de Cantipla Eco Farm instead. Since the locals are also craving this sweet fruit, they tried to find a remedy by founding their strawberry eco-farm. The seeds freshly came from La Trinidad, Benguet, so there's not much difference in their taste.
Hence, you can delightfully treat your dad at this eco-friendly farm along Busay-Balamban Road. Treat him to the most exciting strawberry-picking experience in Bohol. You can also have a quick snack here because they sell strawberry-flavored delicacies such as ice cream, shakes, burgers, and pancakes. All are delicious and budget-friendly.
Tabo-an Public Market
The Tabo-an Public Market may not be your best bet on the long list of Cebu's top destinations where you can bring your mom, but Tabo-an Public Market should still be on your checklist. Why? Because no mom will refuse to have a chance to go into the cheapest seafood public market in Cebu.
It is where your seafood lover mom can haul dried seafood without getting a hole in your pocket. The prices here are triple the lower than those available in the metro's wet market. It is open from 4:00 a.m. to 8:00 p.m., but it is advisable to go there. The freshly caught fishes are at a very reasonable price. You can even treat your mom's friends with cheap dried fish and squids.
Thrilling Adventure Spots
Of course, there are different types of moms out there. An adventurous one might want to spend a vacation where she can ignite her adrenaline. As a result, you have to align the vacation spots you are preparing specifically for her. A location where she can feel her heart thumping loudly. Here are the thrilling adventure spots where you can bring her in:
Anjo World
Have fun planning your vacation surprise for your mom when you choose to spend the day in a place where you can both enjoy. In Anjo World, you and your mom can ride various extreme rides. It is Cebu's first theme park, so you better try to witness its world-class facilities and heart-pounding rides. Get into their infamous tower drop and space shuttle if you both love thrilling rides. If not, you can still have fun by riding the golden carousel and the pharaoh. However, regardless of whether you are thrilled, you should still try to the Arjo's eye. It is a high Ferris wheel that can give you a bird's eye view of Cebu's skyline. It is also a perfect spot where you can have a closer conversation.
Cebu Safari and Adventure Park
The Cebu Safari Adventure Park is among the largest animal zoos in the Philippines. It is situated in Brgy. Corte, Toril, Carmen, Cebu. It houses diverse species of plants and mammals, with an exact number of 120 unique animals. You should bring your family here, especially if you love animals like giraffes and zebras. You can also ask her to try the country's second-longest zip line. Sky bike and ATV rides are available, too! With so much certainty, she will enjoy this thrilling adventure with you. After all, she can feel again the thrill of getting into the wilderness with only an 800 peso entrance fee.
Natural Wonders of Nature
After spending so much time walking around Cebu City, you might consider taking your family into a more relaxed space. The natural wonders of Cebu are a perfect place where she can rest, relax, refresh, and reconnect. Its cold waters and pristine white beaches will remove all your stress. Since there are plenty of them to wander, here are just some vacations you can start with:
Kawasan Falls
Try a more extreme adventure with your loved ones by organizing a day where you can visit the Kawasan Falls. It is located in the southern part of Alegria, Cebu. Whether you are roaming around the city's capital or searching for an affordable house and lot for sale in Cebu, you still have to dedicate some time to reach the famous waterfalls. Don't worry; all of your time traveling will be worth it once you dip into its cold pool. The ice-cold water will take away your fam's stress and the problems that cause her frequent headaches. The 3-level waterfall is both enticing and inviting, so get your swimwear and prepare to experience one of the best waterfalls in the province.
Sumilon Island
Take them on a trip to the small island of Sumilon. It is a famous tropical paradise that allures beachgoers from around the world. It also has clear blue waters with a fine white shifting sandbar. If you plan to bring her here, you must take a 20-minute motorized boat ride. The 24-hectare coral island is an exotic island quite far from the province's capital. It is more likely that you will devote yourself to saving enough money so that you can give her the best vacation experience. Thus, you have to book a reservation at Bluewater Island Resort.
It is the only resort on the island where you can spend the day more comfortably. You and your family can try water activities to keep your strong bond. Snorkeling and diving into its azure waters are just some of the things you can do together.
Treat Your Fam A Gift of Her Dream House in Camella Riverfront
It is customary for Filipino families not to ask their children to provide for their dream home. It is natural for them not to ask for anything but to have their children have a comfortable lifestyle. However, it is also ingrained in Filipino children to know how to give back. Some are even willing to work multiple jobs to fulfill their mom's lost dream. In Camella Cebu Riverfront, you do not have to worry because it has value for money.
Investing in its high-quality house and lot units will bring your family closer to convenience, comfortability, and security. You will get to see your hard work in a physical sense. Plus, the premier pine community of Camella Riverfront in Tambalan City will bring your whole family into a place where there is a perfect balance of tranquility and nature.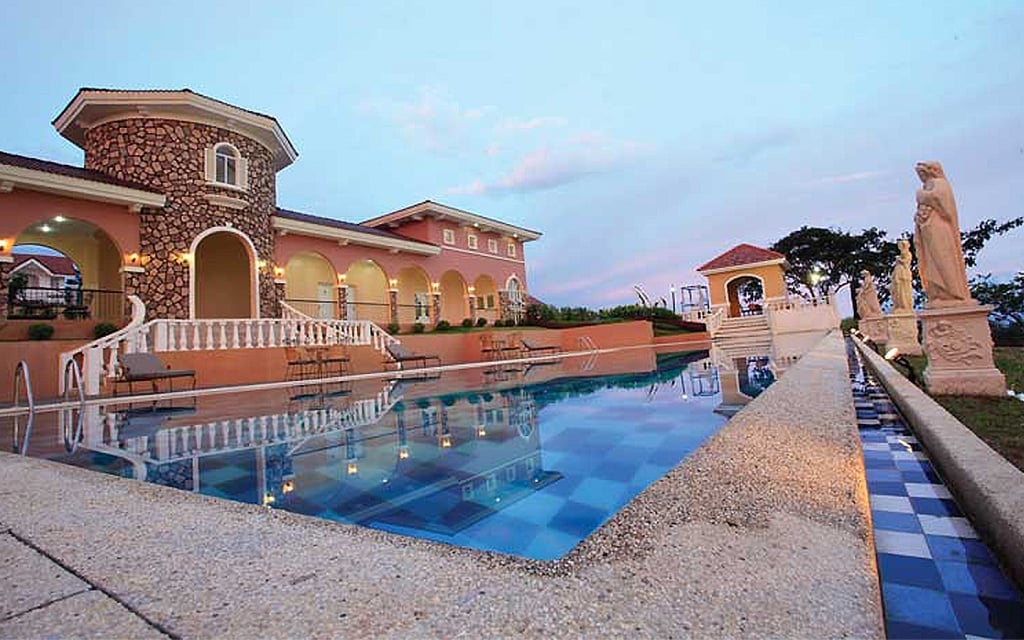 Invest in the most trusted home builder in the Philippines and get your family a house and lot near top destinations. Keeping her busy will no longer be a problem if you let her reside in any of the Mediterranean-inspired homes Camella Riverfront. Each home comes with a 2-story design packed with 2–5 bedrooms.
You can also choose to personalize the house's interiors should you wish to execute a unique plan. The future address will be Pit-os, Brgy. Talamban, Cebu City. Get her now a house and lot unit or lot only packages. All are ready for occupancy. Should you wish to know more, visit Camella's website and inquire for more information.