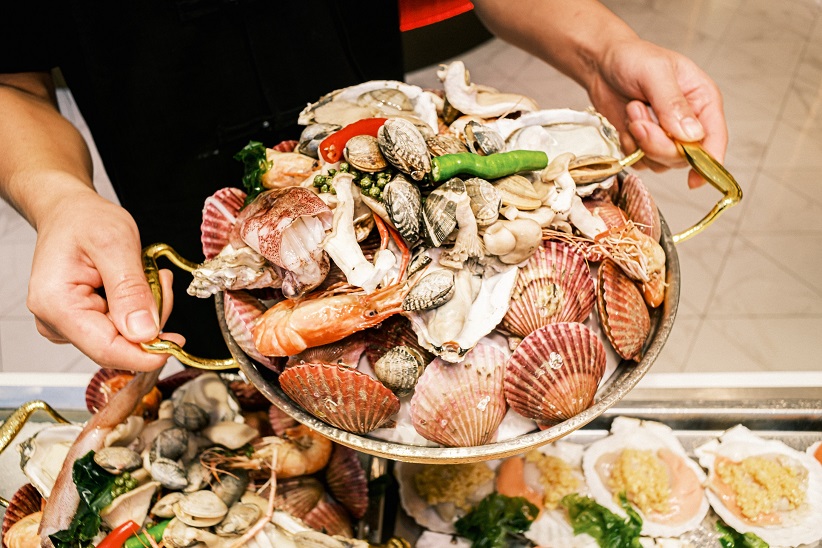 One of the best parts of being on vacation is that you can have a taste of what the destination has to offer. Mostly, these restaurants would serve dishes that are made from ingredients that are abundant in the area. For example, Capiz province is the Seafood Capital of the Philippines.
With that being said, it is safe to assume that the restaurants in this province in Western Visayas know how to serve seafood well. While it is true, there are other delicacies in Capiz that you should taste. If you are having a vacation in the great province of Capiz, now is the perfect time to search for the best restaurants in Roxas City and other areas.
Are you heading over to Roxas City to fill your hungry tummy? Rather than ordering fast food, we've gathered some of the most popular restaurants that Capiz has to offer.
Café Terraza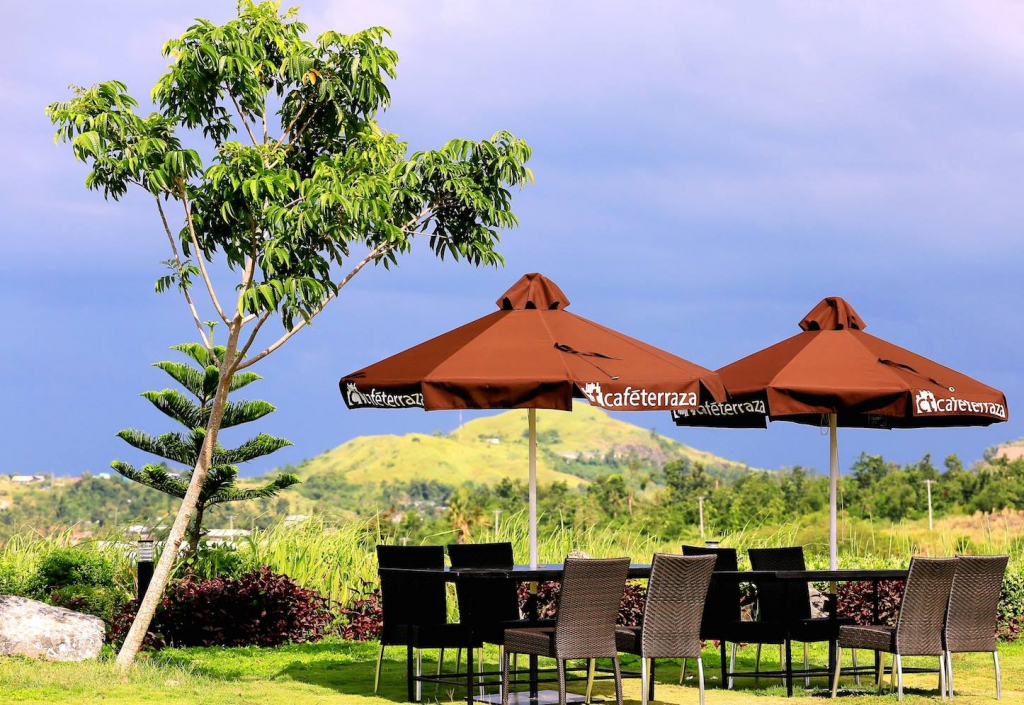 Cafe Terraza is a scenic uphill dining spot, offering a picturesque view for its customers. This restaurant also has an iconic "I Love Capiz" logo where tourists take pictures. In terms of cuisine, Café Terraza offers a combination of traditional Asian and modern Western cuisines with a Filipino twist perfect for breakfast, lunch, or dinner.
Another twist that Café Terraza has on its Pinoy dishes is that they put seafood instead of pork or beef as the main ingredient. A delicacy you should try in this restaurant is the seafood kare-kare, which uses shrimp pieces and squid instead of meat. Grilled tiger prawns and bangus sisig are the other iconic dishes in this café.
Coco Veranda Bar and Restaurant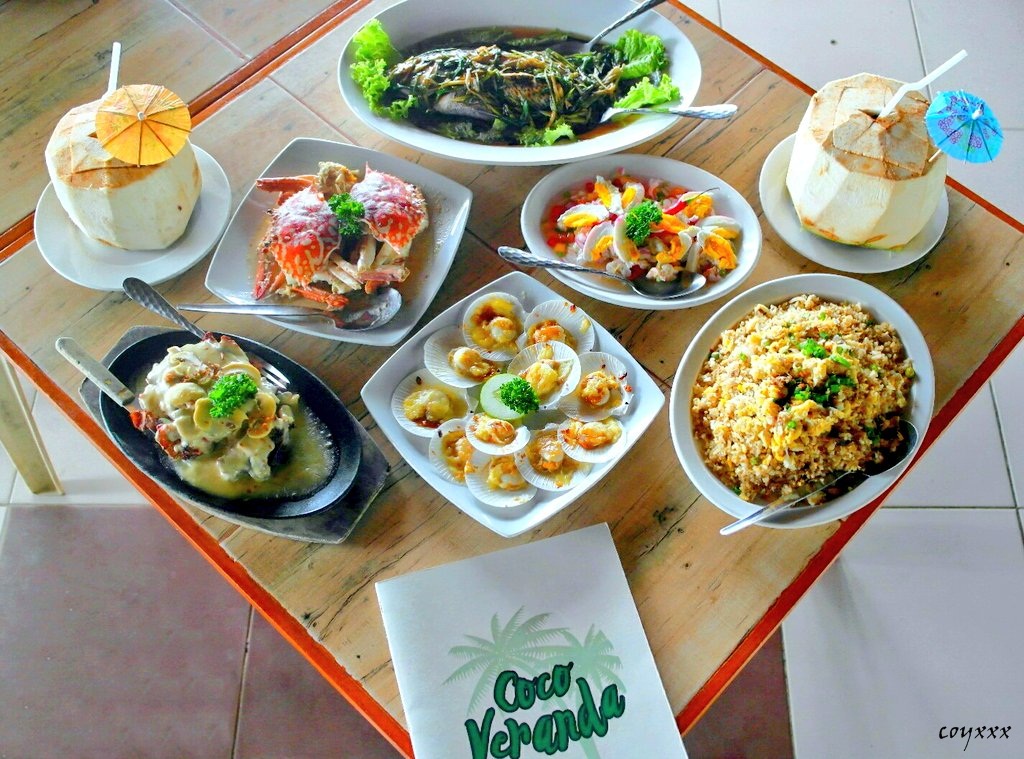 Coco Veranda is a Capiznon local restaurant serving various Filipino, seafood & Asian cuisines since 2007. This restaurant located alongside Baybay Beach offers fresh and affordable seafood. Its location, magnificent view, and unique selection of delicious but affordable meals make it one of the best, if not the best, seafood restaurants to dine in Capiz.
Choosing the best foods in Coco Veranda can be challenging because there are too many options. However, it would be best if you tried some dishes: baked scallops and oysters, crab flying, Coco's Seafood Soup, and seafood paella. Coco Veranda has well-crafted desserts you can also try after enjoying their famous seafood.
Espacio Verde Resort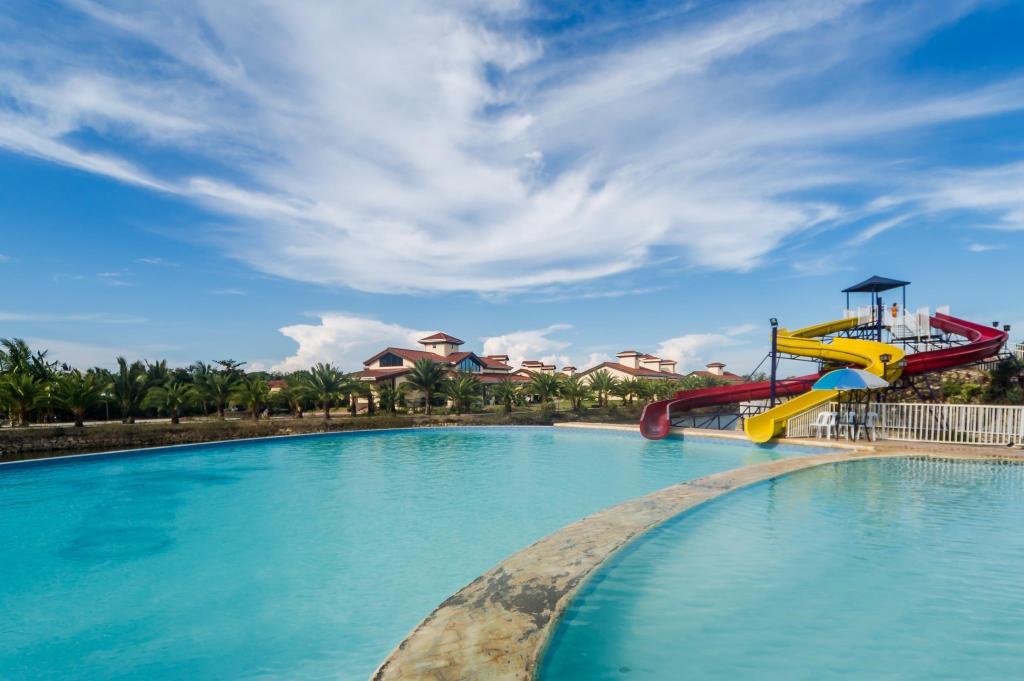 Espacio Verde Resort is a laid-back place surrounded by fishponds & different varieties of coconut trees. Solemnity is the word to describe this place because it offers an opportunity to be one with nature. And to appreciate its beauty and elegance. Dining here will not just fill your hunger but also relax you.
One of their bestsellers is the prawn Thermidor. These are prawns stuffed with melted cheese and garlic bits. The restaurant's other bestsellers are stuffed squid, shrimp kinilaw, and baked garlic and crabs. This restaurant also offers desserts, coffee, and other dishes worthy of every bite!
Almax Grill and Restaurant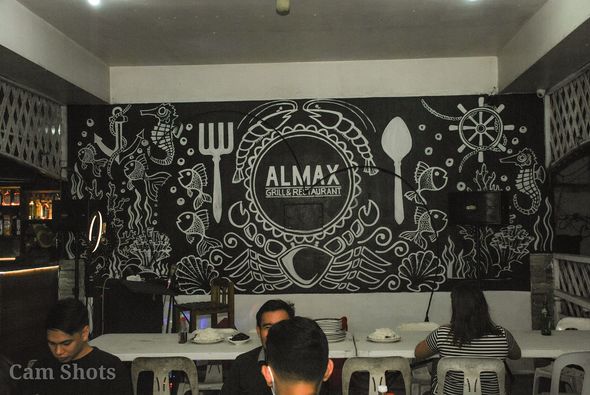 Almax grill and restaurant serves fresh, tasty, and well-cooked seafood daily. This restaurant is perfect for those who are craving meat and seafood. Just like Coco Veranda, Almax Grill and Restaurant offers affordable seafood and a fantastic view of the beach that will feed your stomach and your soul.
Almax Grill and Restaurant has indoor and outdoor dining. The place can be rented for parties and other occasions, while their outdoor dining services usually come as a boodle fight. Grilled seafood, oysters, and sinigang are some of the best meals you can have in this restaurant.
Samosa Filipino and Indian Cuisine in Capiz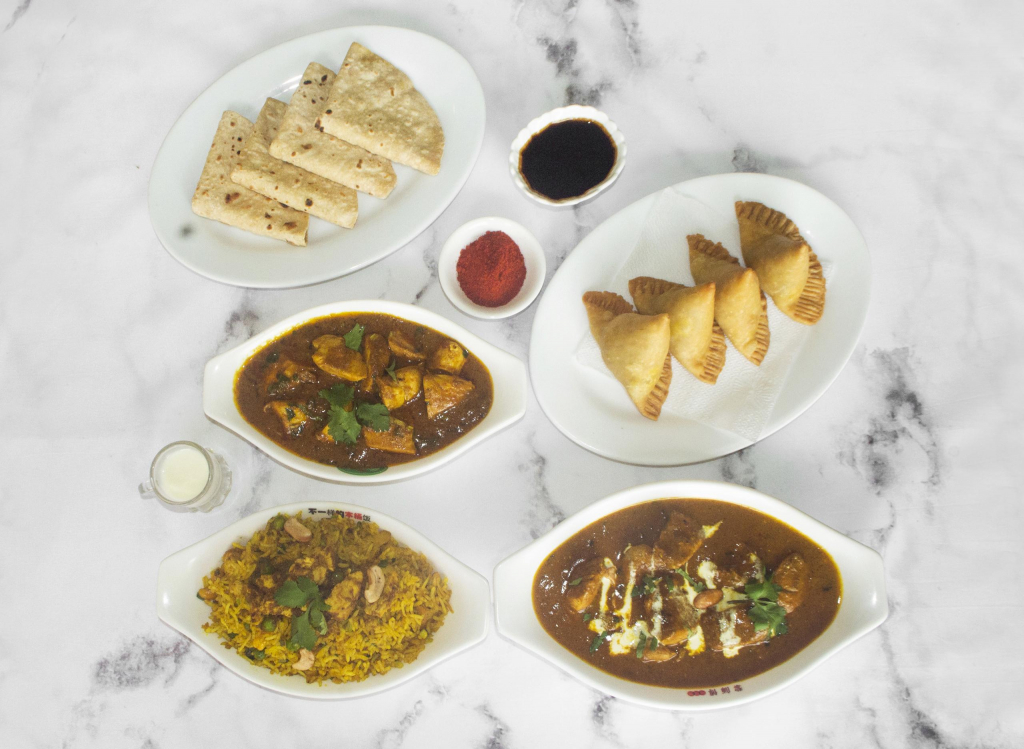 If you are a big fan of Indian food, Samosa Filipino and Indian Cuisine are worth a visit. Arguably, this restaurant is the best Indian restaurant in Roxas City. Some people worry that they can't enjoy Indian food because of its spiciness. But don't worry, you can tell the waiters your preference when ordering in this restaurant.
Samosa is the first authentic Indian restaurant in the city of Capiz. Some of their best food items are Rose Yogurt Lassi, spicy chicken tikka masala, shrimp curry, and chicken biryani. Samosa also has vegetarian options for people who do not eat animal products. And if you are lucky, you can avail one of their promos for a discount.
The best food in Capiz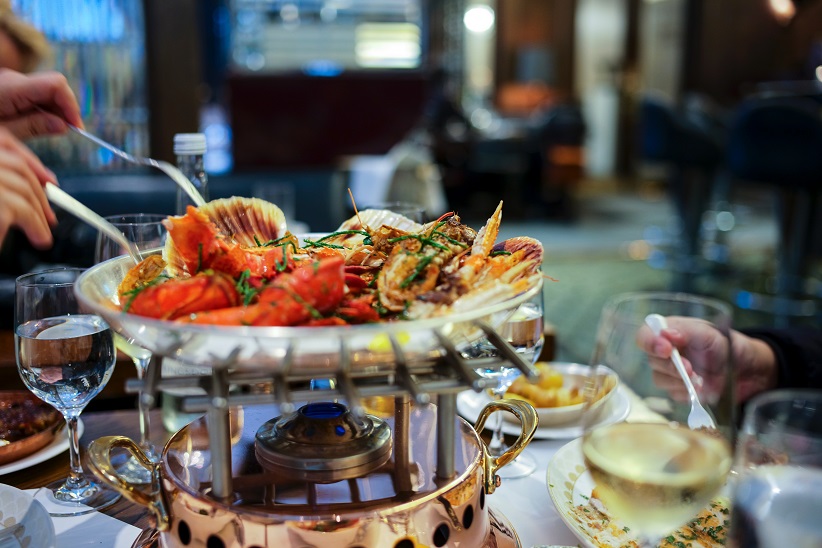 The opportunity to deliver a human experience starts with good food and serene dining service. Guests want sincerity and positivity while indulging in the meal prepared at the table, an additional point for excellent hospitality service. The food served is the cornerstone of the restaurant experience here in Roxas City.
Getting the basics of food quality, service, and price right is most important as raising overall standards. Restaurants have different price points, but the golden rule is that customers should feel that the cost of their meal is fair and reasonable. You get what you have paid for.
Roxas City restaurants aim to provide clients with an excellent overall experience that leads them to go back again and again to its finest and freshest seafood experience. Other people choose to reside in the Seafood Capital of the Philippines not just because of the food it offers but also the lifestyle.
Why live in Capiz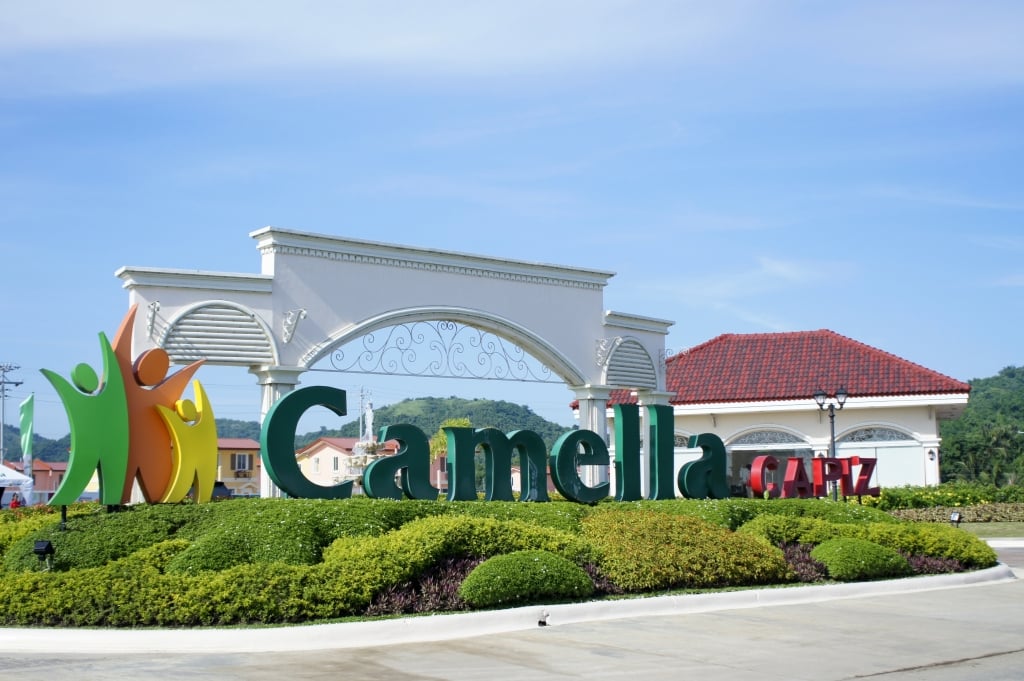 Aside from seafood, tourists also visit Capiz because this province is rich in history. Roxas City itself has historical landmarks that you can see. Living in Capiz means living a life that is surrounded by relaxing and tranquil beaches. You can find restaurants in this list are even located at the best beaches in Capiz.
In terms of accessibility, Capiz has malls, transport terminals, and other establishments that you will ever need. The question now is where to live in Capiz.
Camella Capiz is a 12-hectare Spanish-Mediterranean-inspired community accessible to everything you need as it is situated at the heart of the province, Capiz City. Camella Capiz has 24/7 security and CCTV surveillance for your safety. This community is eight minutes away from Roxas Airport.
So, what are you waiting for? Have the best life in Capiz today and trust Camella, a real estate developer that has provided a house and lot for 500,000 Filipinos for 45 years.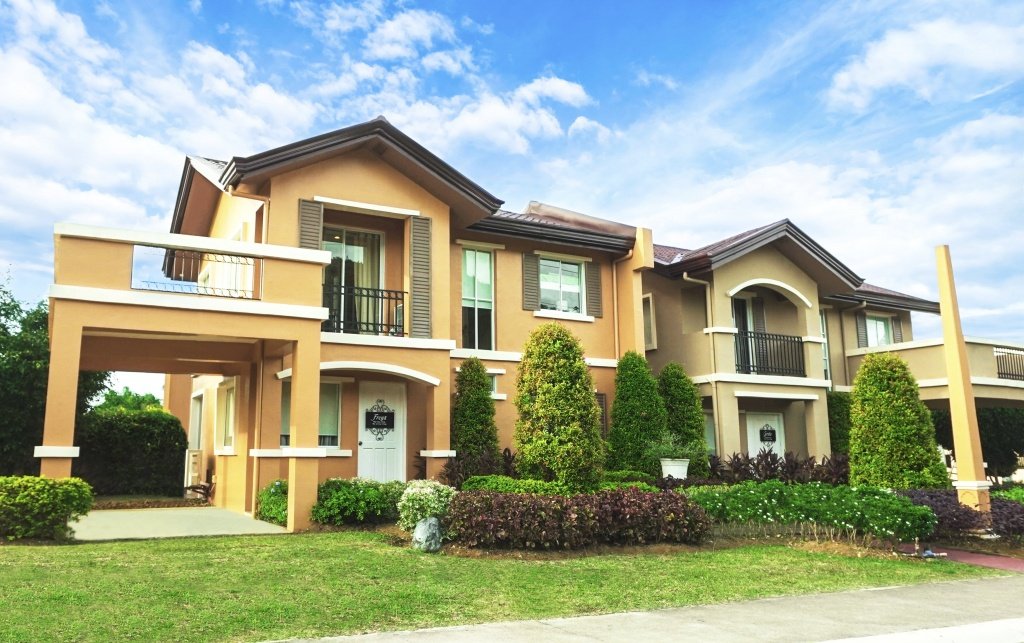 Taste the Flavors of Capiz within a Camella Home
Discover our house and lot for sale in Capiz