These local Caloocan restos and cafes should be top of your mind when you visit the city to try their best food trip places!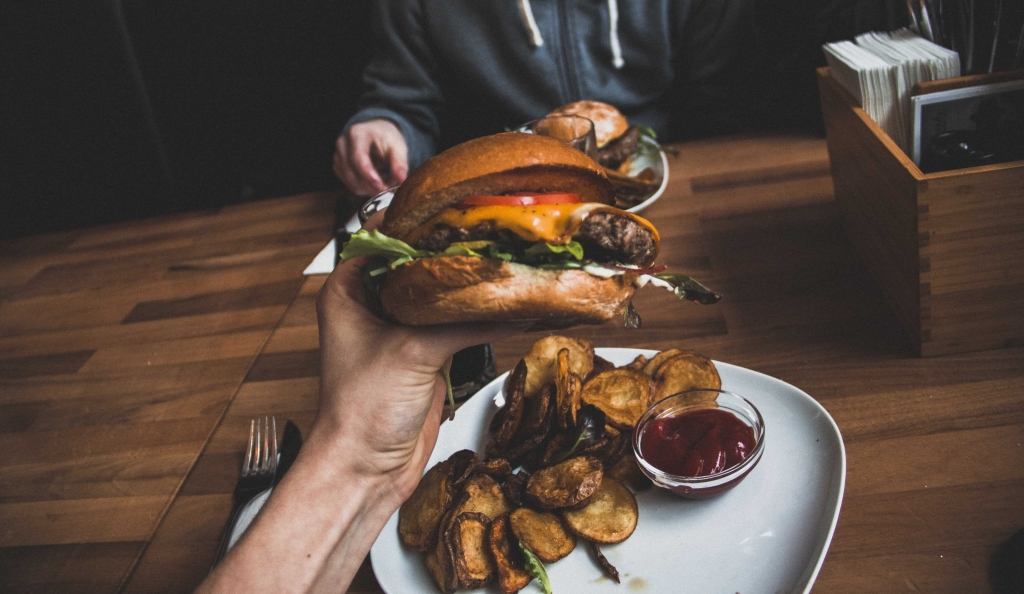 If you think about dining in NCR, you would probably go to places like Makati, Kapitolyo (Pasig), Bonifacio Global City (Taguig), and Binondo (Manila). If you live in the northern part of Metro Manila, one of the best places to go to for a great dining experience is Caloocan. Yes, Caloocan is not as famous as the other cities mentioned above, but there are some places there where you can have the best food.
Cafés, restaurants, and other places that fill your gastronomic desires are present in this 5,000-hectare city. Caloocan has people from diverse backgrounds and cultures. As they say, food is the reflection of one's culture and this city can satisfy you with different cuisines. You can even argue that Caloocan is the best food trip place in the CAMANAVA area.
Here are some of the best food trip places in Caloocan that you can try.
Boy Ching Woo Chinese Restaurant
Location: 103 J. Rodriguez Street, Caloocan, Metro Manila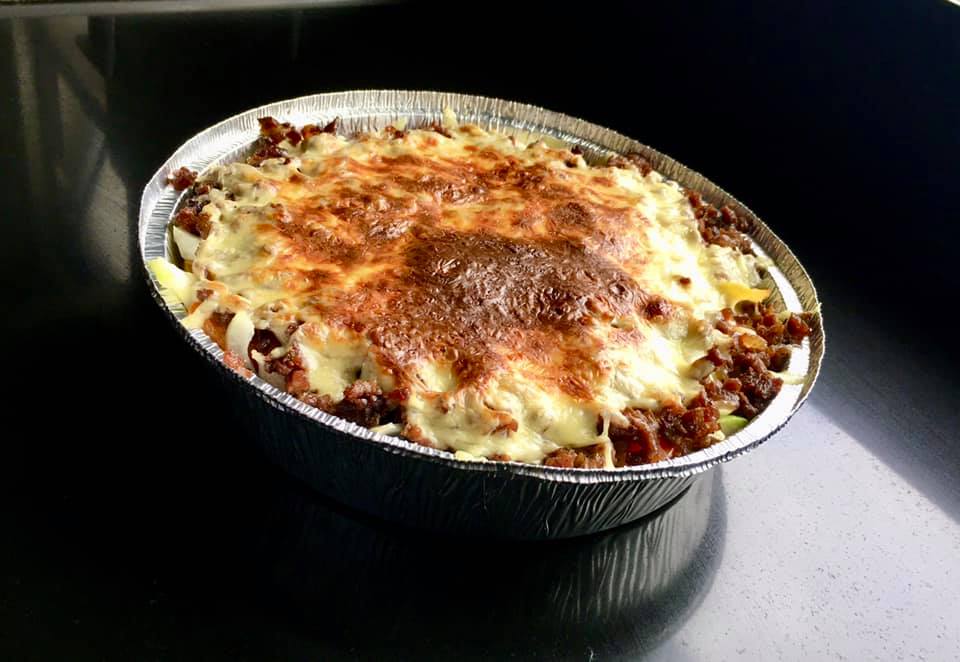 Boy Ching Woo is one of those restaurants that have witnessed historical events as it is open since the 1930s. This iconic restaurant in Caloocan serves Chinese cuisine and among these dishes, its specialties are Battered Chicken, Pancit Shanghai, Lechon con Tokwa, and Shawarma.
From humble beginnings in 1939, this restaurant became famous in Caloocan because of its serving sizes, affordable menu items, and friendly vibe. Boy Ching Woo Restaurant serves Chinese food but it also has classic Filipino dishes on its menu. The restaurant is available for birthdays, wedding receptions, and other special events.
Angel's Town Café
Location: 164b M.H. Del Pilar St, East Grace Park, Caloocan, Metro Manila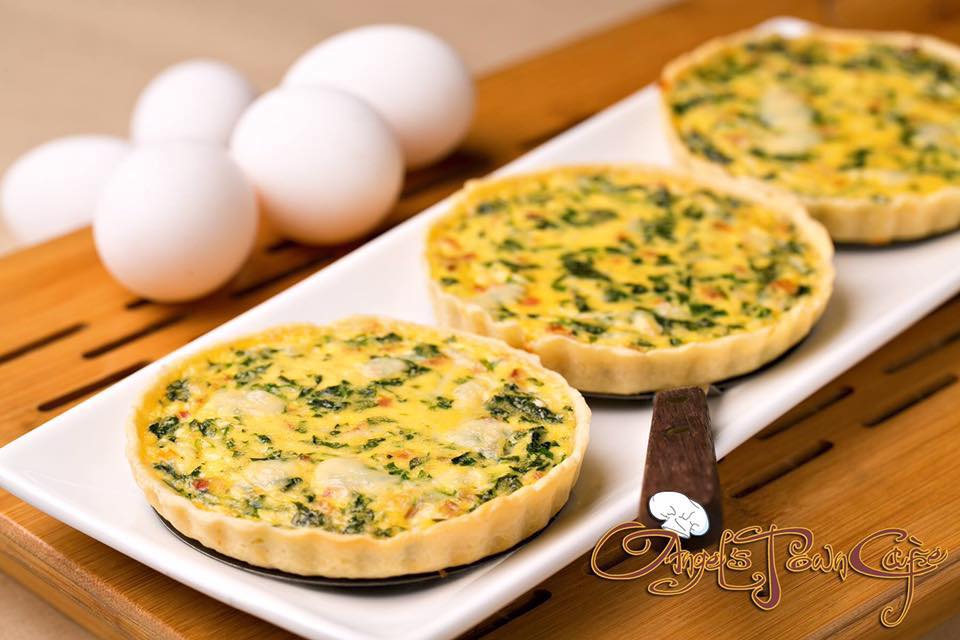 Angel's Town Café is located in the southern part of Caloocan. If you are looking for an Instagrammable café, this is perfect for you. Angel's Town Café serves Filipino, Italian, and American cuisine for its customers. The restaurant's specialties are pork chop, tuna pesto, and roast beef.
And because this food establishment is a café, you can enjoy their cheesecake and beverages as well. The place is known for its elegant decorations, amazing desserts, and staff that are very friendly and responsive. Their food presentation is creative as well and their dishes deserve to be posted on Instagram.
Angel's Pizza
Location: L/G Metroplaza Mall Quirino Highway cor. Malaria, Caloocan City, Metro Manila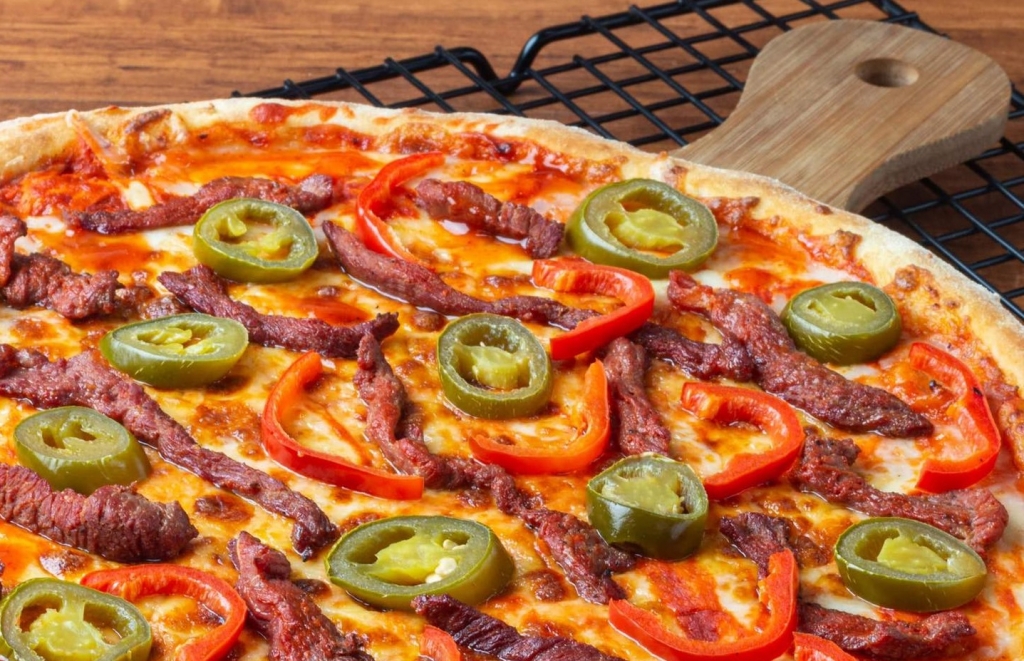 There is a chance that you might have heard about Angel's Pizza because it has multiple branches in the country. Luckily, this best-selling pizzeria is also available in the city of Caloocan. Angel's Creamy Spinach Dip Pizza which is topped with onion, spinach, and four kinds of cheese is its bestselling dish that is definitely to try for.
Aside from its signature dish, some of the best pizzas that the restaurant offers are Angel's Supreme Pizza, Creamy Garlic and 5 Cheese Pizza, Halleluia Mozzarella, and Angel's Pepperoni. What's special about Angel's Pizza is they use a special dough to the point where even its crust has a taste of its own.
Angel's Pizza uses three different sauces on their pizzas, tomato sauce, white sauce, and barbecue sauce. Once your order, please know that your pizza might take long as their pizzas are made to order to ensure its freshness.
Mandarin Sky Seafood Restaurant
Location: 123 8th St, East Grace Park, Caloocan, Metro Manila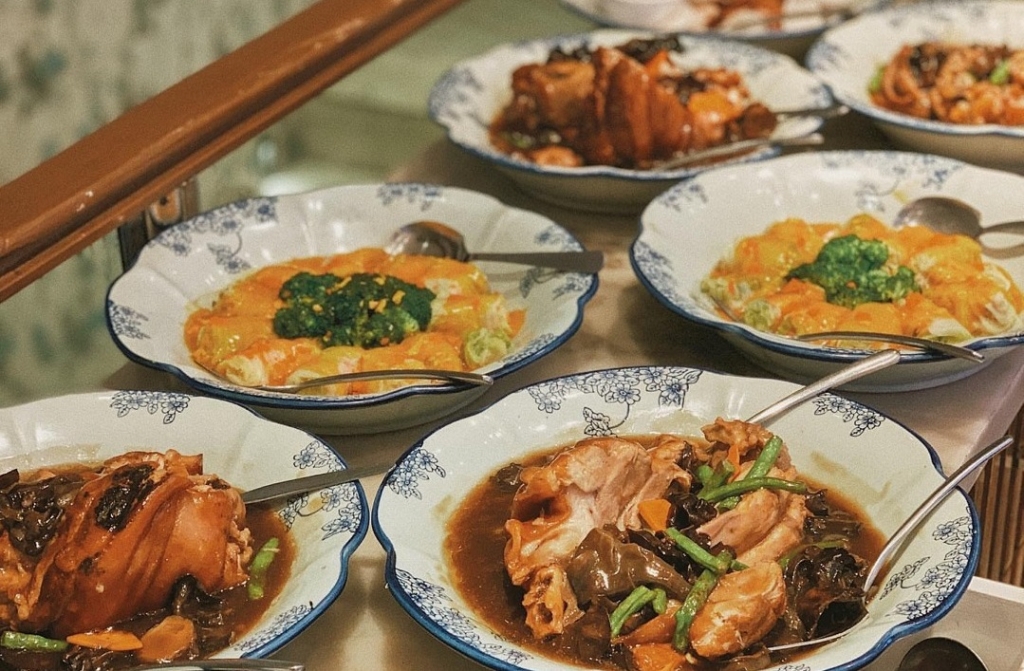 If you want a place for family dinners or romantic dates, Mandarin Sky Seafood Restaurant is an excellent choice. This restaurant offers Chinese and seafood cuisines for its customers. For its Chinese food, you should try their dim sum and dishes from their Singaporean menu.
And in terms of seafood, their Live Seafood menu items are a must-try. Some of these kinds of seafood are eel, crab, live shrimp, and sea clams. Among the restaurants in this article, you can say that Mandarin Sky Seafood Restaurant has the widest range of food items. As a foodie, you would want to return to this restaurant to try their dishes.
Mandarin Sky Seafood Restaurant's has the perfect mix of ambiance and delicious food. And if you plan to eat here with your loved ones, there are set items that you can order that start at Php 5,000.
The Hideout Bar and Restaurant
Location: 69 Caimito Road, corner Lapu-Lapu, Caloocan, Metro Manila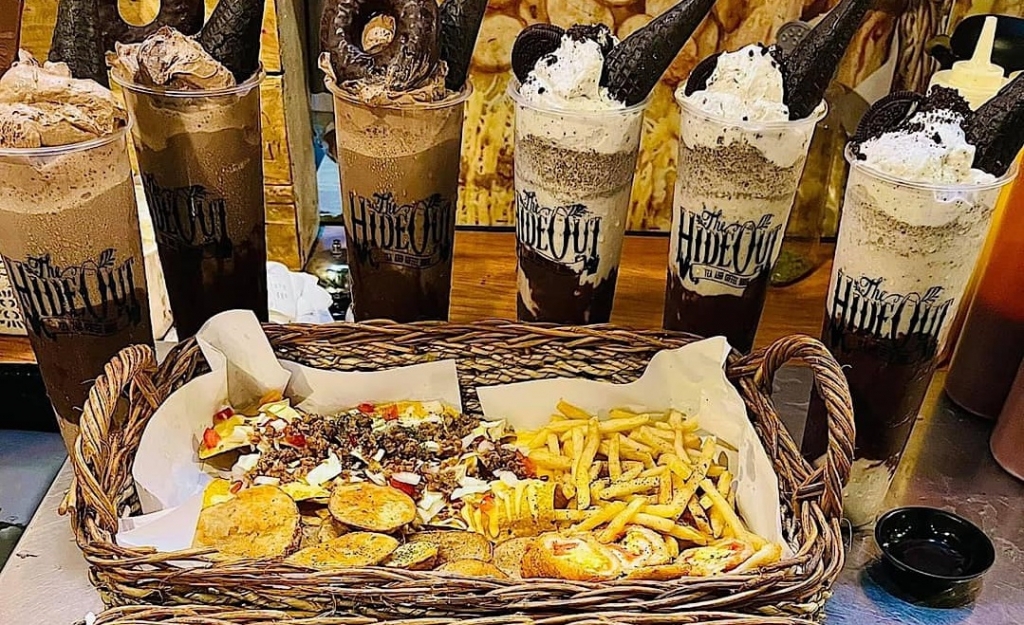 As the name suggests, The Hideout Bar and Restaurant (formerly known as The Hideout Tea and Coffee House) is a hidden gem in the city of Caloocan.
Unlike other cafés, Hideout Tea and Coffee House has an open area where you can sit on the floor or inside some teepees. More than just a café, Hideout Tea and Coffee House has a VIP Room perfect for friends and families.
Mostly, their barkada meals consist of foods like nachos, clubhouse sandwiches, crisscross fries, chicken wings, pizza rolls, mozzarella rolls, mojos, and others that are good for sharing with your barkada. However, pasta, rice meals, frappes, and milkshakes are also available at this café.
The restaurant also has a comedy night where there are standup comedians entertain its customers. Since its name change, this restaurant evolved from a simple and laid-back café to a haven for chilling and comedy.
More than a Foodie's Haven 
Caloocan is indeed underrated when it comes to food trips. However, there are a lot of things to do in this historic city than just hopping to different restaurants. Caloocan continuously thrives and grows as a city and living here is a great decision to make.
According to a report from Lamudi, Caloocan has the cheapest housing price in the National Capital Region. More than half of the houses and lots in this city are being sold for one million pesos or less. Living in vertical villages is another great way to have a place of residence in Caloocan.
If you are looking for a condo unit in Caloocan, Camella Manors Caloocan can cater to all your needs. The property is close to nearby establishments such as SM City Fairview, Ayala Fairview Terraces, and National University Fairview. With its amenities and security, Camella Manors will prove why Camella has been trusted by Filipinos for 45 years.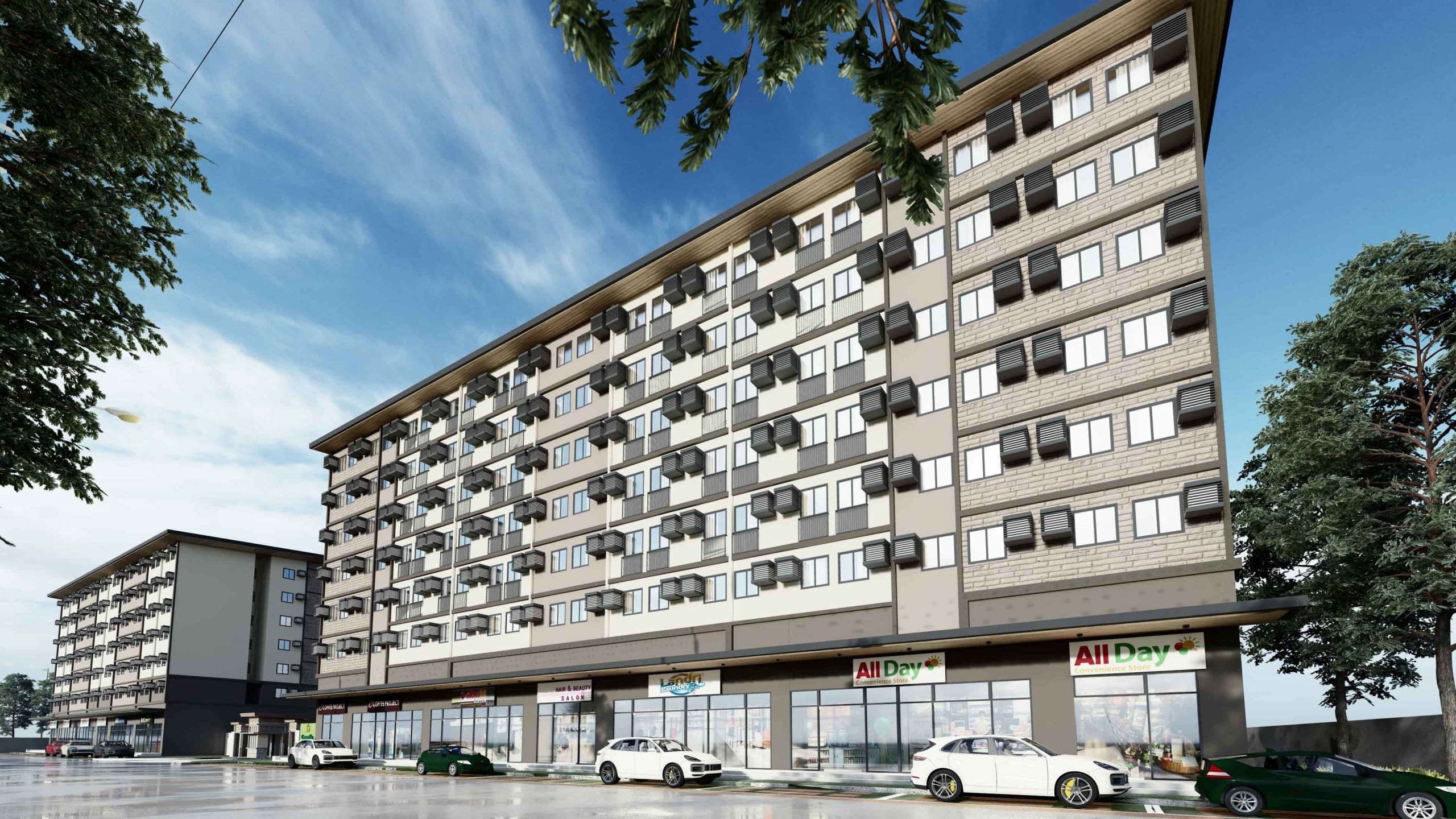 Check out our Condo in Caloocan
Find and own your practical home in Caloocan City