Living a life full of stressors with a sprinkle of heavy traffic can surely make your normal day a bad day. Waking up late, in a hurry, and then facing the heavy traffic because of tight railroads will piss off some people. That's why having major highways can reduce travel time and reduce the stress that you will have every morning you wake up late. Now let me introduce to you a trouble-free life in Batangas!
Did you know that Batangas City is the biggest and capital city in the Philippine province of Batangas? The city is well known as the Industrial Port City of CALABARZON and is now ranked as one of the Philippines' fastest urbanizing cities.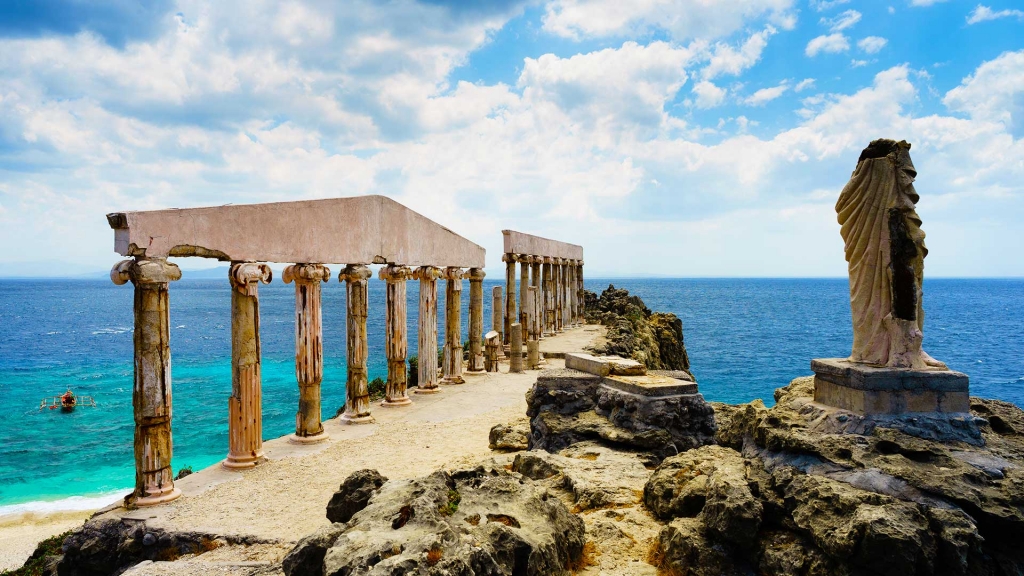 The first Spanish missionary arrived in Batangas as a result of migration. In 1581, the Spanish rulers established a pueblo in the region. The settlement was named "Batangan" because of the abundance of large logs, colloquially known as "Batang," in the area. Don Agustin Casilao, an appointee of the Spanish government, was the first governadorcillo.

The province covers 3,115.05 square kilometers or 1,202.73 square miles. According to the 2020 Census, its population was 2,908,494. The people are often known as Batangueño and Batangueña.
The Bridges That Makes Travel Easier
Batangas is one of the Philippines' fastest urbanizing cities, Batangas has mega infrastructures that make them known. Let's explore them!
Balagtas Bridge
Starting with the Balagtas Bridge. Balagtas, originally Bigaa, is a town thirty kilometers north of Manila with nine barrios. The town is shaped like a pentagon and is flanked by four towns: Bocaue on the south, Plaridel on the north, Pandi on the east, and Bulacan and Guiguinto on the west. The McArthur Highway runs through the municipality of Balagtas as it heads north to the Ilocos area.

A contemporary, first-rate concrete bridge crosses the Balagtas River on the town's southern approach from Manila. The river, accessible by banca and motorboats, drains into Manila Bay after twisting past the town of Bulacan to the west, providing fish, shrimp, and other freshwater sustenance to the people of Balagtas.

The town hall is located at the foot of the bridge, along the roadway to the north. In front of the town hall is a large park with a monument commemorating its hero, Francisco Balagtas, also known as Balagtas. Balagtas is often regarded as the "Father of Tagalog Poetry."
Calumpang Bridge
Now for the second one, the Calumpang Bridge was named after Governor and Provincial Board Member Calumpang. It was developed in 1992 to connect Batangas City Proper to the rest of the province. The 100-meter-long bridge was erected in 1992 and connects Batangas City to the community of Pallocan West.

Typhoon Glenda wrecked this 22-year-old bridge in July 2014. The devastation prompted traffic gridlock on other routes across the city. A month after the bridge was destroyed, the provincial authorities established objectives for its reconstruction. The Rehabilitation and Retrofitting Project of Calumpang Bridge under DPWH Region IV-A is presently being repaired after the Regional Office issued a Notice to Proceed on January 28, 2015.

The P63,478,735.03 renovation of the Calumpang Bridge began on January 27, 2015, and was anticipated to be finished in seven to eight months.
The Mindoro–Batangas Super Bridge
Introducing, the Mindoro-Batangas Super Bridge! The planned project is for the building of a 15-kilometer Super Bridge with two or four lanes and an optional pedestrian/bicycle lane, connecting Mindoro Island to the province of Batangas. The bridge will span 8.5 kilometers from Mindoro Island to Verde Island and 6.5 kilometers from Verde Island to Batangas, with a sea depth ranging from 10 meters to 300 meters.

Proposals to build a bridge between Batangas and Mindoro Island were suggested as early as 2011. The bridge is intended to make it simpler to move agricultural commodities from Mindoro Island to Metro Manila, which are currently exported from the island via inter-island ferries. Oriental Mindoro Governor Alfonso Umali Jr. collaborated with President Benigno Aquino III in early 2011 to launch a study to build a bridge in the area. Aquino has directed that the Department of Public Works and Highways (DPWH) secretary, Rogelio Singson, begin a feasibility study on the bridge by 2011.

This project intends to enhance Mindoro Island's present status as "Luzon's Gateway to the South" to the Island Provinces of Visayas and the Mindanao Region by establishing roadways for faster and more efficient transportation of goods and people along the existing Nautical Highway. It also intends to meet the growing need for the growth and optimization of fundamental businesses or utilities such as water, electricity, oil, and telecommunications firms. Finally, to promote agriculture and ecotourism.
Kaybiang Tunnel
Did you know that a tunnel is a man-made subterranean channel dug through a hill, mountain, building, road, or river? It is typically utilized as a means of passage. You are now aware!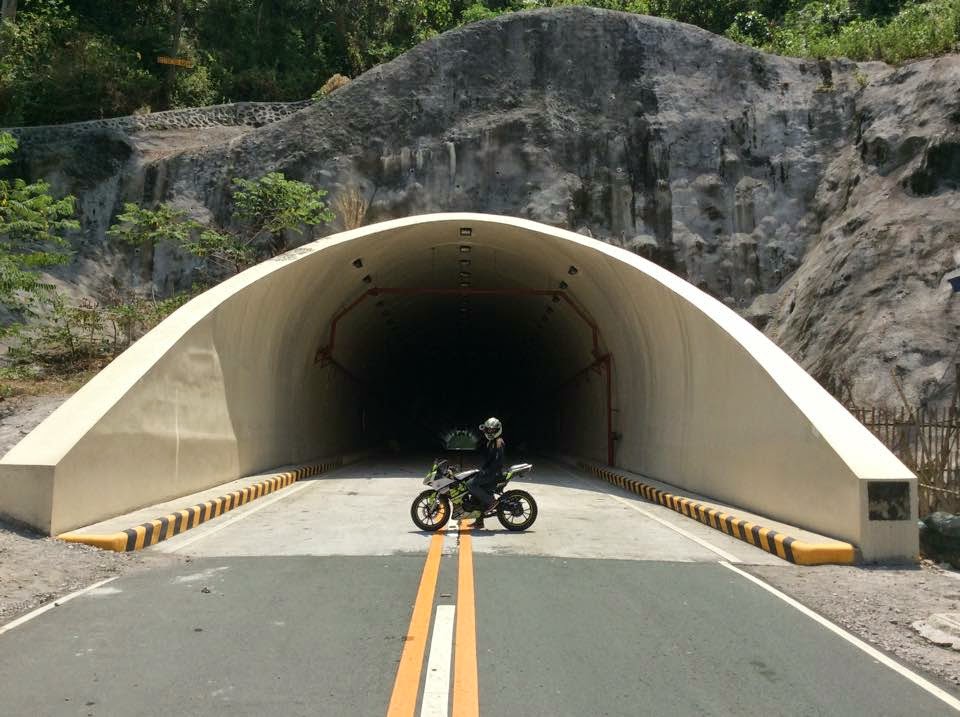 The 300-meter-long Kaybiang Tunnel, which was opened in 2013, was the largest road tunnel in the Philippines at the time. It links Ternate, Cavite, with Nasugbu, Batangas. Through the Pico de Loro peak, commonly known as Mount Palay Palay. This location was popular with cars, groups of bikers, and riders from adjacent cities or towns. It's a terrific weekend escape if you appreciate exploring new areas and admiring nature's splendor.

If you happen to visit this location, please remember to appreciate and adore it. Avoid leaving trash and creating unwanted sounds. People who come here are blaring their horns in support of historical or superstitious beliefs. It's alright, and we all accept that since we all have our own opinions, but going too far or making too much noise isn't good either, because some people aren't too comfortable with it.
Malabrigo Bridge
Going to Malabrigo Bridge. Interior Secretary Joey Lina, Mayor Renato Perez, and Vice Mayor Demetrio Araja opened the Lobo Bridge II, the longest bridge in the Province of Batangas, on September 27, just in time for the town's 130th foundation day. This bridge will assist nine barangays linking to the Poblacion, including Mabilog na Bundok, Olo-olo, Lagadlarin, Sawang, Soloc, Malabrigo, Balibago, and Biga. It would also connect Lobo to the adjacent town of San Juan.

The bridge was built in 1984 during the administration of then-mayor Ruperto Sulit, but it succumbed to the fury of a powerful storm in 1988, which wrecked the approach to the Lobo bridge. The city administration began restoring and developing the bridge in May 1998. The bridge substructure is being partially built by L.R. Tique Builders. Another contract was awarded to C.S. Rayos Construction came after on June 23, 1999. The contract was for P15.799 million.

Phase III, which included the bridge's construction, began on October 19, 2000. This project had a budget of P39.114 million and was completed in October 2001. A.C. was the contractor this round. Sanchez Construction and Development Corporation is an acronym for Sanchez Construction and Development Corporation.

This bridge, which is presently the longest in region 4, has a total span of 243 meters and is made up of seven 33-meter sections. This comprises building a 97-meter concrete approach with stone masonry on both sides.
Batangas International Port
The Batangas International Port, also known as the Batangas Pier, is a seaport in Barangay Santa Clara, Batangas City that predominantly serves the Philippines' Calabarzon area. The seaport is around 150 hectares in size. In 1956, it was designated as a national port. It serves as a backup port for Manila's Port of Entry. In terms of revenue, it was the Philippines' 2nd largest port in the 1990s, following only the Port of Manila.

Did you know that the Batangas Container Terminal (BCT) at the Batangas International Port is managed by listed Asian Terminals Incorporated and serves key businesses in Southern Luzon? From January through July 2016, BCT handled approximately 85,000 twenty-foot equivalent units, or TEUs, of foreign containers. The terminal handled 130,000 TEUs in 2015, accounting for 28.9 percent of its total capacity of 450,000 TEUs.

The Batangas port also serves as a hub for passengers, Roro/ferry transportation (terminal 2), and tourism traffic. After the toll entry, there are three passenger terminals inside the port. The existence of a community of hustlers, tourist guides, and aggressive unauthorized port authority "helpers" aimed at tourists may be a concern, particularly for foreign visitors unfamiliar with the terminal's organization. The boats frequently fail to depart on schedule, and the passenger terminal's terrible image is in desperate need of repair. Some Roro ferry services appear to frequently fail to fulfill marine safety regulations due to insufficient ship maintenance and chronic overload.

The Philippine Ports Authority (PPA), the country's port administration, manages the Batangas port. In 1975, the Philippines Ports Authority was created and is linked til now to the Department of Transportation (DOTr) for policy and program coordination. Port management was combined with the Bureau of Customs' usual responsibility of revenue collection (BOC). PPA is also tasked with carrying out all port construction projects underneath its port system.

The port is administered by the Customs Collection District of Batangas, also known as Collection District IV, which includes the provinces of Aurora, Batangas, Quezon, Marinduque, Oriental, and Occidental Mindoro, and Palawan. Customs designates Batangas City as the district's major port of entry, while the sub-ports of entry include Puerto Princesa in Palawan and Plaridel in Quezon and Aurora.
Ambulong Bridge
People from the western sides of Taal Lake began to migrate eastward in search of better possibilities in the early nineteenth century. Time flew by in an instant. People arrived in large numbers to join the original settlers, and the hamlet grew in size. From 1885 until 1890, a few years before the commencement of the Filipino armed rebellion against the Spanish government, Ambulong became a barrio within the city of Tanauan in the province of Batangas.

A study of the history of Ambulong, how it was in the past, and how it became what it is now, revealed that the first name used to denote this location was Tanauan. The provincial road from Tanauan to Talisay, which passed through Ambulong, was established in 1924, and the bridge built across the Angasin River is the current boundary between Tanauan and Talisay.

Taal Lake is located on the western edge of this neighborhood. Looking around from the lake's beaches, one can view the beautiful landscape of an island that is home to one of the world's most renowned volcanoes, the cities of Malvar, Lipa, Cuenca, Taal, Lemery, Batangas, Talisay, the long mountain ranges of Cavite, and the nearby territories. The early occupants derived the name "Tanauan," which means "center of views," from the fact that this is a center of views for numerous areas. Tanauan was then used to refer to the entire town, with Ambulong being merely a section of it.

Now that you know the mega infrastructures of the well-known Industrial Port City of CALABARZON, Batangas City, let's go now to what house and lot for sale in Batangas has to offer!
Come Home to Trouble-Free House!
Introducing Camella's 7th house and lot development in the province, Camella Batangas City. Camella Batangas City is located in the center of Alangilan, Batangas City, where residents may make use of the amenities of commercial and business areas, large retail complexes, schools, churches, and main thoroughfares. Camella Batangas City is a perfect community for families wishing to settle down in a calm area while yet being close to the city core.
A Home of Necessities
House buyers can select from a selection of fashionable and calculated house and lot packages. Whether you are a young family starting out, a young talent making their initial investment, or a retired couple wanting to settle down, you may discover a home that best meets your requirements and purpose in a house and lot for sale in Batangas.

House and lot for sale in Batangas has a wide range of various choices. House buyers can choose from the following Camella Home Series house models: Bella, Cara, Dani, Ella, Freya, and Greta. Each house model has a 2-story design, 2 to 5 bedrooms (depending on the model), 2 to 3 toilets and baths, a huge kitchen and dining space ideal for home festivities, and a living room dedicated to precious time spent with your family. All house types have a built-in or optional balcony, as well as a carport for your family's vehicle.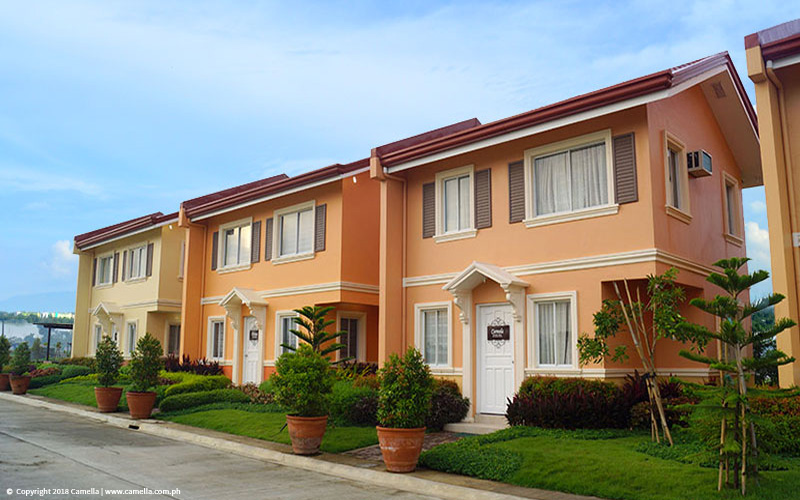 Take Advantage of the Amenities!
Without a doubt! House and lot for sale in Batangas also assure the protection of its inhabitants by implementing tight security measures such as a high perimeter fence, a 24-hour CCTV monitoring the entry, and security guards patrolling the area around the clock. Residents may relax knowing they live in a safe and secure neighborhood. House and lot for sale in Batangas also provide residents with exceptional lifestyle facilities such as a themed clubhouse, jogging paths, a swimming pool, and manicured parks and gardens, ensuring an enhanced lifestyle.

Life with bridges is a great advantage to reducing the travel time and avoiding the huge or heavy traffic every single day. That is why living in a house and lot for sale in Batangas is the wisest choice you will ever make. Come live in a house and lot for sale in Batangas!