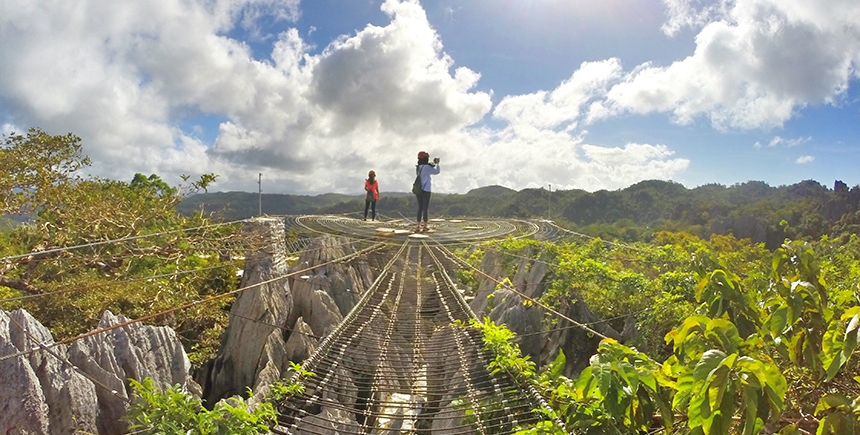 The province of Rizal is located in Southern Luzon. The province is named after the Philippine national hero Jose Rizal. Rizal province has a total land area of 1,191.94 sq. km. and has a total population of 3,330,143, according to the 2020 census. Rizal has 13 municipalities, and its capital is Antipolo.
Antipolo is rich in natural resources, tourist spots, and culture. Rizal is located at the east of Metro Manila, making the province a popular travel destination for those who want to escape the metropolis. With its wide range of attractions, Rizal is the perfect place for someone who has a taste for adventure. 
If you plan to have a day tour or a weekend getaway, you will never run out of things to do in Rizal.
Things to do in Rizal Province
Riding an All-Terrain Vehicle (ATV)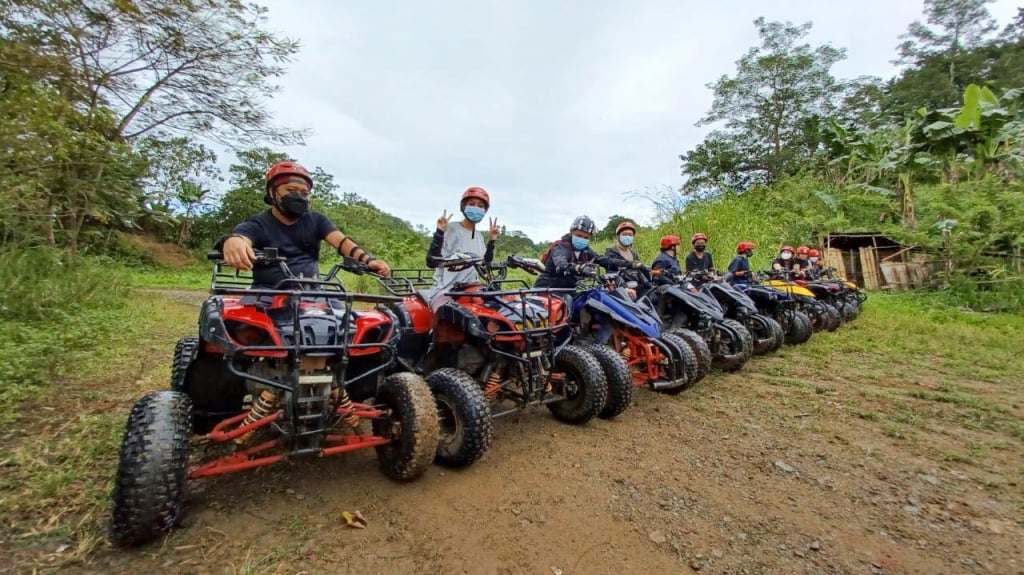 If you are an adrenaline junkie trying to get your fix, riding an ATV should be on your list of activities when visiting Rizal. ATV Adventures Rizal will cater to your needs if you want to ride an ATV through the trenches and muddy trails of Rizal. If this will be your first time riding an ATV, it is best if you go on a short trail.
A short trail from ATV Adventures Rizal costs around PHP 1500, including a two-hour ATV ride to flat concrete roads. If you want to take it to the next level, you can go for a long trail, forest trail, river trail, campsite day tour trail, jungle trail, and overnight trail. Trail prices range from around PHP 2500 – 6000, depending on your trail.
If you want to book an ATV adventure today, you can contact 0908 894 0771 or visit their Facebook page.
Dominate the Paintball Battlefield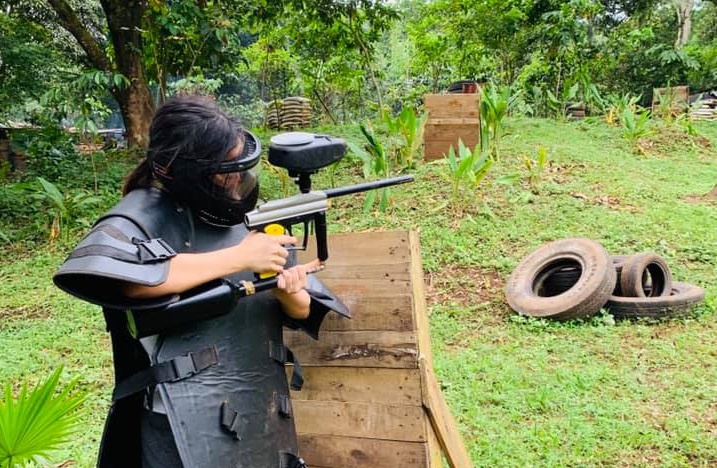 Another attraction offered by ATV Adventures Rizal is Paintball Battleground. For only PHP 350, you have an action-packed hour of playing paintball with your friends and family, including 50 bullets, gears, a vest, masks, and a paintball gun. To reserve a time slot, you should have at least eight members in your group.
An extreme sport such as paintball has rules you should follow. Paintball guns can cause injury if you are shot without wearing proper equipment, so you should never take your mask off unless the game is over. Close-range and blind firing is also extremely prohibited inside the paintball field.
Before playing paintball, you should engrave in your mind that paintballs can cause pain and never intend to hurt someone with it.
Visit Hinulugang Taktak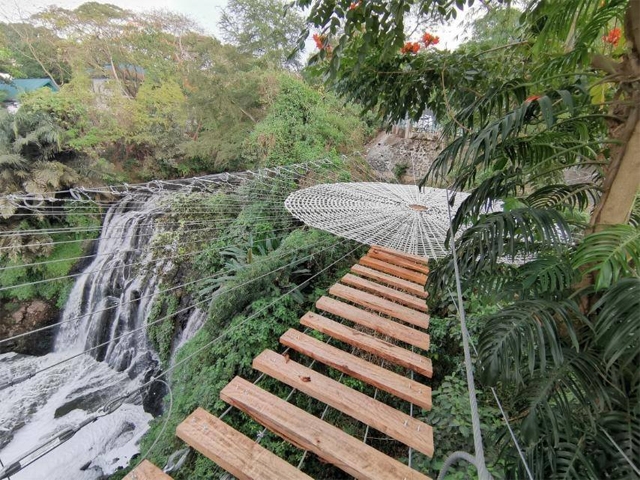 Hinulugang Taktak Protected Landscape is one of the most famous tourist attractions in the province of Rizal. It was initially a recreational area, but in 2000, the waterfall became a protected landscape. The area surrounding the waterfalls is currently a picnic site, and there is an area designated if tourists want to swim.
Today there are new facilities installed in Hinulugang Taktak. Some of these facilities include a wall-climbing facility, a hanging bridge, and cottages you can rent. The trails going to Hinulugang Taktak have been made accessible to Persons With Disabilities (PWD) and senior citizens. Most tourists take a quick tour of the nearby Pinto Art Museum after going to the falls.
Hinulugang Taktak is open from 8 am to 5 pm every day. The entrance fee costs around PHP 30 for adults, PHP 15 for students, and PHP 100 for foreigners, and it is accessible for children, PWDs, and senior citizens.
Reach Mt. Daraitan's summit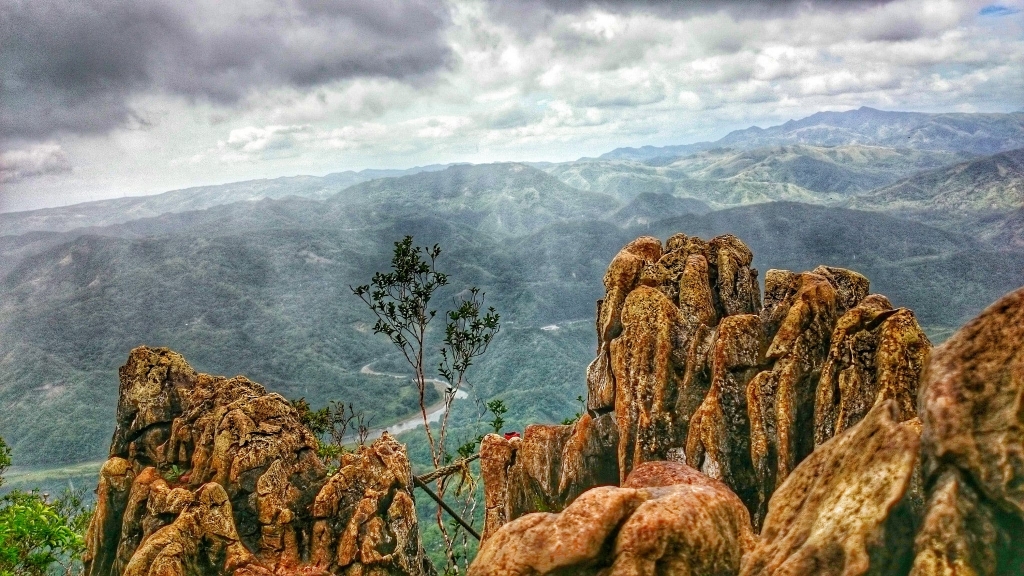 Climbing Mt. Daraitan is a challenging but fulfilling experience. The mountain's summit will take you to a breathtaking view of the Tinipak River and Sierra Madre mountain range. There are two trails in Mt. Daraitan, the short but challenging or the long but relaxing trail, and it is up to you to choose which trail you'll go.
Once you start to climb the mountain, you will notice the limestone formations and lush forests surrounding the trail. Mt. Daraitan also has a nearby cave that you can check if you still have time. It usually takes climbers three to four hours to reach Mt. Daraitan's summit. After the trek, you can go for a swim in the Tinipak River.
See the Higantes Festival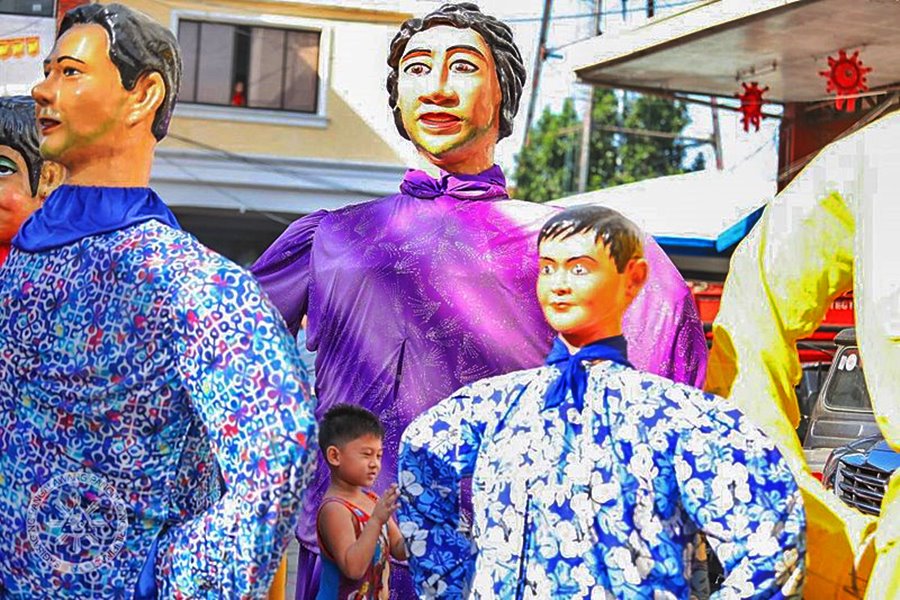 Higantes Festival is celebrated every year in the town of Angono. This festival is known for the giant paper-mâché mascots paraded by the locals. Before, Higantes Festival was a mockery of the evil landowners during the Spanish period. Still, over the years, the festival was dedicated to celebrating the feast of Pope St. Clement I.
The mascots being paraded during the Higantes Festival represents the barangays that surround Angono. Many of these mascots are made to symbolize the specialty a barangay offers. For instance, a village known for balut might create a mascot with a duck-shaped head. Currently, hundreds of mascots are being paraded each year.
Aside from giant mascots, people sprinkle each other with water during Higantes Festival to symbolize St. Clement being the patron of the fisherfolk. If you are going to attend the festival, be sure to bring extra clothes.
Why Live in the Province of Rizal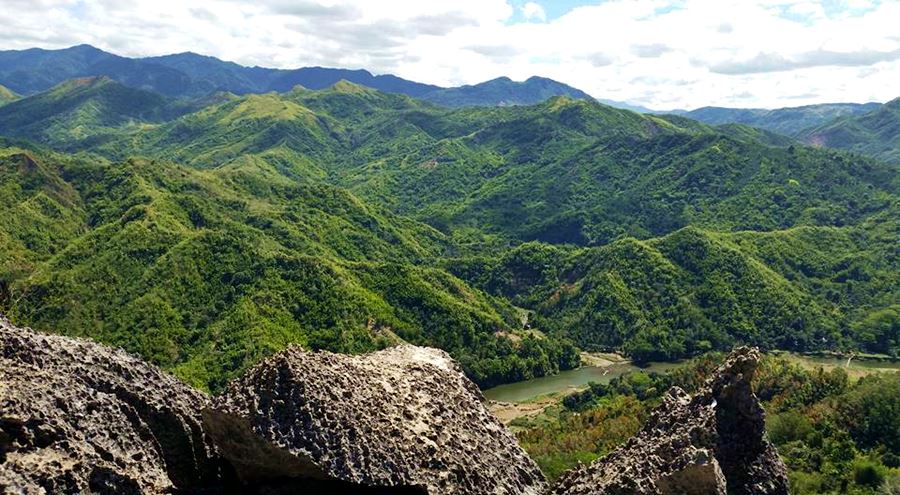 Aside from these tourist destinations, there are advantages to living in Rizal. For instance, the province of Rizal is now more accessible for everyone because of recent infrastructure developments within the area. With the rise of the Metro Manila Expressway, motorists will now have easy access to Rizal from Metro Manila and CALABARZON.
Another reason why you should consider living in Rizal is its location. Rizal is rich in natural resources and tourist spots as it sits on the foot of the Sierra Madre mountain range. Living in Rizal can give you the luxury of working in Metro Manila and relaxing in the best tourist spots in the Philippines.
Where to live in Rizal province?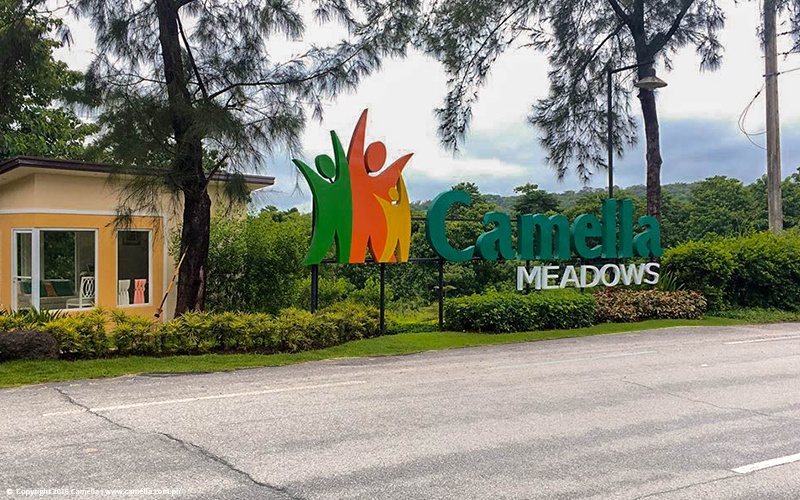 If you are looking for a house and lot in Rizal, you should consider Camella Meadows located in the hills of Angono and Binangonan. Having your real estate property in Camella Meadows allows you to live in a secure, safe, loving community. With 45 years of experience, Camella guarantees that you would want to come home.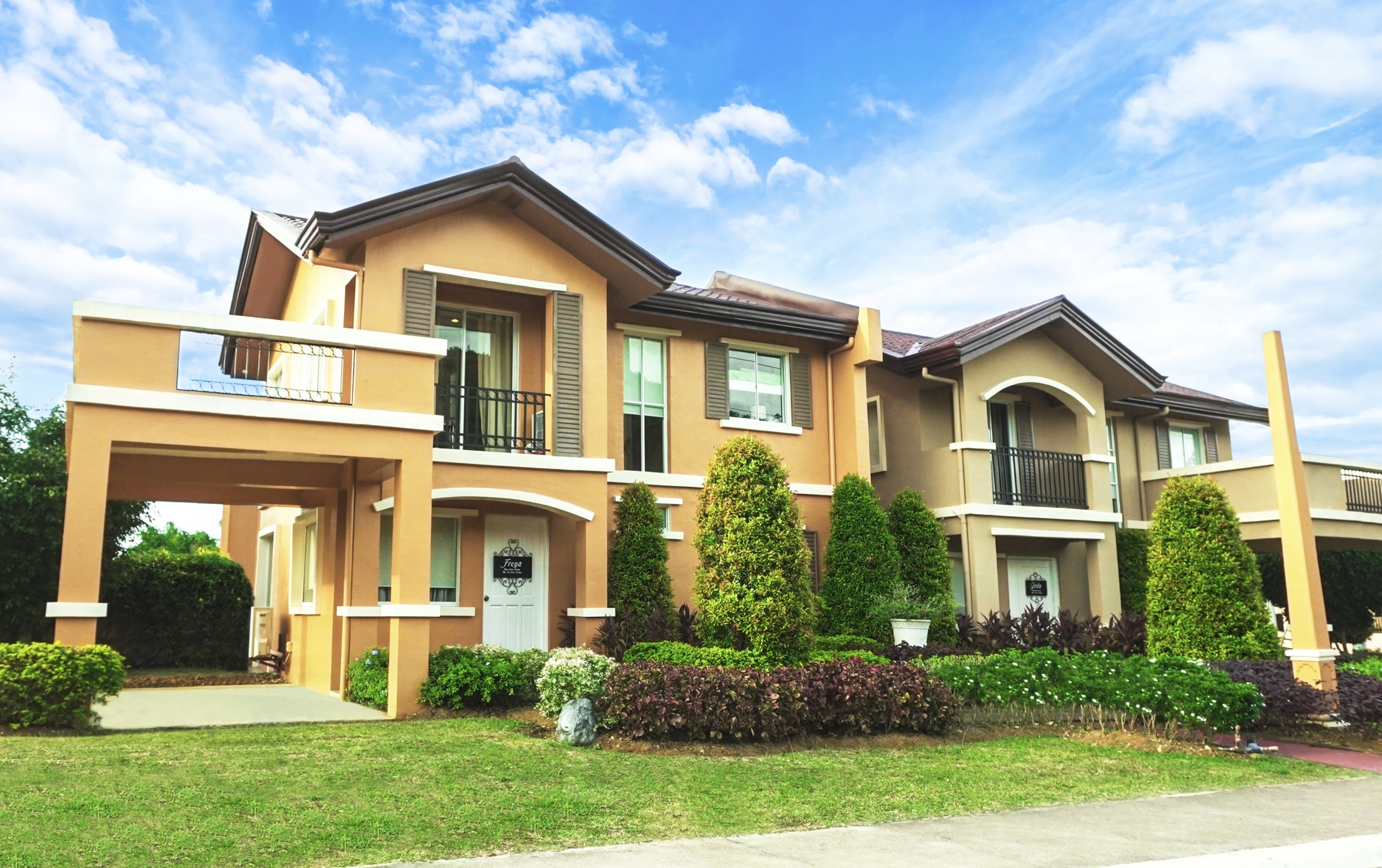 Check our House and Lot for Sale in Rizal Province
Select your dream house and lot in Camella Meadows in Rizal Province!