In this digital era, where information bombards us at high-speed, it can be overwhelming to find ways to improve ourselves. Fortunately, podcasts have emerged as an accessible and engaging medium for self-help and personal growth.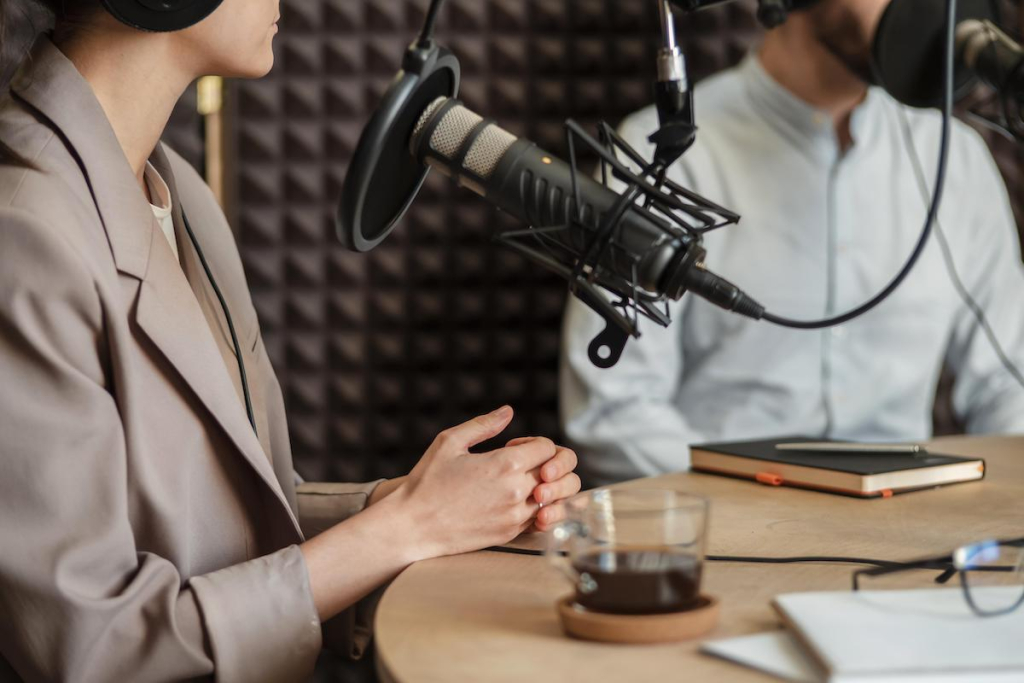 The self-improvement journey is a relatable topic that appeals to many. Working on your growth and development is rewarding for both your personal and professional lives. In a way, it is also taking care of yourself and a helpful step in setting smart goals.
For those who are too busy to sit down and read self-improvement books, podcasts are the next best alternative. In fact, podcasts offer a more diverse range of hosts, experts, and guests that provide valuable insights, strategies, and tips. All of them help you achieve your self-improvement goals and become the best version of yourself.
Below, we have curated some of the best Philippine podcasters that provide insightful self-improvement tips. These cover various topics, from self-awareness and improving relationships to financial literacy and investments. Whether you're looking for inspiration or practical advice, these podcasts will help you unlock your full potential and live a fulfilling life your future self will thank you for.
Top Philippine podcasters for self-improvement
If self-growth, financial literacy, and improving relationships are part of your top priorities this year, below is a list of podcasters to tune into:
Boiling Waters PH
Self-improvement is a serious topic, especially in the context of maintaining relationships. However, it does not mean that it cannot be fun. If you are looking for a relatable podcast that does not shy away from talking about the uncomfortable, Boiling Waters is the right channel for you.
The podcast talks about relationships, love, and romance, with discussions that you might find helpful and disarmingly entertaining. In addition, the show covers extensively relevant topics like courtship and dating (Tips on Not What to Do During the Getting to Know Stage), navigating through a heartbreak (Steps on How to Move On Within 6 Months), and building long-term relationships (Love Blooms When It's Not Inhibited).
Where to listen?
Chink Positive
Are you often blocked by self-doubt when making big financial decisions? Fret not because you can still start learning to be more confident about your financial decisions with the help of expert-backed podcasts such as Chink Positive. Hosted by motivational speaker, wealth coach, and best-selling author Chinkee Tan, the podcast will serve as your comprehensive guide to financial literacy.
What's special about the podcast is that it teaches everything you need to know about investing, as well as the right attitude in handling your finances. In each episode, Chinkee answers the big questions on how to save, budget, get out of debt, and invest. Whether you are a newbie or a seasoned investor, there are self-improvement strategies to glean from each episode of the podcast.
Where to listen?
The 80 Percent
Do you need more resources to improve your money habits and mindset? The 80 Percent, hosted by Registered Financial Planner and financial literacy advocate, Fritz Villafuerte, has a gold mine of ideas to help you achieve financial success.
As of now, the podcast has over 150 episodes covering topics such as expanding your income sources (Ways to Earn Extra Income to Beat Inflation), learning how to invest (6 Quick Steps for Beginner Investors), and managing your debts (The Three Types of Debt and How It Can Affect Your Finances).
The podcast has so far received positive reviews from listeners who found value in the host's financial advice. Ultimately, the 80 Percent is a valuable resource for those who want to learn more about personal finance and improve their financial situation.
Where to listen?
Spotify

Apple Podcasts App
OnlyFun with Chico and Gino
Self-improvement does not always have to be strategic. Sometimes it means letting yourself enjoy little things and find new interests. For those who want to keep up-to-date with the latest popular movies and series and all things pop culture, OnlyFun with Chico and Gino has got you covered.
Hosted by former radio partners Chico Garcia and Gino Quillamor, the podcast is a lighthearted dive into everything under the sun. You may find yourself listening to McDonald's going green and good in one episode and the hosts sharing their personal stories and experiences in another.
Where to listen?
Spotify

Apple Podcasts App
The Eve's Drop
Self-improvement does not stop at enhancing your skills or finding new hobbies. Sometimes, it also means finding a community of people who share your experiences. This is what The Eve's Drop podcast is all about.
Led by the hosts Delamar Arias, Monica Francesca Tobias, and Gelli Victor, the podcast centers on womanhood, life, love, mental health, personal growth, and the right amount of drama and gossip.
Related: 13 Best Podcasts For Every Filipina Girlboss On The Go
With its unfiltered approach to topics, Eve's Drop explores relatable experiences that will leave you either laughing or crying your heart out. Essentially, the podcast is a safe space for women to get real in sharing their experiences and empower and inspire their listeners.
Where to listen?
Spotify

Apple Podcasts App
Small Talk! with Alec Cuenca
Sometimes we need inspiration to motivate us and continue improving ourselves. And that is just what the Small Talk! with Alec Cuenca podcast delivers. Small talks as they may seem, Alec Cuenca brings big personalities and discuss thought-provoking stories about motivation, mindset, and everything in between.
With each new episode, the podcast explores topics like personal development (The Secret in Setting the Right Goals), taking control of your mind (How to Change Your Limiting Beliefs), healing your heart (5 Steps to Let Go), and staying mentally well (How to Find Peace and Happiness). With this podcast, you build your progress, one small talk at a time.
Where to listen?
Spotify

Apple Podcasts App
Why are podcasts on the rise?
Podcasts emerged in the early 2000s and became more popular in the mid-2000s with the introduction of portable digital audio devices such as the iPod. In fact, the term "podcast" is a combination of the words "iPod" and "broadcast."
But what exactly are podcasts? Podcasts are audio files (and sometimes video files) that are available online both for streaming and download.
Its recent rise are due to several reasons. First, the proliferation of smartphones and other portable devices has made it easier for people to access and listen to podcasts on-the-go.
Second, the low cost of entry for podcast production and distribution has led to a significant increase in the number of podcasts available, catering to almost any interest or niche.
Third, the rise of social media has made it easier for podcasters to market their content and build an audience.
Lastly, podcasts do not require your full attention, which makes it a perfect format for consuming information while doing other tasks such as cooking or exercising.
Why listen to podcasts for self-improvement?
Podcasts can be an excellent resource for self-improvement because they offer access to a wide range of experts and perspectives on various topics. For example, podcasts on self-improvement can cover topics such as personal development, goal setting, time management, and mindfulness.
These podcasts often feature interviews with experts in the field, providing listeners with practical advice and actionable tips. Additionally, podcasts can be a convenient and flexible way for people to learn and improve themselves on their own schedule.
Finally, listening to podcasts can be a great way to stay motivated and inspired, particularly during challenging times.
Improve your overall lifestyle
Improving yourself is the first step in changing your overall lifestyle for the better. Live in an environment that gives you all the opportunities for growth like Camella. See how our communities and vertical villages can help improve your everyday.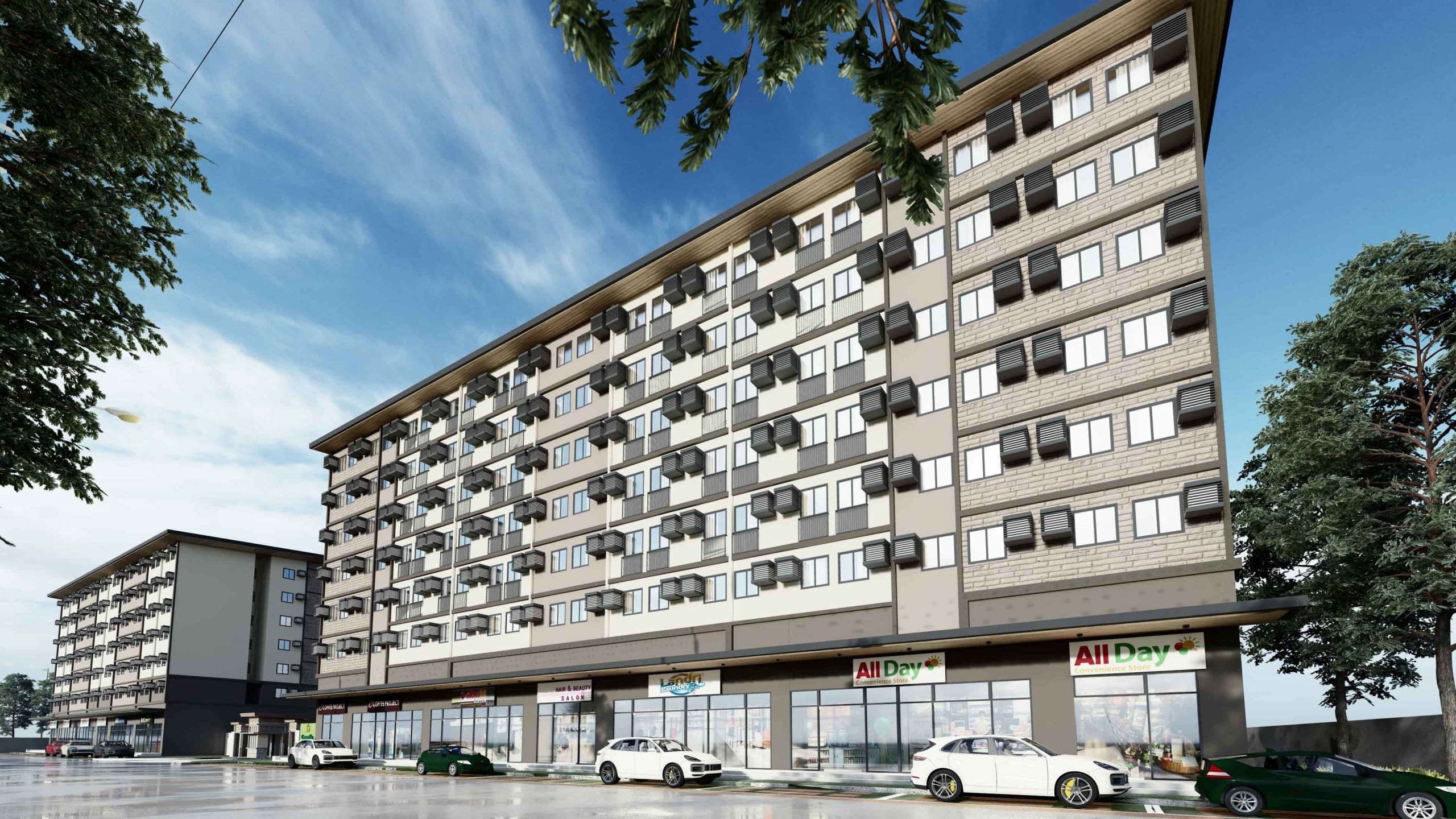 Check out our Condo for Sale Properties
Discover our condo for sale properties in the Philippines