As our world progresses, our environment experience drastic change that affects our healthy living and holistic lifestyle. The continuous emission of carbon dioxide, methane, and nitrous oxide greatly contributes to the serious issue of our planet and is certainly needs to be fully addressed. Global warming is a rapid and dramatic event that we should take into account because it can only get worse. It is why it is important to look for properties in the Philippines that actively participate in different environmental programs.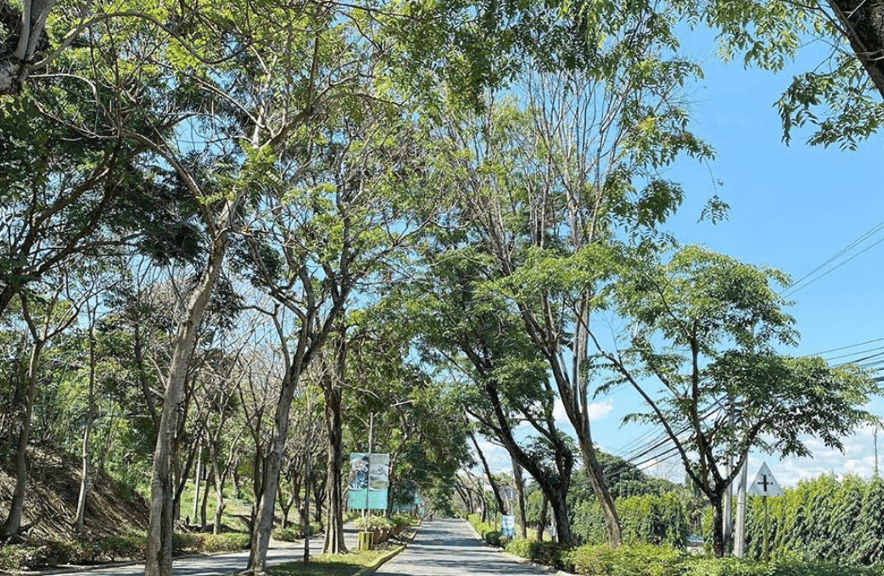 To live in a city that recognizes and acknowledges environmental issues is a cardinal turning point when investing in any real estate property in the Philippines. Of course, it is not enough that a person only knows what is the cleanest city in the country. One should thoroughly examine every environmental subfactor available in the list. Considering that the chosen city has met the set standard or criteria for being the cleanest, most eco-friendly, and most sustainable city is essential.
Some of the things that one should keep in mind are the city's status when it comes to proper waste management and disposal, air quality index, land pollution, water treatment facilities, and even environmental green programs for better living. It is important to be aware of the environmental standing of a specific city to make sure that you are spending your time in a place that prioritizes the healthiness of our planet. Even so, a city that implements environmental laws and policies can ensure every resident's overall health and productivity.
If you are pondering upon what is the cleanest cities to live in the Philippines, well then here's the list of the 10 most sustainable and environmentally friendly cities that you can choose from when investing in a property in the Philippines:
Top 10 Eco-friendly Cities in the Philippines
Batangas City  
The 'Land of the Rolling Hills' most famously known as the City of Batangas is one of the astounding cities in the Philippines that boasts environmental efforts and initiatives. It is part of the CALABARZON region and has a total land area of 109.25 sq mi. Since 2017, the city has pridefully taken home an award that relates to the cleanliness of the city. It won 'The Environment-Friendly Award' and it didn't stop there. By October, the year 2020, the city of Batangas showed off its charm by earning 'The World's Most Lovable City' under the category made by World Wide Fund or WWF.
E-Code of Batangas City
Moreover, the city of Batangas is an ideal option for everyone who loves rules and policies because it has an environmental code called 'E-Code of Batangas City. It is ordained in 2010 and ever since then, people are expected to follow the protocols listed in the code. It has 24 articles with 176 sub-articles that primarily contain the environmental provisions and policies. This code is such an interesting guide for every Batangueños because there are specific penalties for each violation.
It was made solely to discourage anyone who will try to impede the city's goal of becoming the first carbon-neutral city by 2030. Also, the penalties for every violation is existing because planning environmental projects and implementing the actual program is not easy. The city has a goal of preserving and conserving every bit of natural resources that they have so it is only plausible to follow the given protocols.
After all, the 'E-Code of Batangas City' guides its citizen by acting accordingly. If you feel like this is too restricting, do not worry because there are also incentives offered for those who will actively practice the environmental code. The government of Batangas City knew that to successfully reach their dream, it needs a unified action from its citizens. An estimated incentive of ₱100,000 and recognition of 'The Most Eco-friendly Business District Allocate' will be given to those small businesses that will exercise the environmental guidelines.
For instance, having a building that is built with green materials is a good point. So, overall, if you want to have a property in the Philippines that actively promotes the environment and gives incentive to businesses, then it is already the best option for you. You can reap an economical advantage while living a healthy lifestyle. You may start looking on Camella Batangas.
Makati City
The city of Makati is a viable location for family and couples who wants to start investing in real estate properties in the Philippines. It is a green development hub that has been internationally recognized by World Wildlife Fund (WWF) as an environment-friendly metropolis that is livable and self-sustaining. One of the plenty reasons why you should buy a property in Makati is its reputation when it comes to cleanliness and concern for Mother Earth. It practices 'Earth Hour' from 8:00-9:00 p.m. wherein residents are expected to switch to compact fluorescent lamps or LFCs. For one hour, this energy conservation project better helps our planet to be a healthier and more relaxing place to live.
On a lighter note, Makati is not running our of projects since they also have electronic jeepneys and hybrid buses that are proven to be an eco-friendly type of transportation. It does not exude carbon dioxide or harmful chemicals that can have deleterious effects on earth. Parks for socialization are emphasized in this city, too! It encourages the residents to spend more time appreciating what is around them instead of idly resting on the bed while surfing the internet. Salcedo Park, Legaspi Park, and Ayala Triangle are just some of the city's leisure parks that you can also access when you buy a property in Makati.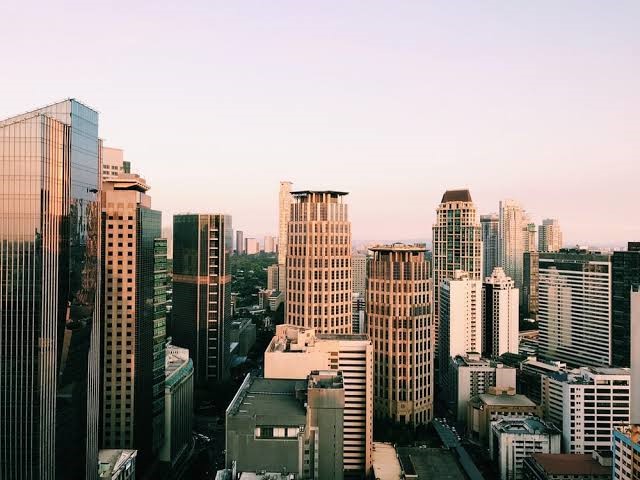 Puerto Princesa City
A City in the Forest is the first city to appear when you search for the cleanest city in the Philippines. It is in the western part of the country and it has always been a popular tourist spot. The city of Puerto Princesa is known to be the 'cleanest and greenest city' throughout the archipelago ever since it was officially declared as one in the year of 1994.
Aside from the unsurpassable beauty of its underground river, Puerto Princesa also has so much to offer. During the term of former Mayor Edward Hagedorn, the city has a myriad of projects that conserve its majestic beauty and natural resources. One of the city's most prominent projects is the 'Oplan Linis Program' or also known as 'The Clean and Green Campaign'. This program consists of 6 essential components such as cleanliness, beautification, sanitation, sagip-dagat, sagip-hangin, information, and education.
The project is an integral part of the city's progression. In addition, the city also invested in e-tricycles where residents can use eco-friendly vehicles with only 48 pesos. This innovative program started in 2007 and residents referred to it as 'Trikebayad'. 
Being named one of the"World's Best Islands" by some reputable websites, and online magazines, this city is definitely a sought-after home location in the Philippines. In Camella Puerto Princesa, you will surely get the best vacation-vibe community with its amenities, and the strategic location of the project which is very accessible to the city's lifestyle conveniences.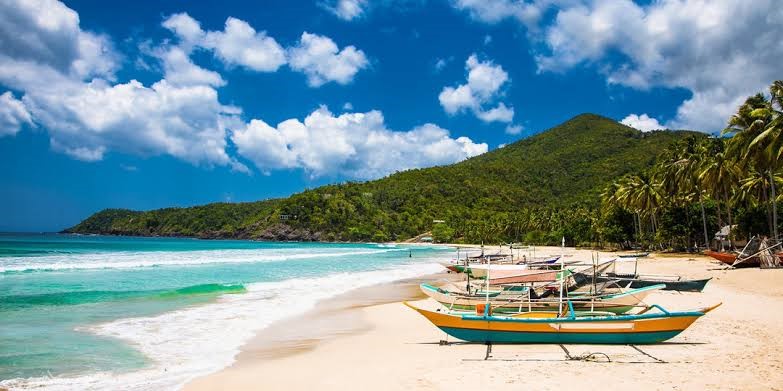 Davao City
The city of Davao will not agree to this list if it wasn't included. It has an aim of 'to be green, to be kind, and to be digital' which makes it venture into the Business for Environmentally Sustainable Transportation (BEST) Bus Project. The project focuses on buses that will emit zero harmful gasses or chemicals.
When you decided to buy a property in the Philippines that has an eco-friendly mode of transportation, you may include this city as your top priority. For sure, it will make you question why you should make the switch to green living. On top of that, if you are looking forward to residing in the "King City of the South" Camella Davao will surely be a relaxing home for you to live in, with its resort-themed amenities and welcoming community.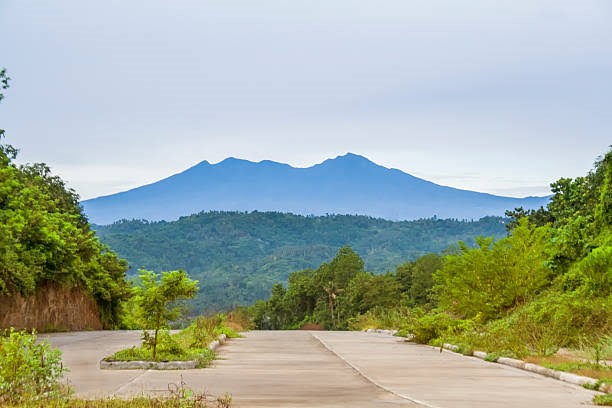 Parañaque City
The fourth-largest city in the National Capital Region having 16 barangays in total, receives a certificate of recognition under the category of 'Clean Land for Big Cities'. It is fascinating to see that even though it is located in the bustling life of Metro Manila, the city managed to be awarded as clean and environment friendly. It is passionately committed to minimizing the effects of global warming by strictly implementing the proper waste disposal and segregation of biodegradable and non-biodegradable.
They even insisted on a project called 'Zero Plastics sa Landfill' and urban gardening. Most probably, when you invest in a real estate property in Parañaque city, you will witness its difference from other cities when it comes to cleanliness.
Taguig City  
Taguig City or also called 'Probinsyudad' is a 1st class city that is rich with lush trees and green public spaces. It admiringly reduces its solid waste by 80% which can cover the year 2023. The 'Zero Waste Plan' explicitly addresses the possible problems with soil and water contamination throughout the city if it will be left unattended or disregarded. The health of every resident in Taguig City is the top priority so this project ensures that there will be no contamination that can affect its citizens. What makes Taguig even more captivating is its policy on single-use plastics.
This program has been practiced in a lot of cities and it is such a creative way of encouraging people to use eco-bags, canvas, or paper bags when going to the market. Additionally, it joins the Plant Plant Plant movement that contains contests like 'Gulayan for Women'.
Pasig City
Dubbed 'The Green City', Pasig confidently proves itself as one of the most eco-friendly cities in the metro. It has plenty of projects that aim to maintain its greenery and cleanliness. Some of the city's well-known projects are The Green City Program, Carless Day, Bicycle Sharing Programs, Palit-Ilaw Project, and Anti-smoke Belching Unit. The Green City Program trained 500 green police volunteers from 30 barangays to achieve its goal of transforming the city into a progressive metropolis but livable and healthy for its residents.
Those who will be caught violating any environmental policies will receive a penalty from authorized green police. In a different light, the Carless Day Program is also a promising project for lowering the air pollution within the city. All of the city's programs validate its title of being 'The Green City. As of 2007, the local government unit is documented to plant 22,000 trees and convert 81 government vehicles to LPG. The city only continues to prosper and develop, all due to its successful programs and projects.
Quezon City 
Are you a cyclist who has morning cycling routines or uses a bicycle for work instead of public transportation? Well, you might want to consider buying a property in this city because the city government encourages its people to use bikes than any other vehicles that may emit harmful gasses. There are two bike lanes available in the city with one starting from UN to Tandang. Cleanliness of the environment has always been the principal concern of the city that's why it develops ordinances like 'Green Building'.
This ordinance specifies a standard needed to be met by those who want to build an infrastructure. Every new building needs to pass a certain green standard in terms of its design and materials. They are even encouraged to have rain rooftop gardens which can prevent severe flooding. Another ordinance that's been implemented since 2012 is 'The Plastic Bag Reduction' ordinance which regulates the usage of plastic bags and expects people to use eco-bags when shopping. The environmental initiative made by the city government keeps their city clean and fresh.
When you decide to live in this city, rest assured that you will be more productive and motivated to start your day.
Las Piñas City
The City of Las Piñas first earned its recognition of being the 'Cleanest and Greenest City in Metro Manila' in 1997-1999. Apart from housing the Balanga Wetland and Nature Park, the city is also known for its United Nations awards for environmental programs. They have projects for planting trees, landscaping public places into green parks, and clean-up drives for its canals, drainages, and waterways.
The city even established a Plant Nursery and Orchidarium where they provided a vivarium for cultivating plants and orchids. If you consider yourself a plantito or plantita, you'll surely enjoy your life within the city.
Marikina City 
Are you fond of having receipts and transparency when it comes to the environmental efforts of the city government? Then, it is no doubt that Marikina is an ideal match for you. It receives the highest scores for 3 categories concerning air, water, and land. An assessment supervised by the Philippine Department of Environment and Natural resources proves that the city is doing its job in keeping the city liveable.
The city's air is within the US standard since it established the Anti-smoke Belching Unit which regularly checks the emission levels of all gases. In terms of water, it has 2 existing wastewater treatment facilities that connect 70% of the city's households and industries. They are even considered pioneers in properly disposing of waste materials by having a door-to-door garbage collection and schedule system. Biodegradable is separated from non-biodegradable and some plastic bottles are used for the city's beautification.
The disposed polystyrene foam is also turned into bricks when the city has infrastructural projects. Amazingly, the city even exceeded the standard required area for green spaces of 428.20 hectares. It has a total of 515.61 ha, which is considered by the World Health Organization as a space beyond a healthy living level.
The city of Marikina is a complete package of almost all the cities above because it also has bike lanes, a single plastic use policy, and youth environmental awareness programs. If you are planning to start a family or already have one, this city is worth giving the shot as it has every program to ensure the city's cleanliness.