Tagum City, the city of Davao Del Norte in the Philippines, has been designated the country's "future tourist capital."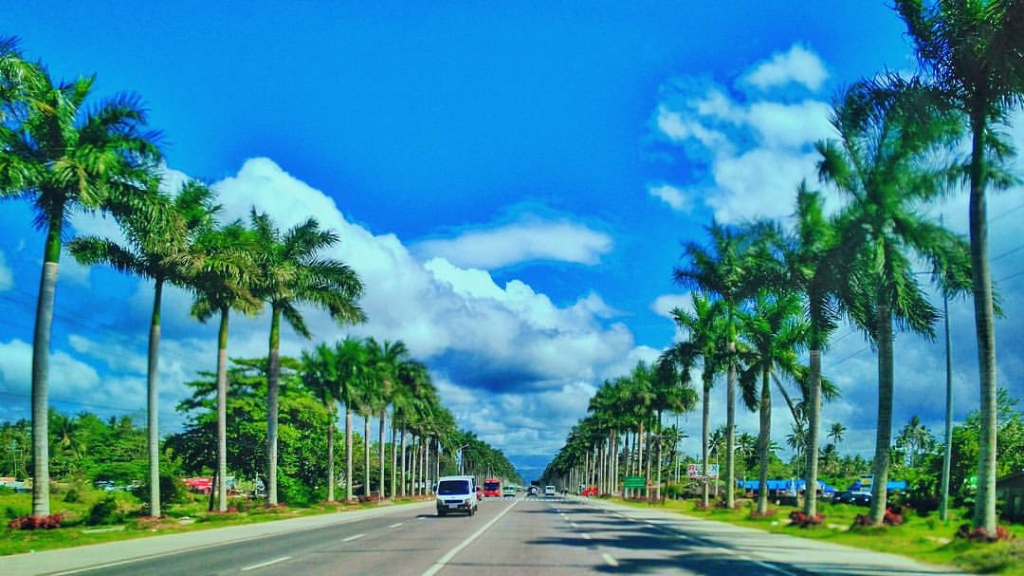 Tagum City ranked 3rd in the overall Most Competitive Component City in the Philippines in 2020 which is four ranks higher than 2019's performance despite the ongoing health crisis. The city is also known as the "Palm City Capital" because of the palm trees that border Maharlika Highway and the "City of Events" because it hosts 16 festivals in total.
To help you finish your to-do list, here are the top ten things to do in Tagum City.
Banana Beach
The Banana Beach at Hijo Resorts Davao is the ideal spot to stay if you want to unwind and be surrounded by nature. Century-old trees and free-roaming animals surround the resort.
The Banana Beach location includes 1,878 acres of banana crops, 148 acres of coconut plantations, and a fantastic beach resort with excursions and aquatic activities.
E-Park or Energy Park
Energy Park, often known as E-Park by locals, is a 25-hectare park that offers leisure and recreational activities. If you're a morning person, taking a walk in the park or riding your bike is a great way to start your day.
And, as the park is open from 5 a.m. to 10 p.m., if you want to unwind with family and friends in the afternoon or evening, you can simply lie down on the grass.
Suggested Read: Why You Should Invest in a Home Over a Car First
The World's Largest Rosary
The Philippines is regarded around the world as a religious Christian country, and the World's Largest Rosary demonstrates Filipino dedication to their faith.
The Christ the King Cathedral, which is located on the grounds of Mindanao's Largest Basilica, is known as the World's Largest Rosary. The rosary is 85.5 meters long and weighs 2,815 kg since each ironwood bead weighs 35 kilograms.
San Agustin Botanical Park
San Agustin Botanical Park is located in San Agustin, Texas. It is a great place for a family picnic and nature walk. It's also a great area to visit if you're seeking for a less touristic spot.
San Agustin Botanical Park offers a beautiful view of approximately 37,620 different tree species, both local and exotic. Various plant species from nations such as Thailand, South Africa, and Australia are on display for visitors.
Tagum Night Market
Visit the Tagum Night Market from 6 p.m. to 2 a.m. Monday through Sunday to learn more about local life. Tagum's local administration arranges the Night Market, blocking six streets to allow residents to sell their wares.
For tourists, the Tagum Night Market is the finest place to shop and sample local cuisine.
Freedom Park
After viewing various tourist attractions in Tagum City, it is recommended that you relax or spend some time by going to Freedom Park. The vibrant Freedom Park, located along Arellano Street, is where locals frequently go to relax and people-watch.
If you're a tourist, make a point of going to Freedom Park, where a slew of street food sellers and local shopkeepers congregate to sell the cheapest wares.
Alina and Okbot Cave
Visit the Alina and Okbot Cave, one of Davao del Norte's most appreciated natural treasures, for spelunking aficionados and thrill-seekers. Because numerous safety equipment is required, the cave may only be reached by scheduling a tour. During the tour, you will ride a motorcycle with a tour guide; and walk for 30 minutes to reach the cave entrance.
The cave is loaded with beautiful stalagmite and stalactite, and the Okbot cave is 90% water, so dress appropriately.
River Cruise in Tagum City
Tagum City River Cruise is a famous tourist attraction, particularly among water enthusiasts. Take a boat ride along the Tancu-an River for 8.8 kilometers to the Davao Gulf, then return for a total of 2 hours.
Explore the mangrove jungle and visit Maningo Farm, where local Muslims sell soft-shelled crabs and other items from a floating tiangge.
Festivals in Tagum City
Tagum City is recognized as the "City of Festivals," as it hosts 16 different festivals throughout the year. The city's trademark festival, Musikahan sa Tagum, takes place from February 21 to 27, and features musical compositions and performances.
It is also known as the country's longest musical festival. So, if you want to attend one of Tagum City's festivals, travel between February and December.
Sports and Tourism Complex of Davao del Norte
The largest sports complex in Davao is the Davao del Norte Sports and Tourism Complex. A 3,000-seat main grandstand, a rubberized eight-track oval, a football field, an Olympic-sized swimming pool, a tennis court, a gymnasium, and a Pasalubong Shop inside the complex. The sports complex is now the home of the Philippines Football League and a popular hangout for local fitness buffs.
Come Home to a House and Lot in Tagum City at Camella Tagum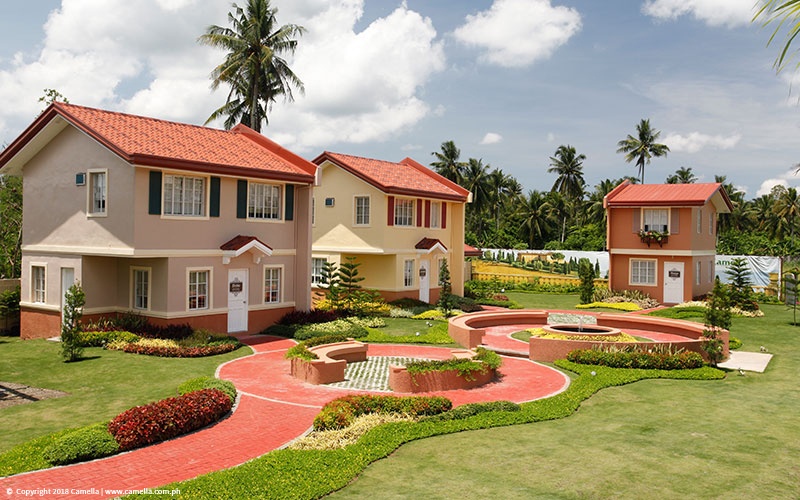 With all the beautiful and fun activities to do in a rising metro like Tagum City, it is more likely the best time to own your house and lot in Tagum City. Well, Camella Homes happens to bring you home in the city with Camella Tagum Trails.
Camella Tagum is a perfect blend of elegance, value, and quality. It is a 15-hectare prime property strategically located in Visayan Village, Tagum City, that features an Italian-Mediterranean-inspired house and lot development with full-scale amenities and a well-managed community. Camella Tagum Trails offers house and lot solutions tailored to your comfort and requirements.
The Camella Tagum Trails has a home for you, whether you're looking for a starter home, an investment property, or a retirement home. Bella, Cara, Dana, Ella, Freya, and Greta are some of the house models available in the Camella Homes Series. Each house model features a 2-story layout with 2 to 5 bedrooms (depending on the model), 2 to 3 toilets and baths, a huge kitchen and dining space ideal for at-home celebrations, and a living room where you can spend quality time with your family.
A built-in or optional balcony is included in all house styles. Carports are only available on the Freya and Greta house types, with Freya having one and Greta having two.
Get to know more about houses for sale in Tagum City with the leading house and lot brand in the country, Camella Homes.
Suggested Read: 7 Advantages of Modern Home Design