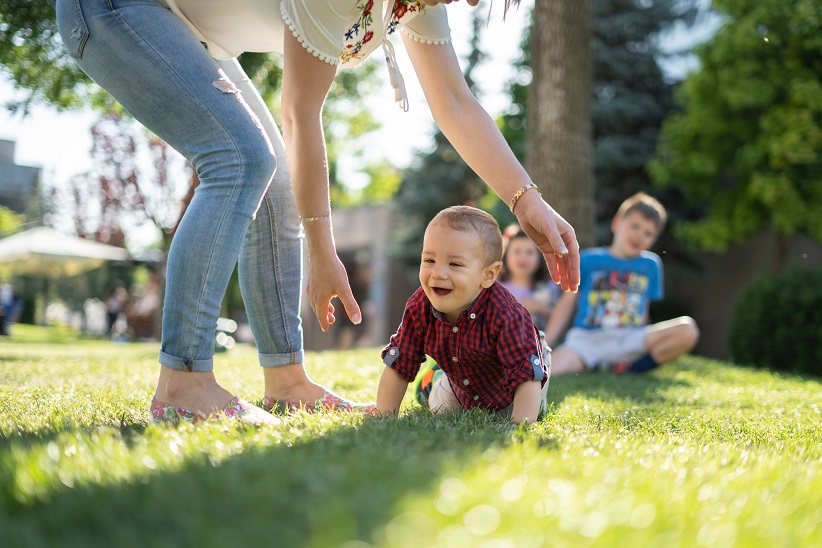 The province of Quezon was named after the second freely-elected president of the Philippines, Manuel L. Quezon. Quezon Province is the last province under the CALABARZON region of Luzon. In the north, Quezon is bordered by the province of Bulacan, Aurora, Rizal, Batangas, and Laguna.
Agriculture and fisheries are the primary sources of income for its residents. Quezon's natural land is excellent for crop production, and its proximity to the ocean makes it an ideal site for fishing. Coconut is one of the leading products of Quezon. Quezon is the top producer of coconuts in Region IV-A and the whole country.
Quezon has remained a rural province in Luzon. Most people are using the gifts of nature as a source of income. Most people would overlook Quezon as a place to raise their family. However, there are several reasons why you should consider Quezon Province in starting a family.
Here is why you should start a family in Quezon Province.
Quezonians are friendly people
There are barangays in Quezon that have a low population. If you choose to reside in Quezon Province, you would probably live in a barrio where everyone knows each other. In a way, you could feel the sense of community in its residents, and you know that everyone will help once an emergency happens. 
The people of Quezon are also very generous. Most Quezonian will give you fruits and vegetables grown from their backyard. What most people don't know about Quezon is that many have a stronger Batangueño accent and the province's culture. This is because Quezon is only a few hours away from San Juan, Batangas.
The fiestas in Quezon are colorful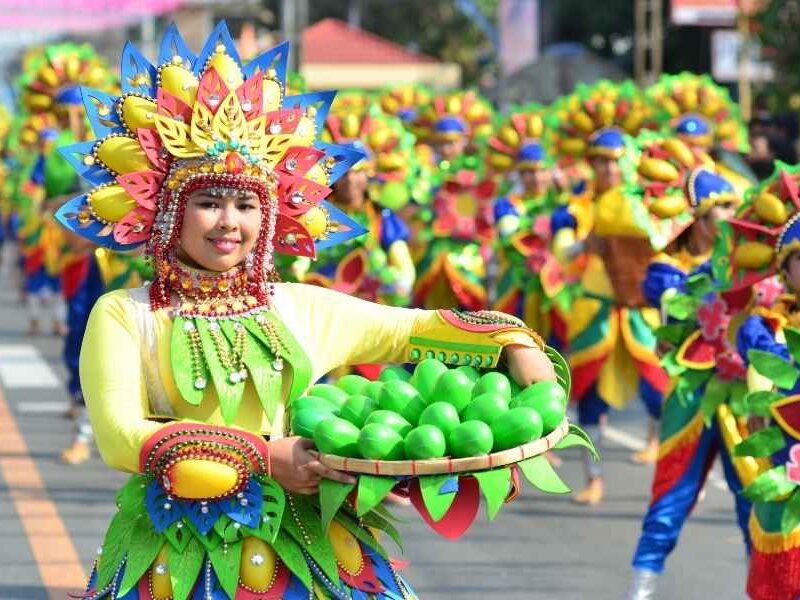 Quezon Province takes pride in their festivals. One of the most celebrated festivals in the province is the Pahiyas Festival, held in the town of Lucban every May 15. This festival is a thanksgiving for San Isidro Labrador, the patron saint of farmers for the year's harvest. During this festival, residents of Lucban decorate their houses using their harvest creatively.
On the other hand, Niyugyugan Festival is a festival that commemorates Quezon's main product, which is coconuts. This festival is more of an expo that features the different products of the towns and cities in Quezon. Booths are open to tourists and locals for a week during this festival.
Pahiyas and Niyugyugan are the two major festivals in Quezon, but each barangay also tends to celebrate its festival colorfully. During the local fiestas, there would be generous servings of food. You would also notice that Quezonians love to groove because every year, there is a dance party during the night of the fiesta.
Quezon's untouched natural wonders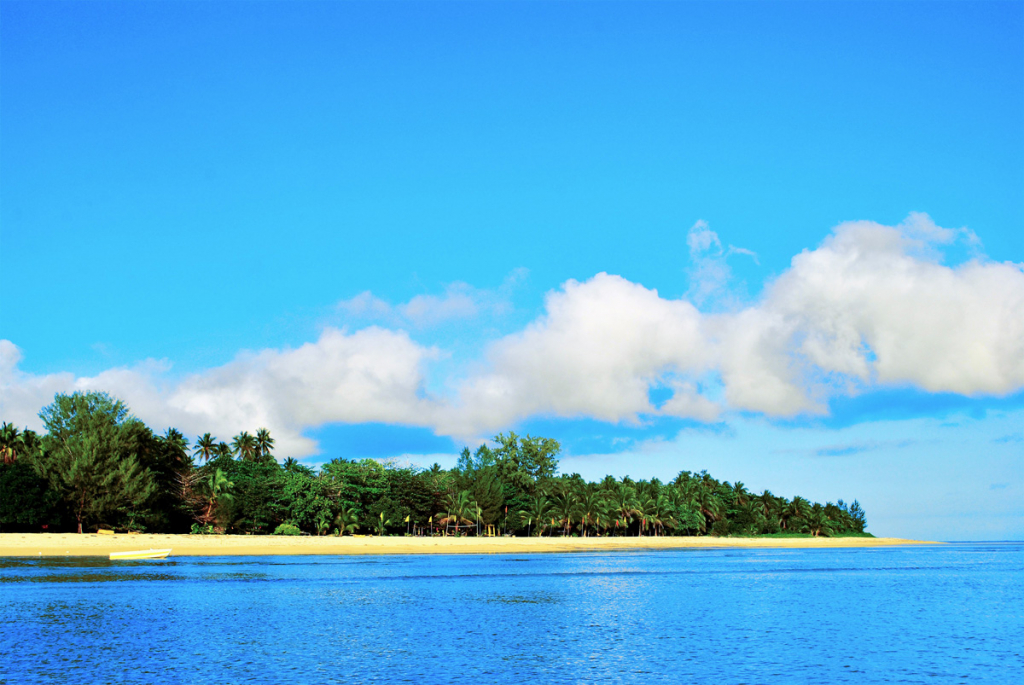 As a family, it is essential to have leisure time together. Most malls and commercial buildings can be found in Lucena City and Tayabas. However, Quezon Province is rich in bodies of water, mountains, and other scenic destinations yet to be discovered by the public eye.
Some of the most visited tourist destinations in Quezon are Cagbalete Island, Jomali Island, Kamay ni Hesus, and the picturesque view of Mt. Banahaw. But what most people don't know is that there are undiscovered beaches, rivers, and waterfalls in Quezon that don't even have a name yet, but will surely surprise you.
These sites remain pristine and untapped because they are often located in places with rugged terrain. Once you decide to live in Quezon, you will have unlimited access to these untapped natural resources.
The food in Quezon is exceptional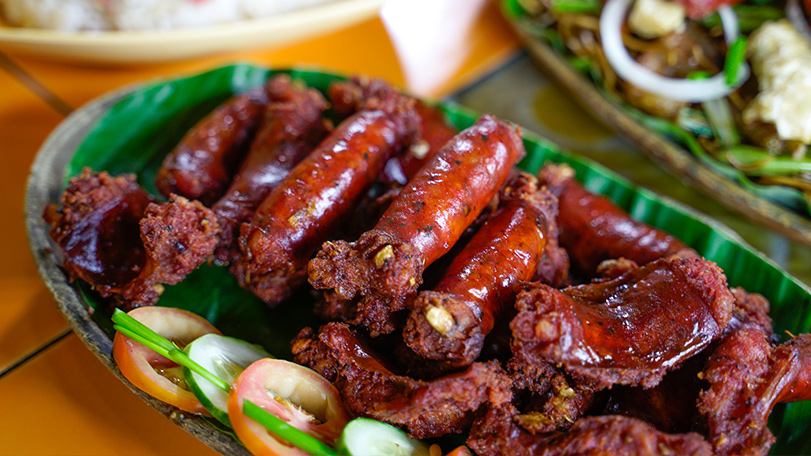 The food quality in Quezon is excellent. There are local cuisines in Quezon, such as pancit habhab, Lucban longganisa, and yema cake. However, what's more worthy of mentioning is the food quality and abundance of Quezon Province.
First, Quezon itself is agricultural land. As mentioned earlier, you can get fresh vegetables from your local neighbor. You can also grow different root crops in your backyard. There are many free-range hog and poultry farms in Quezon, and you can get the best meat as most of these farmers directly butcher and sell these products.
And during fiestas, you would see tubs of meat served to guests. Like in Batangas, people in Quezon love to feast, and for that, they ensure enough harvest for the whole community.
Quezon has a lot of potential for real estate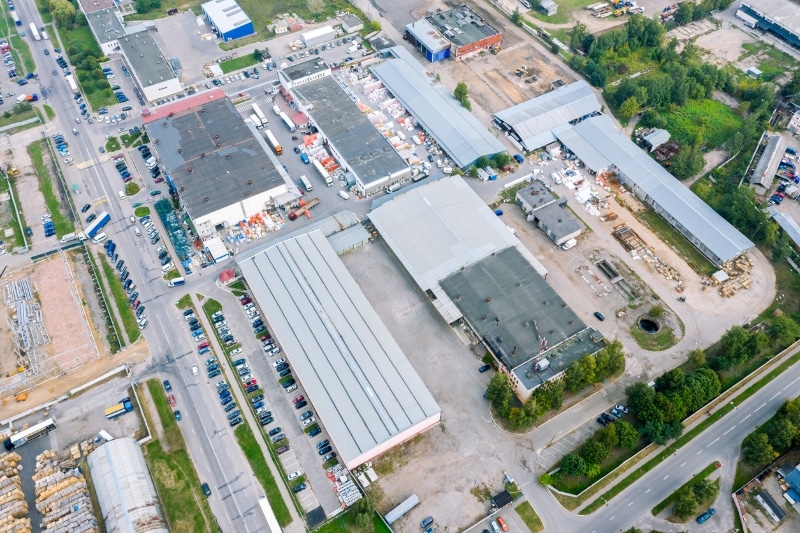 Earlier this year, a proposed economic zone was located in the first-class municipality of Mauban. The proposed P125-billion Quezon Techno-Industrial Special Economic Zone project is set to give the people in Quezon employment opportunities. There are also road infrastructures that connect Quezon to nearby provinces and even Metro Manila.
One of these bypass roads includes the Quezon-Bicol expressway that starts from Pagbilao and ends in San Fernando, Camarines Sur. The others include Sariaya Bypass Road, Lucban Bypass Road, and Tayabas Bypass Road. These roads provide lesser travel time and more connectivity for the residents of Quezon.
With developments in infrastructure, Quezon has huge potential when it comes to real estate. Of course, this will benefit your family in the long run because you would be the first to experience future developments in Quezon. With its beauty and convenience,
Where should you live in Quezon Province?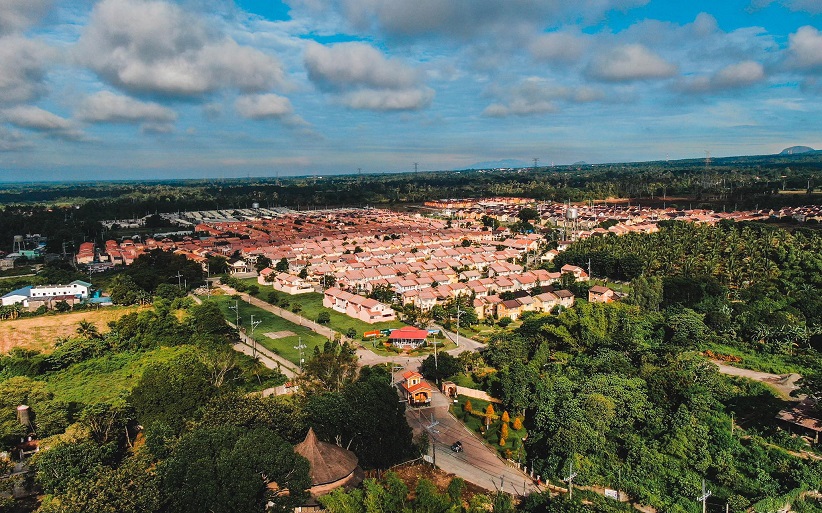 If you are looking for a house and lot in Quezon, Camella Quezon and Camella Monteia are perfect for starting families. Both of these Camella projects have amenities that you and your family can use, 24/7 security and surveillance, and access to the nearby establishments that your town offers.
Quezon Province is perfect for starting families because of its culture, people, and laid-back lifestyle. With its potential, Quezon is not only ideal if you want to create a family of your own. After all, everybody loves a quiet home in a province surrounded by fun people, magnificent sites, and incredible food.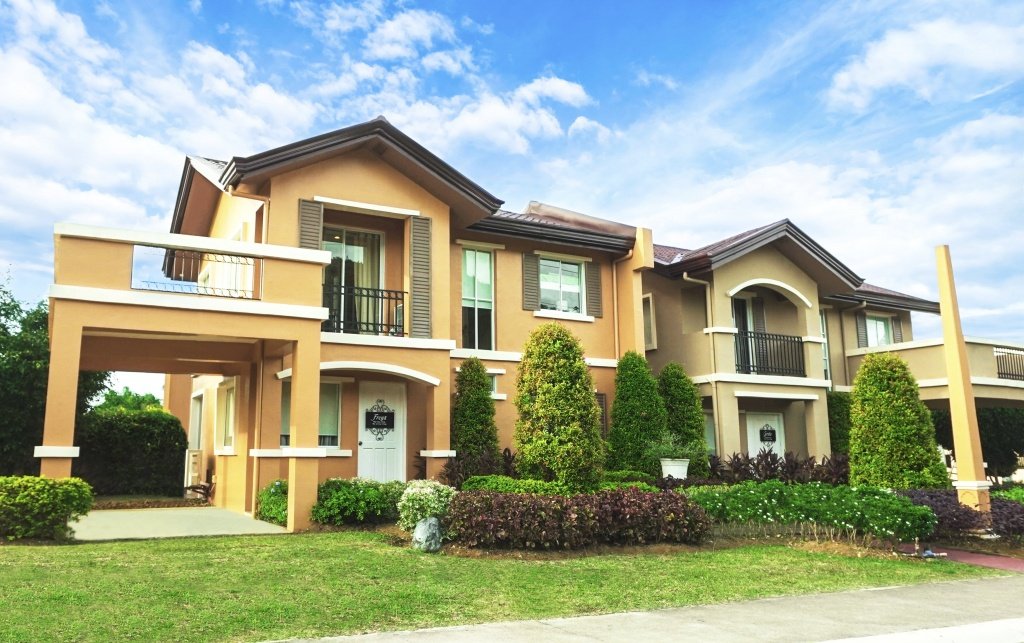 Check out our Houses in Quezon Province
Discover our house and lot for sale in Quezon Province