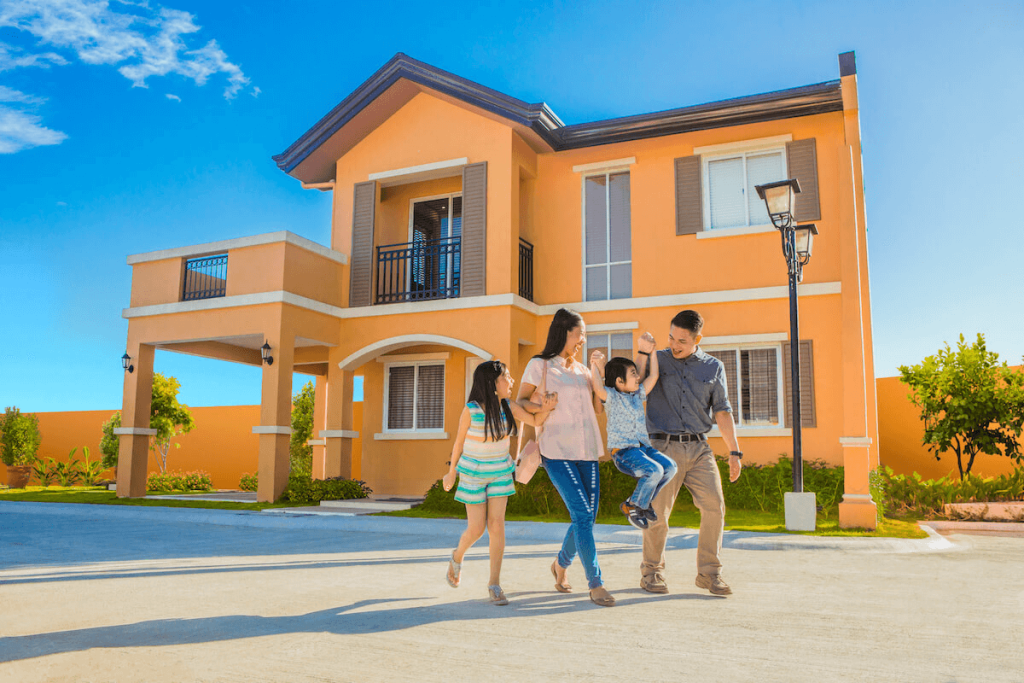 The province of Quezon, situated in the Calabarzon region of the Philippines, is emerging as a promising destination for both local and international investors.
Lucena city is the capital of Quezon. The province was named after former President Manuel L. Quezon who was board in Baler which was formerly a part of Tayabas city.
With its strategic location near Metro Manila and an array of natural and economic assets, Quezon Province offers a fertile ground for real estate investments, poised to yield substantial returns.
Quezon is mainly an agricultural land known for its coconut industry and famous for coconut-based cuisines, lambanog, longganisang Lucban, and pansit habhab.
In this article, we will delve into the various reasons why investing in Quezon Province is a smart move and explore the unparalleled investment potential it holds.
Why Invest in Quezon Province?
Quezon Province presents has huge potential and unique investment proposition driven by its remarkable blend of economic growth, tourism potential, and strategic advantages.
As one of the first-class provinces within the Calabarzon region, Quezon Province is positioned as an attractive investment hub that boasts the potential for rapid growth with both short-term and long-term gains.
Strategic Location and Proximity to Metro Manila
Quezon Province boasts a strategic location that makes it an ideal investment destination. Located just a few hours away from the bustling capital, Metro Manila, the province is within easy reach for both local and international investors.
The proximity to this economic hub opens up a world of business opportunities here, especially for those seeking to expand their portfolio beyond the city limits of Metro Manila, Makati City and Quezon City.
Economic Growth and Modern Developments
As per the Philippine Statistics Authority, Quezon Province is a first-class province with a rapidly growing economy. Lucena City, its provincial capital, serves as a center for economic activities, attracting both businesses and tourists.
The province's modern developments, coupled with its well-planned infrastructure, quality education, and recreational facilities, contribute to its rising stature as a hub for commercial real estate.
Tourist Destinations and Natural Wonders
Quezon Province isn't just about economic growth; it's also a haven for local and international tourists. With its picturesque landscapes, pristine white sand beaches, and natural attractions, the province draws visitors seeking respite from city life.
Tourist destinations like Cagbalete Island, Jomalig Island, and Ragay Gulf offer investors an opportunity to tap into the growing tourism sector of entire province.
Infrastructure Developments and Accessibility
The province's connectivity to nearby provinces is enhanced by the ongoing infrastructure developments.
Accessible via various modes of public transportation, Quezon Province is seamlessly connected to neighboring provinces like the emerging Lipa City, San Juan, and key business districts. This accessibility significantly contributes to its allure for both investors and tourists alike.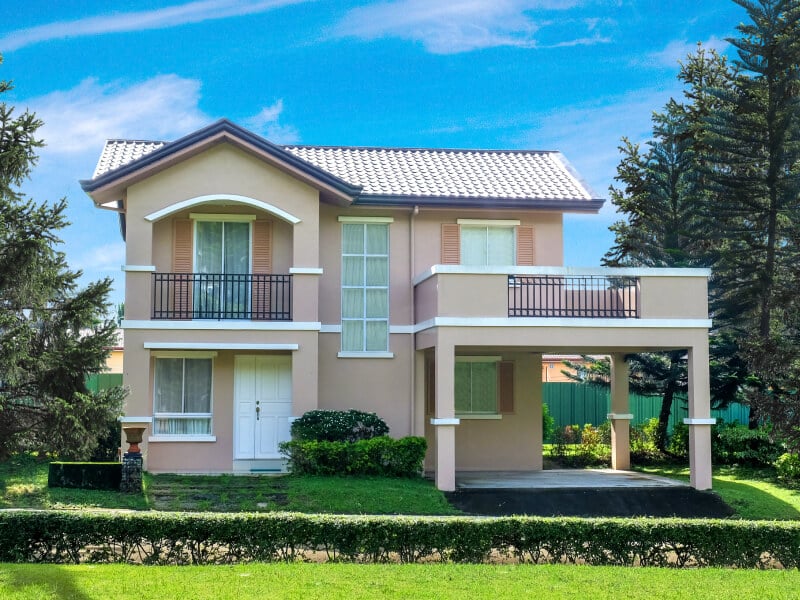 Greta
---
Price starts at Php 9.5M – Php 20M
Floor Area: 166 sqm.
Min. Lot Area: 143 sqm.
2-Storey Single Detach, 3 Bedrooms, 1 Master Bedroom, 1 Extra Room, Living Area, Dining Area, Kitchen, 2 Toilet and Baths, 1 Master Toilet & Bath, Balcony, Porch, 2-Car Carport
Real Estate Investment Opportunities
Real estate investors are finding Quezon Province to be a goldmine of opportunities. The burgeoning middle class and the demand for affordable housing have paved the way for numerous residential and even commercial establishments and real estate projects.
The presence of reputable real estate developers indicates the industry's confidence in the province's potential.
Rental Income and High Rental Demand
The allure of Quezon Province extends to the rental market. The influx of residents, tourists, and professionals working in nearby economic zones fuels the demand for rental properties highly urbanized city.
This translates to a steady stream of rental income for savvy investors who choose to invest in residential properties within the province.
Camella: Elevating Living Standards in Quezon Province
Among the prominent real estate developers in Quezon Province, Camella stands out as a symbol of quality and innovation. With a strong presence in the region, Camella offers a range of housing options that cater to different preferences and budgets.
Living life with Camella is an experience characterized by modern amenities, quality construction, and a community-oriented lifestyle.
Camella's developments are strategically located, easily accessible, offering residents the best of both worlds – the tranquility of provincial living and easy access to urban conveniences.
These developments are designed with meticulous attention to detail, creating environments that foster a sense of community and well-being.
Quality Living
Camella's offerings align perfectly with the growing demand for quality housing in Quezon Province. As the economy continues to thrive, more individuals and families are aspiring to own their own homes. Camella's developments cater to this demand, providing high-quality housing options that don't compromise on comfort and aesthetics.
Well-thought of Amenities
Living life with Camella means enjoying the benefits of thoughtfully planned communities. These developments are equipped with essential amenities like healthcare facilities industrial parks and shopping malls, ensuring that residents have everything they need within reach.
This convenience enhances the overall living experience and attracts more potential homeowners.
Investment Security and Peaceful Environment
Investing in a Camella property goes beyond the physical structure; it's an investment in security and peace of mind. Quezon Province's reputation for a peaceful environment and community-centric lifestyle aligns perfectly with Camella's ethos.
This synergy creates a unique opportunity for investors to capitalize on the province's growth while offering residents a safe and tranquil place to call home.
Unlocking the Potential: Why Choose Quezon Province for your Real Estate Investments
In conclusion, Quezon Province stands as an exceptional investment opportunity that ticks all the right boxes. Its strategic location, economic growth, modern developments, and burgeoning tourism sector combine to create an environment primed for real estate investments.
Whether you're an experienced investor looking to diversify your portfolio or a first-timer seeking promising opportunities, Quezon Province has something to offer.
Camella's presence in the province further elevates its investment potential. By aligning with Camella's commitment to quality, community, and innovation, investors not only secure their financial future but also contribute to the growth and development of a province on the rise.
Living life with Camella is a testament to the province's immense potential and the rewarding experiences it offers to both residents and investors alike. So, don't miss out on the chance to be part of Quezon Province's success story – a story that promises a bright and prosperous future.
Camella Monteia, located in Tayabas, Quezon Province, gives visitors the opportunity to feel the vitality of Tuscany while they are in the "Land of a Thousand Colors."
With the unveiling of its newest project expansion, Monteia, Camella brings the vivacity of the Italian countryside to the region known as the "Land of a Thousand Colors." Camella was able to present its group of business partners with a successful introduction to its newest neighborhood, influenced by Italian culture.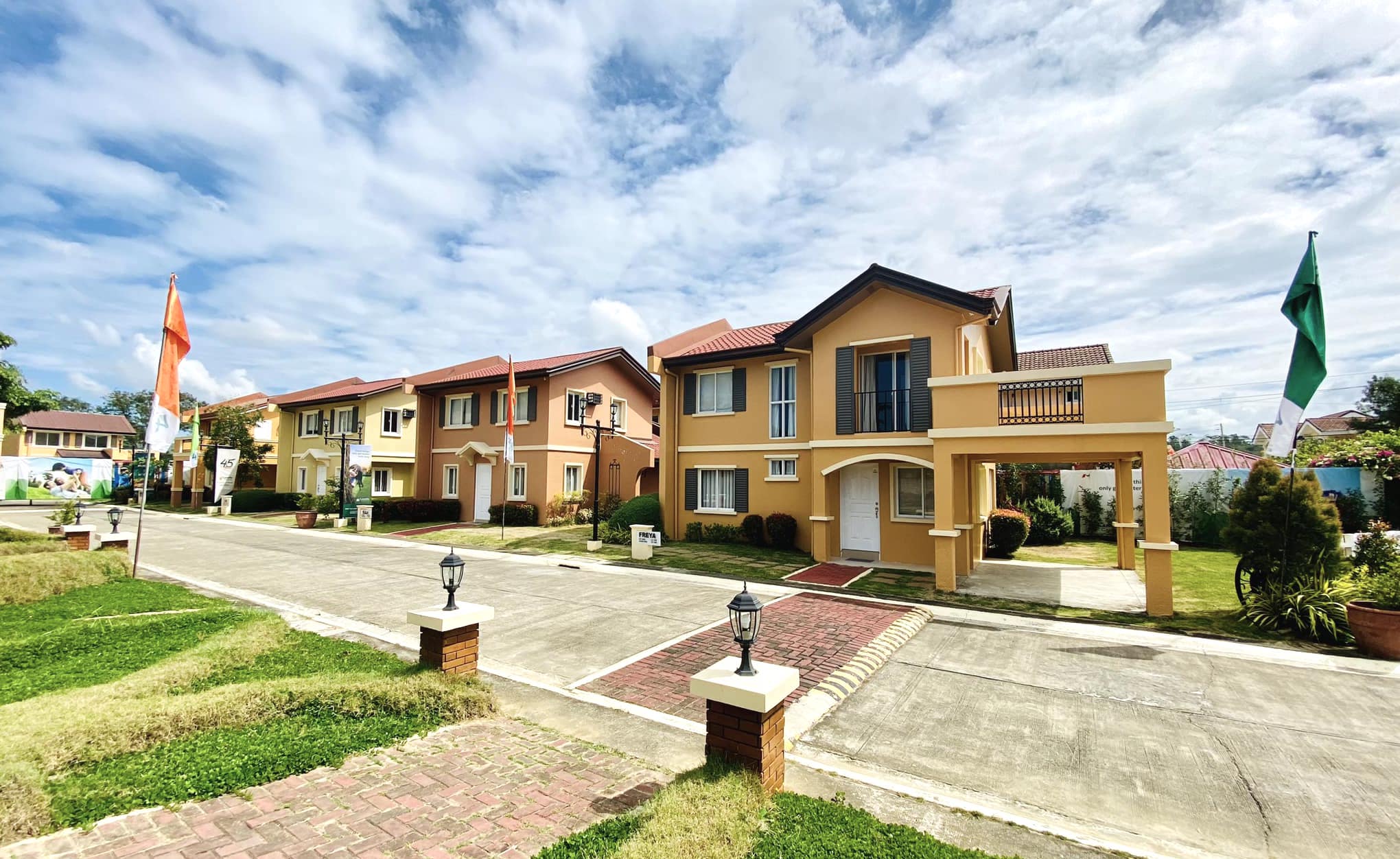 Check out our House and Lot for Sale Properties
Discover our house and lot for sale properties in the Philippines