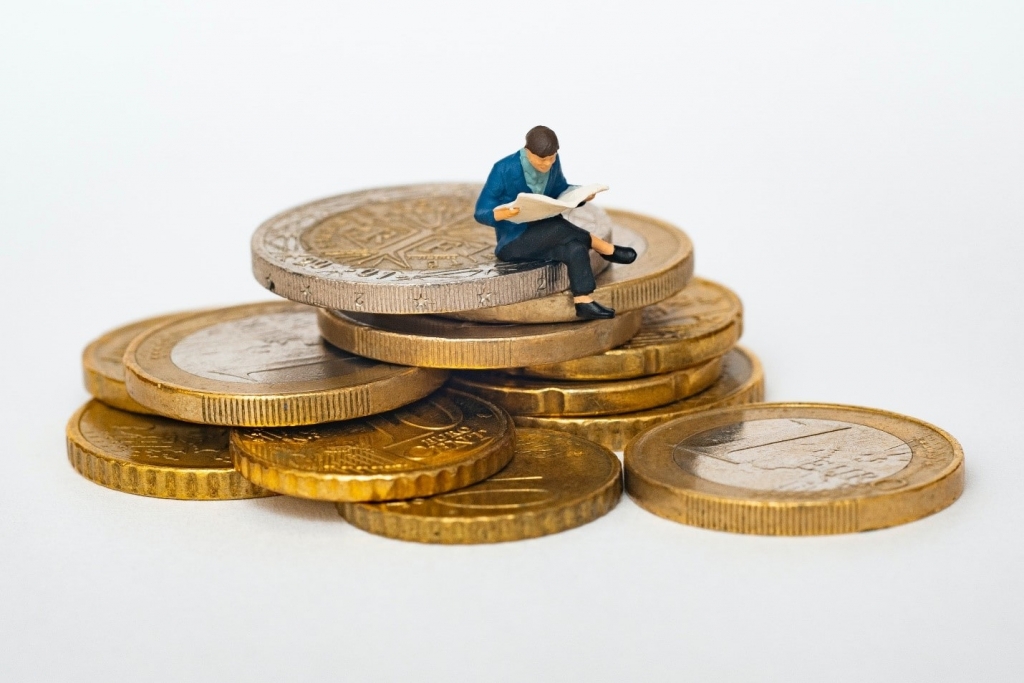 The Philippines is facing some of the stickiest inflation in the Asia-Pacific region. Due to the elevated inflation and high supply and demand risks, Banko Sentral ng Pilipinas (BSP) increased its interest rates by twenty-five (25) basis points. The influx of tourists increases the need for accommodation, transportation, and restaurant meals, hastening inflation rate. On the other hand, prices for oil in the international market remain high due to economic expansions overseas. With these come the hike in food prices, especially the cost of milk, eggs, and other dairy products. 
Financial Literacy of Filipinos Through the Last Few Years
Banko Sentral ng Pilipinas reports that 6 out of 10 Filipinos had changed their financial behavior during the pandemic. BSP pointed out that in 2021, 30% of Adults started to save more for emergencies, 17% either enrolled in or made more use of online banking, and account ownership also doubled. Additionally, BSP stated that more Filipinos are now investing, showing an increase in Filipinos becoming more active in discovering more financial opportunities.
Although these records are uplifting, data shows that despite the increase in Filipinos owning an account and investing, fewer Filipinos are saving and investing in insurance compared to 2019. Aside from this, more adults were reported with outstanding loans. BSP claims this data is alarming, especially with the prevalent threat of unforeseen financial shocks.
Most financially vulnerable families belong to the most economically underserved. With limited income and elevated prices, affected households tend to deplete their savings, sink in debt, and seek government aid. Without money saved, others pull their children out of school. With low financial literacy and access to financial products, some go into "buy now, pay later" loans from unregulated lending companies that compound interest.
BSP identified a notable gap in Filipinos' financial knowledge based on their poor performance in financial literacy surveys. Aside from this, the World Bank found that only 25% of Filipinos know basic monetary concepts and personal finance basics. While a global study by S&P global ratings reflected the Philippines scored at the bottom 30 out of 144 surveyed countries in terms of financial literacy.
Stocks vs. Real Estate Investing: Why You Choose Real Estate
Measures for Improving the Financial Health of Filipinos Through Financial Education
To shed light on the lapses seen, the Central Bank of the Philippines aims to address the gaps in Filipino financial literacy through financial education programs. BSP aspires to promote financial literacy and help uniformed personnel, civil servants, and students through financial courses in partnership with multiple Departments. Likewise, through their collaboration with the Technical Education and Skills Development Administration (TESDA), the BSP strives to develop a Financial Literacy Course, an open online course offered by TESDA to expand its reach of learners.
The Importance of Financial Literacy
Being financially literate is essential for someone to achieve their financial and life goals. By becoming financially literate, one will get familiarized with the basic financial concepts and skills on personal finance management, borrowing, taxation, and investing.
Regardless of age, financially literate individuals aim to budget their income from day-to-day expenses and necessities to save for future retirement or to prepare for unforeseen financial needs. Financial planning and literacy is crucial, especially in today's society, where even necessary expenses continuously fluctuate. It is also a significant key to prolonging financial stability. Achieving the skill of becoming financially literate improves the standard of everyday living for individuals as well as their retirement plans. Being financially educated at a young age gives students more leverage to financial well being.
Being financially educated has various benefits, such as making more profitable financial decisions, effectively managing money and debt or debt management, being more equipped to reach financial goals, reducing expenses due to better regulation, less financial stress, and effectively creating budgets. Aside from this, Financial education also positively impacts individuals, as becoming financially educated invokes confidence. Financially intellectual individuals are less likely to be surprised or negatively affected by unforeseen monetary challenges.
Failure to master the skill of financial literacy can lead to some risks, such as poor financial decisions, an overwhelming amount credit card debt, student loan debt, bankruptcy, investment foreclosure, and other adverse outcomes.
How Schools Contribute to a Primarily Financially Literate Nation
Adding financial literacy as a school course is an excellent way to achieve the vision of being free from financial illiteracy for Filipinos starting from students. The younger people start to save and manage their income, the more confident and ready they will be in the future. Through attending financial literacy programs developed by the BSP, Filipinos will be able to manage their personal finance. Aside from this, adults can also learn through financial literacy courses in TESDA to help them make better financial decisions and avoid monetary risks and losses, including the value of retirement saving.
Financial literacy lessons are beneficial to helping someone manage their own finances and also help familiarize them with the critical concepts and skills such as risk diversification needed to start and operate their dream business venture or invest in other income streams. Financial literacy education allows learners to acquire the skills to be financially independent and stable even through rougher tides, such as emergencies and sudden loss of employment.
Becoming financially intellectual significantly impacts someone's everyday monetary decision-making, major purchases, spending habits, investments, and future retirement savings. Additionally, achieving financial literacy is a great aid to counter the fluctuating prices of daily basic human necessities due to inflation.
Ways to Improve Financial Literacy Skills
Mastering financial literacy involves learning and being mindful of multiple matters relating to budgeting, financial planning, managing, and paying debts. However, worry not! Because there are no criteria for someone to start financial literacy lessons. Wherever you are in life, it is not too late to start becoming financially mindful and healthy. Here are some strategies to start to improve your financial literacy skills:
Create a Budget
Learn to manage your finances by starting with budgeting. Track your monthly income and expenses by identifying all your monthly active income, expenses, and savings. Also, learn to distinguish your fixed expenses (rent, payment, credit card, loans, utilities, etc.) and discretionary spending/non-essentials. (eating out, travel, shopping) Another thing is to choose credible bank or credit union to help manage your retirement accounts, savings account, and emergency savings.
Pay your bills promptly
One of the things that you need to prioritize is your monthly payments, including loan payments, and settle them as soon as possible when it arrives. Your credit history is important in maintaining a solid reputation.
Manage your debts
In addition to this, the third strategy will be on managing debts. The smartest way to manage your monthly income when you have debts is to stay on top of your debts. One thing you can do is reduce spending and increase your repayments. If you make multiple loans, you may want to pay the loan that has the highest interest rate first.
Seek financial advice
Learning from professionals will always be a great idea for attaining financial literacy. If you wish to know the best way for you to improve and gain higher financial literacy, you may opt to consult an expert. This is a great way to maximize your monthly salary, become better at money management, and have a more established retirement planning. You can also consult experts for personal financial management advice and take personal finance courses.
Invest in your future
The main goal of being financially intelligent is to be able to manage your personal finances to secure a financially stable future. You may consider having a bank account, a retirement account and an emergency fund or investing in stock market, mutual funds, pension funds, fixed incomes, and other commodities and even acquire such knowledge as pension economics.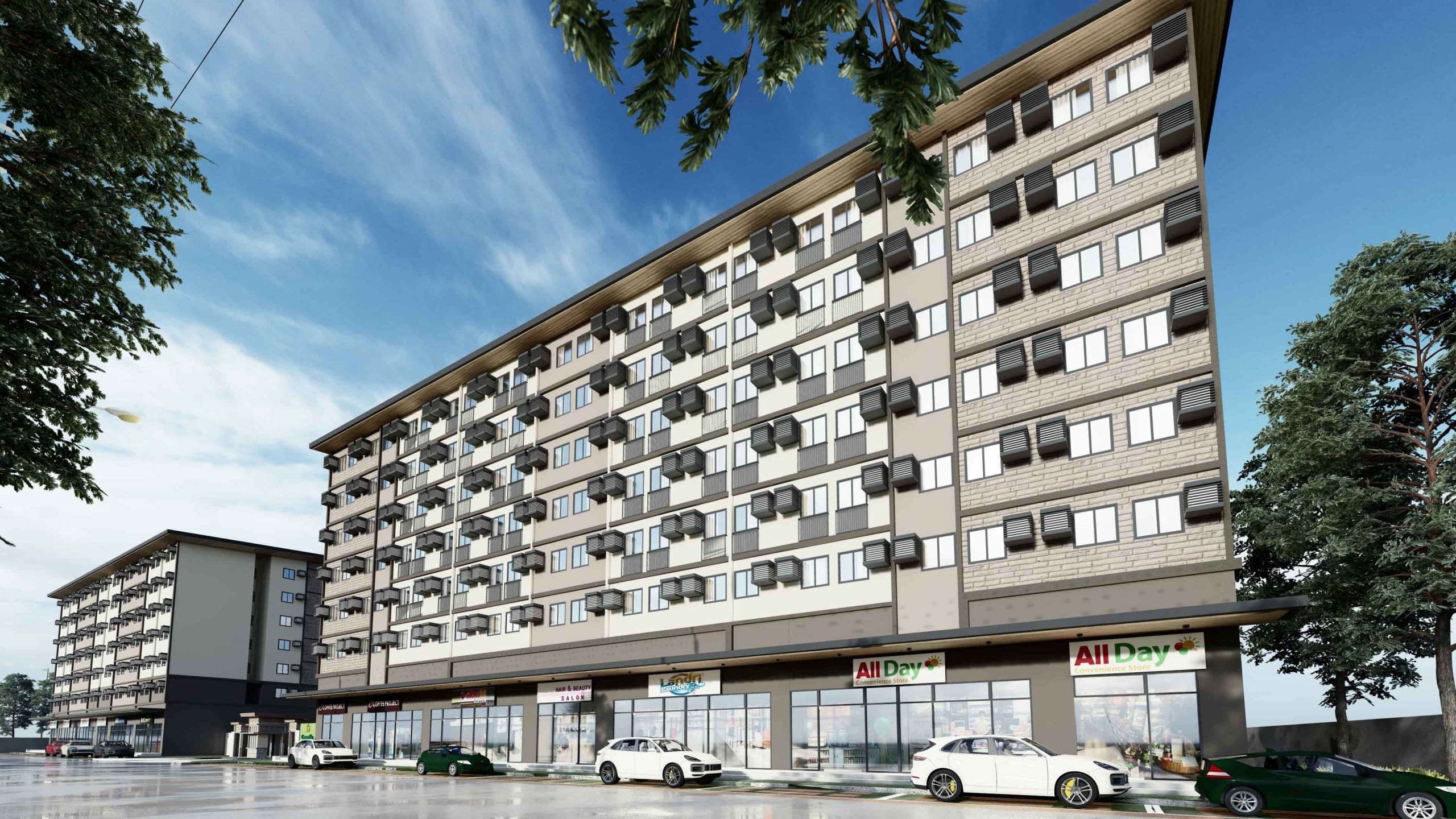 Check out our Condo for Sale Properties
Discover our condo for sale properties in the Philippines