By Khryss Gayo
Manila has long since carried the reputation of being a center of progress and economic growth. But as years passed, the city has become congested, a large number of the population concentrated in one place. Traffic not just in the streets but also in services is evident. What places are competent enough to stand in line with the hustle-bustle city of Metro Manila? The next wave of emerging cities in the Philippines might just be your new adventure.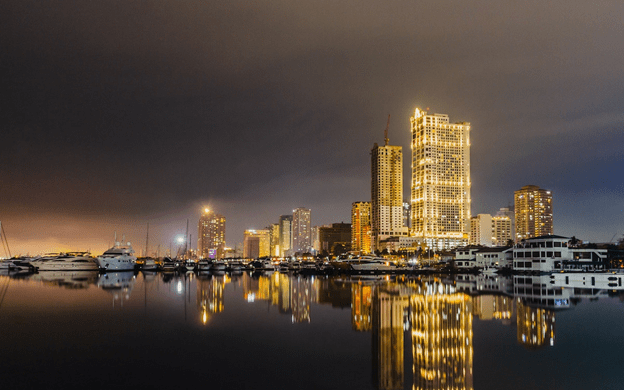 Metro Manila has long been a center for business for the Philippines. But as our population booms and cities become more congested, we look for alternative cities outside the capital to live in. There is a need for balance, to gradually guide progress from the center and expand it evenly to different parts of the country.
Real estate is an essential legend to make one place relevant on the map. Homes bring in people; people bring in businesses, and businesses bring in jobs. From there, jobs bring in profit, and profit brings us all closer to better living standards.
When buying a property, "location, location, location" has always been the golden factor. The seemingly redundant intention is to express the importance of a good setting for your home before making a purchase decision. We find ourselves attracted to big cities and metropolitan areas because of the convenient access to essential amenities and facilities. These are schools, hospitals, workplaces, churches, and transport terminals, places for leisure.
But there are prime communities outside of Metro Manila that offer the same convenience. Prime properties may be considered expensive, but think of it this way – it is an investment for your future! Property developers like Camella offer you flexible payment methods and exclusive promos that make investing in these cities more attractive.
NEXT MEGACITIES
We made a list of prime location alternatives for a metropolitan setting with the option to satisfy your desire for a provincial experience. One of the most valid reasons for these cities as the next big thing is becausethey can support information technology and business process management (IT-BPM) companies.
These areas are consistently entering charts in encouraging economic opportunities. They are favorable destinations that you may consider to find your family house and lot or breaking ground for your entrepreneurial ventures based on their minor and major infrastructures, working sector inventory, and business environment.
Baguio City: Heating for Economic Growth
Baguio, also known as the City of Pines, is located in the Cordillera Administrative Region or CAR. It has a mountainous topography of towering peaks, plateaus, and alternating patches of valleys. The Cordillera mountain range bears a history as intricate as its mountainous curves — having abundant mineral reserves like gold, silver, copper, zinc, and other nonmetallic reserves.
The city is where the usual metropolitan heat is muted. While the rest of the country is frequently under the sun, it is blanketed by the opposite weather. Locals in the region enjoy a cool climate throughout the year, especially in highly elevated places.
As a result, thousands of local and foreign visitors take their annual retreat to the city in March, April, and May. This earns the city its title as the Summer Capital of the Philippines. The general climate is the dry season from November to April and the rainy season for the rest of the year, with average temperatures ranging from 15-23°C.
Baguio has become one of the major economic cores up North due to the steady growth of Business Processing Outsourcing (BPO) in the area. Real estate developers are keeping up with the city's openings, building more projects to cater to the growing demand for BPO-friendly spaces and the continuous demands for accommodations, whether it is for new settlers or tourists.
The busy city buzz may be absent in the area, but it compensates with the peaceful surrounding that some investors prefer. It runs on its reputation as a top vacation destination, making most of the tourism-oriented investments, from small local stores, tour guide services, and raising bars with its well-known accommodations and restaurants. Currently, Six IT ventures are at the Baguio Economic.
It also serves as a home to beautiful plants that wouldn't usually grow elsewhere in the country. Beautiful flowers and vegetation are present in the city, and colorful houses are also abundant in the area. They are one of the biggest suppliers of fruits and vegetables in the Philippines. It is often known that they offer more affordable prices for such goods.
You can visit some of the iconic locations in the city for the complete Baguio experience, stroll around Burnham Park, Camp John Hay, and the Baguio Cathedral. A highly recommended local food for you to try is a steaming cup of strawberry taho. You can also go to a strawberry farm and pick some fresh fruits. It is easily accessible by bus or car.
With the addition of the nearly completed Tarlac Pangasinan-La Union Expressway (TPLEX) extension, the drive from Metro Manila to Baguio is now only at three to four hours. This improvement is making the city more attractive to investors as it becomes increasingly accessible.
Puerto Princesa City: More than a Tourist Gateway
Palawan is a dream destination for many. If the photos online are doing an excellent job of enticing you into this beautiful city, then it's no wonder that you've already had countless plans to visit. These picturesque views are most likely true to their form.
But in the middle of Palawan's majestic views is a booming economic city. Puerto Princesa City nestles in the province, and it has plenty of beaches and islands with pristine white sands to dig your feet into. How many times have we seen a jaw-dropping picture of El Nido or Coron?
For those who have visited both locations, reviews and opinions from locals and tourists are the same – it's beautiful. Aside from its natural beauty, the city also has man-made tourist spots that are worth experiencing. You can visit the famous Baker's Hill and buy their popular hopiang munggo and other baked goods. Plus, you can pose with the giant figurines and designs in the area.
Also, you can feast your eyes on the colorful wings of different butterflies when you visit their Butterfly garden. In addition to these attractions, the Balayong (Palawan Cherry Blossoms) Park near the city hall has recently opened after years of construction and planting. It also includes an interactive water display.
The geographical area of Palawan has no existing fault line; on top of that, the island is adorned with a wide array of flora and fauna. As it continuously brings in tourists, the local government makes sure to maintain its natural landscape. The city proves its development and by being more than just a cover page of tourism by having major infrastructures in the making.
Its accommodation of people from all walks of life contributes to its economic growth. Living in Palawan is an advantage to those inclined to venture into tourism and accommodations. In 2019, the city also received a pledge for a P27-billion investment from different companies, meaning more developments along the way.
Real estate has also built foundations, attracting more investments not just locally but internationally. It has long since opened its doors for new settlers or immigrants. Online sites and pages are available for viewing in guiding you to find your home in this paradise. 
One of the planned major infrastructures in Puerto Princesa under the Build Build Build Program is a Bay Bridge project which will connect the city center to the southern portion through a viaduct. It was initially estimated to cost P13 billion. The city's current local chief executive recently declared that the project already has a P1.2 billion appropriated budget this year for detailed engineering.
The bridge will span 4.7 kilometers connecting City Baywalk in Barangay Mandaragat to Abanico in Brgy, San Pedro to Sandiwa near the City Hall in Brgy. Tiniguiban, and another interchange in Brgy. Sicsican. Another rise in the bar of accessibility to match the city's rising popularity locally and abroad.
Last year, the province welcomed 1.3 million tourists. It is evident in this figure that business growth is driven by dynamic tourism. Island resorts, accommodations are promising business opportunities in the locale. With more infrastructure projects nearing completion in Palawan, the city will be in a better economic position.
Dasmariñas: Builders of New Economic Opportunities
The city of Dasmariñas, also known as Dasma, is one of the fastest and more aggressive local government units in the province of Cavite when it comes to growing its economic activity, adding one agenda to another. It is a first-class component city with multiple commercial establishments scattered throughout the city. These developments include major shopping malls, fast foods, groceries, convenience stores, restaurants, and other service-oriented businesses.
Making an even stronger economic frontier, these establishments are mostly found in the City Center and the Central Business District. Other industrial establishments are on the outskirts of the city. It also offers unlimited career choices, with it having the greatest number of universities in the province.
From an agricultural-based economy, the city has evolved into a highly urbanized, commercialized, and industrialized place, boasting industrial estates, factories, and business establishments scattered in the different barangays. Dasmariñas is home to a sizable population of residents occupying residential subdivisions in the city. Here, residents have access to banks, financial centers, and other establishments, making the area a financial and commercial district of the municipality.
The Cavite-Laguna Expressway (CALAX) is an alignment connecting South Luzon Expressway (SLEX) to Cavite Expressway (CAVITEX) that will cut travel time from two hours to 45 minutes.
At present, it has continually braved its ways into progress and has three economic zones, namely: Molave Industrial Compound, Dasmariñas Technopark, and First Cavite Industrial Estates. Creating a foundation for the rise of mixed-use development, expected to lure investments and businesses into the country.
The rapid development of the city and its inevitable growth will reach its peak because of the presence of different local and international business ventures, focusing on educational and health institutions. In addition, there is a growing number of house and lot subdivisions built to accommodate its growing population.
Real estate developments have flourished in the area, and there is still a high demand for more. In 2014, Vista Land launched Vista Alabang, a township of 1,500 hectares spanning the area where Muntinlupa, Las Piñas, Bacoor, and Dasmariñas meet. This housing initiative started the real estate boom in the city.
Vista Alabang, a township of 1,500 hectares spanning the area where Muntinlupa, Las Piñas, Bacoor, and Dasmariñas meet, was launched by Vista Land, starting a real estate boom in the city.
At present, Camella Dasma at the Islands is a first-class house and lot development designed for high-quality living for local Filipinos and Filipinos abroad. The project is located in Palaparan II, Dasmariñas City, Cavite, and about 15 minutes away from Alabang via Daang Hari Road and 45 minutes from Makati via SLEX.
It remains one of the top choices of well-to-do families largely due to its accessibility to several commercial establishments, schools, and hospitals. Camella Governors, a brand new Mediterranean-inspired house and lot development in the area, is now being built is strategically located as it is close to the National Capital Region.
Dumaguete: In Pursuit for Aggressive Development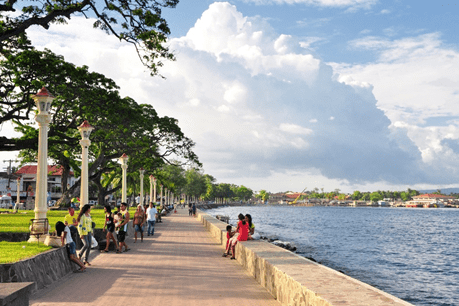 Coined as the "City of Gentle People," Negros Occidental is most recognized by the kind-hearted nature of its locals. The place is a fitting place to satisfy your thirst for both exploration and laid-back travel for relaxation. Dumaguete is the capital of the province of Negros Oriental and is referred to as a university city.
It is a popular educational destination for students because of the presence of four universities and a variety of other colleges where students of the province converge to enroll for tertiary education.The city is best known for Silliman University, the country's first Protestant university and the first American university in Asia.
One of the hotspots in the city is the historic Saint Catherine of Alexandria Cathedral right beside the 200-year-old Dumaguete Belfry. You can also visit Quezon Park and the Ninoy Aquino Freedom Park landmarks. Let's not forget about the scenic Rizal Boulevard, a place to unwind while witnessing it bustling with activity day or night.
The City is recognized as the third best city in the Visayas in 2020's Competitiveness Index Rankings of cities and municipalities. The cities were ranked based on overall competitiveness scores determined by the values of actual and complete data on economic dynamism, government efficiency, infrastructure, and resilience.
It can be said that the rise in the city's modernization program might still be in its early stages, but this is also an excellent time to consider investing in Dumaguete City's real estate investment and expect it to appreciate over time. The city is listed 5th in Forbes Magazine's "7 Best Places to Retire Around the World".
Dumaguete has a considerable number of local and foreign tourists. Visitors are drawn to the availability of beach resorts and dive sites and dolphin and whale watching in nearby Bais City. It has rapidly modernized its beautiful landscape, complementing the kind-natured citizens living in the city. The rich history present in Dumaguete is further appreciated by their accommodation of visitors and student population.
Beyond its tourism, Dumaguete is rapidly modernizing and becoming a hub for communications with more infrastructure developments. Dumaguete City's economy is hopeful for more businesses to form more jobs, given that itis home to educational institutions and tourism sites.There has also been an increased presence of business processes outsourcing (BPO) and information technology (IT) companies.
One of the key features of the city is its power source coming from the geothermal power plant in Palinpinon, Valencia. Infrastructure projects are also in full swing within the city. The Metro Dumaguete by-pass and diversion roads aim to decongest traffic along the national road progressing to Dumaguete City. The project was set to completion within the first quarter of 2020.
The Bacolod-Dumaguete- Bayawan Priority Corridor, meanwhile, is a collaboration project of three DPWH (Department of public works and Highways) engineering districts, linking Bacolod City to Negros Oriental. This ease of access between the two Visayan provinces is set to increase trade, economy, and tourism.
If you found any of these places worthy of your investment, you may check out Camella's properties for sale across the Philippines.