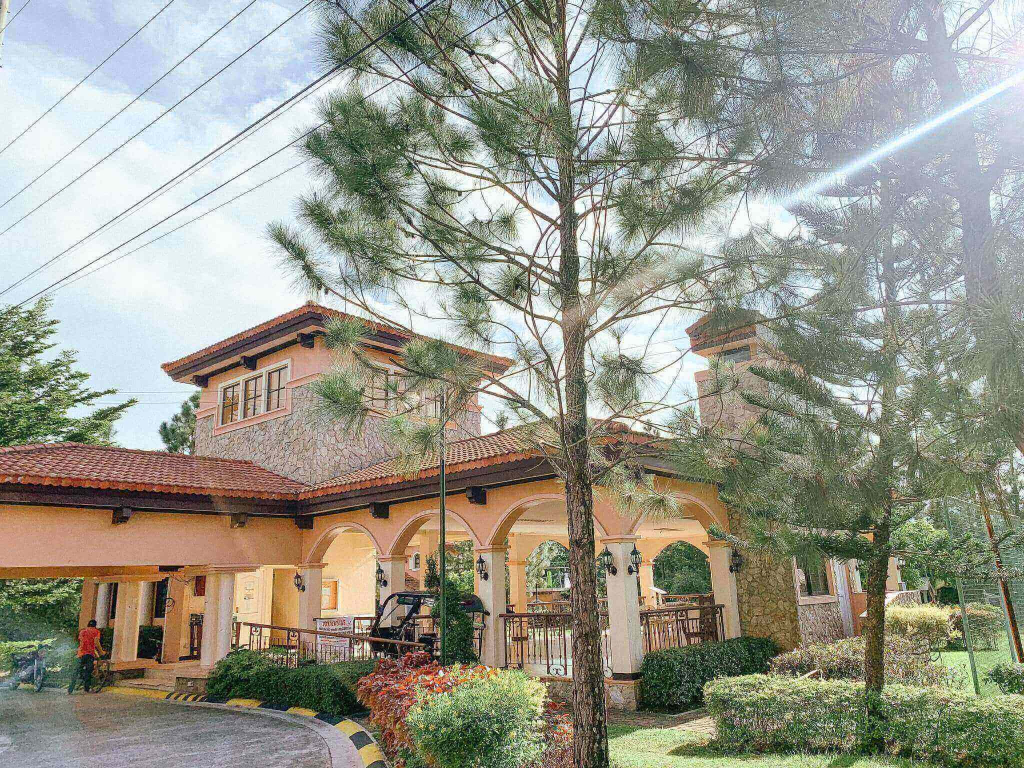 The CALABARZON Region, Philippines
A region known as "Southern Tagalog," once stretched north from Aurora all the way to Palawan in the southwest, including the islands of Mindoro, Marinduque, and Romblon. Historically, the region girdled the island of Luzon, was the country's largest region, in terms of land area, and boasted the greatest population. However, by 2002, Southern Tagalog was partitioned into two areas because of its sheer size.
Though still Region IV, the northern provinces of Cavite, Laguna, Batangas, Rizal, and Quezon, or CALABARZON, was designated Region IV-A, while the southern islands of Mindoro, Marinduque, Romblon, and Palawan were christened Region IV-B. Meanwhile, the province of Aurora was assigned to Region III. To date, CALABARZON still has the largest population of all the country's regions and accounts for 17% of our GDP, making it the second largest contributor to the nation's economy.
Batangas: A well-loved weekend escape
The province of Batangas is considered a preferred weekend getaway for the overworked residents of Metro Manila and beyond. As a tourist destination, there is no end to the adventures and scenery the province offers. The complex volcano located in Taal is one of UNESCO's Decade Volcanoes. At the lake's coast is the town of Taal, where one is thrown back in time walking through streets of heritage homes and magnificent churches. Similarly, San Juan, Batangas also boasts beaches, lake, and resort – as well as nightlife water activities. Batangas has long been dubbed the "Cradle of Noble Heroes," as many of those who fought against Spain were from the province. A few of the many notables are Apolinario Mabini, Jose Laurel, Felipe Agoncillo, Marcella Agoncillo––who sewed the first Philippine flag, and the "Godmother of the Philippine Revolution," Gliceria Marella de Villavicencio. Much of our past is still visible in many Batangas towns.
History notwithstanding, the province is most often visited for the multitude of beaches, diving spots, and summer resorts that range from luxurious to basic sand-and-sea. There is Taal Volcano, in Mabini, there is Anilao, Buan boasts Sampaguita Beach and Ligpo Island, Sombrero Island and Masasa Beach sit in Tingloy, Ligpo Island and Sampaguita Beach are in Bauan, there's Matabungkay in Lian, and of course, the always popular Nasugbu, Laiya, and Calatagan where the tropical wonderland Aquaria Water Park is located. An hour or less will get you to the Villa Escudero plantations in Laguna.
Lipa City, Batangas: The perfect mix of serenity and urban progress
When it comes to idyllic living, few places capture the perfect mix of serenity and urban progress like Lipa, Batangas. Lipa City is fast becoming a force in the Philippines' commercial, financial, agro-industrial, and residential spheres. Approximately just a little over an hour and a half drive from Metro Manila via the South Luzon Expressway, Lipa City is a popular and unique vacation destination in the country.
Thinking about what to do in Lipa, Batangas for your next visit? In this article, we'll explore the vibrant activities and experiences that await you in this picturesque haven.
Explore the Rich History and Culture of Lipa City
Lipa City has a rich history that's deeply intertwined with Filipino culture. To this day, you can still find traces of a colorful past in many of Lipa's historical landmarks and ancestral houses.
Take a leisurely stroll through the Lipa City Cathedral, a historical religious landmark that showcases stunning Romanesque architecture and embodies centuries of spirituality. Explore the Museo de Lipa to immerse yourself in the city's heritage, showcasing artifacts and exhibits that narrate the story of Lipa's evolution and growth.
custom tours history
Embrace Nature's Beauty
Lipa's natural beauty is a canvas of greens and blues, a captivating mix of mountains and water. The Mount Malarayat Golf and Country Club, a short drive from Camella Lipa, offers a perfect setting where you can relax, unwind, and let your hair down. Tee off amidst the backdrop of rolling hills and lush landscapes, a golfer's paradise that ensures unforgettable rounds of play. For a more adventurous spirit, the Mt. Maculot trail is a must-try, offering panoramic views at the summit that reward your efforts.
If you're looking for the perfect place for an overnight stay in Lipa, then The Farm at San Benito is the ideal hideaway, with its lush natural attractions and soothing resort facilities. It's a famous premier wellness resort in the Philippines, with guests coming from all over the country. Make sure you book in advance if you're planning a visit.
Take A Fun-Filled Day Trip
You can also visit nearby Batangas City for a day-long peek at some attractions like the Taal Heritage Town where you can learn more about the volcano island Taal Volcano and the surrounding Taal Lake. On these day trips, private cars or tour companies can also take you to the Marian Orchard and the historic Caleruega Church, one of the popular places for families. On the other side, you can also easily slide Tagaytay City into your itinerary for delicious food and visit unique farms and coffee shops located atop mountains and verdant hills.
Delight in Culinary Discoveries
Lipa City isn't just a feast for the eyes but also for the taste buds. The local culinary scene boasts a variety of flavors that cater to every palate. The San Sebastian Cathedral area is a hub of local eateries, offering Batangas' signature bulalo (beef bone marrow soup) and lomi (thick noodle soup) that comfort the soul, perfect for a rainy day.
In the recent past, Lipa City was considered the coffee center of the world. This legacy lives on with the coffee farms situated in the city as well as the specialty restaurants and coffee shops that serve kapeng barako. Coffee lovers make it a habit to visit Lipa and Batangas City for the famous kapeng barako, known for its robust aroma and strong flavor.
Experience Festivals and Events
Lipa City comes alive with vibrant festivals that celebrate its culture and traditions. For instance, the Kapeng Barako Festival is a lively event that pays homage to local coffee, featuring street dances, food fairs, tours, and cultural showcases.
The Parada ng Lechon, held every June, is a gastronomic spectacle where roasted pigs are paraded in colorful costumes, symbolizing Lipa's culinary prowess.
Invest in Comfortable Living with Camella Lipa
Nestled in the heart of this province is Camella Lipa, a thriving community that offers not just a home, but a lifestyle brimming with excitement and opportunities. From its lush landscapes to its modern amenities, a house in Camella Lipa beckons you to invest in the quiet yet fulfilling charm of the town.
Camella Lipa is more than just a residential haven; it's a gateway to an impeccable life. With a variety of modern house designs that prioritize comfort and functionality, Camella Lipa ensures that your dream home becomes a reality. From cozy bungalows to spacious two-story homes, each dwelling is crafted to suit your family's needs.
Family Bonding in Camella's Amenities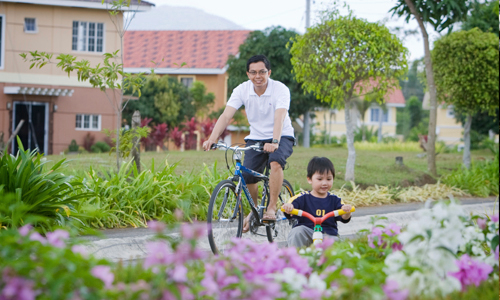 Camella Lipa is designed with families in mind, offering amenities that foster bonds and create cherished memories. The lush community gardens provide a serene backdrop for family picnics and quality time. The swimming pool is a haven for both relaxation and play with you and your kids, inviting you to cool off during sunny days. The basketball court and playground offer spaces for sports and laughter, ensuring that every family member finds joy within the community.
Lipa, Batangas, is a symphony of history culture, food, nature, culture, and modern living, and Camella Lipa encapsulates all these aspects in its charming community. From immersing in local heritage to savoring culinary delights, every moment in Lipa is an opportunity to create lasting memories. By investing in Camella Lipa, you're not just acquiring a home; you're embracing a lifestyle that seamlessly blends the past and the future, offering you the chance to bask in comfort, culture, and progress.