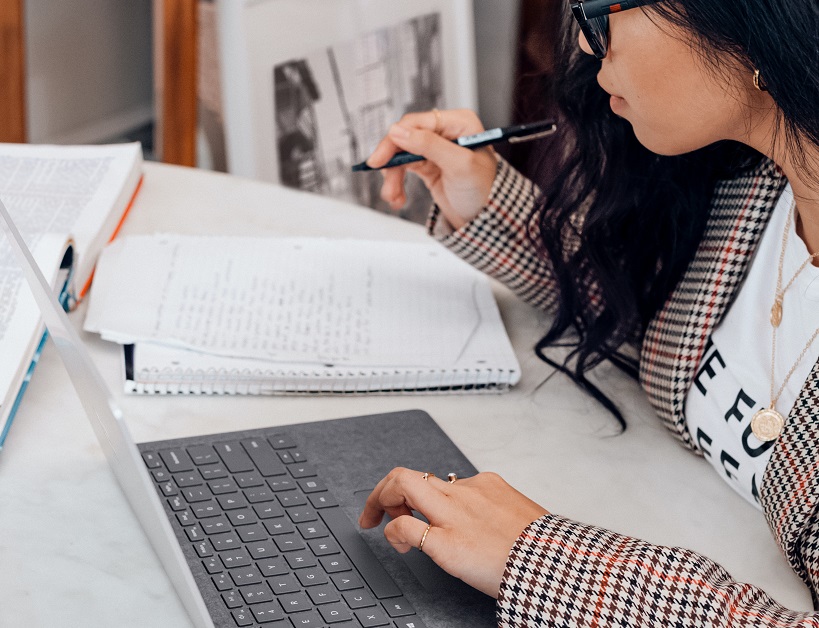 Higher education is considered one of the essential parts of a person's life. This is the stage bridging a person's teenage years and early adulthood while enrolled inside a college or university. This is also the stage where students choose their degrees, bachelor's or master's, and even doctorate programs to be more specialized in their chosen fields of expertise and to prepare themselves to be even more productive citizens of the country. That's why choosing a good school for higher education studies is very important.
A good school or university is determined not only through the quality education and facilities they offer but also through the values they uphold and how their quality graduates contribute to a better society.
There are a lot of universities or schools nationwide that offer quality education. In this article, we are listing the top universities in the Bicol region in no particular order.
Ateneo de Naga University (AdNU)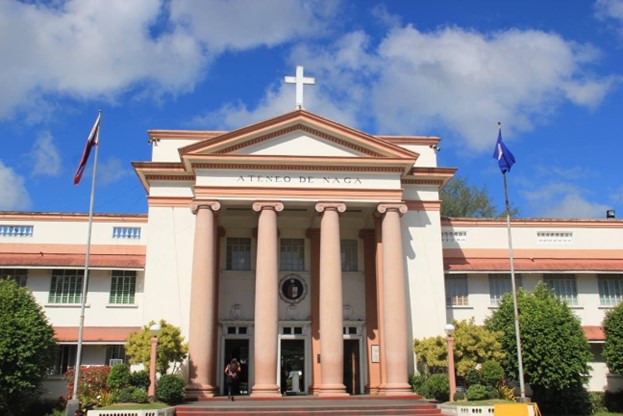 The Ateneo de Naga University is a Private Catholic University run by Jesuits. AdNU offers primary education (located at Pacol Campus in Naga City) and higher education, with its main campus located at Brgy. Bagumbayan, Naga City. It is one of the schools within the 'University Belt,' which houses several schools and universities in Metropolitan Naga. Some facilities are the in-campus church of Christ the King, Fernando Hall (Conference Hall), and S.J. Library.
AdNU offers a wide range of undergraduate programs in Business and Accountancy, Computer Studies, Education, Humanities and Social Sciences, Nursing, Science and Engineering, and, just recently, Law. They also offer graduate programs with or without a thesis and Doctoral Degree programs.
AdNU also has a consistently high rate of board exam passers yearly. This year, they recorded a hundred percent passing rate for their pioneer batch of Bar Exams takers. For the past four years, they also have an average passing rate of 100% in the Guidance Counselor Licensure exam, 88% in the Licensure Examination for Teachers, 85% in the Nursing Licensure Exam, and 79% in Civil Engineering Licensure Exams. These are only a few licensure exams they continuously perform well at. AdNU is also known to give back to the community through its social involvement consistently. This shows that the Jesuit Education that AdNU offers transcends beyond the four corners of the school.
University of Nueva Caceres (UNC)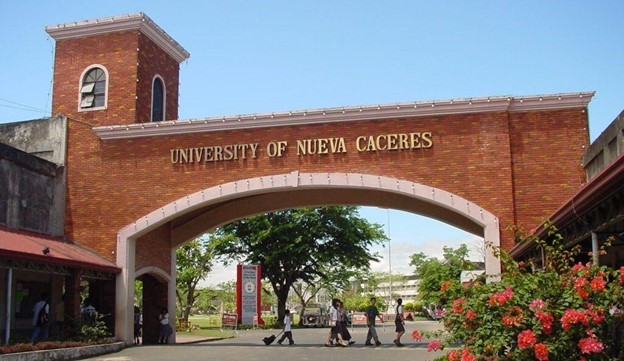 The University of Nueva Caceres or UNC is a private, non-sectarian university run by iPeople, Inc, a joint venture of Ayala Corporation and Yuchengco Group of Companies. It was founded in 1948 and was the first university in southern Luzon outside Metro Manila. It is located along J. Hernandez Avenue, Naga City just in Metro Naga.
UNC offers a wide variety of bachelor's degree courses in the field of Arts and Sciences, Business and Accountancy, Computer Studies, Criminal Justice Education, Education, Engineering and Architecture, and Nursing. They also offer pre-school, elementary, junior high school, senior high school, and graduate programs. UNC also takes pride in its law school, one of the biggest in Bicol. It consistently performs well in the bar exams annually. They also have an in-campus museum and chapel, a gymnasium, a covered court and open grounds, and the university library.
Universidad de Sta. Isabel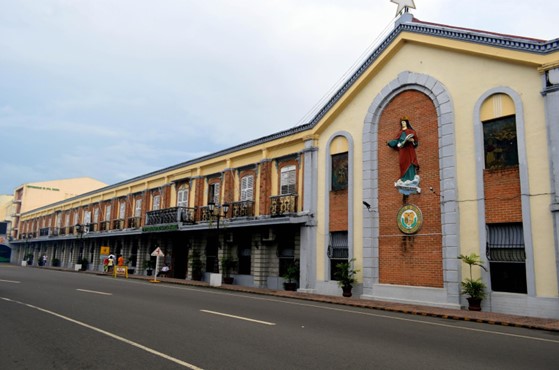 This university is formerly known as Colegio de Sta. Isabel is a private Catholic University run by the Sisters of Charity of St. Vincent de Paul. Founded in 1868, this school was the first regular university for women in the Philippines and Southeast Asia. At present, they offer coeducation for all levels. In 2019, USI was also declared a National Historic Landmark by the National Historical Commission of the Philippines. It is located along Elias Angeles St. in Naga City.
Through the years, USI has produced many quality educators with their Teacher Education programs. They are also known for their Health Sciences courses, which has a health services department in the form of Mother Seton Hospital, one of the biggest catholic private hospitals in Bicol. Aside from the fields they are known for, they also offer other courses in Business Education, Arts and Sciences, Social Work, and Music. USI also has Integrated Community Extension Services and Advocacies, which engages with the marginalized sector with their Vincentian Charism of Service.
Bicol University (B.U.)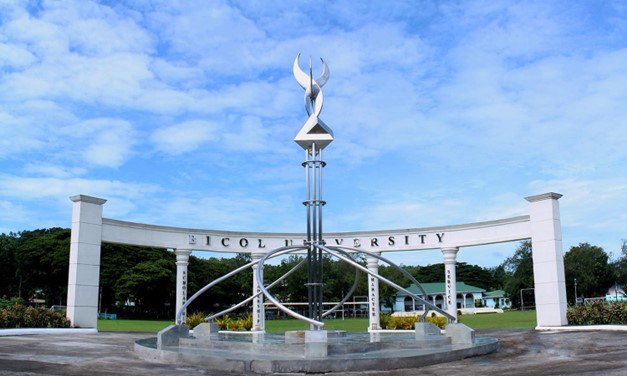 The Bicol University or B.U. is a regional state, research, and coeducational higher education institution with multiple campuses across Albay and Sorsogon. It is also considered the most prominent university in Bicol in terms of population.
The main campus located in the boundary of Legazpi City and Daraga, Albay houses the following Colleges: Nursing, Science, Arts and Letters, Institute of Physical Education, Sports and Recreation, Graduate School, Education, Elementary and High School, and Medicine. The Administration building, the Bicol University Research Extension Program Center (BUREPC), University Library, and the Albay Sports Complex are also located on the main campus. The East Campus can be found just a few blocks away, which hosts the College of Engineering, College of Industrial Technology, and Institute of Design and Architecture.
The East Campus, located in Sagpon, Daraga, Albay, consists of the College of Business, Economics, and Management, Social Sciences and Philosophy, and the B.U. International House. The College of Agriculture and Forestry is on Guinobatan Campus in Albay. Satellite campuses that offer a variety of courses include Polangui Campus (BUPC) and Tabaco Campus (BUTC), both in Albay, and Gubat Campus (BUGC) in Gubat, Sorsogon.
Despite its extensive range of courses, the quality of education in B.U. is never compromised, as it also produces a high percentage of passers annually in different licensure examinations, like Engineering, Nursing, CPA, and Education, to name a few. This makes them a top-performing school that is also recognized nationwide.
University of Santo Tomas – Legazpi (UST-L)
Formerly known as the Aquinas University of Legazpi, UST-L is a private Catholic university. It is a separate institution from UST in Manila, which is also run by the Philipinne Dominican Province of the Order of Preachers. It is located at Rawis, Legazpi City.
They offer a variety of courses in Health Sciences, Arts, Sciences, Education, Engineering, Architecture, Fine Arts, Business Management, and Accountancy. They also offer primary education, Graduate school programs, and Juris Doctor programs. Their Law school is the first and oldest in Albay and one of the most reputable law schools in the region, producing national topnotchers in the past years.
The Aquinas University Hospital, now UST-Legazpi Hospital, is also owned by this school. They recently introduced their newest course – the B.S. Pharmacy. This university is committed to Academic Excellence, Moral Formation, and Emotional Maturity.
Sorsogon State University (SorSU)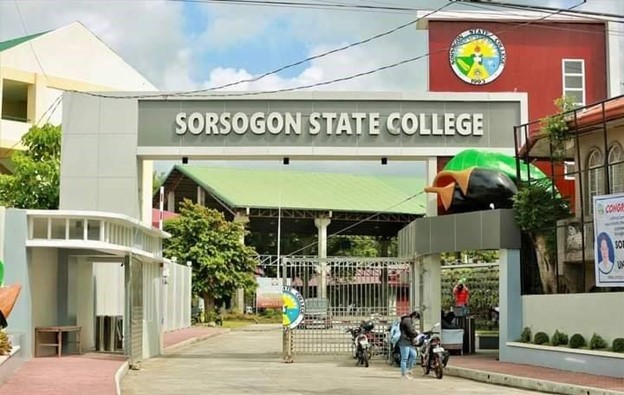 Sorsogon State University, formerly known as Sorsogon State College, is one of the oldest trade schools in the Philippines. Its main campus is located along Magsaysay Street, Sorsogon City.
This school was formed from the integration of four vocational schools, which now serve as the present-day campuses of the university located at Castilla, Bulan, ang Magallanes in Sorsogon. It was established as a college in 1993 and declared a university in 2021. They offer Business courses, Education, Engineering, Engineering Technology, Architecture, Accountancy, Information Technology, Fisheries, and Agriculture.
SorSU has recently gained attention after launching its world-class library due to its modern design, which can be compared to the libraries of well-known universities abroad. This new facility will significantly aid the students' studies during their stay in school.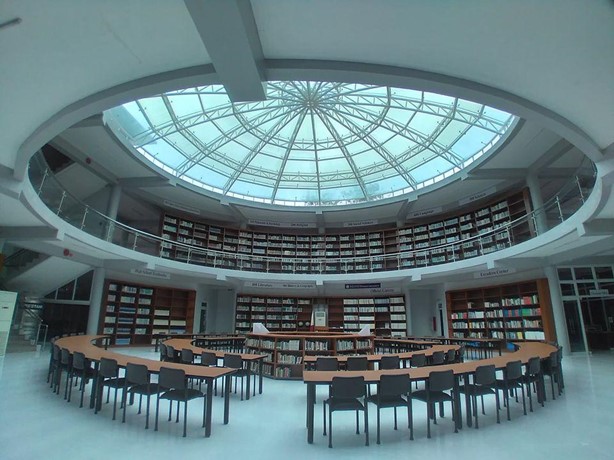 Living within the proximity of the abovementioned schools can be a great help for students to avoid time-consuming traffic jams and commuting. Good news for everyone, as there are safe and secured communities near these schools.
Examples are Camella Naga and Camella Pili in Camarines Sur, just minutes away from Naga City's University Belt; Camella Legazpi in Legazpi City, Albay; and Camella Sorsogon in Sorsogon City. These communities are also accessible to nearby conveniences, advantageous for everyone in the family. Have access to your dream home and community when investing in a Camella property.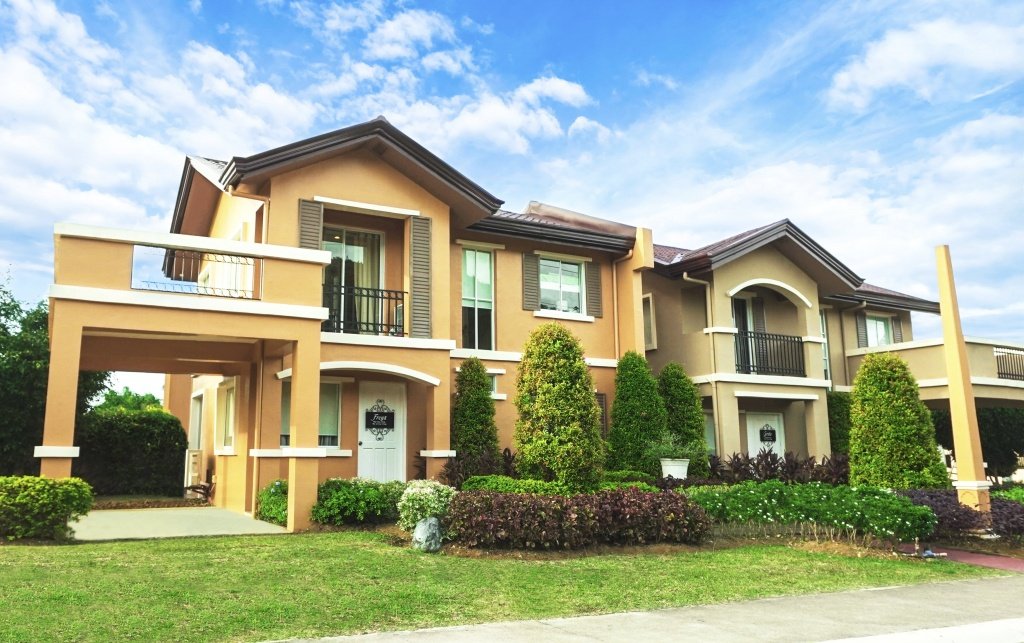 Check out our Houses for sale in Bicol Region
Discover our house and lot for sale in the Philippines