Summer never ends in a tropical country like the Philippines. With the temperature reaching an average high of 33.4°C in Manila this May, every Filipino, creative as we are, finds ways to cool off.
We use the scorching temperature as an excuse to while away the hours in malls. Of course, splitting into the pool or beach is the most common strategy that we know to win over the summertime heat. Summer is also the best time to explore the highlands to chase cool air or go to adventure-packed provinces like Pangasinan. Whatever activity we do to escape the heat, cooling off is incomplete without refreshing summer food. 
In-season fruit shakes and all-time favorite Filipino summer food are the cherries on top of every family meal. When we go out for outdoor activity, our eyes wander around to look for restaurants and food stalls serving any refreshing delight. Halo-halo, anyone?
In addition to our favorite iced treats, we make sure that we are full before starting an adventure and have a good meal waiting for us after a swim or a hike. If you are spending the summer in Pangasinan or visiting the province any time of the year, don't forget to stop by these top-rated local restaurants.
Matutina Gerry's and Seafood Restaurant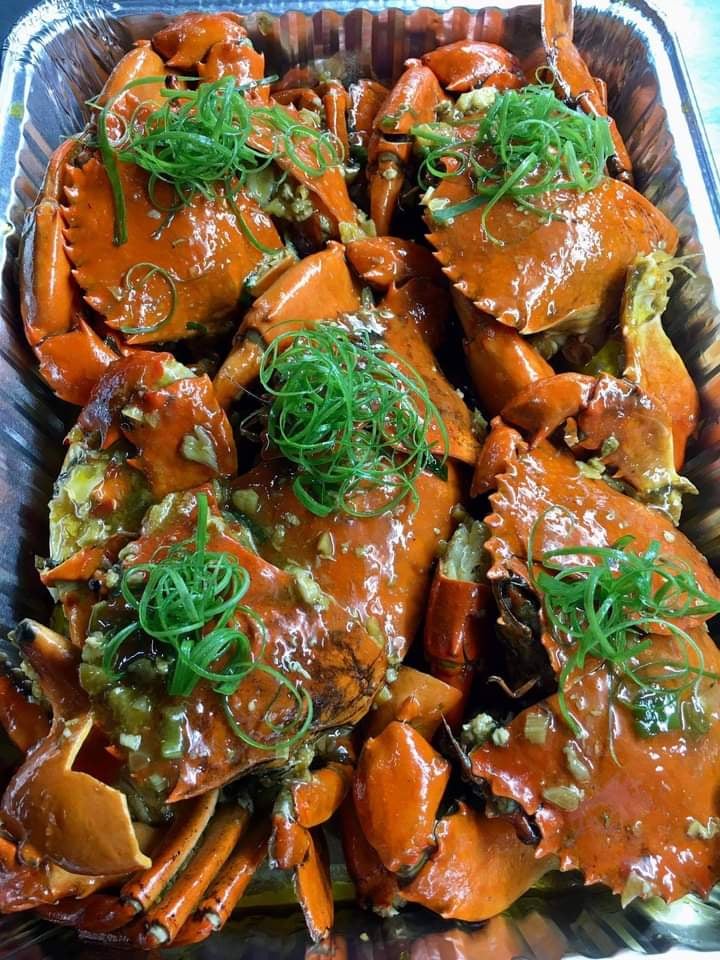 Matutina Gerry's and Seafood Restaurant is one of the famous homegrown restaurants serving irresistible Bangus dishes. It also has a wide selection of seafood that might overwhelm you during your visit, so you better have your list ready. Among the first you must try here are the Bangus belly steak, tinolang Bangus (milkfish soup), gising-gising (spicy Filipino vegetable soup), and poki-poki (Ilocano dish made of grilled eggplant and scrambled egg).
Matutina is also your go-to restaurant if you are coming back from a tiring trek or beach getaway on the weekend. You can get the most of your PHP375 for their eat-all-you-can weekend buffet from 10:00 a.m. to 3:00 p.m. and 5:00 p.m. to 8:30 p.m. Since it's summer, you can finish your meal with Matutina's fresh drink choices from buko juice, ripe mango shake, and sago't gulaman.
This famous restaurant has two locations in Pangasinan. One at De Venecia Road, Extension, Brgy. Pantal, Dagupan City and another at Brgy. Nancayasan, MacArthur Highway, Urdaneta City. It is a good deal if you have a house and lot in Pangasinan waiting for you, especially in Urdaneta, the province's business and trading center.
Bolinao Sungayan Grill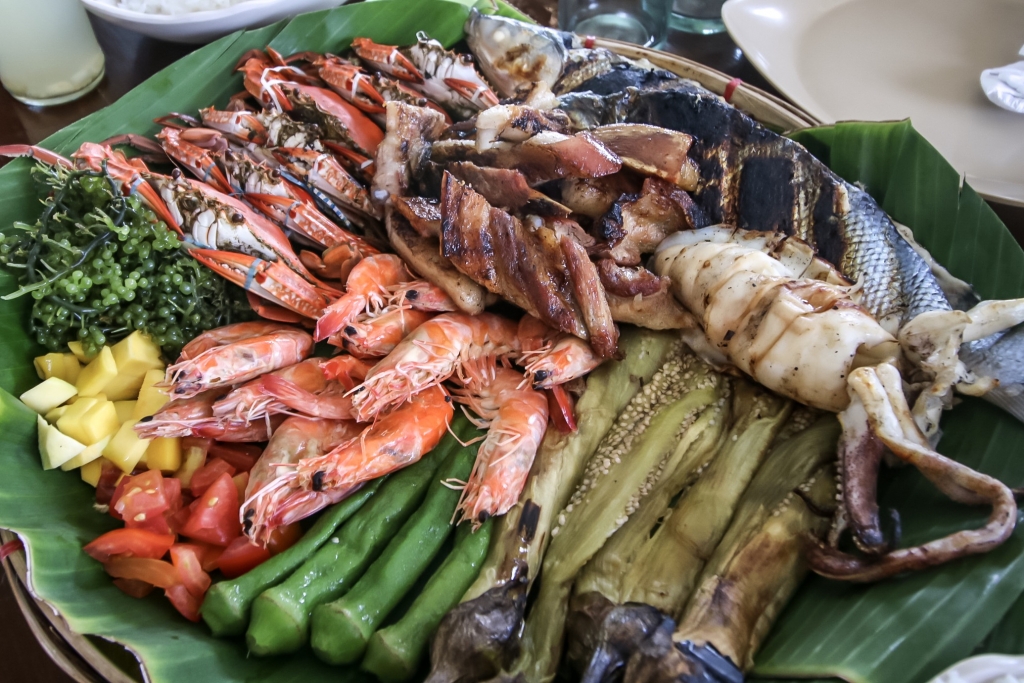 Imagine a breathtaking view before your eyes and a revitalizing drink in your hand. What an excellent way to spend summer, right?
You can get all these at Bolinao Sungayan Grill at Balingasay River, Bolinao. As evident in its name, this floating restaurant serves the most delicious grilled Sungayan Fish or unicornfish in the province. Bangus dishes are available here, and you can have them in any way you want. There is crispy Bangus, grilled Bangus, and sizzling Bangus. You can also share a seafood fiesta with family and friends in the boodle fight style they offer.
You can choose to eat at Bolinao Sungayan Grill's stationary floating nipa hut or enjoy the Balingasay River Cruise. Either way, you can fulfill your summer dream with the refreshing drinks this local restaurant offers. With prices only ranging from PHP25 to PHP200, you can enjoy sipping your juice and beverage as you cool your mind with the relaxing Balingasay River view.
Hardin sa Paraiso Grill & Restaurant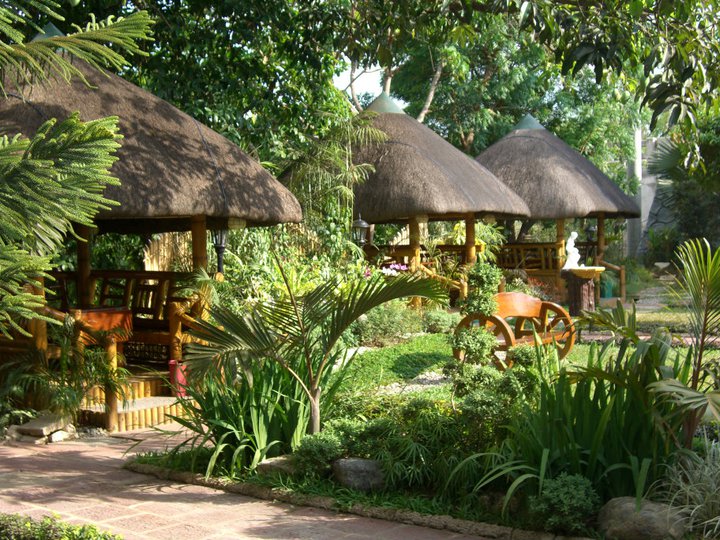 The pandemic has excited al fresco dining, but even before the virus hit, a garden paradise in Pangasinan made dining in the open air a memorable gastronomical experience.
Hardin sa Paraiso Grill & Restaurant needs not so much of advertisement strategies. The bunch of regulars frequenting the place is enough testament to the excellent food and service it offers. According to this restaurant's reviews, among the crowd's favorites are its sinigang (sour soup), dating na Bangus (sun-dried milkfish), liempo, and crispy pata. All dishes are reasonably priced. They also serve fresh buko juice, perfect for you to enjoy while you chill in one of their nipa huts, tree houses, or pavilion. Its friendly staff are also very welcoming and makes you want to stay longer!
Another thing to love about Hardin sa Paraiso is its accessibility. Located at Barangay Lelemaan, Manaoag, a local destination, catches faithful visiting the nearby Our Lady of Manaoag Church and tourists stopping by after a long drive from Metro Manila.
Kainan ni Mang Peping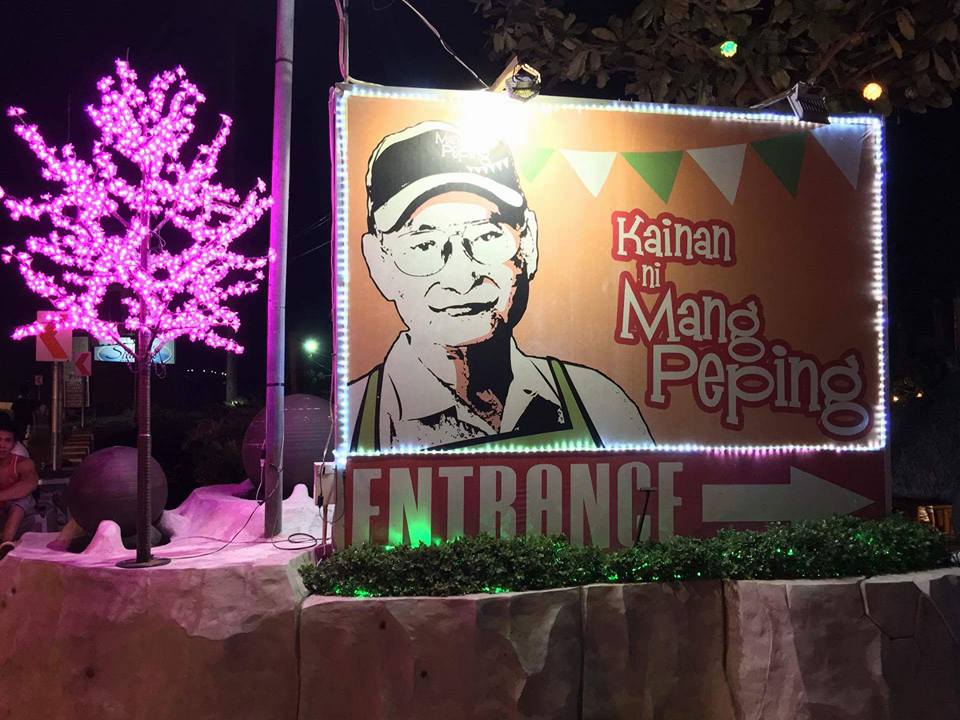 On your next visit to Pangasinan, flood your social media with snaps of splendid views and mouthwatering local dishes. If you are looking for a place with both, Kainan ni Mang Peping is waiting for you.
Kainan ni Mang Peping will undoubtedly catch your attention with the nipa huts and colossus figures like cartoon characters and Marvel heroes. Its amenities and well-maintained exterior are also worthy of attention. The best part of your visit here, without a doubt, is Mang Peping's fresh and tasty local dishes. Customers have seafood options like Malaga (marine fish), sugpo (prawn), and hito (catfish) seasonally priced, among other fish dish varieties, including what the province is known for Bangus. Their sinigang is also a must-try!
Kainan ni Mang Peping, located at De Venecia Hi-way Extension, Tapuac District, Dagupan, is also one of the few local dining establishments in the province that include healthy choices in its menu. You can order fresh mixed fruits and vegetable salad to balance your meal. Don't forget to add the sweetness to your summer with Mang Peping's buko pandan, halo-halo, halo-halo sa buko, and ice cream flavors.
Great Taste Pigar-Pigar Restaurant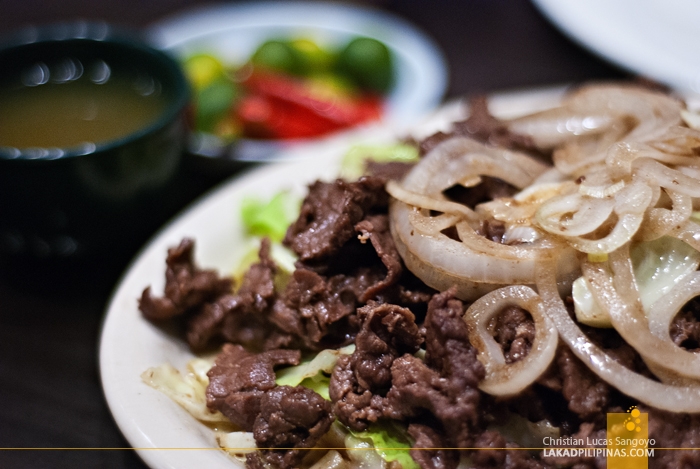 Pangasinan takes pride in its local specialty, pigar-pigar, which uses thin-sliced meat as its main ingredient. The Pangasinense word "pigar-pigar" means "turning over," as the meat requires constant flipping while being deep-fried. Dagupan, specifically, is known to prepare this delicacy using carabao meat with salt, pepper, and garlic served with vegetables and onions.
You should not miss pigar-pigar when visiting Pangasinan. The best place to experience the authentic recipe is at Great Taste Pigar-Pigar Restaurant in Paras St. Bonuan Gueset Centro Dagupan City. Located on the street side, you can enjoy your food while being treated to the daily view of Dagupan and its people. A true feeling of being in Pangasinan, isn't it?
Aside from their famous pigar-pigar, this place also serves other signature Filipino favorite dishes like pinakbet and adobong kangkong. They also serve fried chicken, buffalo wings, and the ever-present in every Pangasinan restaurant: Bangus sisig and fried boneless Bangus.
Ciudad Elmina Fishing Village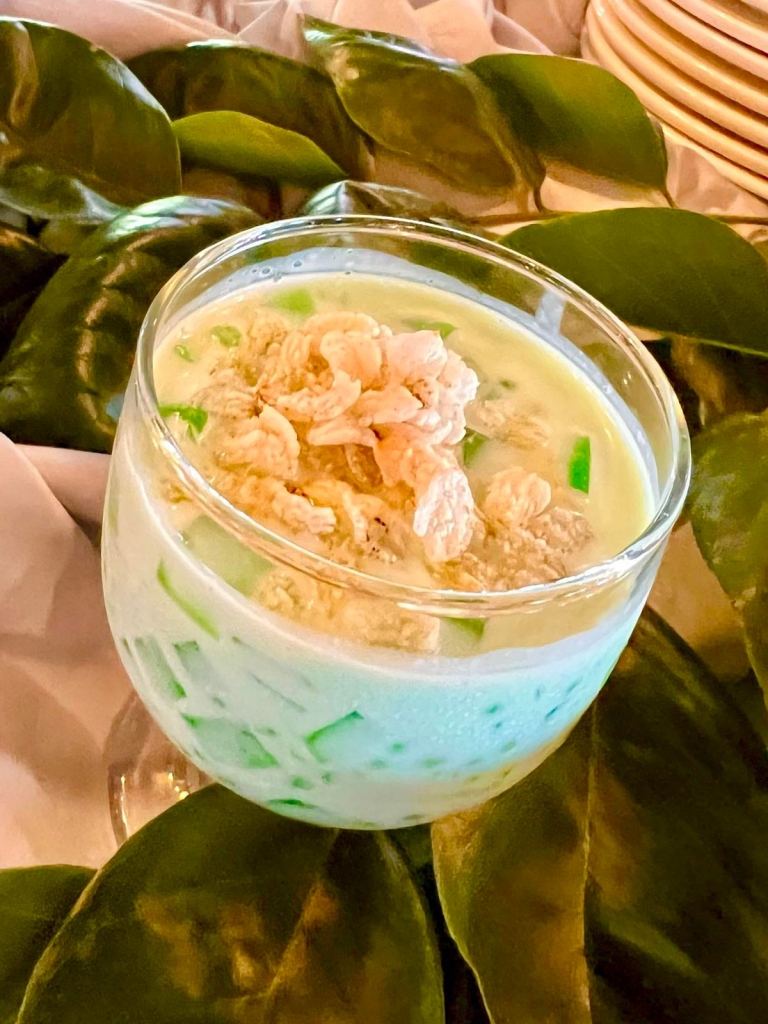 Probably one of the best ways to experience the seafood province of Pangasinan is to dine with the waters around. With nipa huts surrounded by fish ponds, this set-up works like magic for regular customers and first-time Pangasinan visitors coming to Ciudad Elmina Fishing Village in Al Fernandez Road Bacayao Norte, Dagupan City. The relaxing ambiance this established local restaurant offers complements the delicious dishes it serves.
Queen of All Media Kris Aquino and celebrities like Solenn Heussaff and Andi Eigenmann have visited Ciudad Elmina and tried its talked-about menu for themselves. The Pangasinense specialty, pigar-pigar, is available here. Pangasinan is also famous for its lechon bagoong, which uses the fermented fish source from Lingayen, the home of bagoong and Pangasinan's capital town.
You can get a similar experience of lechon bagoong at Ciudad Elmina with the binagoongan crispy pata and binagoongan baboy available on its menu. Of course, seafood choices are not going anywhere. In Ciudad Elmina, you can enjoy several kinds of fish sinigang. You can also choose from grilled and sizzling fish dishes.
Ciudad Elmina is also a perfect spot to hydrate after your adventure in Pangasinan. You can get your watermelon treat here, made of the best summer fruit containing 92 percent of water. Apart from watermelon, you can also enjoy other beverages like fresh buko juice, fresh buko shake, carrot shake, and desserts like buko pandan.
Dagupeña Restaurant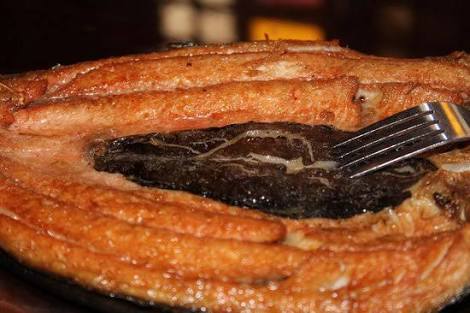 When we talk of authentic Pangasinense recipes and dishes, Dagupeña Restaurant will automatically join the list. If you want to get the best of your Bangus meal, this place on San Miguel Highway, Dagupan is worth visiting.
Dagupeña Restaurant keeps traditional food preparation alive as they still use pugon (wood-fired oven) for cooking their dishes. This made them earn positive reviews on TripAdvisor, where one said that the traditional cooking method brings out the rich flavors from the ingredients. Keeping the tradition alive, this restaurant will also make you feel at home with its obsolete interior. Indeed, old but gold, as a review said.
Dagupeña Restaurant is best known for its Bangus. They offer vacuum-packed and MSG-free Bangus specialties below PHP300, which can make a perfect bring-home gift or pasalubong. Their best-sellers include boneless Bangus steak, boneless Bangus daing, and rellenong Bangus. You can also try unique varieties like Thai green chili Bangus belly, teriyaki Bangus belly, pesto Bangus belly, and honey mustard Bangus belly.
They also offer spicy boneless Bangus daing and Bangus tilapa, which will make you want more. Please don't fret, as whenever you miss Pangasinan, they also have scheduled packed Bangus delivery to Metro Manila.
Maxine By the Sea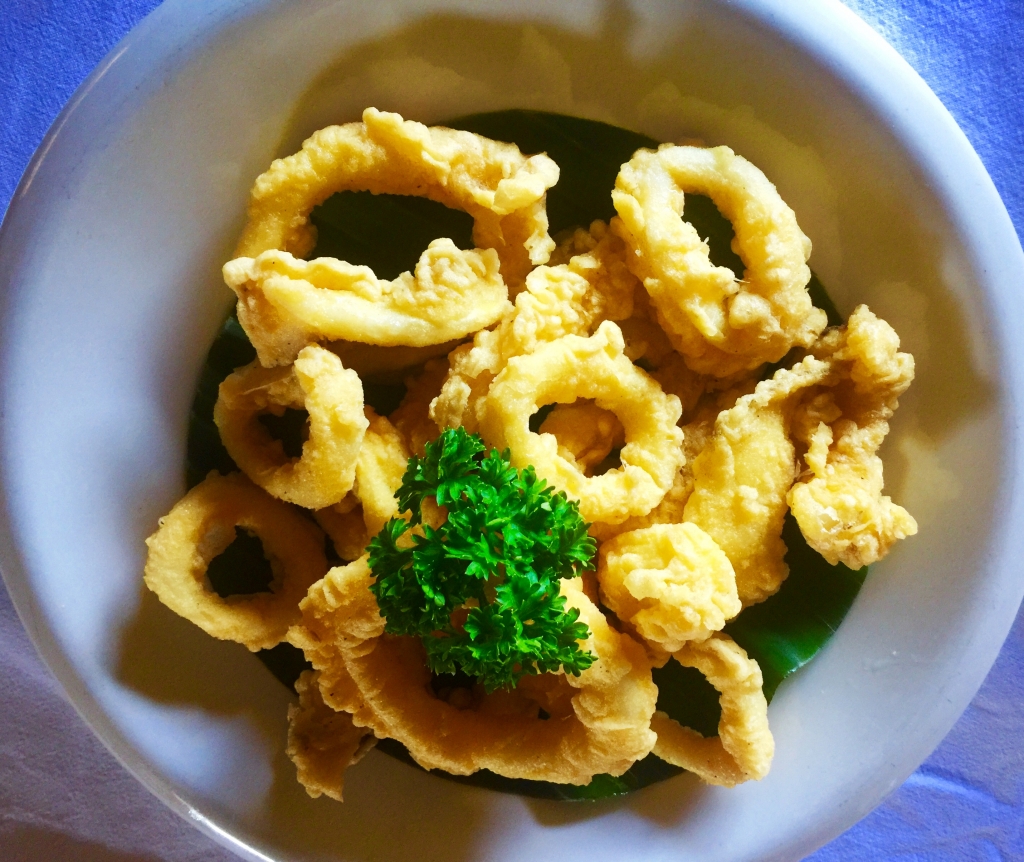 Are you looking for a place to cool off after an adventure in Hundred Islands National Park? Complete your visit by a stop-over at Maxine By the Sea in Lucap, Alaminos City. This place treats you to good food and a view overlooking the beach. If you dine here, summer seems to stay all year round, especially with the cool ocean breeze and a beautiful sunset.
Fill your visit with stories as you eat here with friends and family. Also, fill your stomach with sumptuous food priced reasonably to enjoy. Maxine By the Sea's food platters is such a steal. You and your friends can dig in on their grill platter consisting of shrimp, chicken, boneless Bangus, and squid. You might also not want to miss their famous calamari and seafood kare-kare. Whatever main dish you choose, it is best to have a sweet finish with Maxine's selection of fruit smoothies or your summer favorite, halo-halo.
In addition to the restaurant, Maxine By the Sea also offers lodging where you can stay comfortable while in Pangasinan. If you plan to stay for good, it's time to make Camella Crisciente your future address.
Comfortable Life Up North with Camella Crisciente
Camella Homes, the most trusted house and lot developer in the Philippines, adds another successful project in the north: Camella Crisciente. Depending on your budget and family size, the newest community has a wide selection of house and lot properties for sale. Its location along McArthur Highway in Urdaneta City puts you close to key places in Pangasinan.
Near your future community are malls like SM City Urdaneta and CB Mall Urdaneta; schools like the University of Pangasinan and Lyceum Northwestern University; hospitals like Sacred Heart Hospital and Villaflor Hospital; and tourist spots in Pangasinan like Tayug Sunflower Maze and Hobbit Farm in San Fabian. Living in Camella Crisciente will also make your travel to favorite tourist destinations in North Luzon, like Baguio City, easier.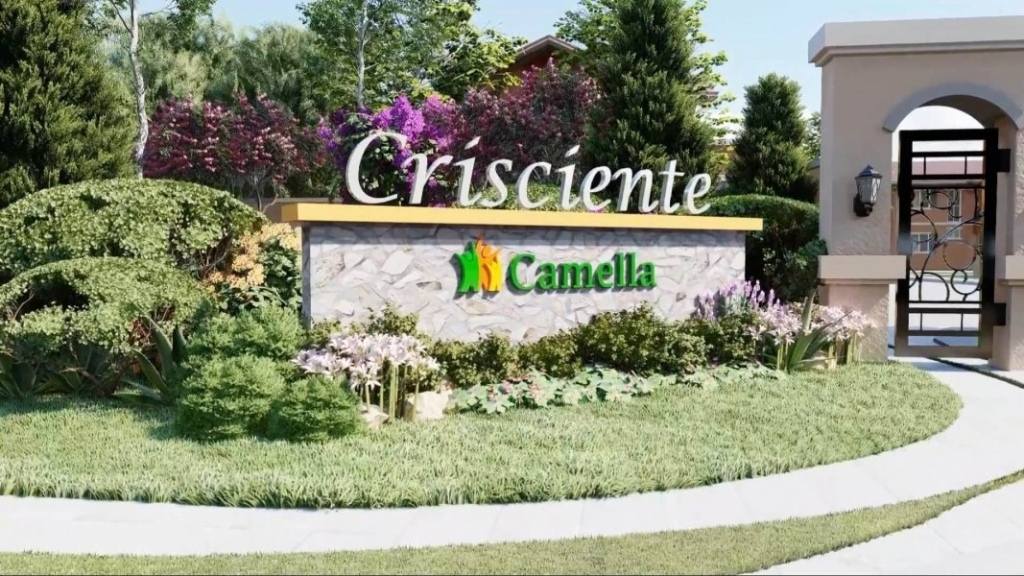 Camella Crisciente also provides you with your lifestyle needs with its complete amenities. You and your family can enjoy an outdoor gym, a play area, and a pavilion within your neighborhood. You also don't have to worry about your safety within the community, as Camella Crisciente is protected by 24/7 security personnel on top of the perimeter fences.
As per your home, Camella Crisciente offers the latest technologies with its line of SmartHomes. This empowers you to protect your real property investment with CCTV cameras and security alarms. SmartHomes also allow you to control your home functions, like light switches, door locks, contact sensors, and motion detectors, from the devices they are connected to. Along with it, your home in Camella Crisciente looks after you and your family's health. Every unit is ready with Eco-Bins, or built-in waste disposal bins fitted in fences for sanitary segregation and disposal.