Are you looking for a house and lot for sale in Davao? Prepare now, as you are about to enter the fast-growing Tagum City in Davao del Norte, where you can find an exclusive community with an average price house and lot unit.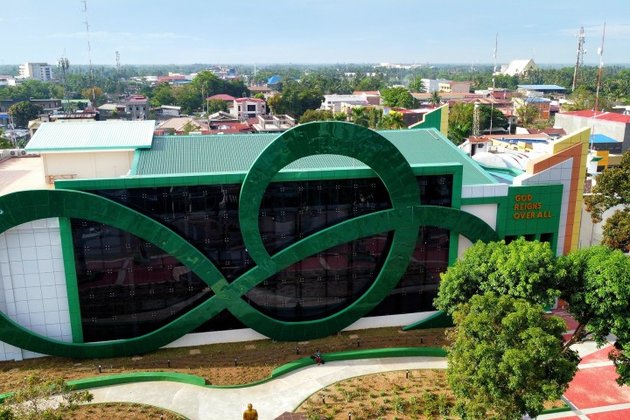 Have you ever dreamed of living a California life? Have you ever thought of what life could have been like if you were surrounded by tall green trees, multi-talented people, and competitive local officials? If so, buckle up, as you no longer need to buy plane tickets and visit the towering palm trees of Los Angeles City. Instead, your dream of living a nature-friendly life can eventually come true if you buy yourself a house and lot unit in Tagum City.
Dubbed as "The Palm City of the Philippines," Tagum City can fulfill your lifelong dream of experiencing a holistic lifestyle. It is an ideal place where you can start anew or just live the most out of your life. Environmentalists, conservationists, and even aspiring young entrepreneurs will love staying in this thriving city.
If you wish to know more about why Tagum is the next big city or why it acquired the moniker of "Palm City of the Philippines," here is more detailed information about its wealthy background.
Getting to know Tagum City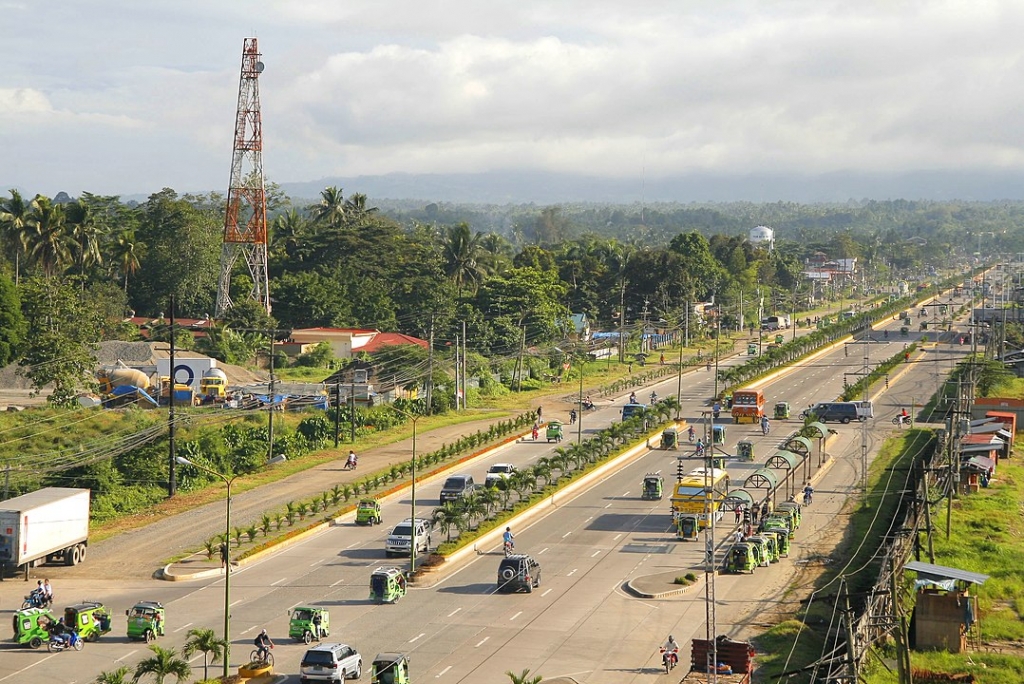 Lo and behold, as you are about to enter the land of warm, friendly, and talented people — the Tagum City! It is a first-class city with a population of 296,202 as of the 2020 national census. It is also the capital of Davao del Norte, with rapid economic growth throughout Region XI. For this reason, plenty of real estate investors, young professionals, and retirees are now searching for a house and lot for sale in Tagum. It used to be a little rustic, and homey, but now it is gradually shifting into a progressive metropolis.
According to the Asian Institute of Management, the city gets into the list of 20 most viable towns to start a small business. Thus, the city is not only livable because of its economic advantage. It is also where skilled musicians, dancers, and artists are honed to mastery. It held numerous annual festivals that showcased how Tagumenos deserved an international spotlight. Tagum's city calendar's festive monthly celebrations and vibrant multi-cultural events will leave you in complete awe.
Tagum is a laidback place ideal for you if you want to start a family or permanently stop running away from fast-paced living. Having a house and lot in Tagum City will surround you with kind, loving, and respectful neighbors. You can easily make a fulfilling bond with one another and live a harmonious lifestyle. Furthermore, the presence of nature in this city is undeniably absolute and perfect.
This is the best place to start if you want to detach yourself from the city's noise and air pollution. People and nature perfectly coexist, and there is nothing for you to ask more. When you walk along sidewalks, you will see fringing palm trees that serve as a piece of concrete evidence that you are in the "Palm City of the Philippines."
Tagum's moniker of "Palm City of the Philippines."
Tagum city acquires uncountable nicknames. Some of them are "The City of Festivals," "Music Capital of the South," "The City of Perfect Harmony," "City of Golden Opportunities," "Marching Show Band Capital of the Philippines," and "Palm City of the Philippines." Sounds unrealistic, right? But all of these nicknames well suit the bountiful city of Tagum. Their motto, "Tagum, Tagumpay!" leads them a long way. Hence, above all these monikers, one stood out the most – Tagum as being the "Palm City of the "Philippines."
As stated in the Philippine Information Agency (PIA) archive newsreader, the city of Tagum has 11,511 palms planted throughout the city as of 2009. It stretches for about 59.38 kilometers throughout Tagum city. Since the city's initiative to launch a palm tree planting project, the city has become more well-known in the country, attracting local and foreign tourists.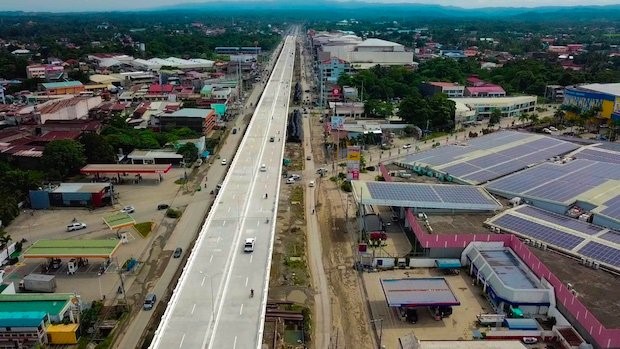 The towering palm trees are the city's pride. It comes in different varieties and kinds, but all sprawl abundantly throughout crossroads and parks. On a closer look, one can find specific palm species intended for a particular setting. For instance, royal palms scatter along Tagum's National Highway and bus stops. Unlike other trees, it can grow up to 125 feet but not destroy nearby roads.
Moreover, government offices, public parks, places of worship, and schools have foxtail palms surrounding them. It is an ornamental plant that enhances the whole area. Plus, it is easy to grow; that is why it is perfect for the local government's settings. Furthermore, the center islands in major roads have Bunga species and MacArthur species are meant for bigger roads leading to the city's capital. It is a better choice than trees that grow with overgrowing branches because they can interfere with the power lines.
Nonetheless, the presence of the palm trees within the city is indeed a justification for why Tagum city is a sea of green and towering palm trees. Plus, the trees are so scattered around the area, making you feel more peaceful and grateful every day.
An initiative of Tagum's Local Government
The palm-planting program of Tagum's local government does not stop right after it receives the moniker of the Palm City of the Philippines. Instead, the provincial government pushes for more urban green living programs in the city. Of course, the palms are not there just for the aesthetic experiences of locals and tourists. It has plenty of beneficial contributions, which is why they pursue its continuation.
Local officials ensure that the program will continue to strive. There is three LGU-run palm seedling nursery in Tagum where they propagate and take care of the seeds. The first palm seeding nursery resides inside the Energy park. The second one runs in Tagum's city motor pool whereas the third one is in Magdum. All of these nurseries are well-managed and supported by the city government. With that, they can replace knocked down palm trees or plant new ones.
As for the city's preventive method, they come up with a resolution through the city ordinance. The ordinance states and quotes, "prohibits the cutting, destroying, or impairing the planted trees, shrubs, palms, and ornamental plants along public roads, plazas, parks, or any other public ground."
Those who will try to do any of the illegal acts stated in the city ordinance no. 222, s – 2006, shall pay a penalty of two thousand pesos (₱ 2,000). It was legally enacted and passed on September 25, 2006. It is living proof of how Tagumenos highly protect and conserve the environment. It also verifies that the city's urban greening program is efficient, effective, and successful.
Benefits and Importance of Palm Trees in Tagum City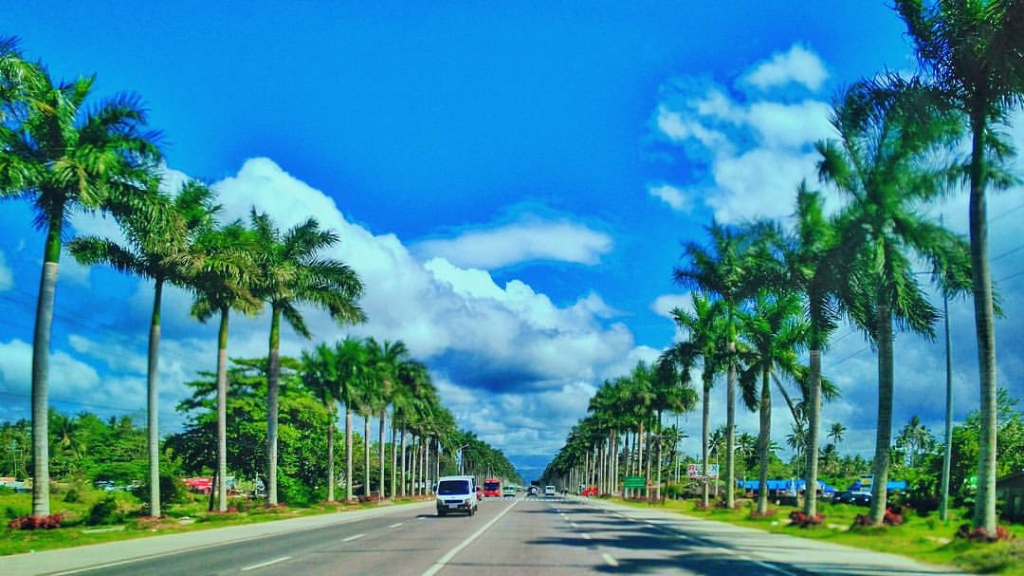 The dedication of Tagumeños in regards to planting palm trees is indescribable. How everyone chooses to partake in the local government's green living programs is astonishing and noteworthy! It seems like everyone is well-aware of how palm trees can make a big difference in their daily lives.
The fact that the program continues to run with everyone's help is concrete proof that the citizens knew its possible contribution, positive impacts, and beneficial effects on everyone's overall well-being. Perhaps, the people of Tagum knew the following reasons why the existence of palm trees is essential in every city life:
Palm trees give off natural shade for locals and tourists alike.
As everybody knows, trees give a temporary shelter from the scorching sun. If there's no available place to rest for a while, you can sit under the tree. However, if you are running an errand in the middle of the fiery sun, you can walk through the tree's shadow and avoid direct contact with harmful UV rays.
Palm trees can provide a cooling effect throughout the city.
Naturally, one of the many roles of a tree is to block the direct rays of sunlight. It means that trees help people reduce their use of energy for cooling. Also, the process of transpiration cooling, where trees release vaporized water into the air, results in the light and cooling effects. It also reduces the chance of sun rays directly striking tall concrete buildings and re-radiating them into the hot air.
Palm trees clear the mind and ease the soul.
Admit it or not, trees play a huge role in everyone's mental stability. Without it, there is a high chance that people will get easily irritated. They can feel less motivated and less functional, too! It is one of the primary reasons why green spaces are essential in condominiums, villages, subdivisions, major roads, and even your home. The way the palm trees scatter throughout Tagum city is a reassuring fact that you will have space for de-stressing, coping, and thinking.
Experience Holistic Living in Camella Tagum Trails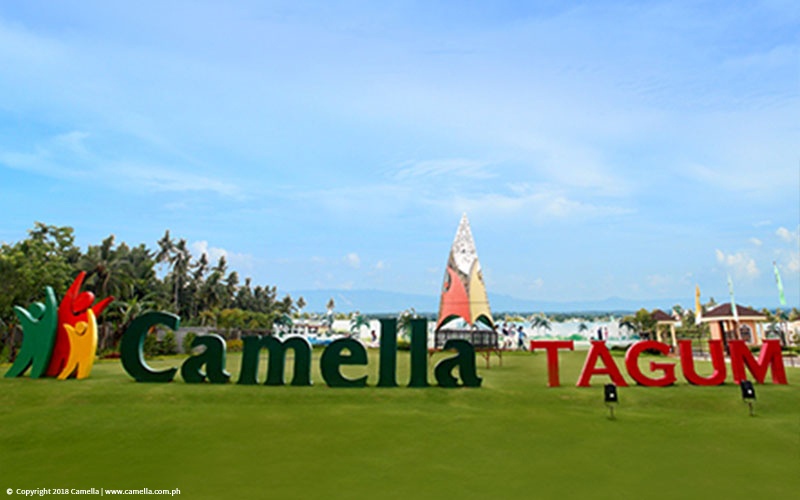 Do you want to live in "The Palm City of the Philippines" but do not know where to settle? Stop by Camella Tagum Trails in Davao – Agusan Highway, Tagum City, Davao del Norte. Here, you can find a better home for yourself and your family. Available house and lot units and home designs available in Camella Tagum Trails are a fusion of nature, beauty, elegance, quality, and affordability, so there is no need for you to worry.
Also, it is a 15-hectare prime community with an Italian-Mediterranean-inspired theme that can cater to all your family needs. It is not to take note that the friendly community of Camella Tagum is wholly packed with world-class amenities such as a clubhouse, basketball court, swimming pool, and children's playground. You can access all of these should you plan to purchase a house and lot for sale unit in Camella Tagum.
Do you still have questions left unanswered? If yes, perhaps you are too keen to ensure that the community practices strict security measures. Hence, there is no need for you to worry more because the well-managed community of Camella Tagum Trails implements strict security and safety measures.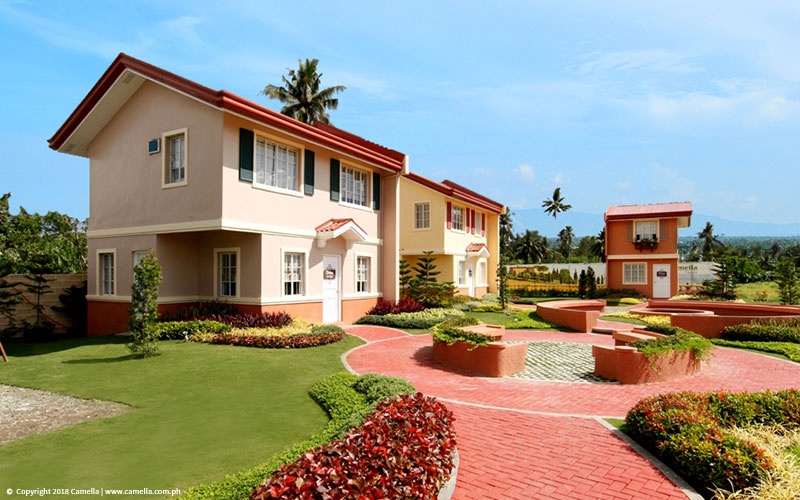 If there is one thing you need to be sure of when it comes to any Camella Homes in the country, it is how the housing development values security as one of its central pillars. Camella Tagum Trails have entrance gates, high perimeter fencing, roving professional security personnel, and 24-hour monitoring CCTVs to guard the village.
You and your family will no longer need to think more about how safe you could be because Camella Homes got you. With great certainty, your entire living experience in this peaceful community will be free from any security issues or problems.
On the other hand, there are various and distinct house models that you can choose from should you wish to settle with Camella Tagum. The house models from the Camella Homes series that you may select from are Cara, Bella, Dana, Ella, Freya, and Greta. Some come with two or five bedrooms, two to three toilets and baths, a dining kitchen, and a spacious living room.
How big or how large your house will depend on what house designs you prefer to choose. They either have an optional or built-in balcony, so you can freely decide what to do. Only Freya and Greta have carports — ideal if you have a family car. On the other hand, if you prefer to invest in a lot only packages, Camella Tagum Trails have packages readily available, too!
More detailed information about purchasing a house and lot unit or lot-only package are available here. Also, you can view necessary details about Camella house models. So, what are you waiting for? Come home now and settle with a trusted home builder in the Philippines — Camella Homes! Invest now!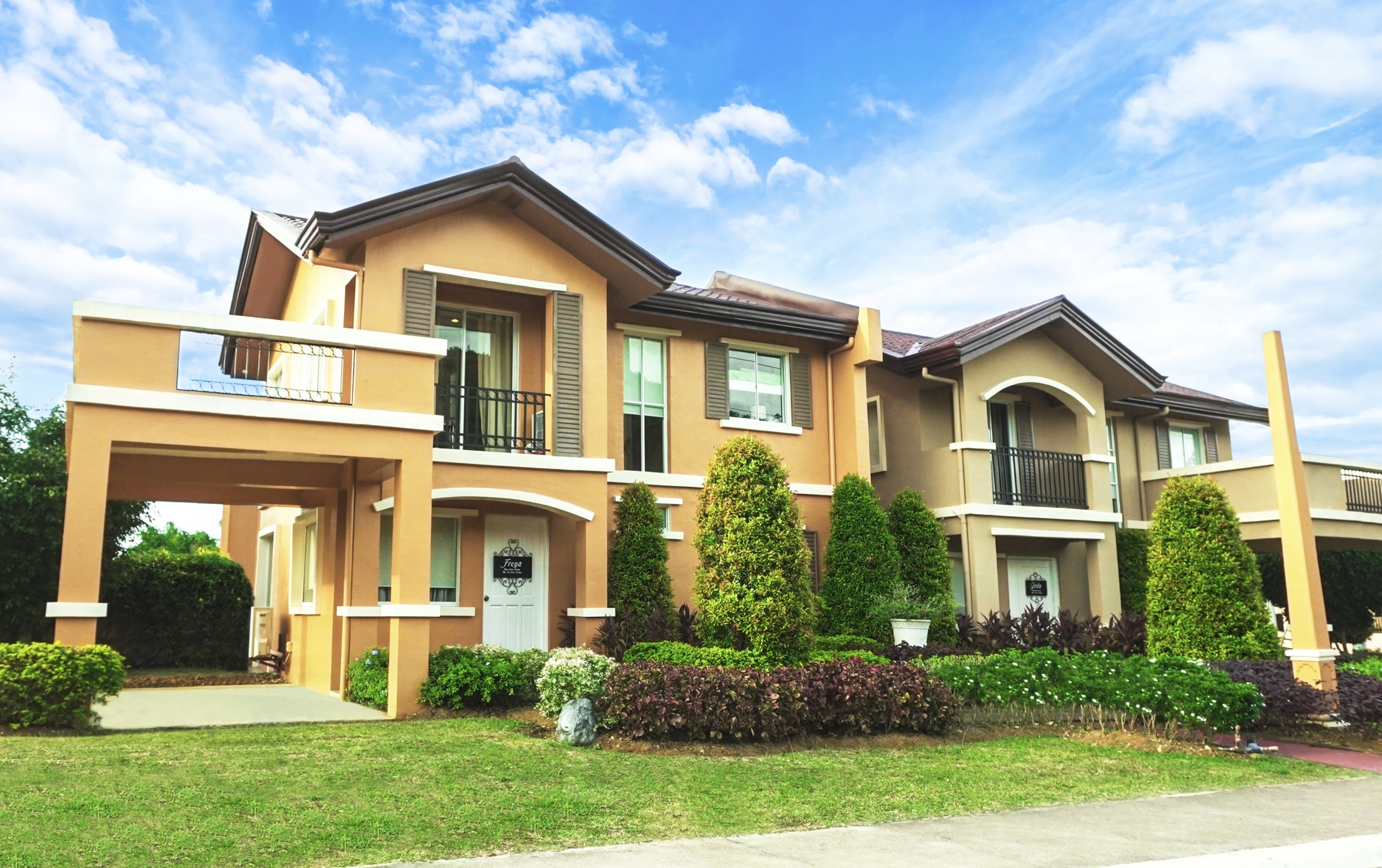 Invest in the Palm City of the Philippines – Tagum
Check out Camella's catalog of house and lot in Tagum City!