Who says that Halloween is just for humans? If you have pets at Home, you can bring them during trick-or-treating. Pet-friendly communities such as Camella encourage fur parents to interact with animals through pet parks and jogging spaces for pets. This Halloween, you can even dress your pets!
Nobody would deny a pet who is trick-or-treating. Most of the time, Halloween costumes for pets complement the owner's costumes. This is not bad because your pets can be your partner in crime during a Halloween or costume party. Dog costumes are available in pet stores, and some costumes would undoubtedly fit your furry friend. 
Your dogs and cats can also join the fun this Halloween. However, some pets hate wearing pet costumes because they are not used to the feeling of clothing on their body. A cat costume or a dog dress can make their temperature hotter because their fur is their primary source of protection against elements from the environment.
Before choosing the best colorful costume for pets, here are some tips on how your dog and cat may wear their Halloween costume.
How to make your dog wear a Halloween costume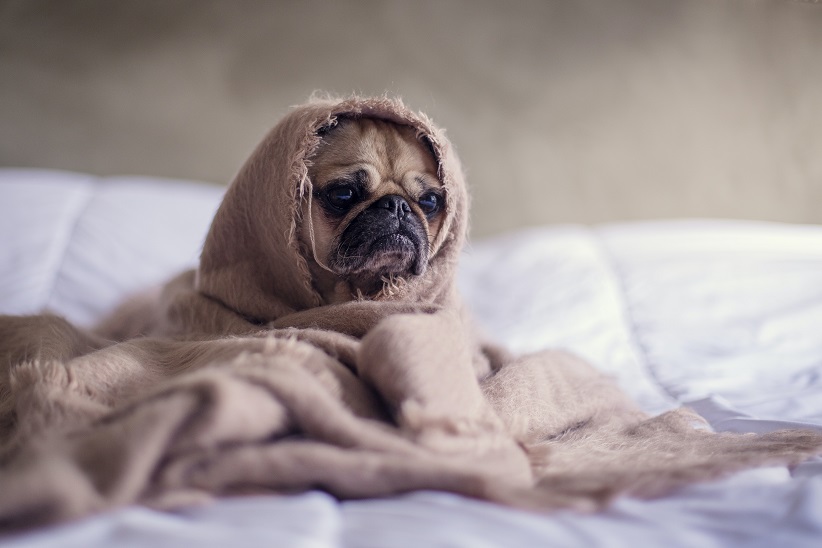 The first thing you should do is buy a costume that is easy to wear and remove. This way, your pet won't feel too hot wearing it. Most dogs are not fond of wearing clothes.
You can easily teach laid-back dogs how to wear clothes, but this is not the case for sensitive ones. To make your dog wear clothes, you should have patience.
The best time to teach your dog to wear a pet costume is when they're still a puppy. Teaching older dogs may take longer.
When teaching your dogs, use positive reinforcement. It would be best to reward your dog with food or petting once you see them sniffing or looking at the costume. This way, the dog will associate clothes with a positive experience.
Once they are fond of sniffing the costume, slowly put it on them. Do not rush to get your dog dressed in the rest of the costume. Do it slowly and reward them as you progress.
Once you have the whole costume on your dog, reward them with treats or petting.
How to make your cat wear a Halloween costume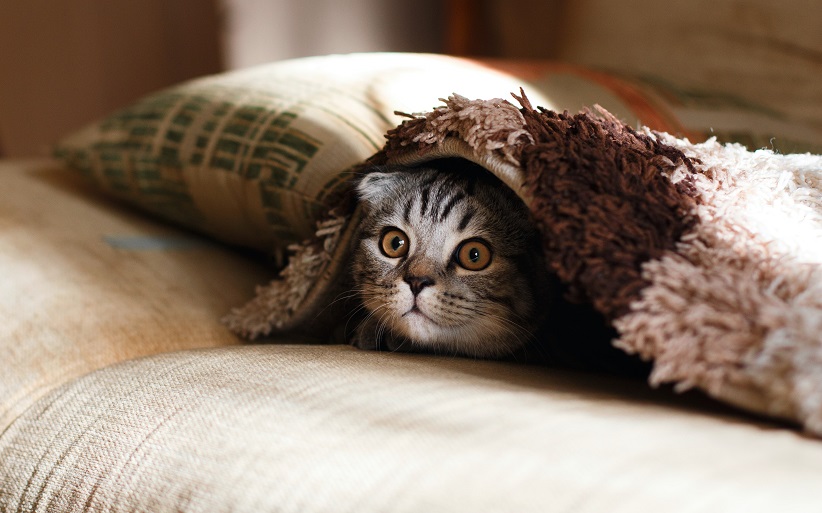 Cats are usually more stubborn than dogs, and making them wear a costume is more complicated.
When choosing a cat costume, make sure the outfit is safe. If your cat likes to chew and swallow strings, have a costume that doesn't have them. Simpler is better when choosing costumes for cats.
And just like dogs, you should let your cat sniff and play with its costume before making them wear it. Reward them gradually and make sure to put the costume on them slowly.
Make sure to give tasty treats when giving treats, but something that your cat won't obsess over. The best treats are the ones that are easily chewable because they won't divert your cat's attention.
And now, here are the best costume ideas for dogs and cats.
Best dog Halloween costumes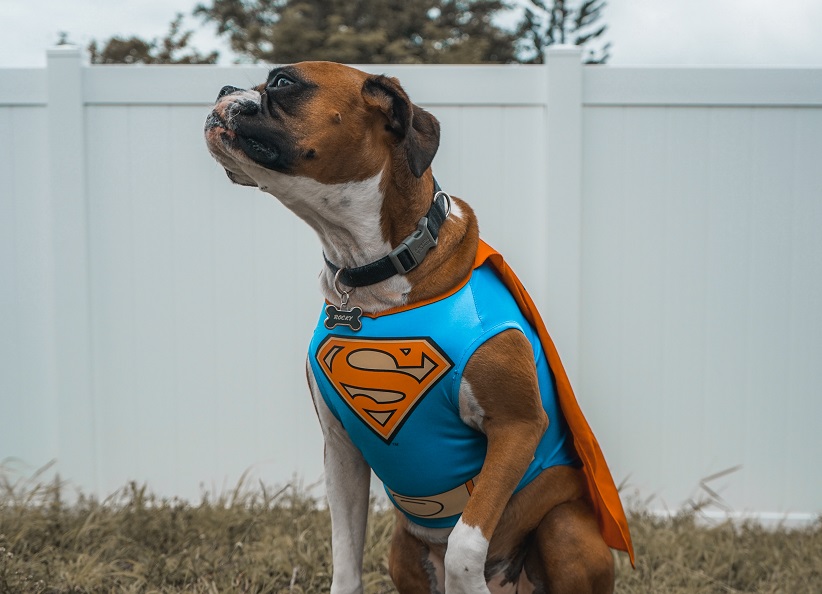 As mentioned earlier, the best costumes for dogs are the ones that are easy to wear. The best Halloween costumes for your dog this year is anything that complements your Halloween outfit. Are you wearing a Batman costume? Make your dog Robin. Were you cosplaying as Super Mario? Make them your Luigi. As fur parents, you have the right to make your dog your sidekick.
If you have small dogs with black and white fur, a panda dog costume is one of the cutest costumes they can wear. A panda costume will perfectly blend with your dog's coat. Your little pup will be irresistible once you see them running while wearing its Halloween attire. A star wars or hot dog costume can also work wonders.
If you have large dogs, the best canine costume depends on the breed. The best outfit for a German Shepherd is a tactical harness. For large Pitbulls, dressing them up with plastic chains and baggy clothing has been the trend for years. And for breeds like the Golden and Labrador Retriever, a lion's mane is always a great choice. Dog dresses also work for female dogs.
There are a lot of funny dog costumes out there. Whatever their costume is, make sure that they are comfortable wearing it and are having the same fun as you.
Best costumes for cats this Halloween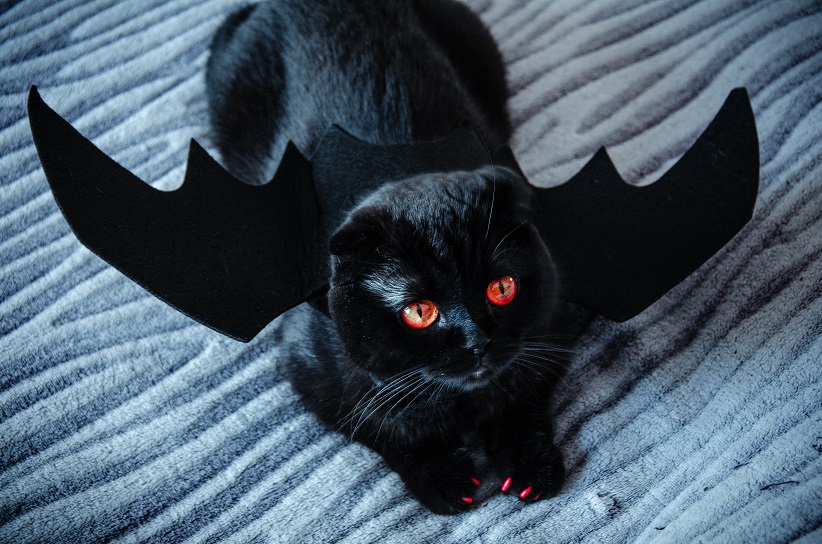 If you have a black cat at Home, you can make them wear bat wings as their Halloween costume this year. Bat wings will complement their black fur. Since cats have pointed ears, they will have that natural bat look. Bat cat costumes are comfortable and complement almost any fur color, especially black.
Your cat can also be the Cat in the Hat this Halloween. It's almost like the jokes write themselves. With the help of this hat with red and white stripes, your cat can go from being a cute little baguette to a revered literary figure. While we can't guarantee they'll start speaking in rhyme, they're sure to make children and adults will like this cute costume.
Just like dogs, a lion's mane also makes a cat cuter. Since lions are technically just big carnivorous felines, people will love seeing your cat as a lion. A tiger costume works well, too, especially if your cat has orange and white fur. A cat who tries to look like a bigger cat will always be a hilarious costume perfect for Halloween.
Make the best Halloween for pets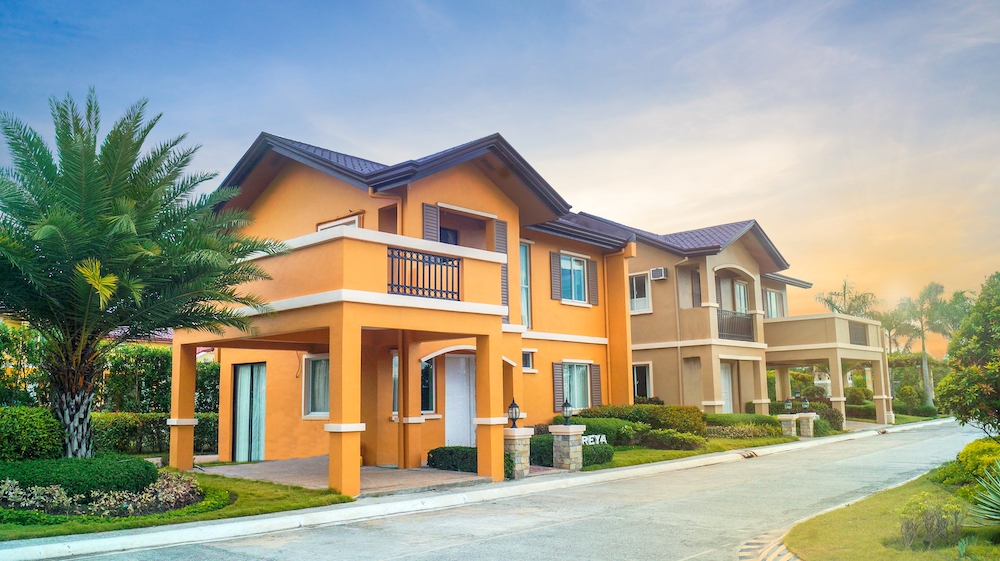 This Halloween, your pets can have the best Halloween as well. You can go trick-or-treating with your pets or give them pet-friendly candies they will enjoy. This Halloween, you don't need to buy Arms California Costumes, you can make DIY costumes on your own.
Fur parents treat their furry friends as if it's their children. This is why Camella projects are always pet-friendly.
If you are looking for a house and lot in the Philippines, Camella has given Filipino families their dream home for 45 years. With its reach across 47 provinces, you can have your dream home outside Metro Manila today.
With its exclusive amenities, pet-friendly community, and 24/7 security, Camella is the premier housing brand in the country. Have the best life today, and Come Home to the Best Home for your pet and family here in Camella.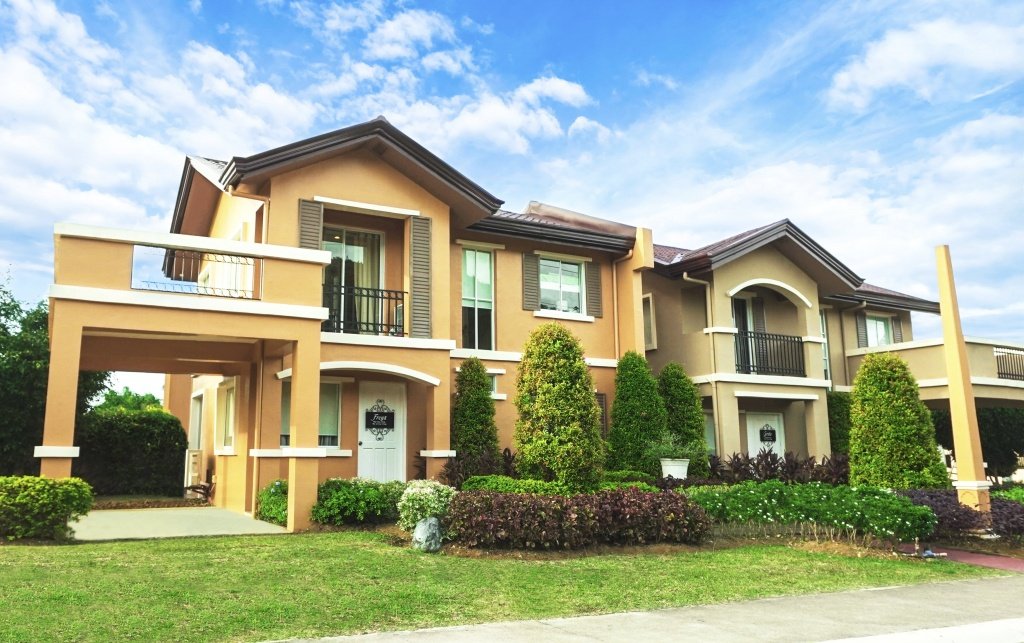 Check out our Houses for sale in the Philippines
Discover our house and lot for sale in the Philippines