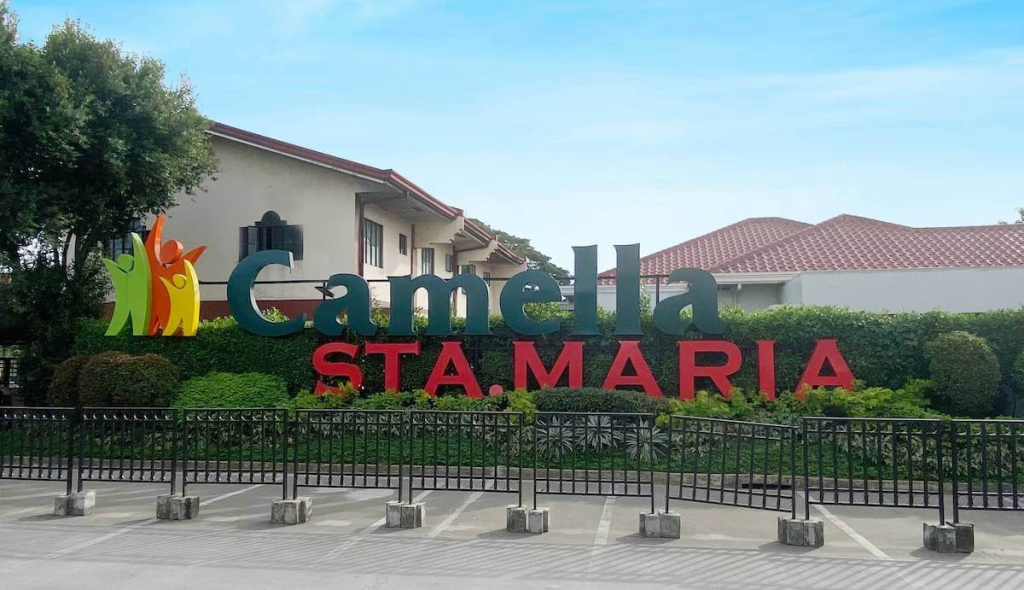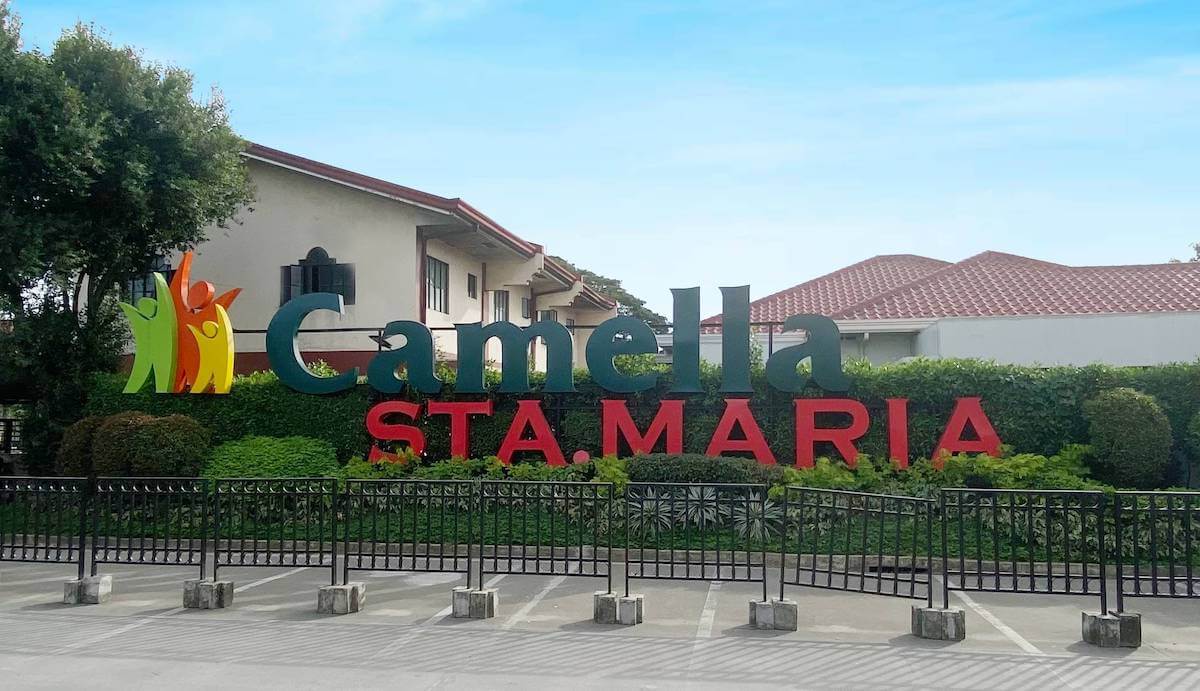 Looking for that dream house and lot in Santa Maria, Bulacan? Before jumping into a house hunting expedition, consider bringing along these nuggets of wisdom as a guide for this journey. When looking for a forever home, a property situated in a dream community that offers lifestyle amenities built with its residents' needs in mind should be on one's list. It should be conveniently accessed with the presence of transport modes close by. Safety and security should be foremost and in place to put every family at ease. Home seekers should also weigh if the property has huge value for money and is a wise investment that will continuously grow through time. Of all the real estate projects in Santa Maria, Bulacan, Camella Sta. Maria embodies all these five pillars like no other.
In response to the Filipino's dream of owning a house and lot, Camella has been building its developments in prime locations across the Philippines for over four decades now. And Santa Maria, Bulacan, is one of Camella's banner developments in Central Luzon. When searching for a house and lot in Bulacan, this might just be the ideal location for a permanent residence.
Camella Sta. Maria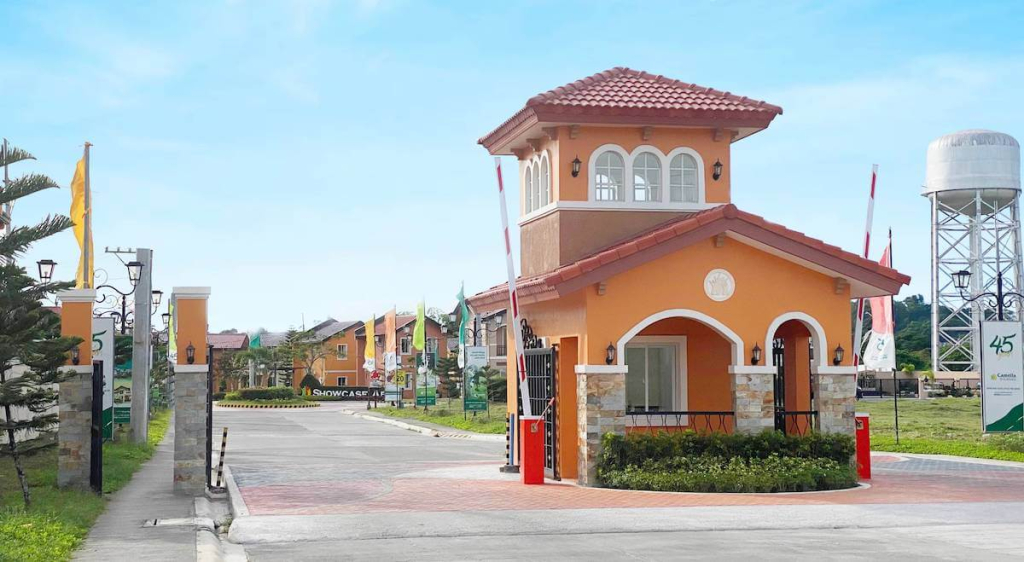 Camella Sta. Maria is a 32-hectare real estate development located in Pulong Buhangin, Sta. Maria, Bulacan, the largest barangay in the first-class municipality of Sta Maria. The community of Camella Sta. Maria has beautifully crafted homes, and soon, vertical villages, replete with amenities, security features, and nature-inspired open parks and playgrounds. A modern lifestyle in a Spanish-Mediterranean-themed community is guaranteed in Camella Sta. Maria.
It is strategically located within a progressive area, close to central business districts. Malls and commercial hubs like the AllHome Sta. Maria, schools, hospitals, churches, transportation hubs, and road networks are all nearby. Camella Sta. Maria's standard features include a gated community with CCTV and round-the-clock security, a high perimeter fence, and safety provisions in each home. Additionally, Bulacan is not in a flood-risk zone and far from any fault line which is why it is considered one of the safest places to live in.
Camella Santa Maria House Models
Camella Sta. Maria offers homes under the Camella Series, Grande Series, and Lessandra Series. Alli, Bella, Cara, Dana, and Ella are part of the Camella Series, while Freya and Greta are under the Grande Series. Lessandra has on its roster the Criselle and Ezabelle model homes.
The Popular Camella Home Series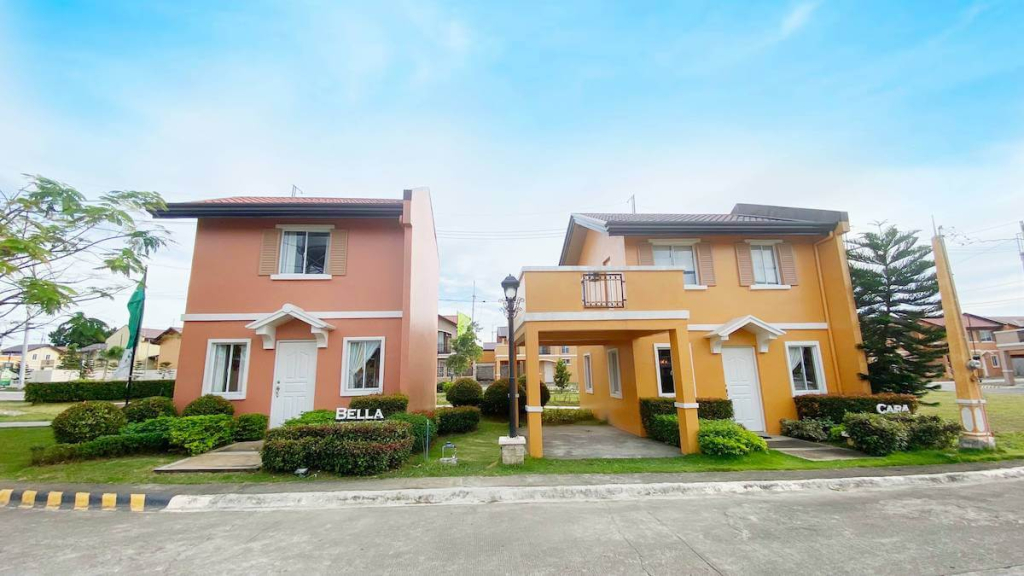 The Alli model home has a 40 sqm. floor area on a minimum lot area of 88 sqm. It has two bedrooms, living and dining areas, a kitchen, two toilets and bath, and provision for a carport.
Cara on the other hand, comes with three bedrooms, two toilets and baths, and provisions for a single vehicle carport and balcony. With a 66 sqm floor area and 99 sqm lot, it is one of Camella's bestselling house models.
Designed for a growing family, Dana is an 85 sqm model home on a 99 sqm lot. Dana comes with four bedrooms, has amply-spaced living and dining rooms, kitchen, three toilets and baths, a balcony, and a carport.
Ella on the other hand, has a lot area of 100 sqm with a minimum lot area of 121 sqm. It has similar features with Dana but offers more bedrooms making it the perfect home for a bigger family. It has a specious bedroom on the ground floor, adjacent to a bathroom, which is ideal if there is an elderly living with a family.
The Impressive Camella Grande Series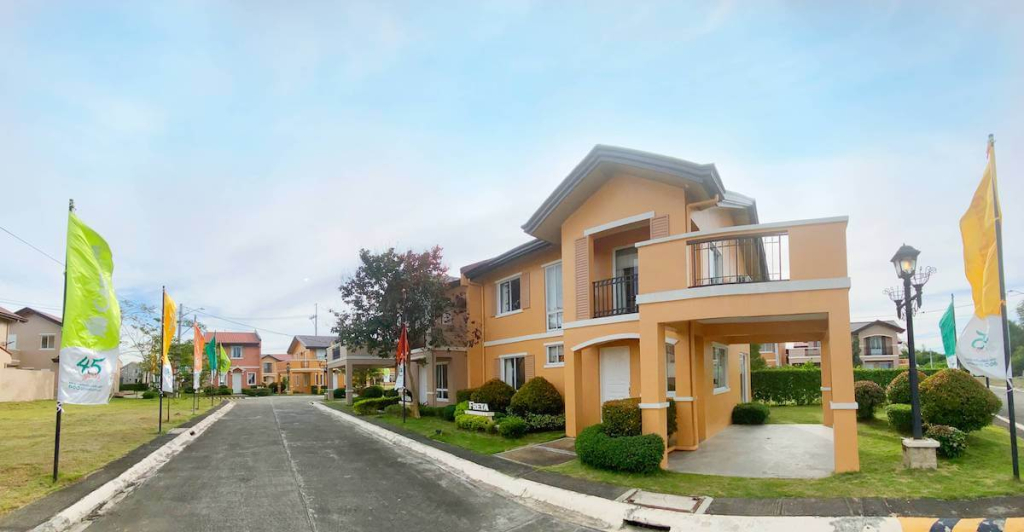 The Grande Series in Camella Sta. Maria features two house models, Freya and Greta. Freya is a 142 sqm model home on a lot of 121 sqm, while Greta has 166 sqm floor space on a 143 sqm lot.
Both model homes share the same features: four generously-spaced bedrooms and a roomy master suit that comes with its own bathroom. Well-designed and planned living and dining rooms allow for intimate gatherings.
Camella's Lessandra Series: For start-ups or looking to retire
Home seekers who are in the hunt for their first home in Sta. Maria Bulacan should consider investing in one of the Lessandra start-up homes in Camella Sta. Maria.
The charming, space-efficient Criselle and Ezabelle model homes are the right match for those who want to start a family or looking to retire in a home they can well manage, while still enjoying the perks that come in a gated and amenitized community.
Criselle's 40 sqm floor area sits on a 63 sqm lot while Ezabelle is a bit bigger with a 42 sqm floor area. They are two-storey houses, with two bedrooms, living and dining areas, a kitchen, and a toilet & bath.
Why invest in a real estate property
Real estate is one of the best investments one can put money into as it not only give a tangible asset but also provides an assured future for one's family. Moreover, the sense of security and comfort offered by an owned house and lot provide certainty for a family's shelter in the years to come.
Real estate investments appreciate over time and as their value increases, homeowners are guaranteed high returns for their investment. They can even earn passive income out of renting out or selling their property if they ever decide to relocate. Needless to say, now is the best time to invest in real estate.
On the other hand, real estate is not just a financial investment. Interested buyers choosing to put down their roots in a property in Camella Sta. Maria can begin creating priceless memories with their families that will last a lifetime.
What sets Camella Sta. Maria from similar properties in Bulacan?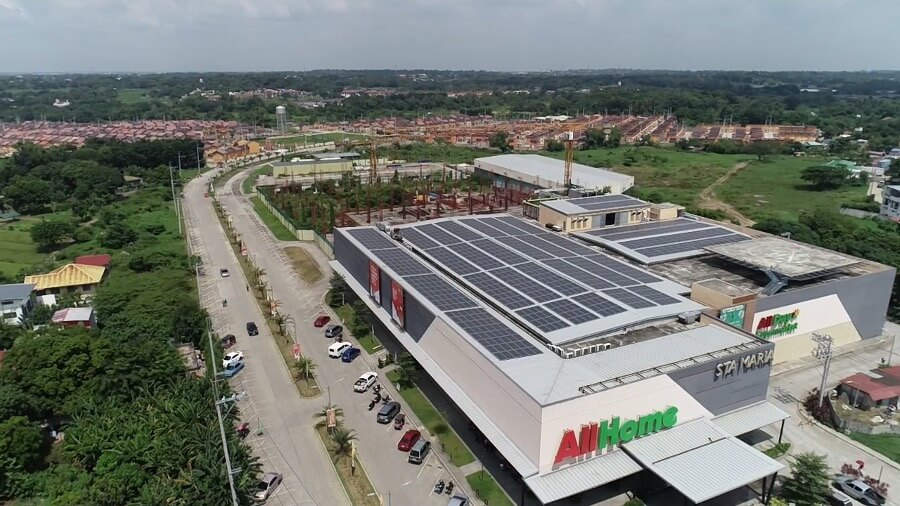 Camella Sta. Maria sets the standard in sustainable development by adhering to safety-conscience building practices in each house and lot for sale, from the Camella Series to the Lessandra Series.
Homes in Camella Sta. Maria are two-storey structures developed using quality materials and top-of-the-line technology. Camella only partners with construction experts that help guarantee the soundness of the homes and the safety of all its communities. Camella also works hand in hand with a property management company that ensures necessary preventive and corrective maintenance programs are in place.
For years, Camella has been creating dream environments for their residents believing they deserve only the best. Camella Sta. Maria's accessible location enables residents to live their lives fully — enjoying the tranquility of the suburbs while still close to the conveniences afforded by the metro.
Every family will undoubtedly enjoy the offerings within Camella Sta. Maria, beginning with amenities like a clubhouse, playground, and basketball court. Homeowners can let their guards down, knowing that their safety is a priority in Camella Sta. Maria. Camella firmly believes that every resident has the right to live in a secure environment where they can relax and unwind.
Camella offers a wide range of payment options that allow homebuyers to purchase their dream homes. Customized financing schemes also help them realize their first home investment in a safe and beautiful community. With the introduction of Camella's online buying platforms, home seekers can now enjoy the convenience of choosing how they want to secure their home investment.
It's time to invest in Camella Sta. Maria, and safeguard a great future for the family.