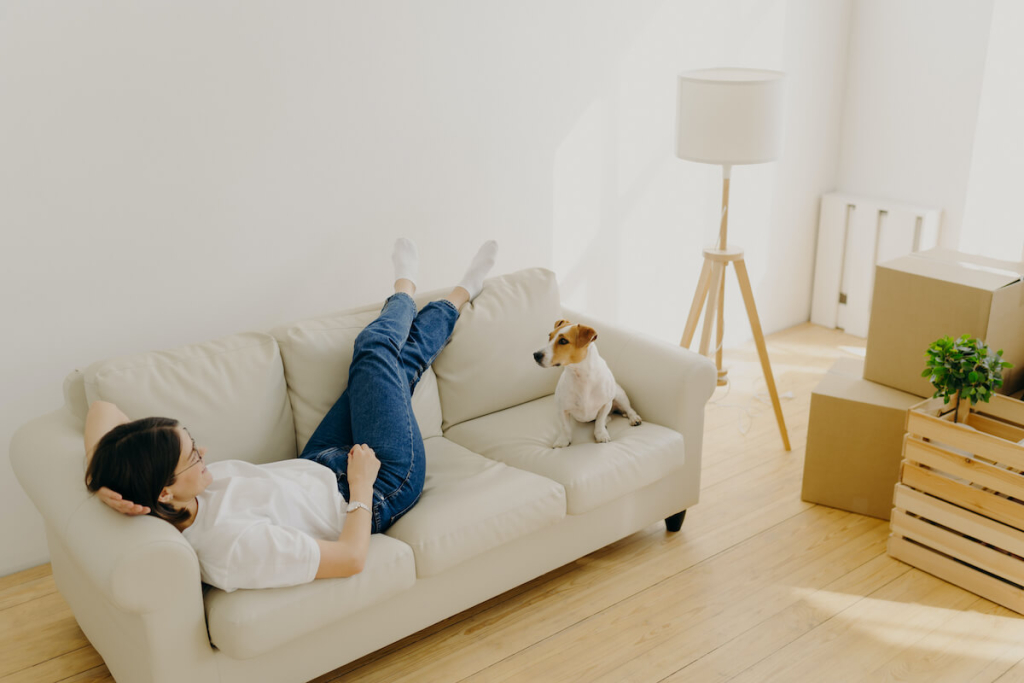 The advantages of having pets in your Condominium are endless, ranging from fiercely devoted security dogs to regular friends. But do you consider your pet's needs? Pets were not designed to be kept inside a condo unit, even though they are domesticated animals.
An outdoor cat lives twice as long as one that spends most of its time indoors. Nevertheless, research indicates that 70% of apartment owners also own dogs. Unfortunately, dogs are not that accustomed to small spaces compared to cats.
Dog owners need to make adjustments for their fur babies so they can have a comfortable life when living in a condo. Here are some ways to help your dogs adjust to condo living.
Making your place pet-proof
While bringing a pet into your home can bring you great joy, it also comes with many responsibilities. Along with feeding and caring for your pet, you'll also need to take proactive measures to ensure their safety and safeguard. The top thing on your priority list should be making sure your Condo Unit is pet-proof.
You should inspect each room for any potential hazards your pets can encounter before bringing any animals inside. As spotless as a hound's tooth, keep the condo. Closed trash cans should take the place of open ones, and "chewy" cords should be tucked away in a cupboard. These precautions could help you avoid costly rug damage while protecting your pet from harm.
Creating pet-free zones
Some locations should be off-limits, even if you have pet-proofed your home. For instance, the kitchen can be pretty hazardous. Install baby gates to protect your pets from other dangerous kitchen items like knives and hot pans since delectable goodies could entice them on the counter. All pets should feel safe and comfortable, and all homes must be pet-friendly to prevent unintended illnesses, diseases, or injuries.
Because of the widespread fear caused by this pandemic, most pet owners spend their time with their animals at home. But choosing a condo might be difficult for animal lovers because most condominiums have rules about allowing dogs inside the complex—additionally, the few developers who do let them apply stringent limits.
Incorporate pet doors
Although doggy doors are normally found in homes, installing one in a condominium is possible. Install a doggy door if your condo has a safe balcony or patio so your dog can go outside whenever possible.
Due to the fact that they have more space to move around, this is particularly helpful if you don't have much time to take the dog for a walk. Even products, like a Potty Porch, are available to help train your dog to relieve himself outside rather than inside the apartment.
Create a routine
Your dog is somewhat constrained when living in a condo. They will have little space to move about, burn off energy, or play. This might make your little buddy feel caged up or upset and force them to release their power in less-than-constructive ways (like chewing up your furniture).
You should instantly plan and implement a routine in your apartment. When a dog knows what to expect in a new environment, it gets more at ease. Make a routine for everything, including pet walking and feeding. Please make sure you do everything, even playtime, practically every day and are diligent about it.
Dogs thrive on regularity, especially if they can't go outdoors to potty whenever they want. Try to walk your dog simultaneously every morning and evening, so he knows what to anticipate. Feed him at the same time every day. As a result, your dog's body will begin to metabolize food around your schedule, and he will be ready to go to the bathroom when you take him out.
Give your dog company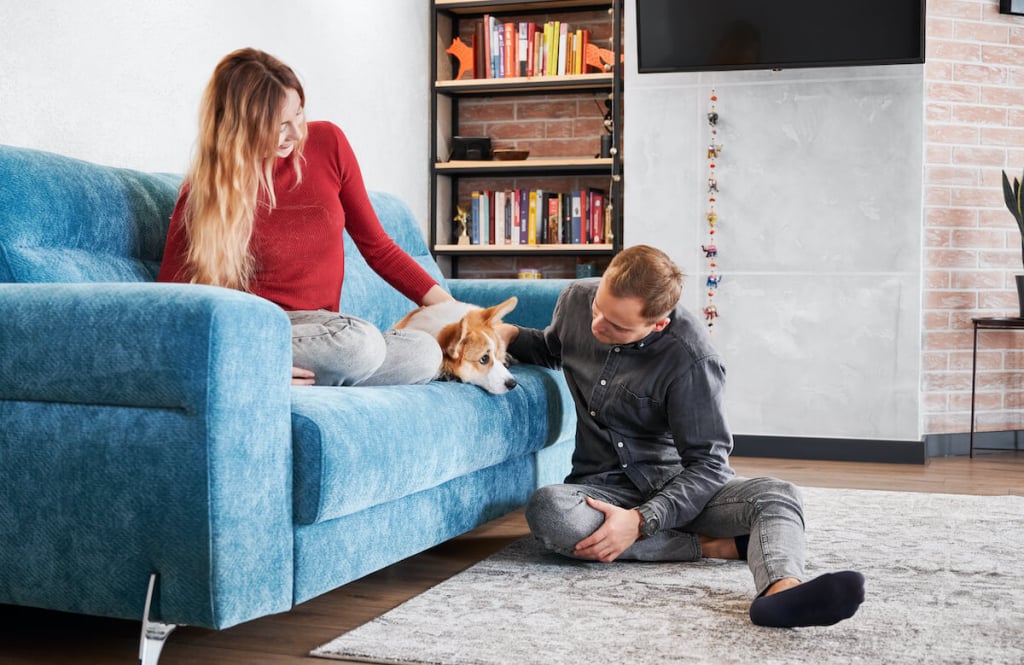 Always keep your dog company in your new condo unit until it adjusts. Even if you're not present, leave your dog with a roommate, family member, partner, or pet sitter for the first few weeks after your relocation. This way, your dog will be less stressed. Once your dog shows signs of being comfortable in your condo unit, you can try leaving it alone for some time.
To know when your dog is comfortable in the new environment, it will usually hold its tail and ears in a relaxed and natural position, especially when you prepare to leave. Spare a few moments for quiet, quality time together between other tasks, and be generous with affection and encouraging words.
Taking a few minutes to throw a favorite toy around or give out belly rubs reassures your dog that everything is well and that they are still a top priority, even if you are racing around.
Know your condo's rules
It is essential that you carefully research all of the restrictions of any property you are considering before moving to a new pet-friendly apartment. Even condominiums that promote themselves as "pet-friendly" may have a pet policy.
For the welfare and protection of everyone who lives and works in the building and to safeguard the property of all homeowners, it is imperative that special legislation is in place to permit but restrict specific sorts of dogs.
Ensure you understand the lease's conditions and that all obligations will be manageable for you and your pet before signing it. It can be challenging to locate the right spot to live with your pet if you're moving into a new home and plan to reside in a condominium. This is especially true given that most condominiums have a pet policy restricting the kind of pets allowed in quantity and specifying breed, size, and weight.
Many people view their animal companions as family members, so it is vital to consider their needs and well-being when choosing a place to live. Despite allowing pets, a condo may only have some of what your pet needs to live a long and healthy life.
Can dogs live in condos?
A pet-friendly building can allow a dog to live in condos with their pet owner. These condos can be beneficial for both dog owners and their furry friends because of their perks. Some condos have pet spas and a dog park or provide as much space as needed for their fur baby.
If you want pet ownership while living in a condo, you should look for a dog-friendly vertical community. This way, your dog can live as if they are in an average suburb while you enjoy the condo life as their owner and dog walker.
However, you should be mindful of the breeds you want to have. Some condos only allow small dog breeds such as the Shi Tzu, Chihuahua, and the Pembroke Welsh Corgi.
Move into a pet-friendly condo
The best way to make your pets adjusted to condo living is by living in a pet-friendly community that has dedicated spaces and dog parks for pets. Camella Manors Frontera is a mid-rise condo development in Davao that has pet spaces and jogging parks so your dogs can have an active lifestyle even when living in a vertical village.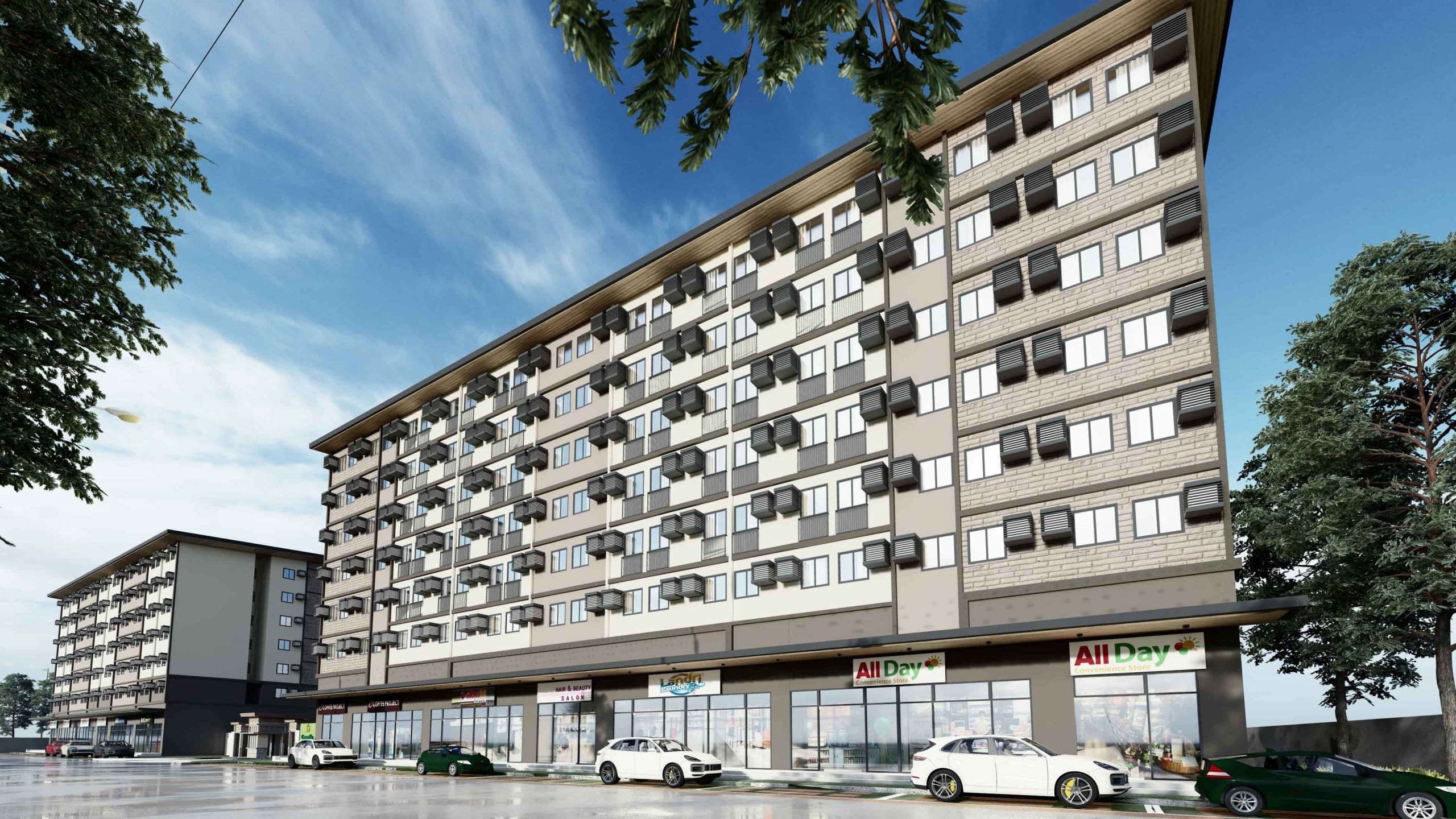 Check out our Condo for Sale Properties
Discover our condo for sale properties in the Philippines