Several tragic impacts of the novel coronavirus disease were flashed before our eyes after nearly a couple of years under the COVID-19 pandemic. People stuck at home, unemployment woes, COVID-19 patients lining up for a hospital room, hospitalized patients desperate to recover, record-shattering deaths… and many others that will take a long list to enumerate.
On the brighter side, as we are still in this prolonged COVID-19 crisis, we become more aware of how the virus spreads and the ways to protect ourselves from getting infected.
What We Know So Far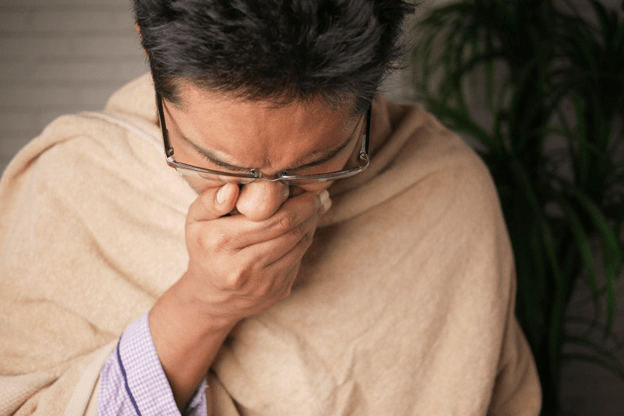 The novel coronavirus disease is an infectious disease caused by the SARS-CoV-2 virus, the World Health Organization said. Some infected patients suffer from mild to moderate conditions, while some can develop serious illnesses, especially those with heart disease, diabetes mellitus, and other underlying medical conditions.
The World Health Organization listed the most common COVID-19 symptoms infected patients can develop, including:
fever
cough
tiredness
loss of taste or smell
COVID-19-infected patients can show symptoms on an average of five to six days, but it can also take up to two weeks.
WebMD said that the new coronavirus clasps its spiky surface proteins to the healthy cells, especially in the lungs of an infected patient. While it attacks the respiratory organ, other major organs like the brain, heart, kidneys, and liver are not spared.
Given the threat to public health, we are thankful for our healthcare professionals and researchers that help us paddle through this hard time through the manufacturing of vaccines. The pandemic fight has previously centered on vaccines which serve as an extra layer of protection against severe illness caused by Severe Acute Respiratory Syndrome (SARS)-associated coronavirus (SARS-CoV).
But added to this, the scientific community is also working to develop and secure authorization of another pandemic game-changer: the antiviral treatments against COVID-19.
Treatment is Near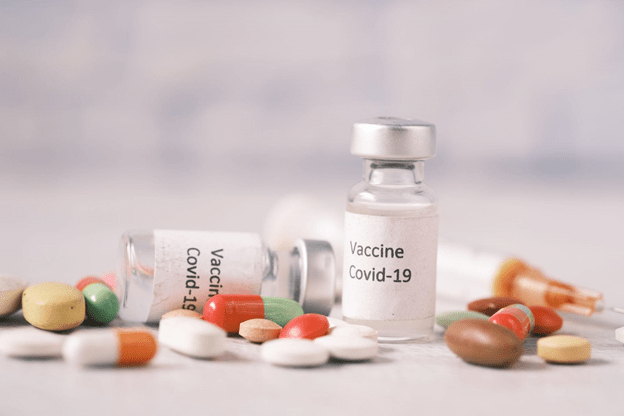 Close up of coronavirus vaccine, syringe, and pills table./Unsplash photo by Towfiqu barbhuiya
There is no time to waste for pharmaceutical companies who are raising to come up with the pill to treat COVID-19 and make it commercially successful. Drugmakers Pfizer, Merck, and partners Atea Pharmaceuticals and Roche AG are taking the lead as they claim they could have their COVID-19 antiviral drugs seek emergency use authorization this year.
Just this month, Merck and Ridgeback Biotherapeutics announced its promising drug development in a press release published at Business Wire. It said that its oral antiviral pill called the molnupiravir can slash the risk factors of developing a severe disease and getting hospitalized or death by half in a planned interim analysis on Phase 4 of its clinical trials in at-risk, non-hospitalized adult patients with mild to moderate COVID-19 infection.
The American pharmaceutical company said that patients who received the oral antiviral in the planned interim analysis have survived through Day 29, while eight deaths were recorded in placebo-treated patients. The recruitment for the study stopped early because of positive results, which also led Merck to ask for an emergency use authorization (EUA) from the United States Food and Drug Administration (FDA). If ultimately approved, molnupiravir will be the first pill to treat COVID-19 that patients can take at home.
Antiviral Drugs: Molnupiravir explained
Molnupiravir is an oral antiviral drug that inhibits replication of SARS-CoV, Merck said in a separate press release. The pill exhibited activity in many pre-clinical models of SARS-CoV-2, including for prophylaxis, treatment, as well as transmission prevention. Pre-clinical and clinical data have further proved that Merck's drug is active against the variants of the coronavirus disease.
Also, molnupiravir is being assessed for post-exposure prophylaxis in a global, randomized placebo-controlled Phase 3 study, which will evaluate the drug's safety and efficacy in stopping the coronavirus disease' spread within households.
Drug administration during the study took five days, with participating patients were given four capsules twice a day. It started within five days following the COVID-19 symptom onset of the patients.
Citing doctors, ABC News reported that Merck's oral antivirals should not replace vaccines, which significantly cut down risk factors of serious illness, hospitalization, or death.
Eligible individuals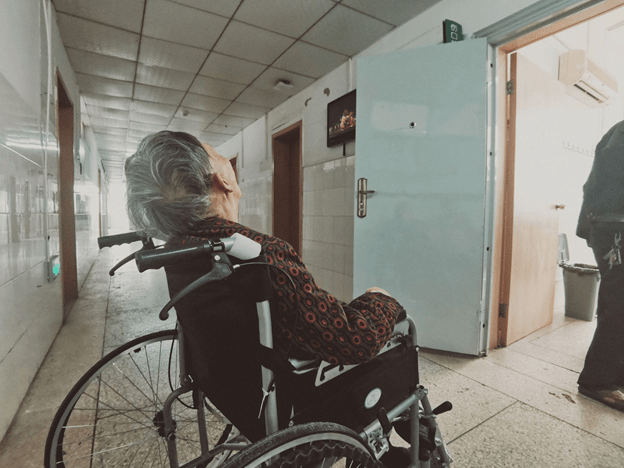 The company's application for emergency authorization for its pill is for high-risk adults.
Patients who are welcome in clinical trials are non-hospitalized adults who have not yet received vaccines against COVID-19. They should also have symptom onset within five days before randomization and at least one risk factor linked with poor disease outcomes, which include:
Obesity
Older age (more than 60 years)
Heart disease
Diabetes Miletus
At the time of interim analysis, COVID-19 variants Delta, Gamma, and Mu made up the majority of viral variants that had been sequenced. Most of the recruitment was recorded in Latin America, which accounted for 56 percent.
Molnupiravir can benefit most patients with high-risk factors for severe illness because of underlying factors, Dr. Sandra Nelson, an associate director within the Division of Infectious Diseases at Mass General Hospital, told WVCB Boston. Further study can also look into other populations, like those who are exposed to the virus but not infected yet and those who are at lower risk.
Safety assured
Following the positive results of the trials, the company also expressed its confidence in the oral antiviral treatment.
Despite the placebo or real drug differences, a similar number of side effects were recorded from the company's clinical trial, INSIDER said. Forty percent of placebo recipients had side effects, while 35 percent of those who took the pill had the same.
Merck's vice president of infectious diseases discovery Daria Hazuda said that no adverse events were recorded if the drug is used as intended and on the concentrations that Merck has looked into.
Widespread access
If granted the ultimate authorization of the FDA, Merck's oral antiviral can hit the market within this year. But can the low- and middle-income countries, who need the treatment the most, see it on their shelves after it becomes commercially successful?
Some countries have already secured orders of molnupiravir. The United States, for one, has already obtained a procurement agreement with the pharmaceutical giant to supply about 1.7 million courses of the pill to treat COVID-19. To assure equitable distribution worldwide, Merck plans to implement a tiered pricing approach based on the income criteria set by the World Bank to reflect countries' relative ability to fund their health response to the COVID-19 pandemic. The company has also announced recently that it has secured voluntary licensing agreements for the oral antiviral with generic manufacturers to speed up the drug's availability in over 100 low- and middle-income countries.
Available treatment
The World Health Organization on May this year said that "remdesivir, hydroxychloroquine, lopinavir/ritonavir and interferon regimens appear to have little or no effect on 28-day mortality or the in-hospital course of COVID-19 among hospitalized patients."
Absent the effective oral antiviral, the World Health Organization said that patients with serious illnesses are given supplemental oxygen or placed on mechanical ventilation. Patients with severe illness were found to benefit from dexamethasone, a corticosteroid used in a wide range of conditions for its anti-inflammatory and immunosuppressant effects after it was tested in hospitalized patients with COVID-19 in the United Kingdom's national clinical trial recovery. The World Health Organization warned against stockpiling dexamethasone as it should be reserved for patients who need it most.
End of the Tunnel?
With the availability of vaccines and the anticipated authorization of the pill to treat COVID-19, are we winning against this infectious disease?
We sincerely hope so. But as we come nearer and nearer to the end of the tunnel, we are told not to lower our guards and continue observing health protocols like proper mask-wearing, regular sanitizing, and avoiding unnecessary travel.
We might not be part of the scientists or clinical studies behind the development of oral antivirals, but we can be part of the solution in our ways. It can be as simple as staying at home to prevent further virus transmission.
Camella, the true Filipino real estate developer, assures you and your family's safety and comfort in this pandemic. Check out Camella's house and lot for sale in the Philippines and property page and get the dream home you deserve!