Are you an animal lover who is planning to celebrate the upcoming National Endangered Species Day on May 20, 2022? Or are you a conservationist who is looking for sanctuaries where you can find the rarest yet endemic species near your newly purchased house and lot? If that's the case, reading this article will help you get to know more about their unique characteristics as well as the reasons why they are now considered critically endangered. Of course, you no longer need to buy those luxurious plane tickets to Brazil just to see its wide collection of endangered species.
It is because you can observe some of them in the fascinating megadiverse country of the Philippines. It has a unique biodiversity that hosts diverse species ranging from plants, birds, mammals, and aquatic animals. A dreamland for biologists and animal lovers. The fact that it is included in the list of countries with the highest concentration of rare species makes it more attractive to the world. On the other hand, even if it is blessed with rich natural resources, it is also known as the 'hotspot' for endemic species.
Most of them are under serious threat caused by illegal human activities. Nonetheless, here is the curated list of rarest animals in the Philippines that are now on the brink of extinction. They are divided into three subgroups namely: birds, mammals, and reptiles. 
Endemic Bird Species
The Mighty Philippine Eagle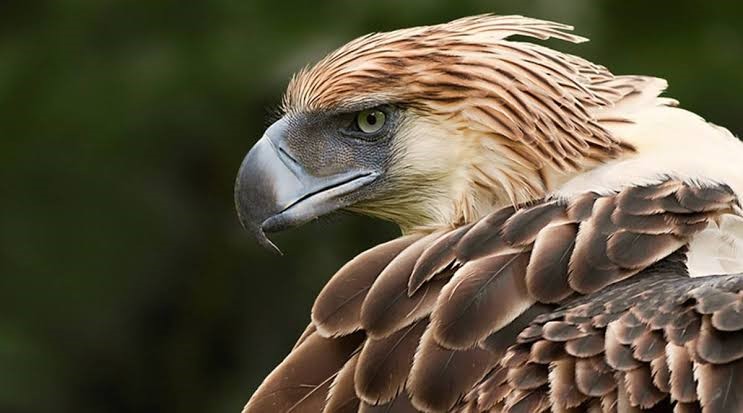 The Philippine Eagle or also scientifically known as pithecophaga jeffreyi is the second largest eagle in the world. It is also the country's national bird, bearing significance to Filipino culture. Its facial features can be described as a regal bird with unique brown and white feathers. It is dubbed the king or queen of birds because it is the jungle's greatest predator that eats flying squirrels, monkeys, and bats. The eagle is now hard to find due to habitat loss and urbanization, but you can still see them in the wild when you're lucky. On the flip side, even though its beauty is incomparable to others it receives classification in the year 1990.
The Philippine eagle has been added to the red list of IUCN's critically endangered species as its population drastically changes. Now that their natural habitat is destroyed, there's no home left for the territorial forest raptors. The breeding programs developed by ecology professionals are also unsuccessful so habitat protection is their only hope. The Philippine Eagle Center in Davao City is now the shelter of captive eagles. It is an eight-hectare land structured as a lowland rainforest perfect for Philippine eagles to thrive. It can be visited during weekends with an entrance fee of 150 pesos. A great getaway spot to celebrate the national endangered species day!
The Rare Walden's Hornbill
Aceros Waldeni or Walden's Hornbill is a colorful bird with a reddish bony casque at the top of its bill. It is locally called 'kalaw or dulungan' by the natives of Negros and Panay. It has a white furry tail with a black tip and brown eyes. They often gather in groups when searching for food. On a side note, you can easily detect what is the female Walden's hornbill on the group based on their color and size.
The female Walden's hornbill is smaller with a blue throat whereas male hornbills are bigger with a yellow-colored throat. Although slightly different, they are both fruit eaters. If you're wondering how they become enlisted to IUCN's critically endangered species, it is because the Visayan wrinkled hornbill excessive hunting and illegal logging became rampant in the region. Deforestation even makes things worse for them because it reduces their declining population.  
The Bleeding Heart Pigeon of Negros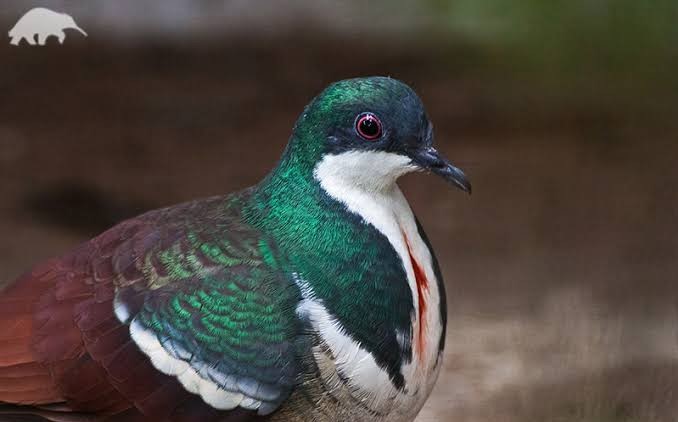 A famous medium-sized bird with vibrant colors called the Negros Bleeding Heart Pigeon is now endemic to the provinces of Negros and Panay. It is estimated to be 30 centimeters tall with a famous red blotch at the location of a heart. It looks like a puncture wound from afar, but its bright narrow line is what makes it one of the most beautiful yet rarest birds in the world. It is common in the 19th century yet it is now endemic in the Philippines.
Scientists believed that it has a personality of being elusive but this special trait did not save them from being nearly extinct. When hunting for food on the ground, they often come in groups which makes them an easy target for evil poachers. As of today, their population is steadily failing.  
The Philippine Red Vented Cockatoo
The Philippine Red-vented cockatoo is a bird specie that is covered by white plumage. It was once widespread in the country but due to several reasons, it can only be found in the highly forested area in the province of Palawan. It has a distinct ability to mimic human voices but animal lovers might lose the chance of seeing this soon if illegal trapping and killing will continue.
Cage bird trade and pet trading are serious threats to their existence, so if any of this continues to happen, you might want to visit Palawan right now or look for affordable house and lot for sale around the area. For instance, you might want to explore the official website of Camella Puerto Princesa. It is a resort-inspired community in the heart of Palawan that can give provide you with a dream house near nature and unique endemic species. 
Endemic Mammal Species  
The Smallest Primate – Tarsier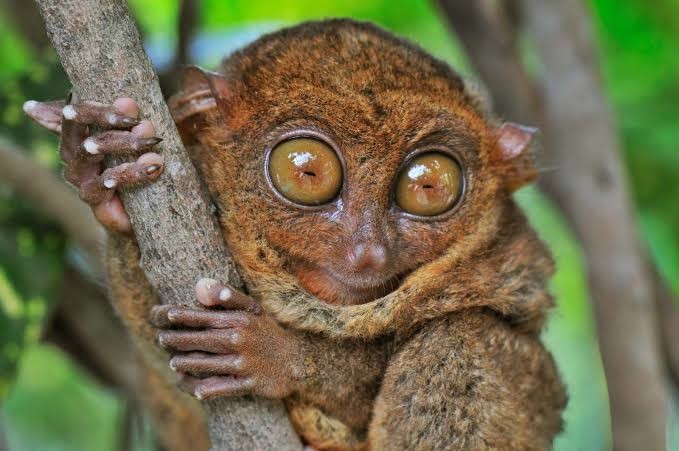 If there's one famous mini-animal that can attract tourists around the world, none can surpass the ability of the tourism mascot of Bohol – The Tarsiers! The world's second-smallest primate in the world can be found in the provinces of Leyte, Samar, and Bohol. Its captivating golden round eyes are what make it attractive to all visitors. It is so big that it is believed to be as twice the size of an ordinary human eye. It can even be as large as their brain! It's 16 mm diameter eyeballs can see best at night which makes them nocturnal and often sleeps in the daytime.
Their eyes are also sensitive to bright lights so they spend most of their day sleeping. Their sense of hearing is also amusing because it can endure a frequency that is as high as 41 kHz. The primates' strong auditory senses recorded exceeded those of humans. Nonetheless, these small creatures with velvet furs are slowly facing extinction. You might want to pay a visit to Bohol right now before they became gone.
A house and lot in Bohol can be a very good investment should you wish to visit these small monkeys as often as you can. Camella Bohol can give you a comfortable home with full amenities. It can even provide you with a panoramic view of Banat-I Hill!  
Mindoro Dwarf Water Buffalo or Tamaraw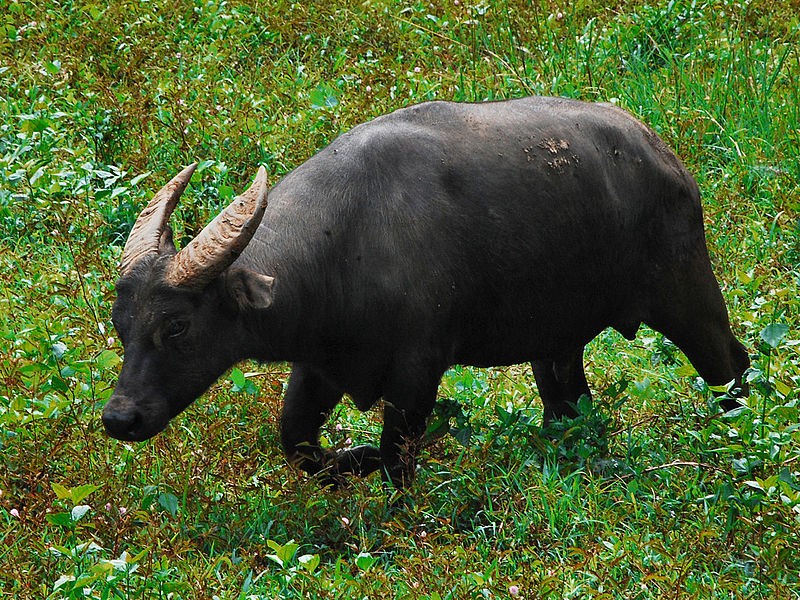 Often interchanged with the native carabao, the dwarf water buffalo called Tamaraw is now listed as a critically endangered species only found in Mindoro. It is wrongfully associated with the idea that it is a subspecies of the local carabao. The truth is, Tamaraw is a rare mammal that is slightly hairier than those of a local carabao. They have light markings on the face, have a V-shaped horn (not letter C), and are proven to be not sociable to humans. It has a short temper that can attack you anytime when it feels threatened or provoked.
It is advised that visitors should observe them from a safe distance – not too close as they can attack them without notice. Before, the Tamaraws has a wide population of 10,000, but only a hundred of them are seen right now. Hopefully, illegal hunting and illegal fresh trade will stop, so tamaraws can live for another century.  
The Visayan Warty Pig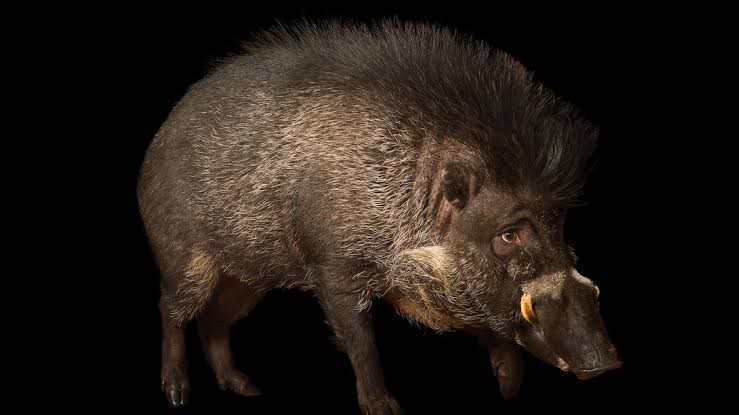 A pig that used to freely roam around the central Philippines is now in trouble. Due to agricultural land destruction, the Visayan warty pig can only be found in Negros and Panay. Before there are plenty of them in the province of Cebu and Guimaras but they disappeared because of habitat loss. Their natural habitat was turned into rice fields so there is no way for them to stay in the same place.
Its body features are bristly dark hairs and small yet sharp hooked tusks. The female warty pigs can weigh up to 20 – 35 kilograms while male warty pigs can weigh up to 35 – 40 kilograms. Nonetheless, both can have long tails that can expand up to 23 centimeters. It is just unfortunate to think that they are now slowly losing their numbers.  
The Philippine Spotted Deer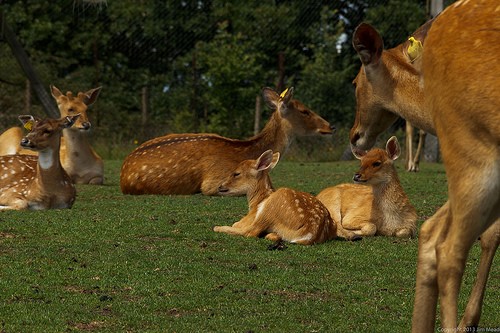 Thriving in the rainforests, the Philippine Spotted Deer is one of the most beautiful deers that ever existed. It can be found in the regions of Negros and Panay but it used to be widespread in the provinces of Cebu, Leyte, Masbate, and Samar. It has the physical characteristics of being short-legged with brown and black backsides. Its body can grow up to 51 inches in length and 31 inches in height.
They can also weigh up to 80 kilograms! If you are unfamiliar with the kinds of deers, you will not be lost when identifying a Philippine spotted deer. Resembling a letter 'A', the deer has a beige spot at its back and a cream under part. Its lifespan ranges from 15 – to 20 years.  
The Golden Capped Fruit Bat
One of the biggest bats in the world that is facing the problem of extinction now lives in the rich province of Palawan. It is larger than a local bat with a wingspan of 5.6 ft and an 8.5 inches documented forearm. Also, the giant golden crown fruit bat has a golden patch on its head which gains its name of being a golden capped bat. It is not aggressive to humans but it is not also advisable to pet or touches them. Some of them could be disease carriers, so you might as well be vaccinated before trying anything else.
Of course, since they are big, they are also easy targets for bird hunting. It is one of many reasons why their population is slowly declining, so you better take that summer opportunity to visit them in person. Ask your relatives, they could have had a house and lot in Camella Puerto Princesa where you can stay. If none, visit the official website of Camella. You may find yourself being indulged by its strategic location, affordable pricing, and fancy house models.  
The Philippine Naked Backed Fruit Bat
Have you ever wondered how jaw-dropping it could be when you found a rare animal in dark wet caves that were already classified as permanently extinct in 1996? Maybe you could feel the same excitement if you're one of those lucky people who saw these bats and revoked their title. In 2000, it was reclassified and is listed under species that are now critically endangered.
This large bat can now be found in the caves of Negros and Cebu. You might want to pay a visit to these cave-dwelling bats when you stop by Negros or Cebu. You are lucky if you have a house and lot unit in Camella Cebu – a 37-hectare premiere pine community that gives off peaceful and relaxing vibes. 
Endemic Reptiles Species  
The Philippine Freshwater Crocodile 
The Philippine Freshwater Crocodile or also called Mindoro Crocodile is one of the rarest crocodiles in the world that faces an alarming decline in its population. It has a lifespan of 70 – 80 years weighing 80 pounds and stretching up to 5 ft. They are often the subject of illegal hunting but dynamite fishing is what causes the collapsing number of its type. Plus, they pose a serious threat to livestock and humans, so they are often killed by locals.
Right now, there is a passed Republic Act that protects crocodiles from any harmful human activities. It is described in the law that those who will be caught executing dangerous acts will be subject to 6 years imprisonment and 100,000 pesos fine.  
The Hawksbill Sea Turtle
Locally known as Pawikan, the Hawksbill Sea Turtle is frequently chased by illegal hunters. This marine life is ruthlessly caught for its yellow-colored shell and juicy meat. The shells are often sold in other countries as home decorations while their meat is being eaten by locals.
Live in a Comfortable Community Near Tourist Destinations
Should you wish to enjoy the gifts of nature and the presence of rare animals, get yourself a house and lot unit in any of Camella branches. It is strategically located near primary conveniences such as schools, places of worship, and medical centers. It is noteworthy that it is located nearby top tourist destinations and animal sanctuaries.
Camella Riverfront in Cebu City, Camella Bohol, Camella Davao, and Camella Puerto Princesa are some of the best areas with affordable house and lot units. If you wish to know more about the details, visit the official website of Camella Homes or click here. You will surely get the lifestyle you deserve!