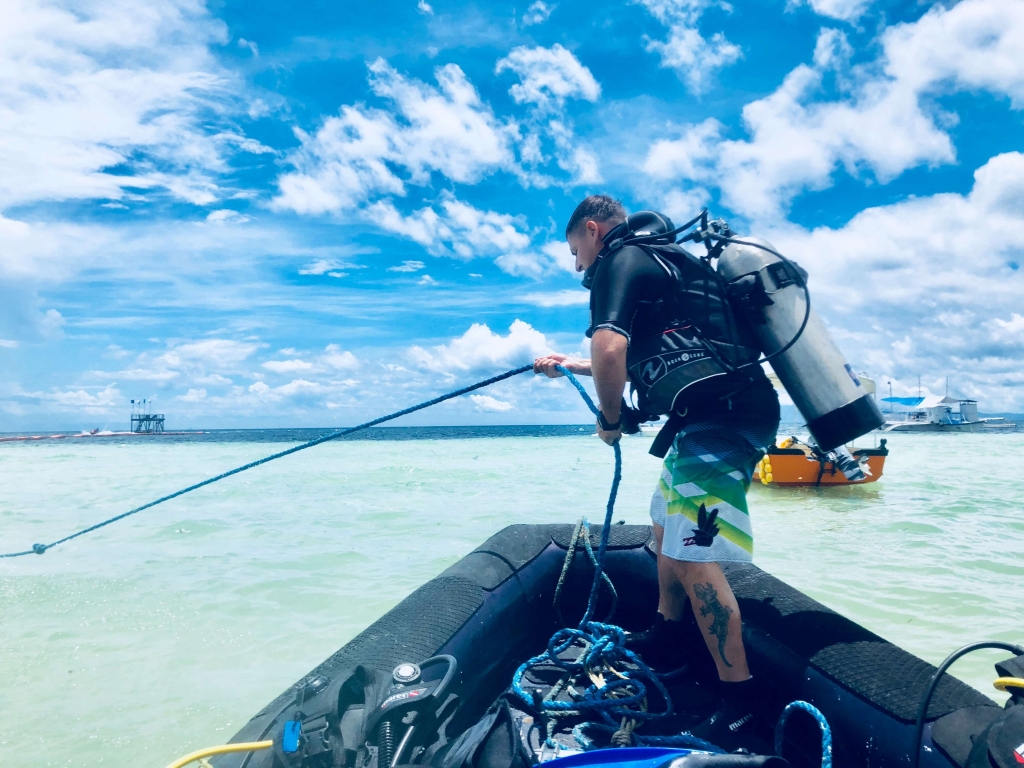 Living in an archipelagic country, it is our advantage to have islands and seas at our disposal. Looking for a beach to splash into or a coast to chill comes out naturally if we are loaded with daily stressors. There are days we just want to escape the chaos in the city but don't have the idea where and how to start. If you are dreaming of living an island life, why not head to Bohol? Unload the pressure in its rivers, shout your worries in its elevated landscapes, shoo the stress away with actions and adventures!
You can start in Bohol for a fun-filled Central Visayas tour – regarded as one of the best destinations not only in the Philippines but in the whole of Southeast Asia. Bohol Island is surrounded by a total of 75 islands and islets mostly found in its north-eastern part. You will surely be overwhelmed with what Bohol has to offer. Thus, we have prepared a guide for an island experience that will make you want to pack your bag and take the next plane trip!
Start Reconnecting with Nature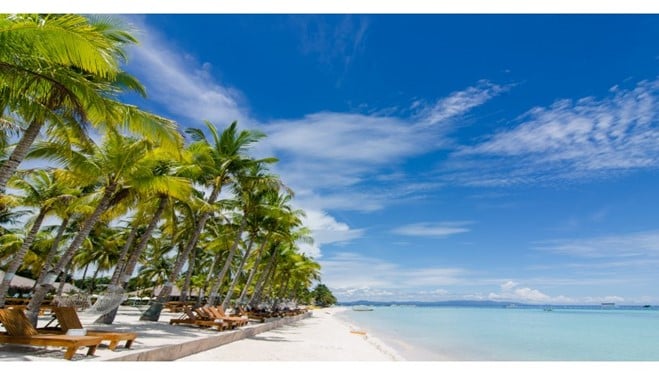 It is best to take a little time to relax after you hop off the plane in Bohol. There are several accommodation facilities and resorts to choose from where you can rest while getting a great view of nature. If you want a complete island experience, we say Panglao Island is worth the visit. Among the top of places to unwind here is Bohol Beach Club where you can get rooms overlooking the beach.
Bohol Beach Club also works to make its rooms more environment-friendly while it serves guests with fresh picks from its farm inside the resort. If you are looking for a lush botanical garden view, you don't need to go far as you can find Donatela Resort and Sanctuary on the island. You can enjoy sipping your morning coffee and plan your next adventure while you chill in their pool villas.
Add the Action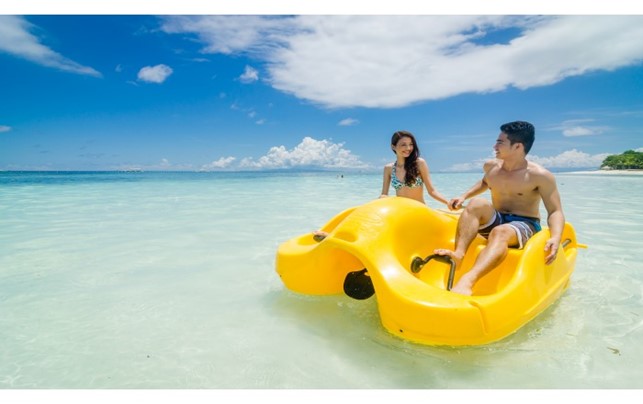 The highlight of your Bohol island experience: adventures! Whether on sea, land, and even on air, Bohol is packed with thrilling adventures waiting for you to experience. If you are at Bohol Beach Club, you can complete your stay with the different aqua sports it offers, which include the following:
Island dives
Night dives
Banana boat ride
Kayaking
Snorkeling
Fish feeding
Glass bottom boat tour
Island hopping
Dolphin sightseeing tour
Swimming with whale sharks
Speed boat and outrigger boat rental
Windsurfing
Hobie cat rental
After you're done with water activities, you might want to sweat your stress away in extreme land adventures. Of course, you will not miss Chocolate Hills in Carmen. Enjoy this amazing geographical formation all while you challenge yourself with different activities in Chocolate Hills Adventure Park. You may feel like a true island person as you dare yourself with these following activities:
Bike zipline
Surf zipline
Treetop rope challenges
Gymanskids
Mountain biking
Horseback riding
Spiderman wall climbing
Tarzan swing
Eco-hiking trail
Camping
Add the animals in on your island experience also in Chocolate Hills Adventure Park. Here, you can have close encounters with butterflies, feed chicken and fish, and see snake species of different colors and sizes.
Now that you have braved the sea and land, you are ready for another one-of-a-kind experience. Don't forget to get a great view of Bohol in the Sky Aerial Tour which takes off and lands in Tagbilaran City airport. You can choose to board for the Panglao Island tour and Chocolate Hills tour, or both.
Eager to Plunge to Bohol Waters this Summer?
Beautiful Bohol Beaches to Visit in 2022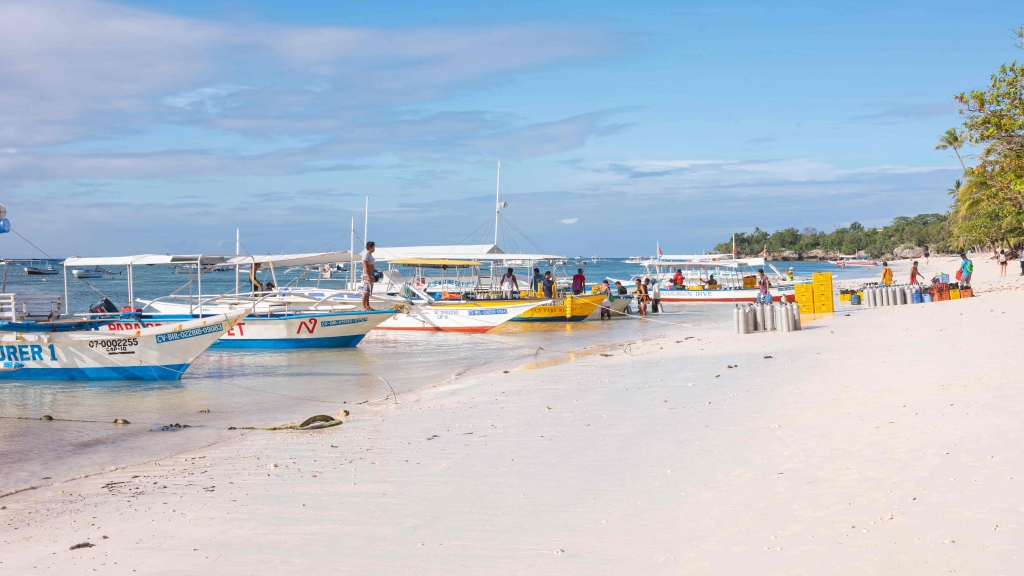 Please your Eyes
Skies, indeed, offer another level of splendor. Its view is even more beautiful if you are on a serene island like Bohol. To add to your island experience, you will not regret catching the sunset from Tagbilaran-Dauis Bridge. You can get a glimpse of island life watching the locals go about their daily fishing activities along Tagbilaran Strait, and those passing by the bridge on foot with the sun softly setting behind Panglao Island against the background.
This humble experience can even convince you to stay on the island for good and you might find yourself already searching for a house and lot for sale in Bohol!
Tickle your Taste Buds
Satiate your hunger after your fun-filled island experience. Certainly, you would opt trying on dishes prepared by locals to get a complete feel of the island. From ginataang alimasag (crab in coconut milk), grilled Blue Marlin, and calamares — you can't resist what Gerarda's Family Restaurant in Tagbilaran City serves. More than the food, you will also appreciate how this family restaurant maintained the ancestral house's façade and its antique furniture that makes you feel at home.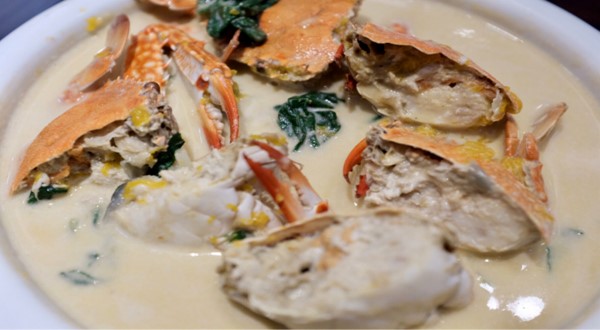 You can also join a little adventure in your mealtime in Bohol. Loboc River Buffet Cruise must be on your bucket list. Here, you can dig in different Filipino dishes while cruising along one of the cleanest rivers in the country. You can find comfort in its fresh seafood selection while being entertained by a cultural show of the locals.
After your meal, you can pleasure your taste buds further with popular Bohol delicacies. Of course, you will first take a bite of the famous Peanut Kisses, the signature treats from the province shaped like a little Chocolate Hill. Another cookie to try here is Baclayon, which literally melts in the mouth and is a perfect partner for your afternoon coffee. You can't say no to bring these delicacies home!
Living the Best Island Life in Bohol
Experiencing island life in Bohol for a day or two will make you appreciate nature, adventures, and food. There are so many things that will make you want to return to this island over and over again. It is not a surprise that investments in Tagbilaran keeps on coming and the real estate demand here keeps on growing. Given the increase in demand, there are several properties emerging and it is about time for you to look for a house and lot for sale in Tagbilaran.
You wouldn't want to miss out on the opportunity of living on an island where peace is assured. Start your search for a house and lot for sale in Bohol with the most trusted house and lot builder in the country, Camella Homes. Camella Bohol, which covers a total of 17.5 hectares, will surely provide an aspirational home fitted for you and your family. You will enjoy its complete amenities while you live your best island life everyday with its lush landscape and tree-lined roads.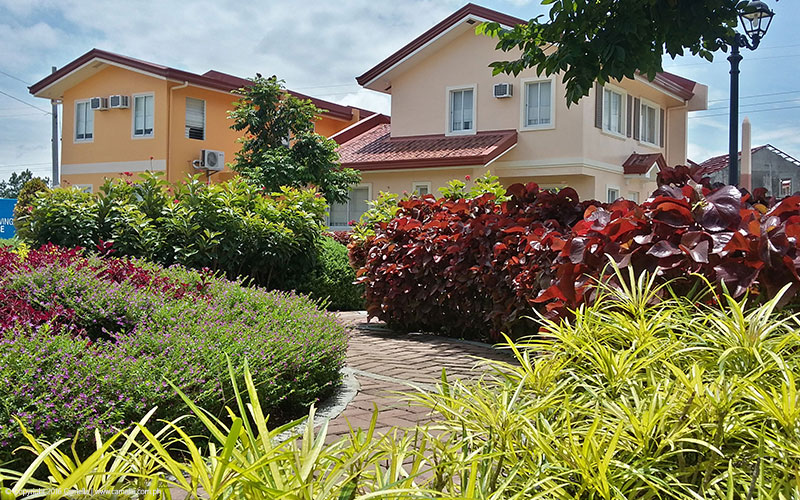 You will also catch yourself in awe as you get a panoramic view of the Banat-I Hill in Tagbilaran City. Located in Barangay Bool, Tagbilaran City, Camella Bohol places you near shopping centers (Island City Mall, Alta Citta Mall, BQ Mall, Alturas Mall), transportation hubs (Integrated Bus Terminal, Cogon Bus Terminal, Tagbilaran Seaport, Panglao International Airport), and schools (Holy Name University, Bohol Island State University, University of Bohol).
You also have easy access to hospitals (Holy Name University Medical Center, Ramiro Community Hospital) and government offices (Tagbilaran City Hall, Bohol Provincial Capitol). Make a wise investment decision now. You can check Camella Homes official website and choose from different properties for sale.