If the pandemic has taught us one thing – that is to seize every opportunity we get to travel. For more than two years, quarantine restrictions had denied us to pack our bags, put our shades on and fly out from wherever we are in the world. We have left craving adventure! Fortunately, virus cases have declined and fully-vaccinated travelers are allowed again in almost every part of the country. It was our go signal to surf online and look for the best places for vacation.
But more than the pretty beaches and majestic peaks, isn't accommodation one of our important considerations in planning a trip? Not merely a cottage to rest in between swimming or a room to stay the night. When we travel, we make sure we get the best of each part of it. Thus, we are always looking for a nice, spacious place that can provide us with all our personal and, if we are bringing our work with us, professional needs.
While there are a lot of hotels and hostels, we can all agree that we prefer travel accommodation that will make us feel at home. The online marketplace for homestays, Airbnb, is always the best platform to look for the best accommodation.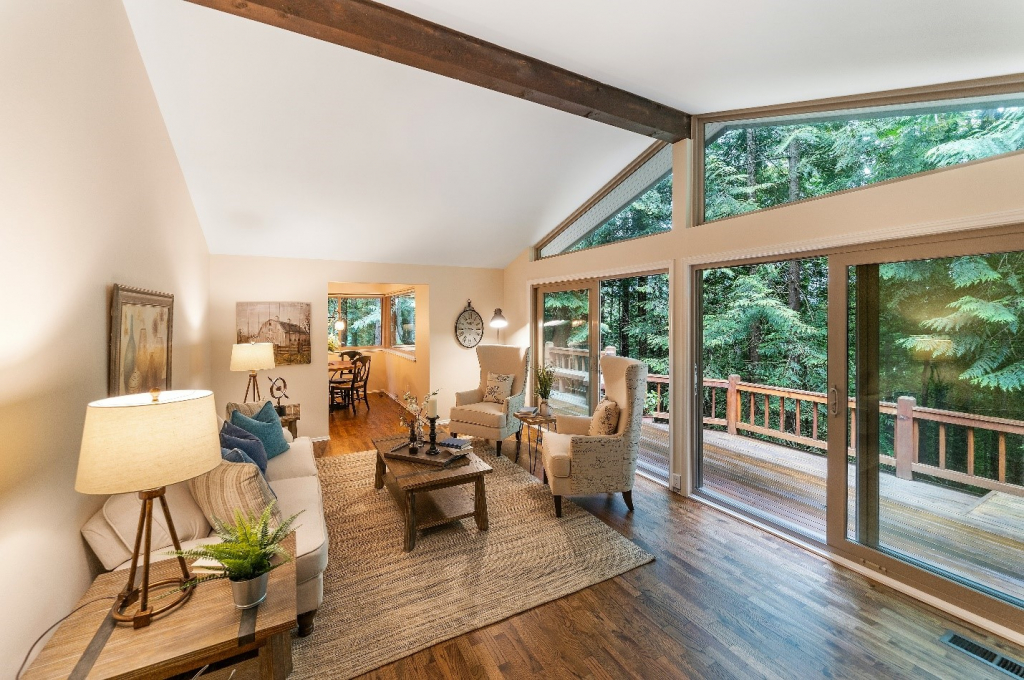 Now, that was the consumer's point of view. We know that with your entrepreneurial mindset, you are looking at this as an opportunity to generate passive income. You perfectly understood the demand for rental homes as travelers are looking for a safer and more comfortable place to stay nowadays.
This is proven to be true by Airbnb surveys conducted last year which cited that Filipinos have been looking for budget and family-friendly domestic travel. They also host in Airbnb to support themselves and the local communities. 
More than providing the best option for travelers, Airbnb also spur the country's economy with USD 1 billion contributions to the Gross Domestic Product in 2019 alone, according to the research from Oxford Economics. Filipino Airbnb Hosts likewise generate more than 160, 000 jobs. Airbnb said that its rising community in the country is comprised mostly of Gen Zs and millennials.
If you want to turn your real estate property into an Airbnb rental home, here are the steps you should take.
Choose a strategic location.
Before jumping into a new investment, you first need to know the strategic places to invest in rental homes. In 2021, Airbnb said Metro Manila, Tagaytay and Metro Cebu are the leading cities where the emerging Airbnb Hosts are hosting. It is to your advantage if you have existing real property in these cities but this does not mean that you cannot explore other areas. Baguio, Rizal, Quezon City, Lapu-Lapu, and Western Visayas are only some of the locations where rental homes are in demand.
If you are investing in a condominium or a home with hosting in mind, Camella Homes must be your top choice. The wide geographical reach of the number one house and lot developer in the country makes it easy for you to pick prime locations to own a property. You can choose from different Camella Homes house models and condominiums in the Philippines according to your budget and turn it into a profitable Airbnb home rental.
What's more, each of the Camella Homes is set in strategic locations accessible to your guests. They will also enjoy the proximity of your Camella Homes property to essential establishments like tourist destinations, malls, and business parks.
Know the legal considerations.
Registration
Like any other business, you also need to secure a registration permit and make sure that you are allowed to host in your home. To have your property accredited, you need to prepare the documents required by the Department of Tourism, as listed below:
Letter of intent to operate
Accomplished Application Form
Accomplished Self-Assessment Form
Valid Mayor's or Business Permit; and
Sworn Statement of Undertaking
Apart from business registration from the national government, there are local requirements you must prepare as well. These include the following, among others:
Mayor's permit
Barangay clearance
Occupancy permit
Sanitary permit
Fire safety insurance certificate; and
Building, plumbing and electrical permits
Restrictions and permits
Sharing the same importance as the government-issued permits are contractual agreements and permits, you also have to check that renting your property is in line with the community rules, building regulations, and contracts you have signed with the landlord or the community council. If your property is tied in any type of loan, you might as well secure the permission of the lender before hosting.
Create your AirBnB account.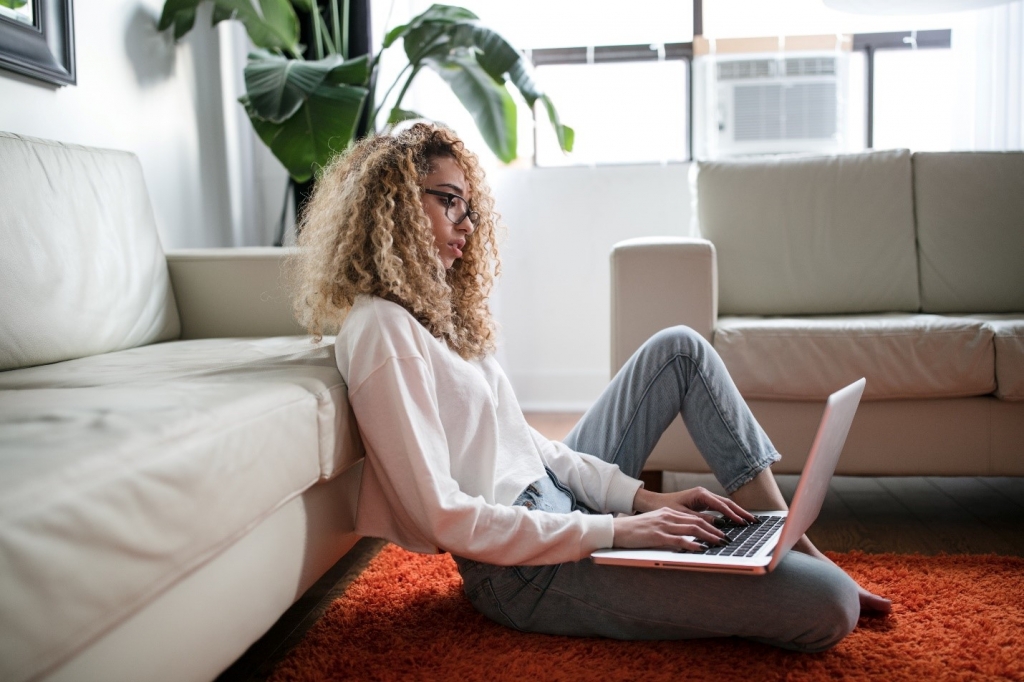 The hosting process in the online marketplace requires you to have an account. If you have not created your AirBnB account yet, doing so is fast and free at airbnb.com. The application is available for download on your mobile and you can sign up through your e-mail address, phone number, Facebook or Google account, or Apple ID.
You will be asked about the important details of your home including the address, the type of place, as well as the space your guests can access. In addition, you must be ready to fill in more specific information like the number of guests you can host, the number of beds and baths available, and the amenities your guests can enjoy.
Redecorate your space.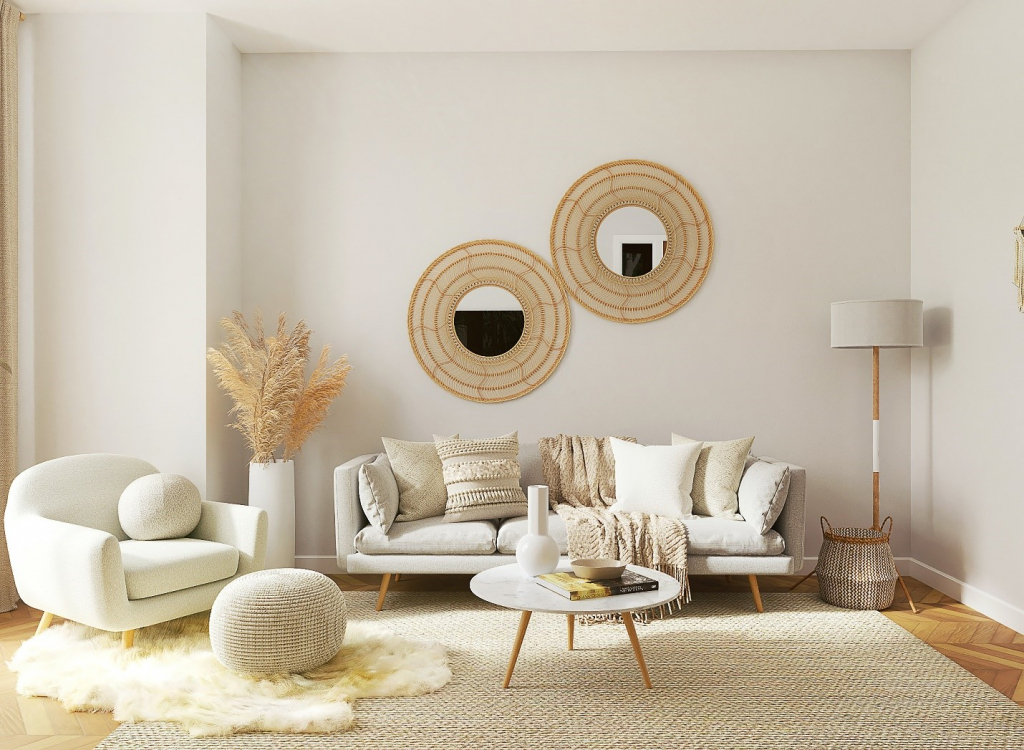 To make your rental space more appealing to potential clients, it is time to redecorate and go beyond its fully-furnished state. Of course, ensuring that your lighting systems, plumbing, and air conditioning are in flawless condition is important but you also have to make sure that your space is equipped with pleasing furniture that will entice guests. Replace discolored curtains and damaged items, install new light fixtures, and invest in quality bed frames and bedsheets. Providing your guests with a comfortable couch and throwing blankets in the living area is also a must.
Add more elements that will give your guests the at-home feel. House plants can do their magic, specifically the low-maintenance ones since you are most likely not to frequent the property to take care of your green buddies. You can go for some succulents and ZZ plants. To spruce your space further, you can also tap professional help to apply a fresh layer of light-colored paint on your walls.
Present your place through photos.
Experienced Airbnb hosts say that photos in listings are the first thing that catches the attention of rental home-hunters. While guests can view up to a hundred photos in the Airbnb listing, uploading at least ten high-quality photos is enough. Airbnb sets the right photo resolution at 1024px x 683px and recommends you use landscape format. You can do snap striking photos of the place yourself with the following tips:
Make sure that your place is clean and organized.
Set up the lighting by allowing natural light from windows during the daytime. You can also turn on the indoor light in shooting dark areas like the kitchen and the bathroom.
Achieve more dimension in your photo composition by shooting into a corner of the room.
Take several angles. Also, consider snapping a panoramic shot to show the entire room.
Tickle the imagination of your potential guests by adding stuff in your photos that reflect the kind of lifestyle your place offers. For instance, by placing a coffee mug and a laptop on the counter, you are telling your guests that your space is work-friendly.
Add photos outside your property. Capture the amenities around the neighborhood they can enjoy and the nearby establishments they can access. Your Camella Homes property will not disappoint you in this aspect as cleanliness is always maintained in every Camella community. This is on top of its well-manicured landscapes and complete amenities.
If you do not have ample time and equipment to shoot, you can also hire a professional photographer. While you're at it, don't forget to prepare a short but concise caption for at least some of the photos. The caption does not merely tell the guests what part of the house you are showing but highlights key features as well.
Tell what you offer through the listing description.
High-quality photos can do their job to get the attention of your potential guests but a descriptive listing can convince them to make a booking. Before writing your listing, you must first be clear of your target demographic. If you want business travelers to occupy your space, you have to highlight the features that they can work undisturbed.
Airbnb listing description tells your guests what to expect when they arrive at your property. How many beds does your space have? Will your guests get to enjoy smart technology? Is public transport accessible in your place? You don't have to be a professional writer to inform them of these things. The photos you had from the shoot can serve as your guide in marketing your place through words. Start with a killer headline and brief introduction that will make your target occupants want to read more. Put yourself in their shoes and leave no questions unanswered. Most of the time, guests want to know about the nearest landmarks, number of rooms, beds and baths, pet policy, child policy, and party rules.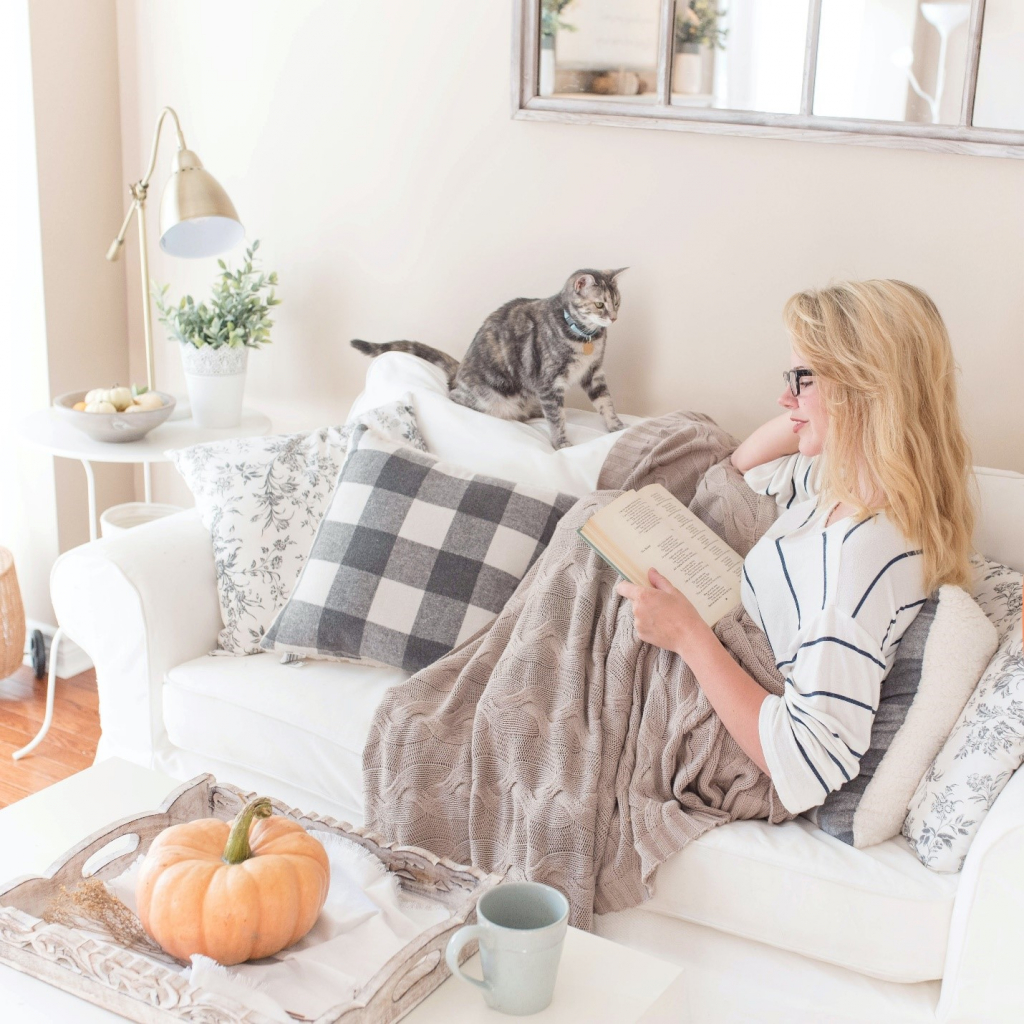 You can excite your guests by using striking adjectives but as much as possible, refrain from using generic like "great", "beautiful" and "nice". Make your property stand out from the rest by diving into details like the internet speed and the types of appliances available, among others. Descriptive listing sets the expectations of your guests. OptimizemyAirbnb.com founder Danny Rusteen says it will save you from negative reviews if you have been clear of what you offer from the start.
Spoil your guests with convenience.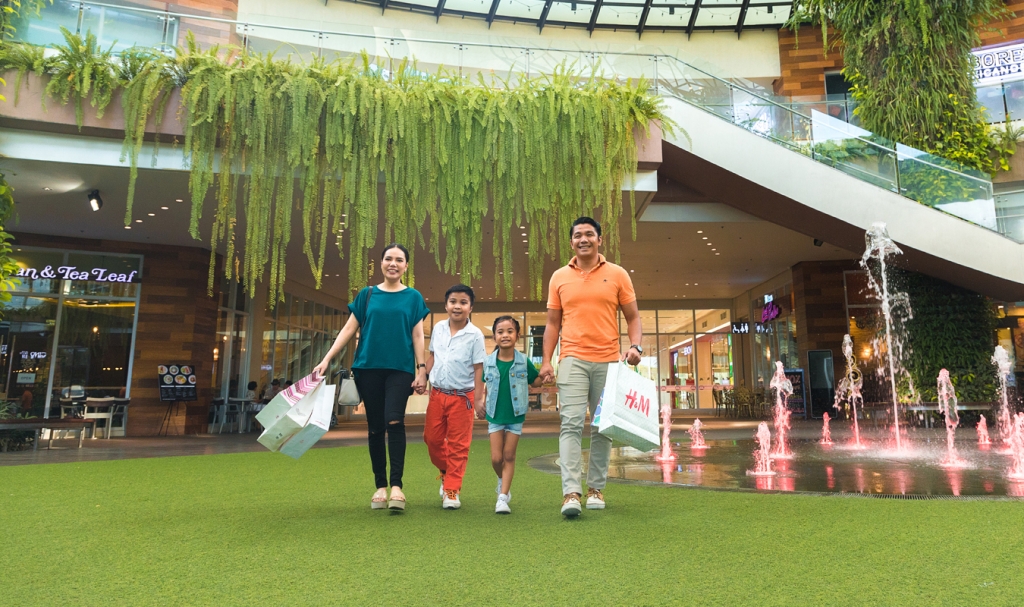 A successful Airbnb host puts his guests' comfort and satisfaction as the priority. Ninety-seven percent of the guests surveyed by AirBnB said amenities impact their travel experience the most. Investing in quality amenities, therefore, pays off. Check the list below to identify the top amenities guests often look for in listings.
Pool
WiFi
Kitchen
Free parking
Jacuzzi
Washer or dryer
Air conditioning or heating
Self-check-in
Workspace
Pet-friendly space
Aside from amenities, Airbnb also recommends you stock on the essentials to provide ease for your guests. This will eliminate the hassles because of lacking essentials, saving them from an unplanned trip to convenience stores. Among the basic items you should offer your guests include toilet paper, hand and body soap, towel, pillow, and linens for each bed.
You can also add more features according to your target demographic. For instance, if you are hosting business travelers, they will appreciate a reliable internet connection and good lighting. Making complimentary coffee or tea available will make you win the best reviews, for sure!
Guests also want to clean the space while they stay so giving them the ability to do so helps. Airbnb recommends stocking cleaning supplies in a safe space away from the reach of children. These include extra soap, disinfectant spray, surface cleaner, hand sanitizer, and disposable paper gloves and towels.
Consider your guests' safety.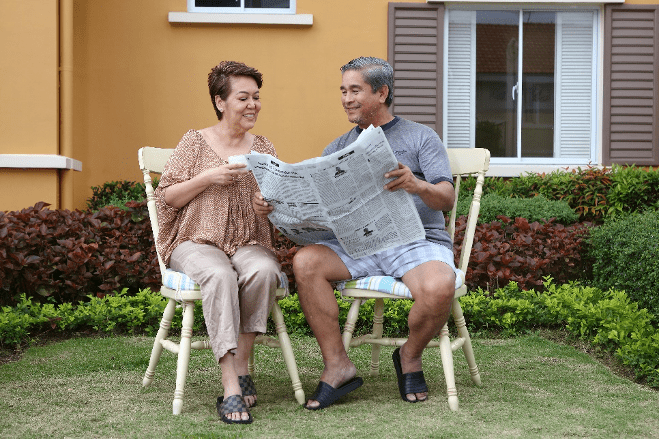 Since you are accommodating guests out for a travel or vacation, you must consider giving them the peace of mind they deserve through your property's safety features. Among the must-have safety amenities in your rental home include a smoke alarm, fire extinguisher, and local emergency numbers. In addition, you must also have a first-aid kit accessible to prepare for any untoward incident.
Investing in Camella SmartHomes is one of the valuable decisions you can make if you want to start your Airbnb rental home that considers guests' safety. Smart homes are a trend in the Airbnb industry and it is expected to grow in demand. Your Camella SmartHomes is already equipped with a motion detector, CCTV camera, door lock, alarms, contact sensor, and smoke detector upon turnover.
Simplify the check-in process.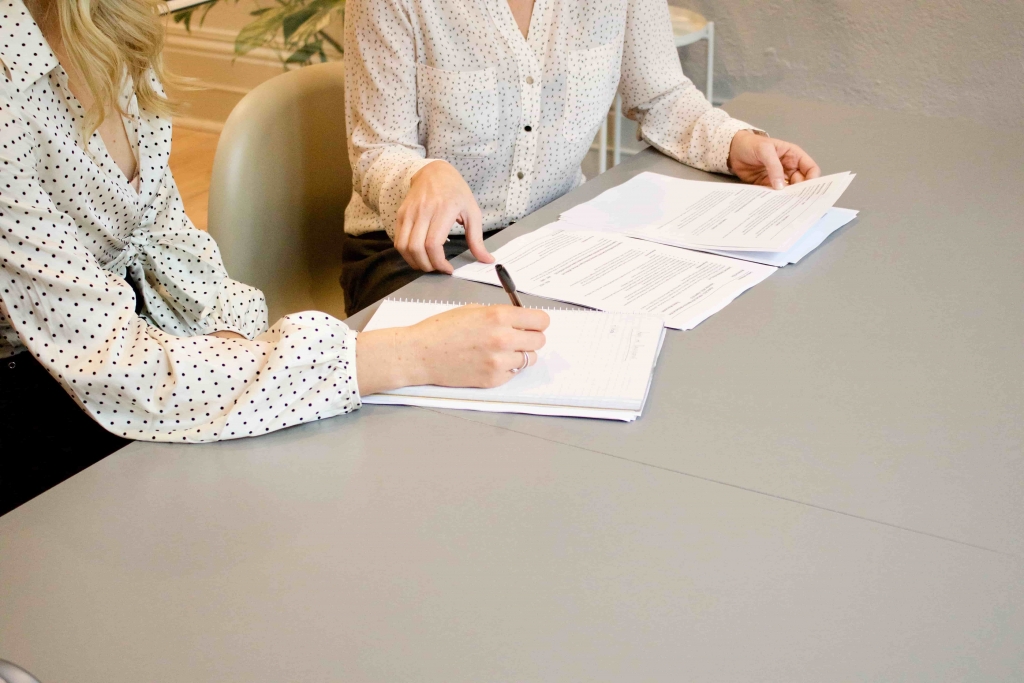 After doing the steps mentioned above, you can turn potential guests into actual ones in no time. Once you are booked, make sure that your check-in arrangement was made clear to your guests through the listing. Clarify it with them. Communicate with your guests before their booking date and let them know whether you will welcome them in person or if they have to check-in themselves.
If you want to adopt a self-check-in process, be sure to make it simple by providing a smart lock, keypad, or key box for your guests. Leave a welcome note that will make them feel at home in a city unfamiliar to them. Guests will also appreciate a house manual containing basic home functions and a guidebook that will give them travel tips around town. You can make the WiFi password seen for their connectivity needs. Most of all, open your line of communication to check on your guests and immediately answer any of their concerns.
Remember: first impressions last. Once your guests had a seamless check-in process, they will look forward to staying in your property. More so, they will leave excellent reviews on your listing, driving more guests to check on your place.
Have your property insured.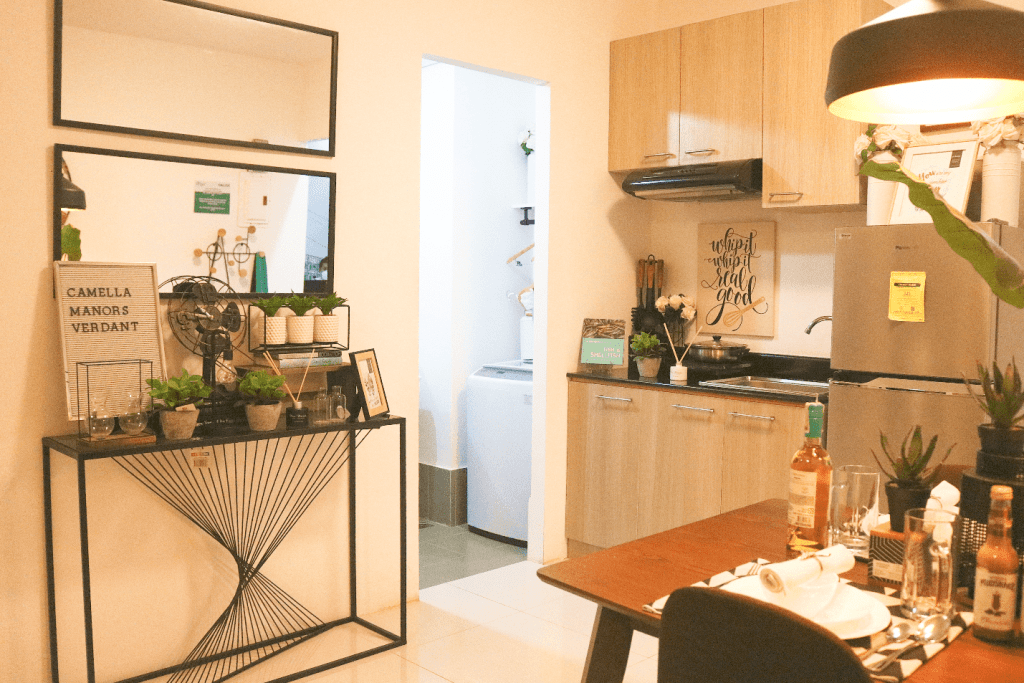 As you welcome the income from your new side gig, you should also be prepared to face the risks of investing in an Airbnb rental home. You cannot get rid of some damages some guests can leave on your furniture and property. It is already part of the industry and you should anticipate it with home insurance ready. There are several homeowners insurance policy providers you can choose from to have your house and lot in the Philippines protected. Each policy has its packages and benefits you can check. While it entails cost, home insurance can give you the peace of mind that your physical investments are safeguarded.