With more funds from remittances this year, OFW households look for properties where they can make their investments count. The most popular among these assets are house and lot and condo properties. While these two may be interchangeable at face value, there are many practical reasons to choose one over the other.
Eventually, the decision will boil down to the following criteria: lifestyle, preference, maintenance, financing, and value appreciation.
House and lot vs. condo considerations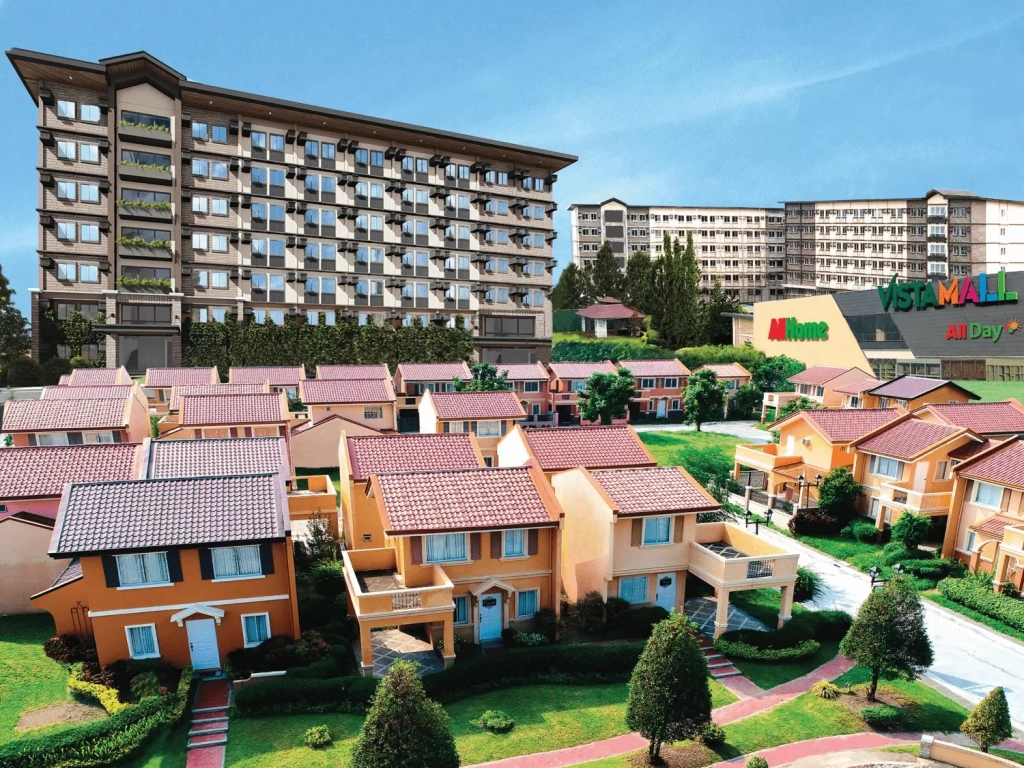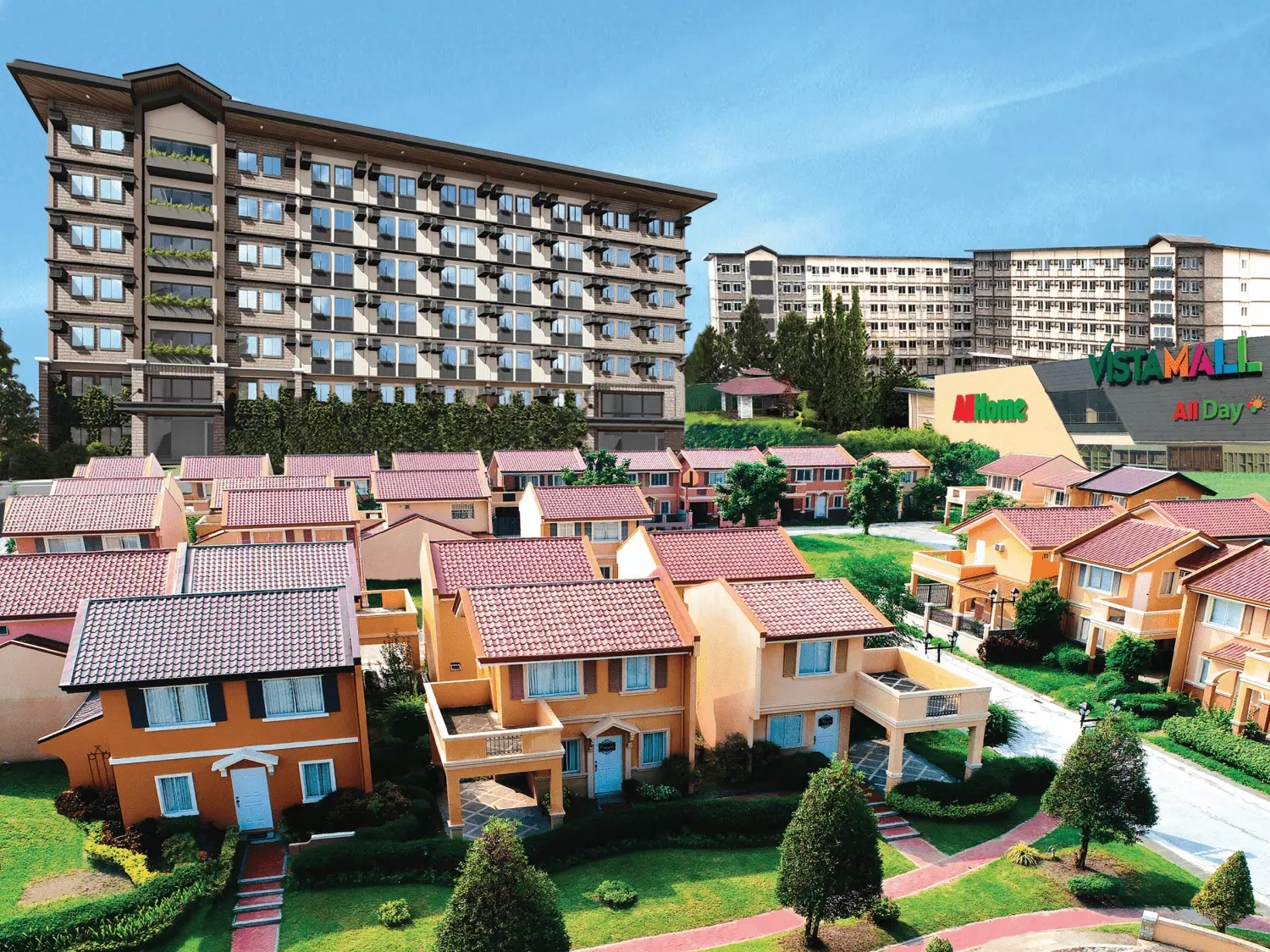 There is no single rule on the best property for OFWs because each one has unique needs. However, some considerations can help investors narrow down their ideal property.
Lifestyle
There are stark differences between living in a condo and a house and lot. OFWs with families or those planning to have one may find house and lot properties more appealing.
For one, there is more space in horizontal communities. This also means that investors have more freedom to expand their house and add customizations in the future—something that condos do not offer for obvious reasons.
House and lot communities are usually in the midst of suburban areas, which is an ideal environment for families with kids. If one wants to bring a furry pet home, house and lot properties are generally less strict with their policies.
But compared to condominiums, house and lot properties are often beyond the city. Though a family's basic needs are accessible, they are not as walkable as those in condo complexes. Since condos are primarily in strategic areas, families will most likely find themselves in the city center and busy business districts.
For families who are particular about amenities, both condos and houses in master-planned communities offer a set of facilities. These include swimming pools, clubhouses, and playgrounds, at the least.
However, some condos may include amenities like indoor gyms. In contrast, house and lot communities usually have basketball courts, green spaces, covered gyms, or all of the above in one development.
Financing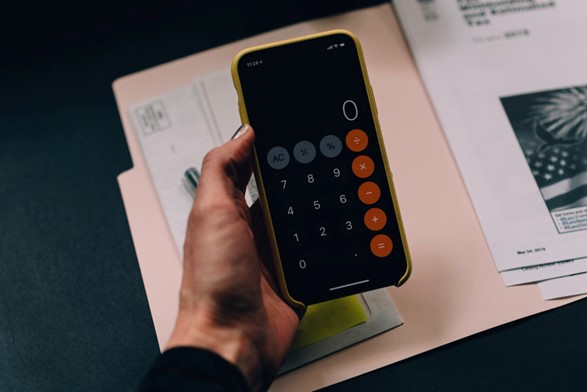 Generally speaking, house and lot properties cost more than condos that are in the same area. Hence, financing for condo units will also be less burdensome than a house and lot. Furthermore, condo and house prices vary across cities and provinces in the Philippines.
It also is important to note that condos are usually concentrated in city centers. That said, their market prices may be at par or even higher than house and lot properties in nearby areas. However, you get more in terms of property size when you invest in a house and lot outside the city compared to a condo in the middle of the metro.
Moreover, single-detached homes still contribute the most weight in the residential index as it covers more area. The availability of house and lot properties across the country also makes them an ideal home investment for OFWs outside the capital region.
In fact, most of the loans (49.4%) taken out to finance new homes during the second quarter of this year went to single-detached or attached house and lot properties. Condo properties also follow closely at 37% of the total new loans.
Maintenance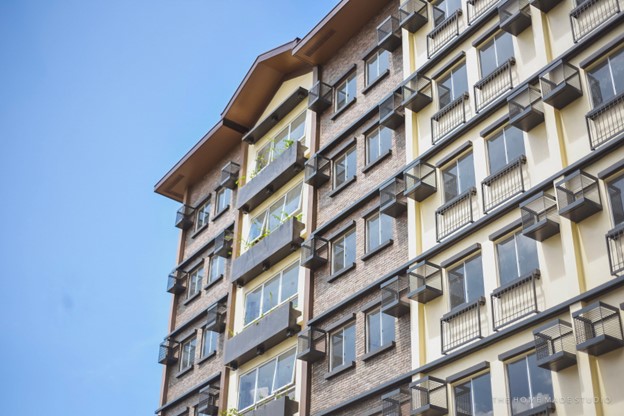 Another factor OFWs should consider in choosing a property is maintenance. Condos require less to maintain than house and lots. For one, there is no lawn to tend and no personal outdoor area to clean constantly. Residents only have to pay the homeowners' association fee (HOA) when living in a condo. In other words, a family's only concern is the area of their dwelling space.
It is a different story for families living in a house and lot property. For one, they are now responsible for maintaining the surrounding lawn while paying HOA dues. It also requires securing roofs, pipes, and other essential lines during emergencies like typhoons.
Value Appreciation

Based on the 2022 residential real estate index price index (RREPI), residential property prices are increasing again. In fact, data from the second quarter of 2022 showed a 2.6% increase in residential property prices across the country compared to last year. This is 1.6% higher compared to last quarter. However, the main driver for this number is properties in the National Capital Region (NCR), which saw a 6.3% increase.
The second quarter RREPI data from BSP showed condo properties increased by 8.6% from last year and 0.1% from the previous quarter. In contrast, single detached houses increased prices by 5.5% from last quarter and 0.8% from a year ago.
Looking at the trends in the yearly RREPI, single-detached homes are growing consistently, albeit marginally. Condo prices, on the other hand, seem to be more sensitive to market conditions as their price index dropped significantly after the onset of the pandemic. Yes, condo prices tend to appreciate faster, but they are more volatile compared to single-detached homes. Lastly, houses usually increase in value over time, which is not a sure scenario for condos.
Purpose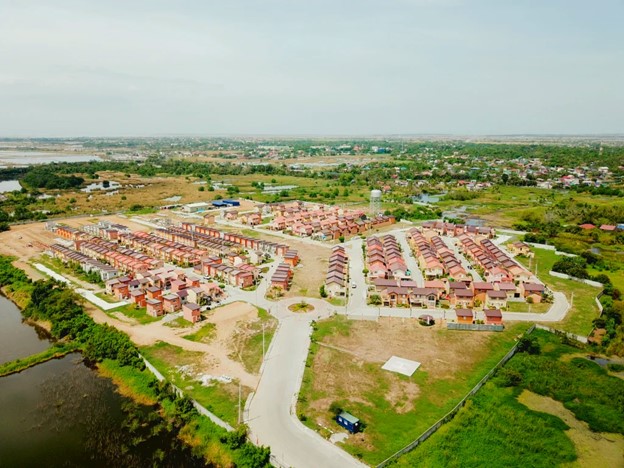 The purpose for buying has the most weight when deciding on a property to buy. Knowing what one wants will also determine the next steps of the property-buying process. Will it be solely for investment purposes? Or does the family plan to use it as primary home eventually? These are just some questions that an OFW investor must answer.
Suppose a starting family wants a real estate property as their new address. In that case, they must consider privacy, convenience, and accessibility. This is something that house and lot communities can offer.
On the other hand, OFWs may be looking at investing in real estate to generate passive income. If this is the consideration, condos are the better option as they are mostly found in marketable areas that are easy to flip or rent out.
Why is it the best time for OFWs to buy real estate properties?
Given these considerations in choosing the best property for OFWs, here are reasons why now is the best time to invest in a house or a condo.
High dollar vs. peso exchange rate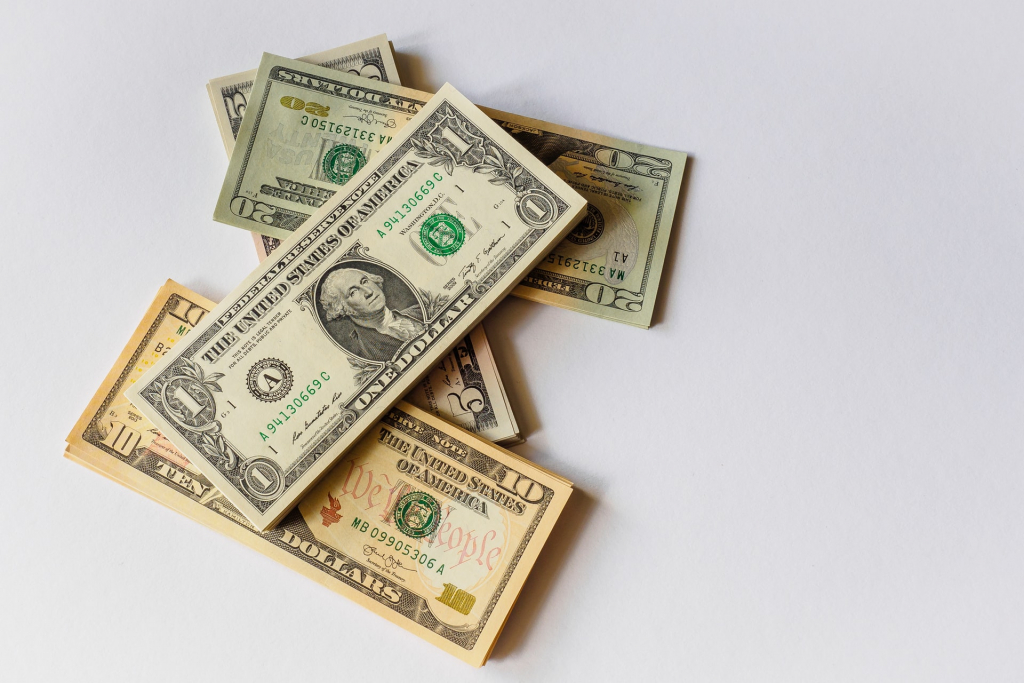 As conditions remain favorable for the dollar against the peso, OFWs can take advantage of the premium in the exchange rate and send more money home. Remittances just hit all-time highs as more money is now coming into the country from overseas workers. As a result, there are now more disposable funds for their families back home.
According to the latest data from the Bangko Sentral ng Pilipinas (BSP), cash remittances hit a six-month high last August 2022. In fact, personal remittances amounted to a total of $3.20 billion, which is 4.4% higher than the previous year over the same months.
Some households make these remittances count by investing in real estate. In fact, data from the Bangko Sentral's (BSP) third-quarter consumer expectation survey revealed an increase in the percentage of OFW households who spend their money on purchasing a house (10.5% from 8.1% in the previous quarter).
Real estate is a hedge against inflation.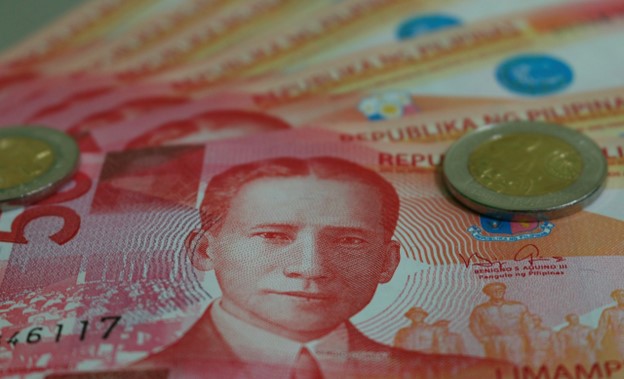 Data from the Philippine Statistics Authority (PSA) shows that the Philippines' inflation rate continues to accelerate. As of September, the recorded headline inflation is at 6.9%, which is a significant uptick from the previous month's 6.3%.
In parallel with the increase in the prices of commodities, real estate properties also appreciate in value. How? Because real estate prices are also dependent on raw construction materials. When inflation is high, so is the cost of building a residential property.
Colliers Philippines predicts that the rising costs could delay construction and turnovers, thus limiting the supply of available properties. As a result, this drives up the cost of existing properties, given its steady demand.
More promos, incentives, and flexible payment schemes close to year-end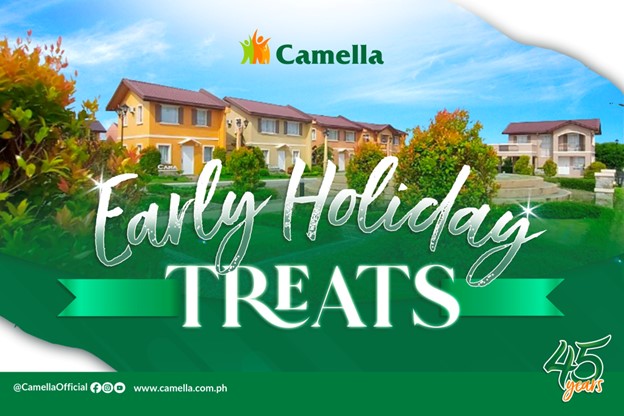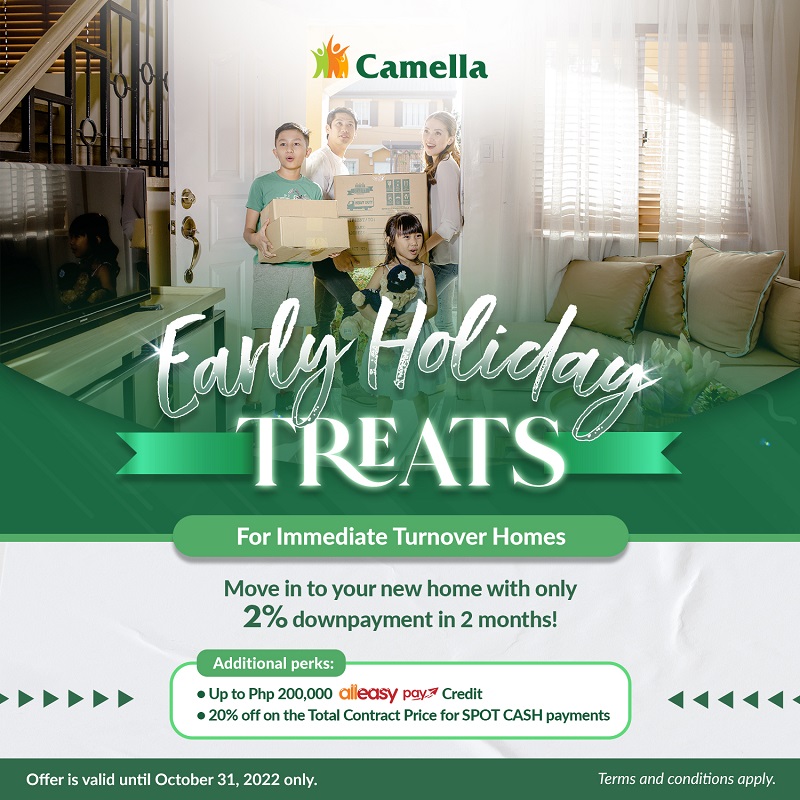 The months leading to the year's end prove to be an ideal time to buy a real estate property. This time, developers offer more promos, expanded incentives, and flexible payment schemes for property buyers.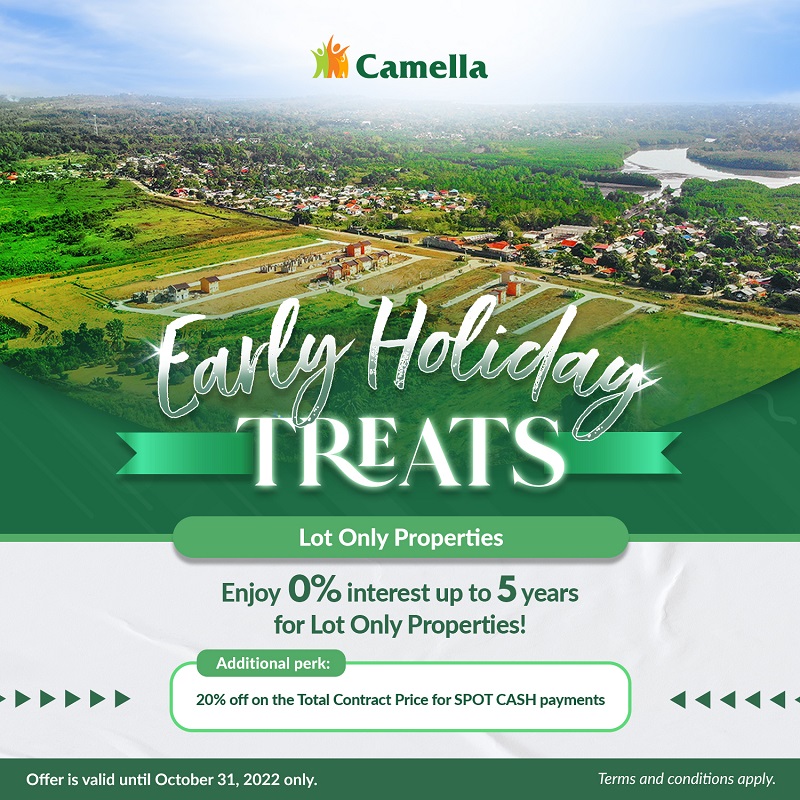 For example, Camella has recently unveiled its Early Holiday deals for ready-for-occupancy (RFO), lot-only, and non-RFO houses. For one, the brand's RFO package allows move-in with only a 2% down payment, payable in two months. In addition, OFW investors can get AllEasy credits of up to Php 200,000 and 20% off on the total contract price for spot cash payments.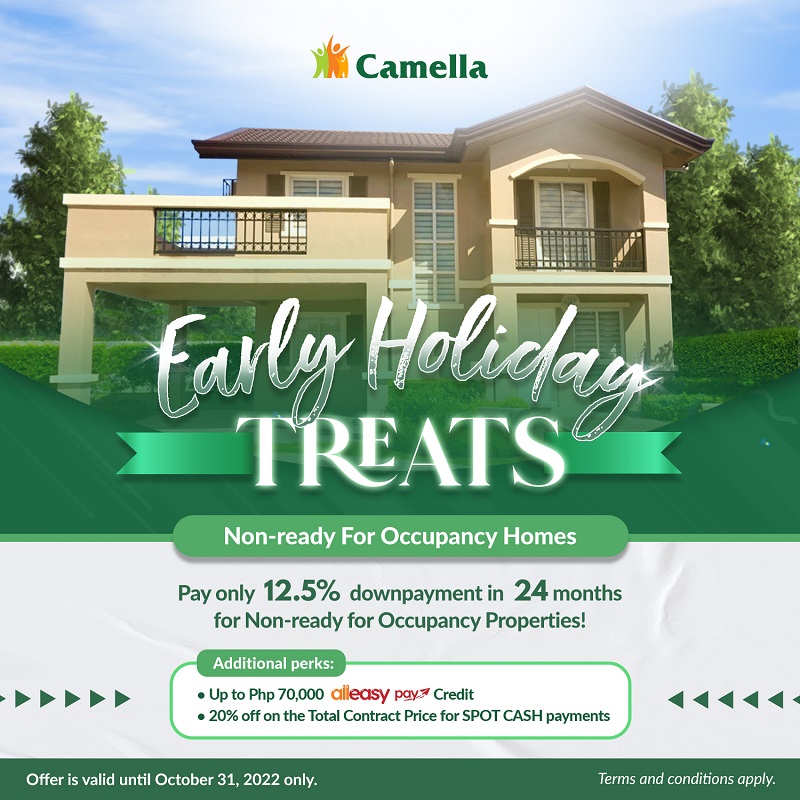 Camella also offers 0% interest payable in 5 years for its lot-only properties. The brand has also made buying non-RFO properties easier for investors by offering a relaxed 12.5% down payment payable in 24 months.
For more information, check out Camella's Facebook or browse through its list of properties for sale.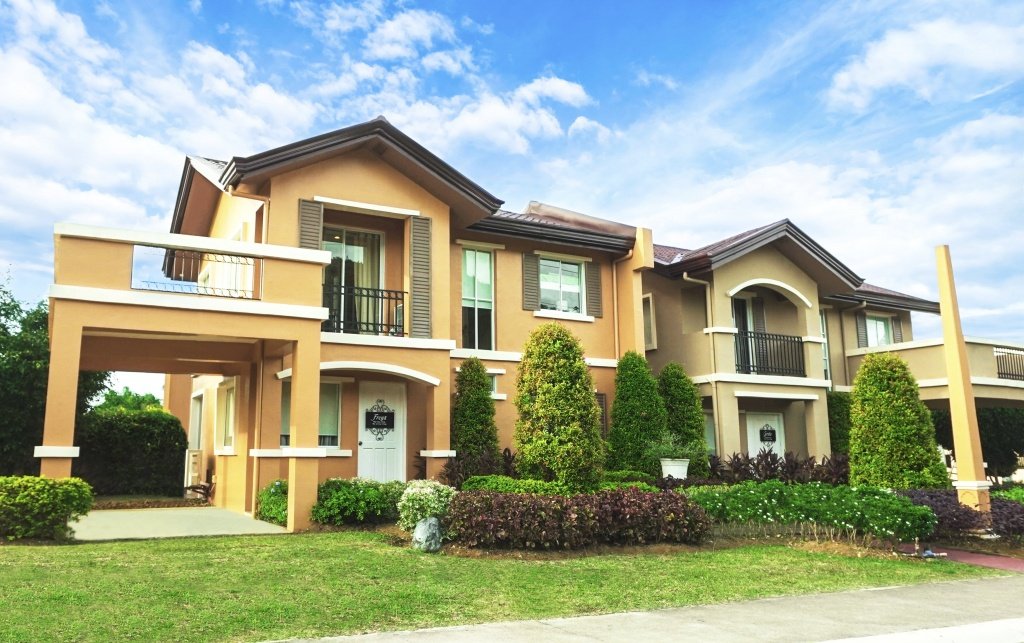 Check out our Houses for sale in the Philippines
Discover our house and lot for sale in the Philippines