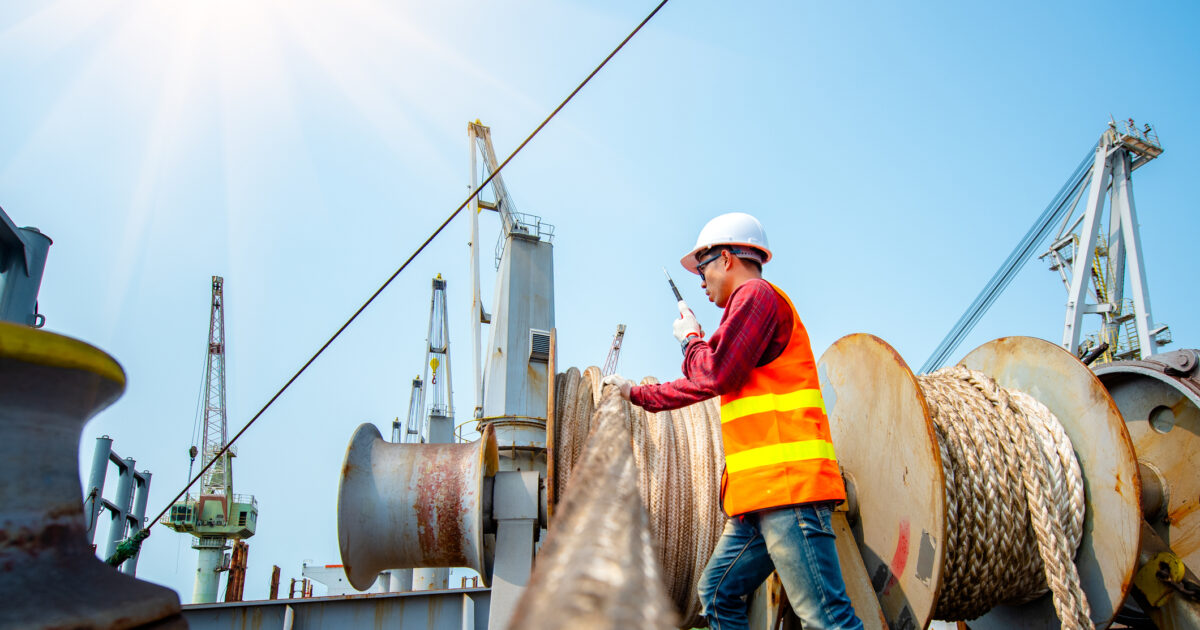 The Philippines remains one of the biggest suppliers of seafarers globally. These people leave their families for months and venture out into the seas with the mission of sending money back home. Though their connection in the middle of the seas may be intermittent, one thing is sure: they send remittances back to the Philippines.
Remittances are inbound foreign currencies that help not only seafarer families but also the Philippine economy as a whole. But despite these contributions, Filipino seafarers still encounter challenges abroad. Moreover, they are also not exempt from changing immigration laws.
Below, we discover the many contributions of seafarers to the local economy and the challenges that come with their line of work.
Filipino seafarers supply manpower needs in world trade.
Approximately 90% of the world's trade relies heavily on the efficient functioning of the shipping industry. As such, the demand for skilled maritime personnel is immense. At present, the Philippines is one of the foremost suppliers of seafaring talent on the global stage to meet this demand. Alongside the Philippines are other key countries that supply seafarers include the Russian Federation, China, and Indonesia.
As of 2023, around 14% of the entire global seafarer workforce are Filipinos. They form a substantial portion of the crew on various types of ships, including cargo vessels, container ships, and oil tankers. Their expertise in maintaining and operating these vessels is a critical component of world trade. As ships remain the primary mode of transporting goods globally, seafarers remain important workers who are responsible for facilitating global trade.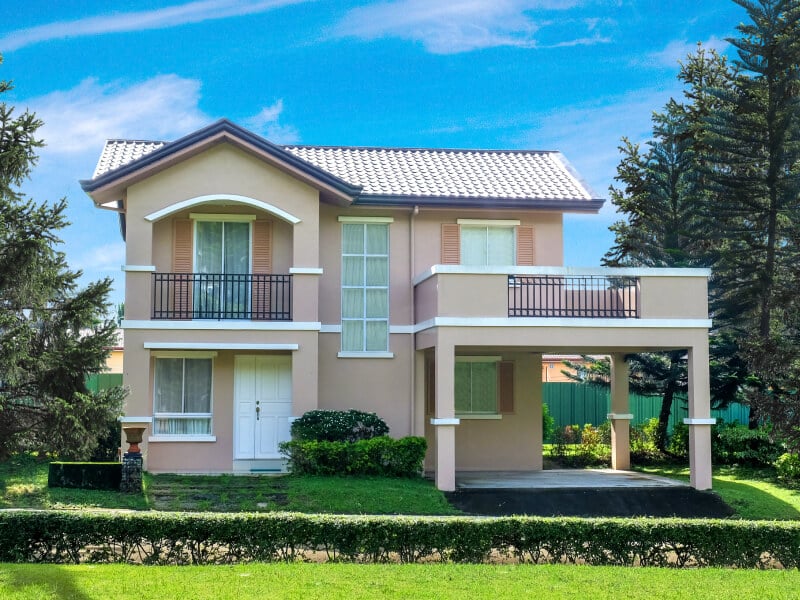 Greta
---
Price starts at Php 9.5M – Php 20M
Floor Area: 166 sqm.
Min. Lot Area: 143 sqm.
2-Storey Single Detach, 3 Bedrooms, 1 Master Bedroom, 1 Extra Room, Living Area, Dining Area, Kitchen, 2 Toilet and Baths, 1 Master Toilet & Bath, Balcony, Porch, 2-Car Carport
How Filipino seafarers keep the economy buoyant
Every remittance from Filipino seafarer counts not only for their families but also for the Philippine economy. Here are the various ways that seafarers have kept the economy buoyant throughout the years.
Remittances support local household consumption and investments.
Seafarer remittances have a direct impact on the spending power of their families back home. The money they send often goes towards improving the living conditions of their loved ones. This includes education, healthcare, housing, and other essential needs. With more remittances, seafarers also increase household income, stimulating domestic consumption and contributing to local business growth.
Remittance inflow supports the balance of payments.
In macroeconomics, there is a concept of "balance of payments," or BOP, which measures the money that goes in and out of a country. The ideal number for the balance, though rare, is zero. With more remittances, seafarers help the country balance out its outflows for importing goods.
The remittances from seafarers, therefore, contribute to improving the Philippines' balance of payments. This, in turn, supports the country's ability to access international credit and finance for various developmental projects.
Seafarer remittances strengthen foreign exchange reserves.
Remittances from Filipino seafarers constitute a substantial source of foreign exchange for the country. When 2022 closed, 8.9% of the Philippines' total gross domestic product (GDP) was from remittances. Of this percentage, Bangko Sentral ng Pilipinas estimated that around 22% of the US dollar remittances were from sea-based Overseas Filipino Workers (OFWs).
As they earn salaries in foreign currencies while working on international vessels, their remittances provide a consistent influx of foreign currency into the Philippines. This helps build and maintain the country's foreign exchange reserves, which are vital for economic stability and meeting international financial obligations.
Helping the Philippines' position in the global economy
Aside from speeding up economic growth, the influx of foreign currency also lowers the cost of imported goods. In effect, seafarers' remittances strengthen the country's position in the context of the world economy.
To sum up, the contributions of Filipino seafarers extend beyond their role in world trade. Their presence at sea not only sustains the Philippines' economy but also contributes to the broader global economic landscape.
Key takeaways
The maritime industry is a key driver of the world economy, and Filipino seafarers, with their expertise and dedication, help maintain the smooth operation of this crucial sector. The Philippines has emerged as one of the world's top suppliers of seafaring talent, with its mariners sought after by nations and shipping companies worldwide. This has not only elevated the Philippines' standing on the global stage but has also solidified its position as a valuable partner for maritime transport.
Challenges to Filipino seafarers across the globe
Despite their significant contributions, the safety of a Filipino seafarer aboard ship is not fully guaranteed. Moreover, they also often face challenging working conditions, which can impact their overall welfare and that of their families.
Working conditions and living conditions
Most seafarers spend months on the sea or at a port . These prolonged periods away from home, demanding work schedules, and isolation can take a toll on their well-being. This dynamic is particularly challenging for women seafarers and their families.
For some seafarers, shipboard work can also be physically demanding. They may be required to perform heavy lifting, operate machinery, and work in challenging weather conditions. This is on top of the inherent risk associated with working at sea, including the potential for accidents, injuries, and exposure to hazardous materials.
On top of this, access to medical care and healthcare facilities may also be limited while at sea. Unlike cruise ships, merchant and cargo ships generally do not have doctors or nurses on board. This can be a concern in case of medical emergencies or routine medical check-ups.
Lastly, seafarers are not exempt from cases of exploitation. As such, it is crucial to ensure that focus is given on the contributions of Filipino seafarers, recognized and fairly compensated for their labor.
Freya
---
Price starts at Php 8.5M – Php 12M
Floor Area: 142 sqm.
Min. Lot Area: 132 sqm.
2-Storey Single Firewall, 3 Bedrooms, 1 Master Bedroom, 1 Extra Room, Family Area, Living Area, Dining Area, Kitchen, 2 Toilet & Baths, 1 Master Toilet & Bath, Porch, Balcony, Carport
New policies that impact Filipino seafarers
The Inter-Agency Council Against Trafficking (IACAT) recently proposed a revised guidelines that aim to protect departing Filipinos, especially for first-time travelers. Should these new guidelines take effect, it might also impact departing OFW seafarers.
Internationally-bound Filipinos usually have to go through two levels of inspection. The first level is a primary inspection, where travelers are asked for their basic documents, including the following:
Passport

Boarding pass

Confirmed round trip or return

Visa (depending on the destination)
For OFWs, another level of inspection might be required. With this, the immigration officer would need a different set of supporting documents based on their classifications. As of the writing of this article, the new guidelines have been suspended by the Department of Justice and the IACAT. However, future changes in these policies can still impact seafarers and other OFWs.
A fitting reward for hard work
Filipino seafarers are indispensable contributors to their families and the economy. Through their remittances, they also help build their local communities back home. As such, they are not just maritime professionals; they are the unsung heroes driving economic stability and prosperity.
Choose an investment that best rewards your hard work. Settle down in a community that takes care of your family while you are away. Find your ideal home in Camella and select from its wide range of property options. Visit their website or check their social media account.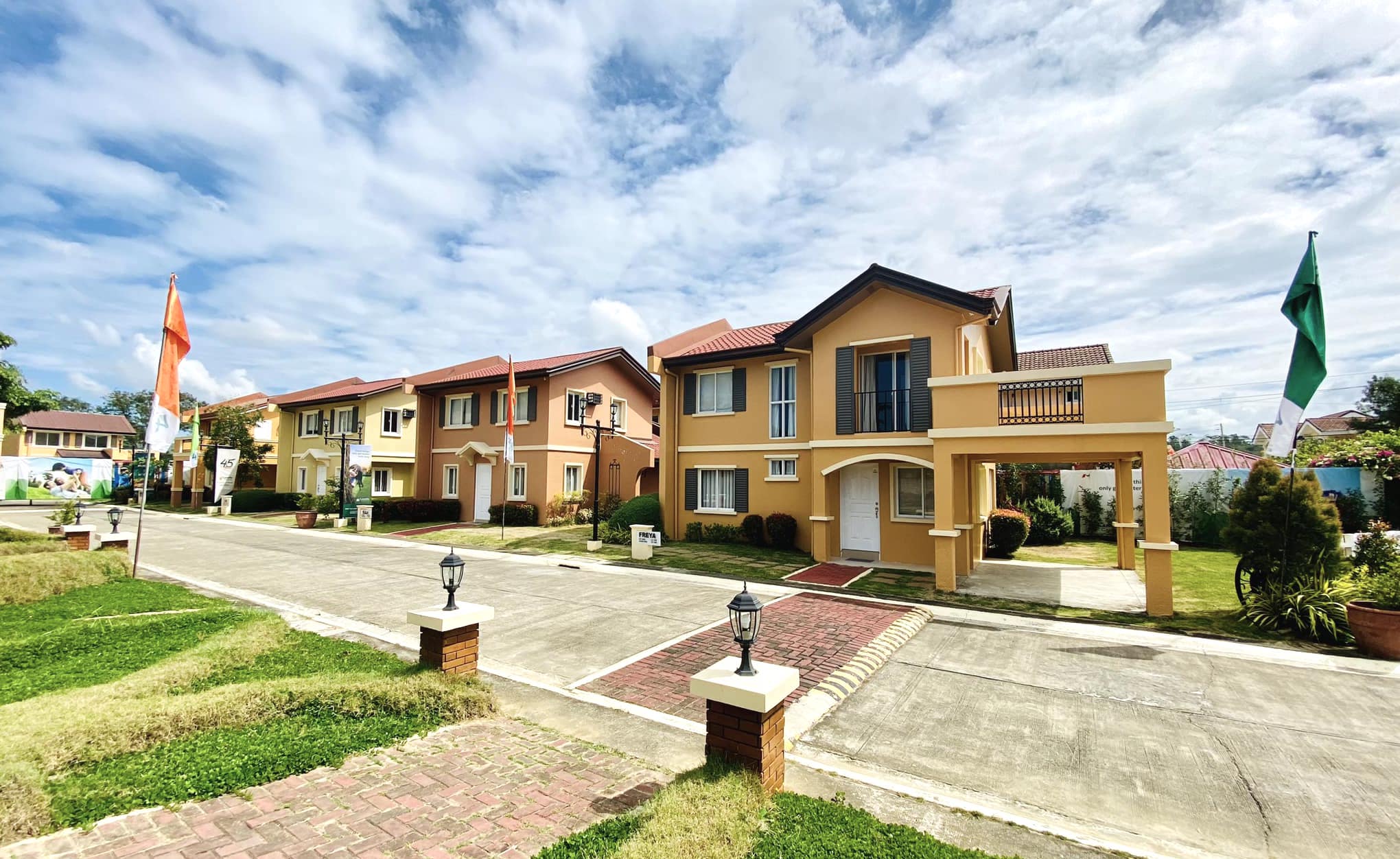 Check out our House and Lot for Sale Properties
Discover our house and lot for sale properties in the Philippines