Summer is fast-approaching, and there's a high chance that your friends are now posing their beach bodies. The Philippines, an archipelago surrounded by water bodies, will never run out of options to give.
The Philippines is the best place to spend that long summer vacation from stunning waterfalls to white-sand beaches. Regardless of whether you are a local or foreign visitor, exploring the beaches in the country is worth taking.
All are charming and appealing in their way. Some beaches have quirky rock formations, while others are filled with lush greens.
Whatever beaches you choose to stay in will not leave you disappointed. They are exceptional by having rich biodiversity and many water activities. If you are now planning where to go, here is the curated list of some of the five best beaches in the Philippines that can go side by side with other well-renowned beaches in the world:
1. Camiguin Island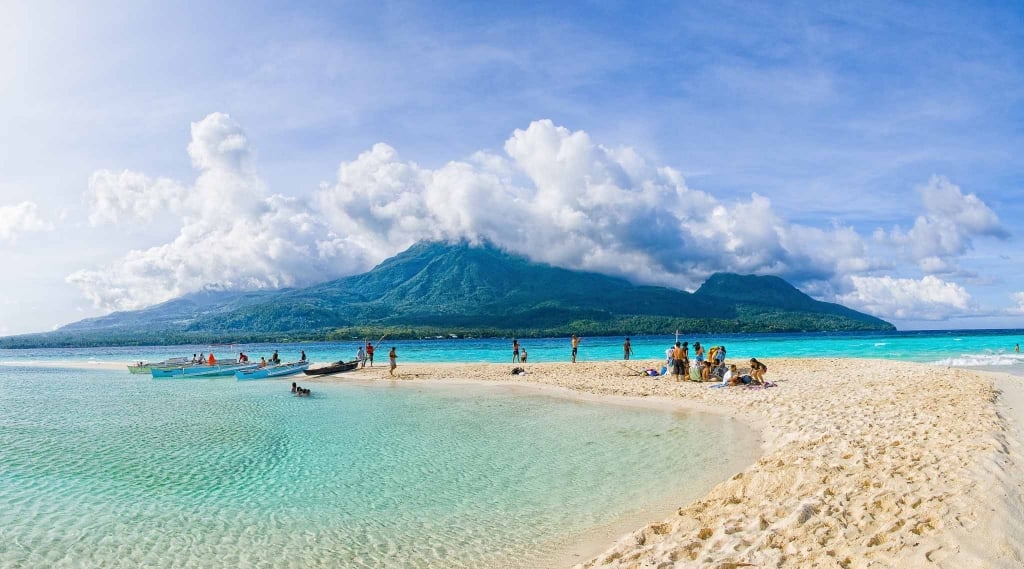 Have you ever wondered what is a beautiful beach that is not as crowded as the well-renowned island of Boracay? On Camiguin Island, Tourists will spare you from crowded tourists. It is located on the northern coast of Mindanao and 54 kilometers off southeast of Bohol. It gained its name of being 'The Island of Fire' or 'Born of Fire' since seven volcanoes and seven volcanic domes surround it. It is an island that is filled with a diverse and untouched ecosystem.
You will not run out of exhilarating things to do here because there are several physical and water activities that you can choose from. For instance, you can invite your friends for a scuba diving lesson, explore the beauty of its water, look for hidden natural springs and waterfalls, or try mountain climbing.
The island will kick-start your adrenaline rush with all of its activities. Other than that, it is carpeted by fresh green surroundings. There is a verdant jungle that houses stunning mini waterfalls! If you are a diver, maybe you are already familiar with the fact that it is included in the Top 10 Dive Spots in the World. It is also noteworthy to add that this is where you can find the infamous sunken cemetery.
Some locals say that you can still see the tombstones when you dive underwater. Overall, visiting this island is on another beach level. It is safe and peaceful, which will make you ponder how much it would cost to have a house and lot near it.
2. El Nido, Palawan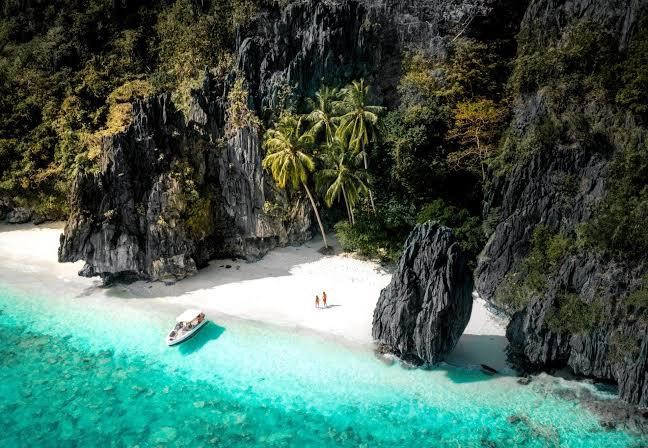 In the southwest of the Philippines, you will find the 'Heaven on Earth' locally known as the El Nido, Palawan. This place is a top-rated island both by local and foreign tourists who have already witnessed its exceptional beauty. It is not also to take note that National Geographic selected El Nido as one of the best destinations in the world in the year 2007.
Even though it is located on the remote side of the world, it still boasts an amusing gift of nature. It is home to 50 white sand beaches, big and small lagoons, historic shrines, and quirky cafes. There are numerous rocky islets that you can see up close when you go on an island hopping. Visiting this majestic place will surely help you reconnect with nature and your inner self. Its diving sites and glasslike turquoise waters earned it a worthy name. T
his paradise-like island is highly recommended if you want to try scuba diving, snorkeling, and just swimming. It has already won numerous accolades for being the most beautiful island and beaches globally, so there's no other reason you should not visit this place! Plan your trip now since it is best during the dry season (January to April). You will surely get your dream tan skin.
A friendly tip, rent a clear kayak when you plan on island hopping to have a more remarkable experience! If you plan on living in this paradise when you try, you may opt to buy yourself a house and lot in Camella Puerto Princesa or a condo unit in Camella Manors Verdant and live on the best island in the world.
3. Coron Island, Palawan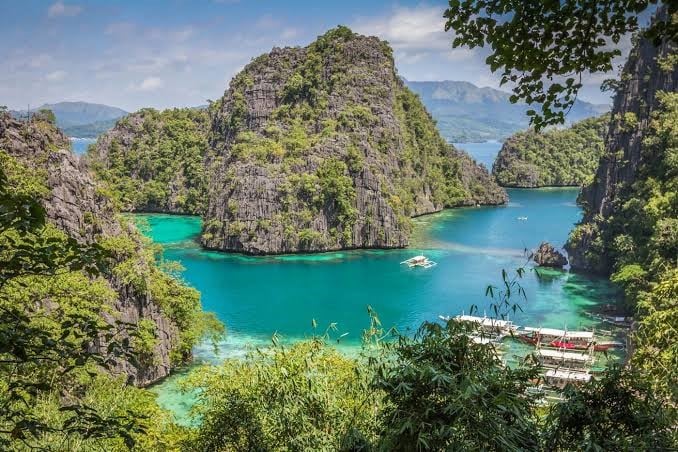 An island that offers superb scenery can be found in the well-known province of Palawan. This place is a popular shipwreck diving spot and was listed in the natural category of UNESCO World Heritage – tentative list. This place houses some Japanese shipwrecks during World War II, which is why it is still the haven of every diver across the world. It is crowded during peak season, but it is more laid back than the famous El Nido.
It is a lot smaller and more peaceful, but it is still a perfect place for snorkeling, island hopping, and swimming. Upon visiting, you will be shocked that it also offers a handful of activities, just like in El Nido. You can hike mountains for sunrise viewing, or you can also opt for a coral garden viewing.
The aura of Coron will make you realize that it is a mixture of relaxation and exciting activities. Like other beaches in the country, the island is best to visit during the summer season. It will let you have a lower chance of getting your trips canceled.
Nevertheless, bring all your beach necessities such as sunscreen, lotions, swimsuits, and aqua shoes. It is accessible both on ferry and flights, just choose whatever you make more comfortable.
4. Alona Beach in Panglao Island, Bohol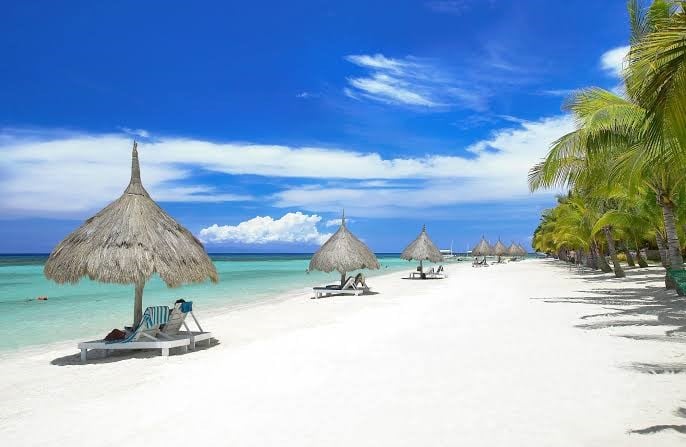 Alona Beach in Panglao Island is located at the southwest tip of Bohol. It is a 28-minute car drive from Camella Bohol via Dauis Panglao Road. It is a charming beach that is not as crowded as other beaches in the county. It is a perfect place for diving along the reef, viewing the romantic sunsets with friends, and watching dolphins and whales playing.
It is also one of the best diving destinations in the country, with a shore that stretches up to 1.5 kilometers. You can reach the end of the beach via a 20-minute walk, but it is still one of the most beautiful Bohol beaches you can visit. Since this is a tourist hub, there are a lot of stores and restaurants near the beach.
The abundant tall coconut trees in the area will give you a shed while walking to its fine white sand beach. It is an ideal stop-over because you can still visit other natural and artificial tourist spots in Bohol. You can see the famous Chocolate Hills and witness the smallest living primate in the world – The Philippine tarsiers.
The beach was named after a famous Filipino actress. How cool, right? Nevertheless, the beach is a fun place to spend your summer vacation. It is also near the Italian-Meditteranean house and a lot of Camella Bohol.
5. White Beach on Boracay Island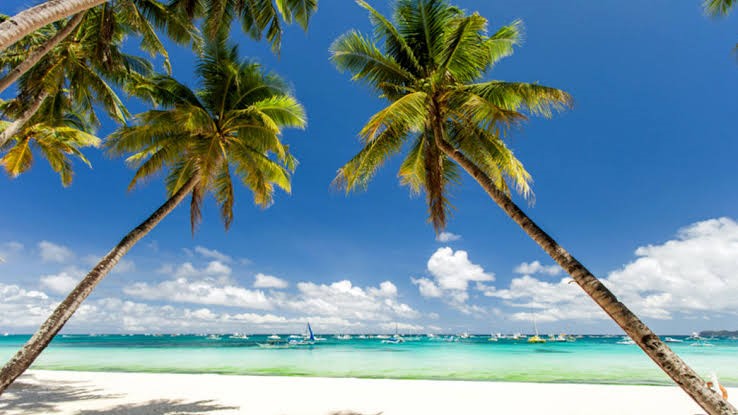 This list will not be complete if White Beach in Boracay is not here. Boracay Island, the country's pride which has already been featured in several international magazines and newspapers, is one of the most well-known beaches in the world. It is crowded at any time of the year. Tourists worldwide want to witness how milky and powdery the sands are. Aside from that, it also offers many exhilarating water sports activities.
Not to mention that it also have a wild nightlife. The island is accessible from Luzon, Visayas, and Mindanao. In addition, the cave formation and expansive beachfront are what attract photographers. Its breathtaking beauty is worth every penny. After all that it's been through, it still does not lose its charisma that captivates foreign and local beachgoers.
If you are looking for a place to stay in Boracay, you may go for a permanent option and a wise investment. Camella Aklan is a new village that is near Boracay Island.
Find Yourself A Home Near Pristine Beaches
There's no better way of living than having a house and lot near white-sand beaches. If you are a swimmer or a beachgoer, it is a wise investment to buy yourself a house and lot that will give you a chance to visit frequently. For instance, Camella Aklan is only one hour away from the world-renowned island of Boracay.
On the other hand, Camella Bohol is also near mountains, hills, and beaches. You may visit the Camella Property page for more information.