Have you ever wondered what's waiting for you in the Bicol Region? Here are the exciting places to visit in Sorsogon to add to your list.
---
Are you still undecided as to what to do this Summer of 2022? Fret no more as we introduce you to the beautiful province of Sorsogon, jam-packed with exciting activities to experience!
Situated in Bicol Region and hailed as Luzon's gateway to the Visayas, Sorsogon Province is abundant with natural scenic views, cultural heritage, exquisite cuisines, and charming and high-spirited locals. And, of course, exciting and adventurous Summer Activities that will genuinely make you beat the heat this summer of 2022!
Two long dreadful years had already passed, and two consecutive summer vacays were delayed. The emotional, mental and physical toll this pandemic brought is unmatched. Now that borders from each province are slowly reopening, the long wait for canceled plans is over.
Get packing and book your tickets now as we dive into one of the majestic provinces of the Philippines, SORSOGON!
Agoho Forest Reserve (Eco Park)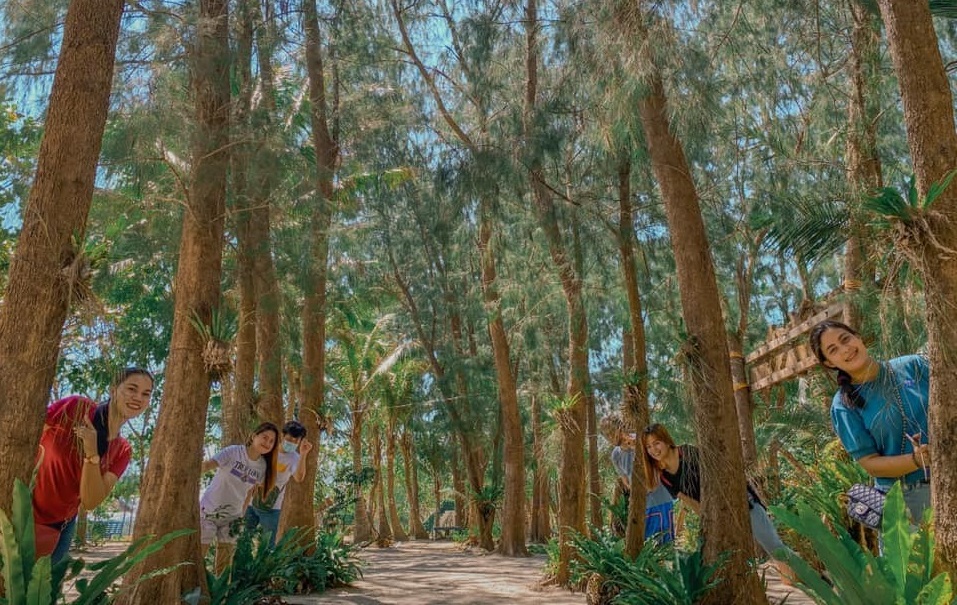 Feel the gentle breeze of the sea as you soak in the beauty of the Agoho trees.
Agoho Forest Reserve Eco Park is located at Gubat Sorsogon City, a 20 km ride from Sorsogon City. If you are one of the many, who likes to meditate or simply relax, this place is the perfect place. Agoho Forest Reserve is home to the Agoho Trees; These 20 meters tall trees look very dreamy and comforting as it shelters tourist from the harmful rays of the sun. You can also dip in the salty water and caress the sea's gentle waves to experience the resort entirely.
Add Agoho Forest Reserve Eco Park to your summer bucket list!
Address: W469+M8P, Junction Abuyog – Gubat – Ariman Rd, Gubat, Sorsogon
Facebook: https://www.facebook.com/agohoforestreserve/
Contact No: 0918 663 5199
San Bernandino Island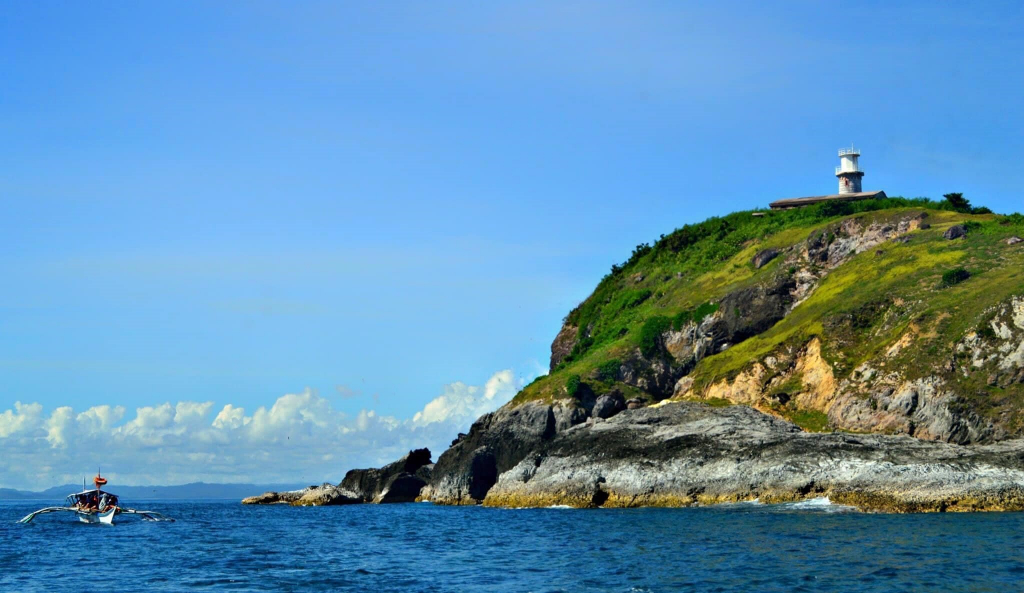 Are you feeling uninspired? Are you lost, maybe? Start an escapade and experience a laidback retreat at San Bernandino Island!
San Bernandino Island, reminiscent of Batanes, is a must place to visit for people who wish to see an astounding view of the endless horizon of the Pacific Ocean. If you are looking for a place so secluded that you can scream your lungs out without the worry of anyone hearing, then San Bernandino Island is the perfect place for you.
Experience the turquoise-colored, almost crystal water surrounding the island and dive deep in the ocean with your full-on scuba gear to see a splendid view of the undisturbed aquatic life of the sea. If you are a little bit daring and unfazed by the extreme heights, you can climb to the top of the lighthouse to enjoy a spectacular view of the entire landmass of the island. You may also sit at the cliff's edge with your friends or loved ones and watch deeply as the sun succumbs to nothingness and the stars start to appear.
How to go to San Bernandino Island? Take a fifty-minute drive from Sorsogon City to Bulusan, Sorsogon. Once descended, traverse on a one-and-a-half-hour boat ride to the island of San Bernandino. Be cautious! The sea trip isn't for the faint-hearted if you have motion sickness and dread the uncalm waves of the sea. Maybe you have to take a second guess planning this trip, but for those who like to seek challenges and are up for a little thrill, don't miss the opportunity to experience the alluring beauty of San Bernandino Island!
St. Joseph Parish Church, Barcelona Sorsogon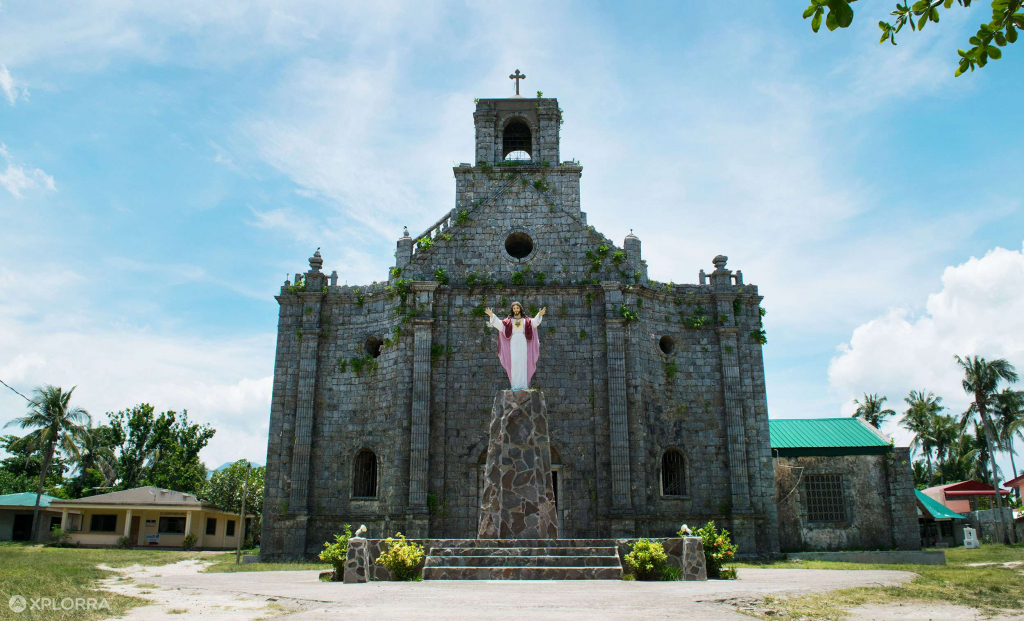 Take a moment and find peace as you pray in the historical Church of Barcelona.
This well preserved, hundred- and forty-eight-years old Church sits in the heart of Barcelona Sorsogon. It is known as one of the oldest Churches in Bicol and was built by using egg yolks and lime to bind the coral reefs forming the church walls.
A two-story structure built on the shoreline of the Pacific Ocean, it functioned as a watchtower and fortress against pirates. It is said to have an underground tunnel beneath the Church. It leads across the street in the event of retreat from an attack.
Barcelona Church is a perfect detour for our tourists, so ready your cameras and take a few snaps of Barcelona Church!
Mount Pulog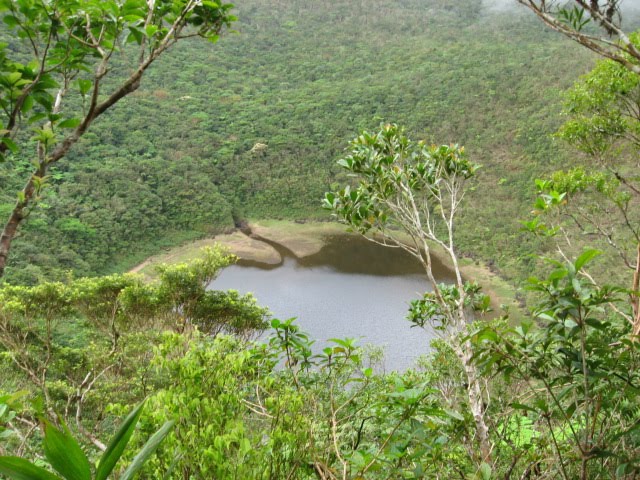 Looking for a challenging adventure? Set off on a journey at the peak of Mount Pulog.
Mount Pulog is located at Barangay Santa Cruz, Bacon, a 14 km drive from Sorsogon City, and stands 1,020 meters above sea level (MASL).
If you aren't a fan of the salty air or the icky feeling of the sea here in Sorsogon, you have countless options to choose from. Take a 3 to 4 hours hike at the peak of Mount Pulog and experience a stunning view of the vast landscape of the Pacific Ocean. If you have time to spare, don't miss the opportunity of spending a night at the campsite. Enjoy the chilly air of the night while staring at the starry skies evident in the voidance of city lights. Make sure to wake up early in the morning to glimpse the first ray of the morning sun.
Address: Barangay Sta. Cruz, Bacon, Sorsogon
Facebook: https://www.facebook.com/Mt.Pulog
Pandoras Tapilan Campsite and Mt. View Restaurant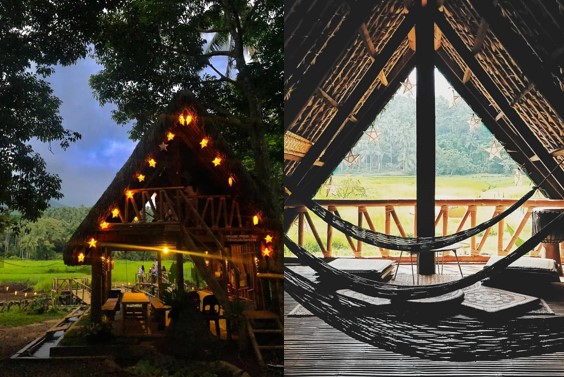 Take a step back and listen to the sound of the stream, the chirping of the birds, and the rustling of the leaves, and experience the easy life here at Pandoras Tapilan Campsite and Mt. View Restaurant.
Pandoras Tapilan is located just at the foot of Mt. Pulog, and it serves as a campsite or resting area for those who wish to hike the mountain or post descent. Pandoras Tapilan has an Indonesian-inspired cottage and serves a variety of native cuisines, offering a picturesque view of the mountain and a rice field beneath.
Enjoy a hearty meal after a strenuous venture and experience a breath of fresh air as you reminisce your journey up top.
Address: Barangay Sta. Cruz, Bacon, Sorsogon
Tropical Hot Spring Paradise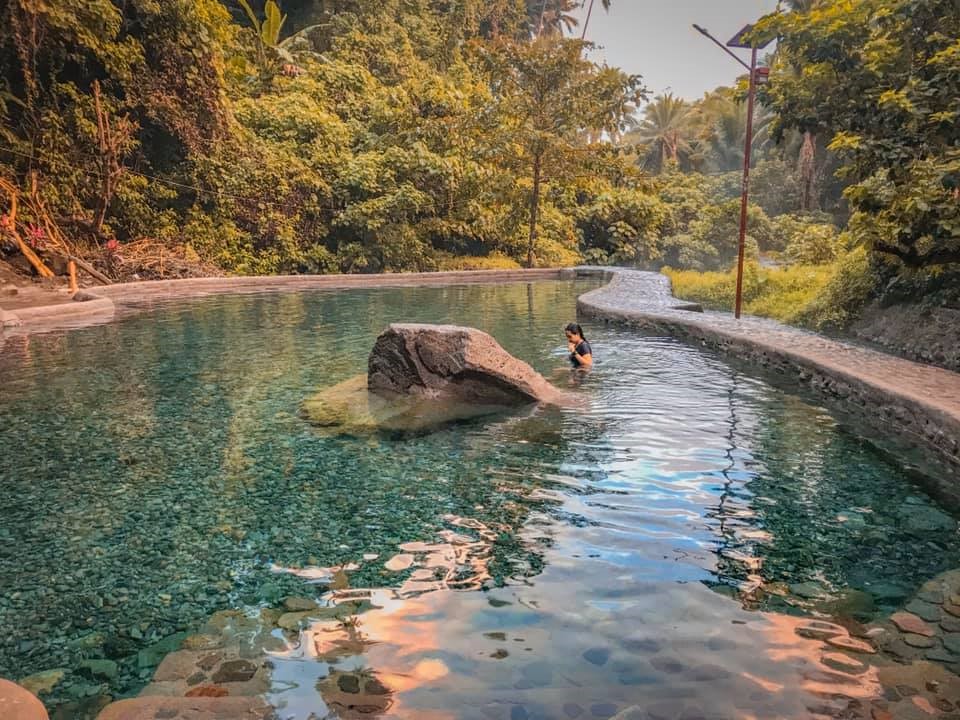 Are you feeling a bit worn out? Maybe you feel a little sore with all the work you've done? Perhaps all you need is a nice soak in hot water from Tropical Hot Spring Paradise.
Tropical Hot Spring Paradise is located at barangay Monbon Irosin, 46 km from mainland Sorsogon. This organic hot spring is situated at the foot of Mount Bulusan, a place devoid of all the noise and bustling of the city. It is where coconuts and other tropical vegetations are the main scenery and an ideal place to let go of all your worries and ease your mind.
Submerge your body in the refreshing hot water of Tropical Hot Spring Paradise and embrace the alluring beauty of mother nature. Feel your body and mind replenish at the end of your trip and be at your 100% ready!
Address: National Road, Mapaso Monbon, Irosin, 4707 Sorsogon
Move to a Place That Moves You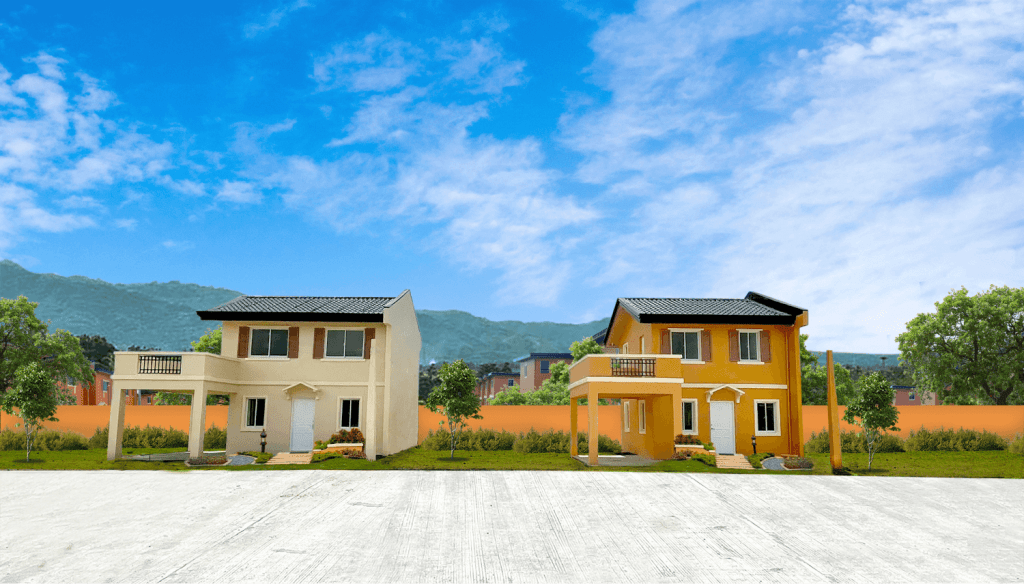 It's more fun indeed in Sorsogon! It's a place that will surely move you with its charming tourist spot and exciting activities that will make you stay in the boredom zone.
Move to a place that moves you, and move to Sorsogon! Where summer getaway isn't just quick but is a lifestyle. Come home to Sorsogon and live a lifestyle you dreamt of.
Camella Sorsogon is one of the nearest exclusive home providers in Sorsogon. It offers a variety of houses, from affordable to luxurious homes and 2 to 5 bedrooms. Located at Barangay Cabid-an Sorsogon, Camella is only minutes away from essential establishments. Imagine living a life surrounded by these hidden gems and minutes away from these fascinating places that will surely make you want to celebrate life.
Come home to Sorsogon, come home to Camella! Where your dream home and lifestyle awaits!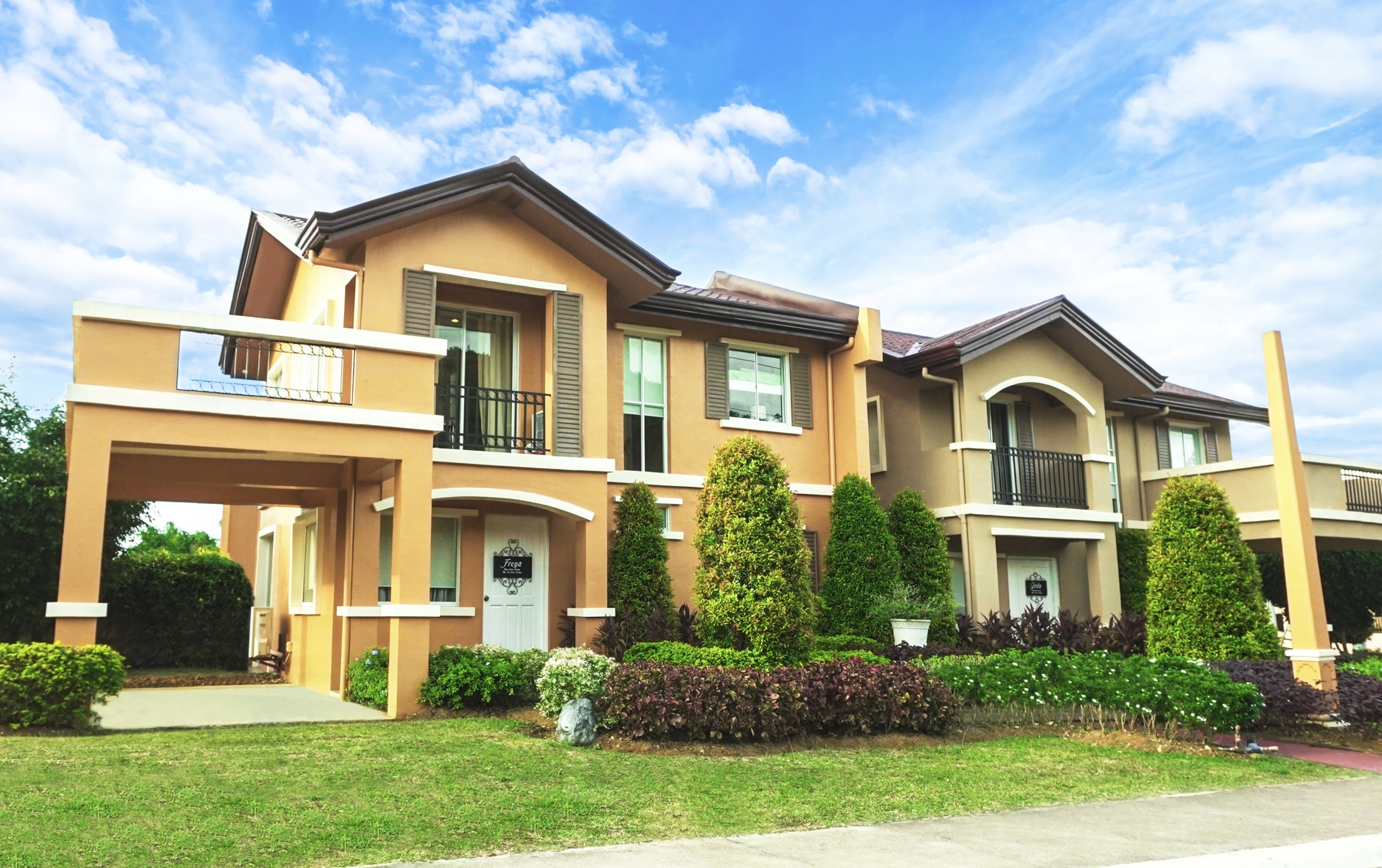 Settle down in Sorsogon!
Browse through Camella's house and lot for sale in Sorsogon.