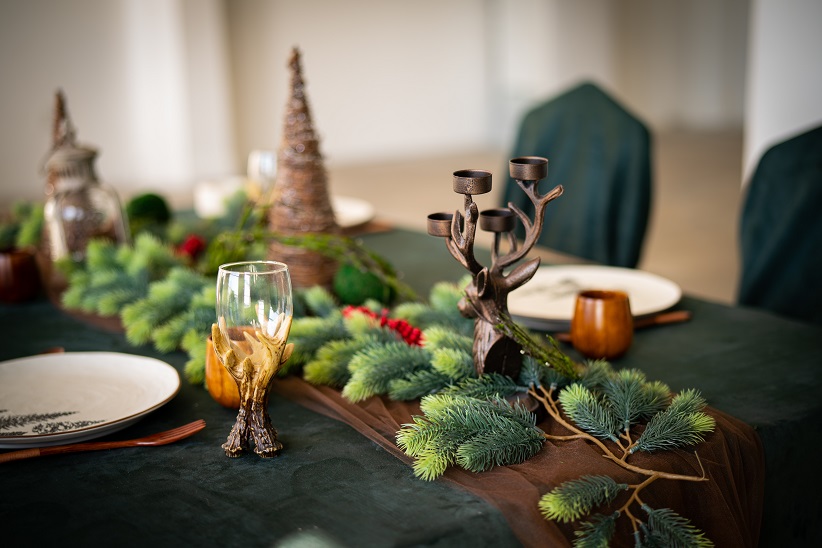 It is again the most beautiful time of the year as Christmas is fast approaching. Christmas is the time for joy, friendship, love, and family. It's also an excellent time to decorate your house and lot with some festive decorations. Whether you're decorating your home for the first time or coming up with new ideas for an old tradition, there are many ways to make your Christmas home look beautiful and inviting. 
Camella is perfect to come home to this Christmas season. Cara is Camella's family starter house, offering three bedrooms, two toilet-and-baths, and with a single-car carport and a balcony. With a floor area of 66 sqm. and a lot area of 88 sqm., Cara is the perfect home for the family.
Decorating your house for Christmas doesn't have to be complicated or stressful. You can do it in the afternoon or even throughout the week before Christmas Eve! Here are some ideas to help you start decorating your Camella Cara Unit.
Living Room
Living room decorations are a great place to start. Here are some of the best Christmas living room ideas.
Christmas tree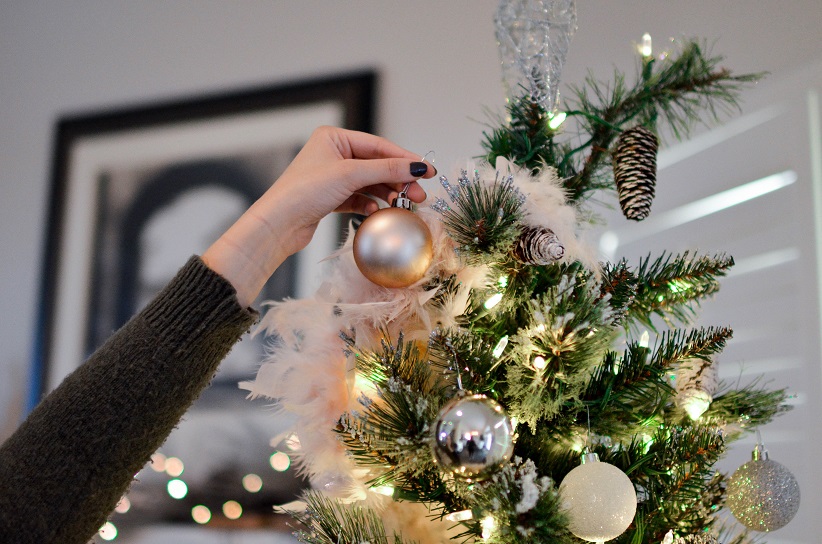 Just like every other home, adding a Christmas tree to your living room is the perfect Christmas decoration for your Cara house unit. The best Christmas tree to add to your Cara unit is 6 ft. Christmas tree that you can buy in stores. Make sure to add some Christmas lights and other ornaments, and you're set.
Lighting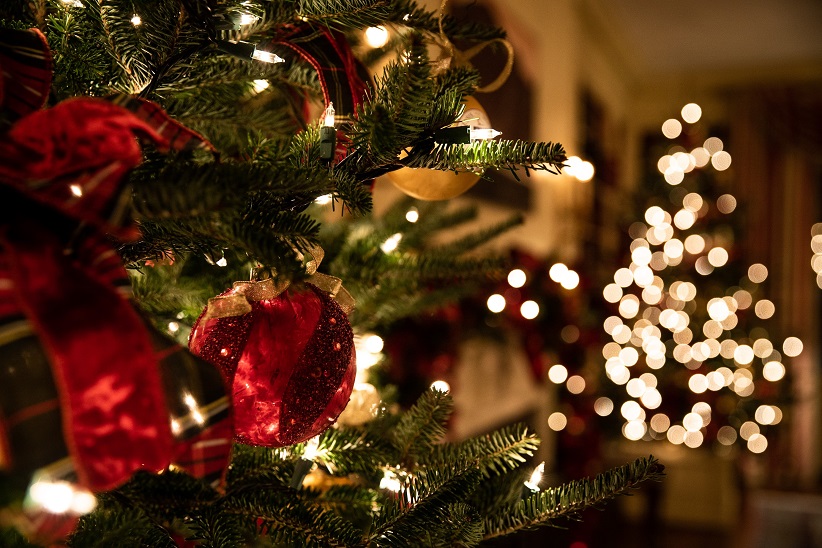 Use bright colors, especially red, green, yellow, and blue. These colors will help make your home stand out from other homes around your community. Decorate the walls and ceiling with lights. This isn't just a way to make your space look fantastic. It's also a way to save money on electricity.
You can buy battery-operated lights in bulk and string them up outside or inside, so they're always bright and welcoming. If you want more light in one room, try installing a chandelier or sconce above the doorframe instead of hanging a string of garland from the ceiling.
Wreath
Install a wreath in front of your door. This will give your house an inviting feel and create a more welcoming atmosphere for guests. Use garlands and bows to create eye-catching holiday décor. You can use these items in different ways. You can hang them from ceilings or walls, wrap them around door frames and window frames, or tie them around tree branches, so they stand out against the green foliage below them!
Decorate with large pieces of seasonal items like wreaths made of pine cones or snowmen made of clay. Large items like these significantly impact how your home looks on Christmas day! However, not all things need to be significant. Plenty of small decorations still look great in any room throughout the house (like mini trees). Create wreaths by wrapping different types of greenery, like pine cones and berries.
Dining Room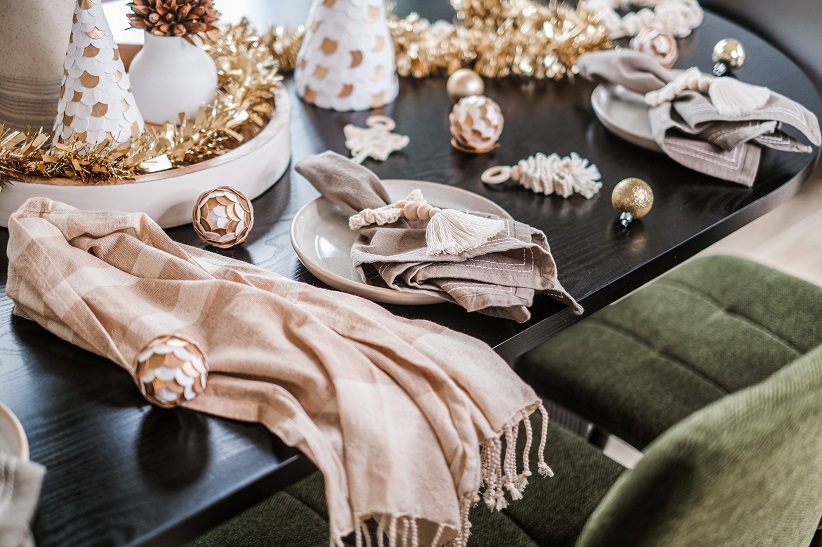 The dining area is also one of the most important rooms in your home, so it's worth thinking about how you want it to look and feel. Here are some tips for ensuring your Cara unit's dining area looks excellent this holiday season.
Get a matching tablecloth for your table and chairs
The dining table is the centerpiece of every dining room. It's where family and friends gather to enjoy their meals, and it's also a great place to entertain guests. Use matching chairs and tablecloths to create a cohesive look throughout your home.
You can also use candles along with ornaments on top of your Christmas tree so that light fills up all corners of your dining room while they are eating their meal under them comfortably without feeling suffocated by too much light around them. The best color to use for your centerpiece is gold.
Gold is a versatile color because it can suit the theme of festivity and elegance. Use some red roses in vases around the room as well! They are one of the most popular Christmas flowers every year, so they're sure to bring joy to anyone who sees them! If you have space, consider adding some lights on each corner of your dining room table, they'll be easy to install and brighten up any space!
Bedroom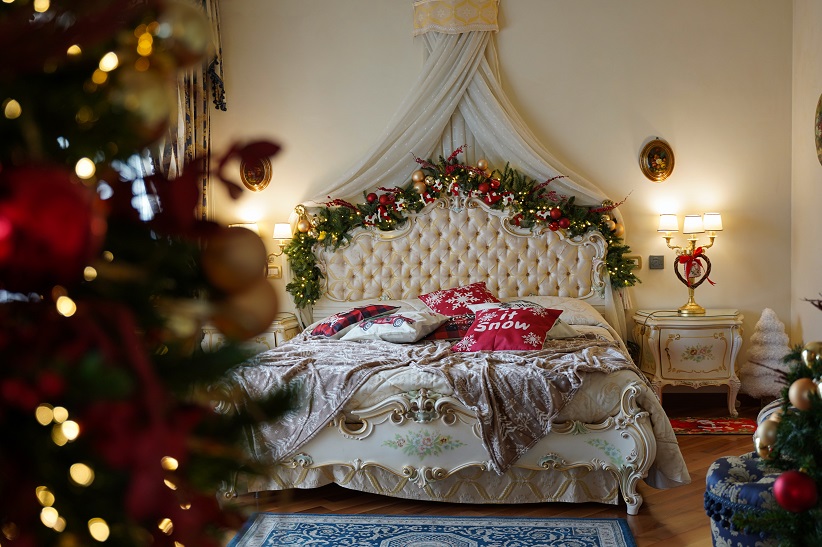 When decorating your home for Christmas, you can also incorporate decorations in your bedroom. Bedroom Christmas decoration hypes the whole family for the holiday season.
The Cara unit has three bedrooms. You can have a different Christmas theme in each room to have more diversity in your home.
For example, a one-bedroom could have a fireplace theme with red brick walls and soft lighting. Another room could have a "Christmas reindeer" theme with antlers covering the wall above their bed and deer heads hanging from their ceiling beam. A third room may be used as storage space or play area for grandchildren who visit during the holiday season.
The best part about decorating the bedrooms in your Cara unit is that you can assign people in your family to decorate their respective rooms however they please.
Living in a Cara model house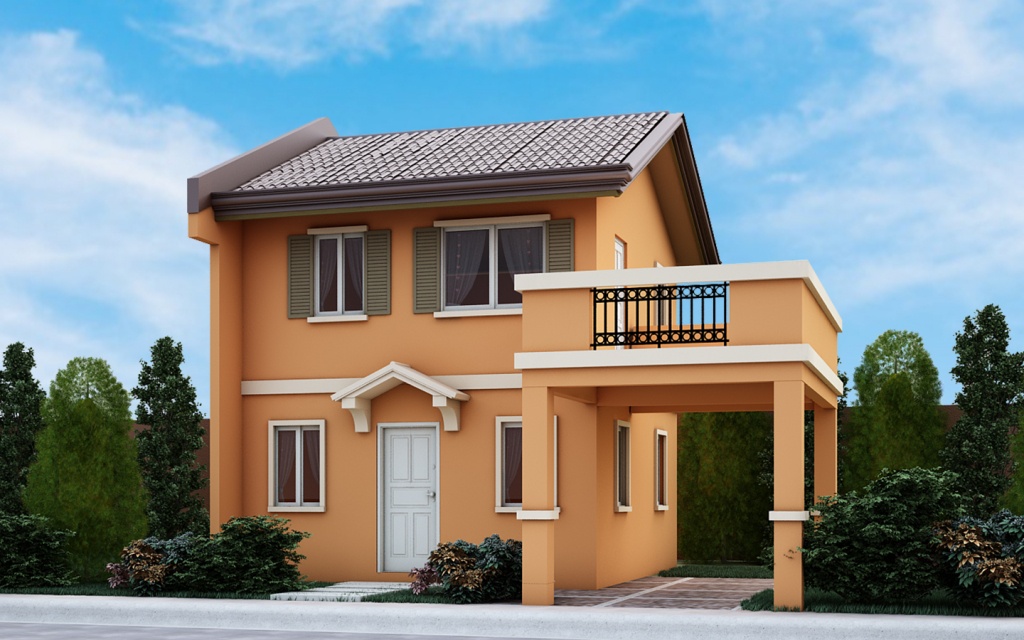 Be creative with what you have available—you don't have to buy everything new just because it's Christmas! Decorating your house for the holiday season makes your Christmas more memorable with your family using decorations you had last year as long as there is a twist.
The decorations are just as gorgeous as the house itself. Reserve a Camella Cara unit now and celebrate your Christmas in our safe and secure community. The Cara unit has a carport where you can store your vehicle and a balcony perfect for that Christmas dinner with the family.
Home is the greatest gift you can give your family this Christmas. Come home to Camella this Christmas. From your favorite home and township builder, we wish you happy holidays at our favorite time of the year!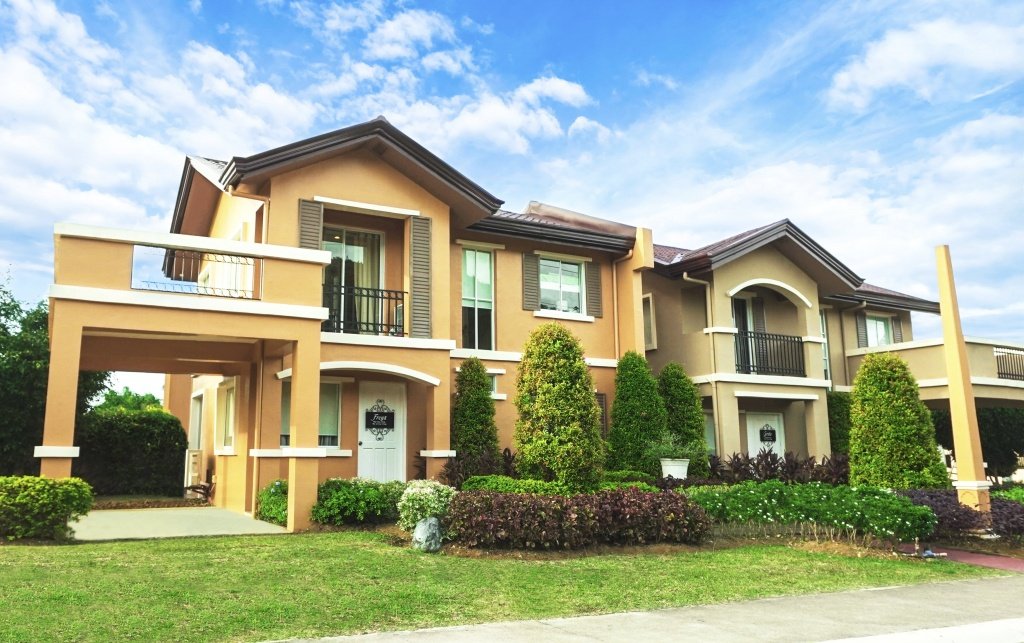 Check out our Houses for sale in the Philippines
Discover our house and lot for sale in the Philippines