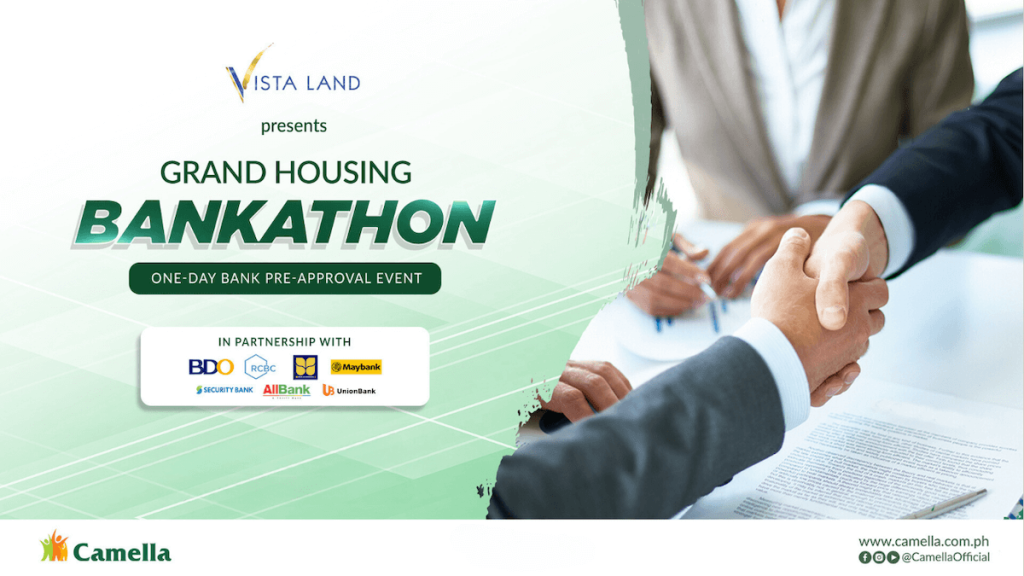 Camella, the trusted name in Philippine real estate, introduces Bankathon, a one-stop financial shop designed to connect homeowners with a comprehensive array of financial institutions. This pioneering initiative aims to empower buyers with information about the advantages of securing a Camella property through a tailored home loan, enhancing their real estate investment experience.
In collaboration with esteemed banking partners such as AllBank, Bank of Commerce, BDO, Chinabank, Maybank, RCBC, Security Bank, and UnionBank, Bankathon offers a unique opportunity for buyers to explore a diverse range of financial options for their properties. This partnership provides an advantage by simplifying the path to homeownership through one-on-one consultations, reinforcing the commitment of the company to help Filipino families turn their dreams of owning a Camella home into a reality.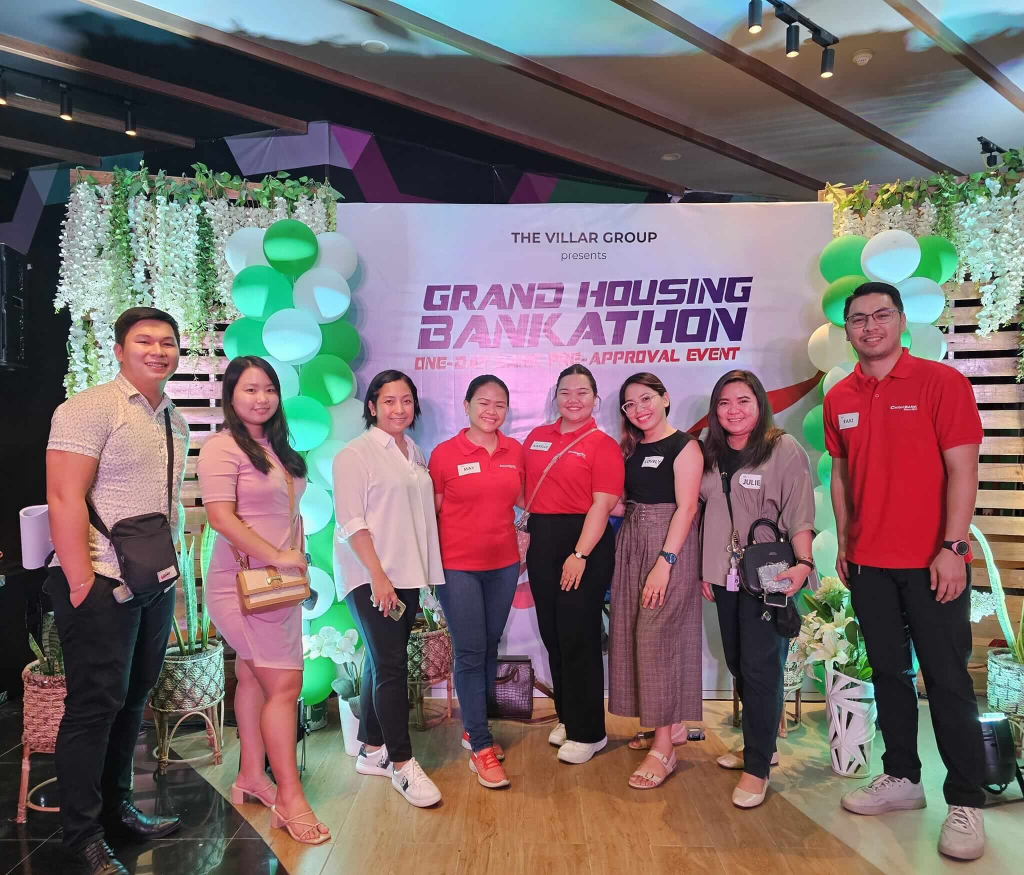 Additionally, the event features interactive workshops and sessions covering topics related to finance, the home-buying process, and potential strategies to help individuals reach their financial objectives. Attendees are encouraged to engage with the speakers, providing them with a platform to ask questions and address any concerns they may have had on these topics.
Bankathon redefines the way individuals approach home buying by facilitating access to expert financial guidance, competitive home loan packages, and valuable insights into the seamless integration of homeownership and financial well-being.
The benefits of bank financing
Availing a home loan offers a number of benefits, making it an attractive option for those looking to purchase a Camella property. Here are some of the key advantages:
Ownership and security
Owning a home provides a sense of stability and security, mitigating uncertainties about rental increases, lease expirations, or the possibility of eviction. It also serves as an inheritance for future generations, providing a tangible asset that can be passed down to family members.
Longer repayment period
Home loans provide a practical means to purchase a home for many Filipinos who may not have the cash to purchase a property outright. They also typically come with extended repayment periods, often ranging from 10 to 15 years, allowing borrowers to spread their payments over time and reducing the monthly financial burden. Banks also offer a variety of home loan products tailored to different needs, from first-time buyers, low-income individuals, and those seeking to refinance existing loans.
Fixed and variable interest rates
Home loan borrowers can choose between fixed and variable interest rates, depending on their financial preferences and the real estate market conditions. Fixed rates provide stability and predictability, while variable rates may offer lower initial rates with the potential for fluctuations.
Tax benefits
The Philippine government offers tax incentives to encourage homeownership. This includes tax deductions for the interest paid, which can significantly reduce the overall cost of the home loan.
Property Appreciation
Philippine real estate has shown potential for appreciation over time, with home loan borrowers benefitting from potential capital gains as property values increase.
Investment diversification
Real estate is a valuable addition to an investment portfolio, offering diversification and the potential for long-term wealth accumulation. Through home loans, individuals can access better-quality properties in preferred locations, enhancing their overall quality of life.
Camella is the Philippines' largest homebuilder, with over four decades of experience in the real estate industry. The top choice for Filipinos seeking thriving communities for their families, the company has successfully built over 500,000 homes in 49 provinces and 147 cities and municipalities. For more information about Camella and Bankathon, visit www.camella.com.ph and follow @CamellaOfficial.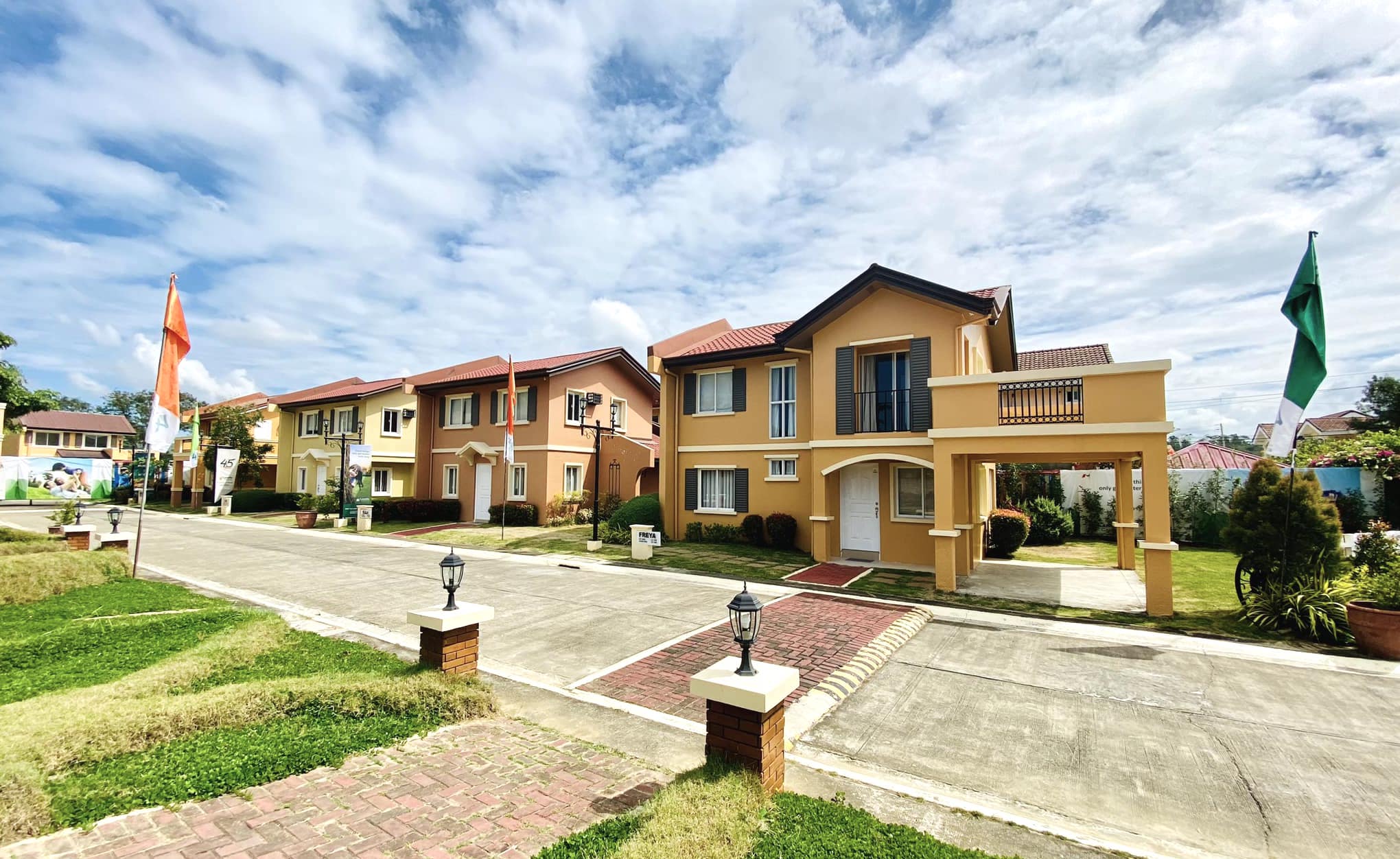 Check out our House and Lot for Sale Properties
Discover our house and lot for sale properties in the Philippines