The province of Bulacan is known for its plethora of public and private resorts. Here, you can find affordable summer getaway spots perfect for your family. Thus, there is so much more than its main façade.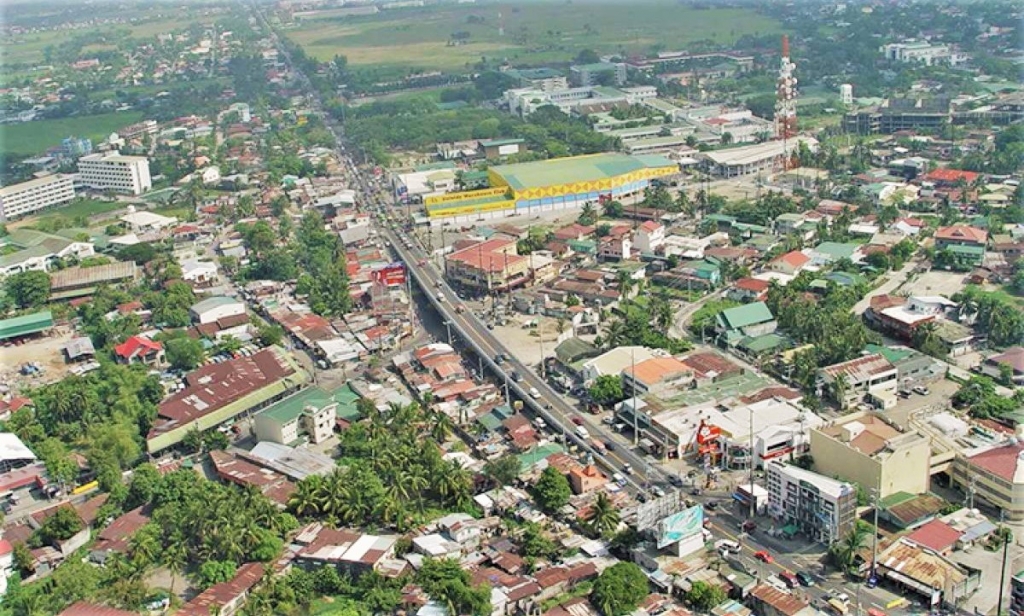 Malolos, the city capital of Bulacan, is a 3rd class component city that takes pride in its historical significance and instagrammable tourist spots.
So, if you plan to venture up into the North or visit some of its finest resorts, make sure you stop by some applaudable instagrammable places. It can certainly turn your aesthetic gram feed to a new level.
Here is the curated list of the best instagrammable places in Malolos.
They are categorized based on two preferences: cafes or restaurants and old churches or historical sites. Whichever you choose, it is with 100 percent certainty that snapping shots to these places will upgrade your feed. They are as follows:
Cafes and Restaurants in Malolos, Bulacan
You will never go wrong in upgrading your gram feed when you visit a café. In Malolos and Bulacan, tens of instagrammable cafes can cater to whatever color scheme you want that will match your theme feed. Thus, here are the curated list of the best cafes in Malolos that you should visit with family or friends.
Get Classy in Pink at Café Congreso
Are you looking for a new yet colorful twist to your Instagram feed? Traverse now into the North and visit the pastel-colored café of Café Congreso in Malolos, Bulacan!
It is a magical place worthy of every snap and shot as it has a motif combination of pink, mint green, and gold. Once you set foot into its elegantly looking doors, you will instantly notice the uncanny resemblance of its decoration to the well-loved movie called "The Grand Budapest Hotel." If you've already watched the movie, you can appreciate more of its interior. If not, you can still admire its posh-looking decorating scheme and take plenty of instagrammable pictures to bless your feed.
The café offers homemade ice cream flavors, freshly baked donuts, and delectable pastries. They also served freshly brewed coffee provided by local Filipino farmers.
You also support our local Filipino farmers by ordering a cup of it. You may request a slice of pizza, a handful of pasta, or cheesy double burgers for heavy meals.
The preparation and plating of food are at the next level, so make sure you take a picture for an aesthetic vibe. Who knows? Your followers might think it is a commendable food magazine cover.
Feel Nostalgia in Kalye Mabini
Are you hunting for a perfect IG spot?
Drop by 214 A. Mabini St., Malolos, Bulacan and enjoy a homey vibe that Kalye Mabini gives. It has an earthly tone interior that can go well with a black or green IG scheme feed with aesthetical details on point. You can take a picture of its local brewed coffee with indoor home plants as backdrops.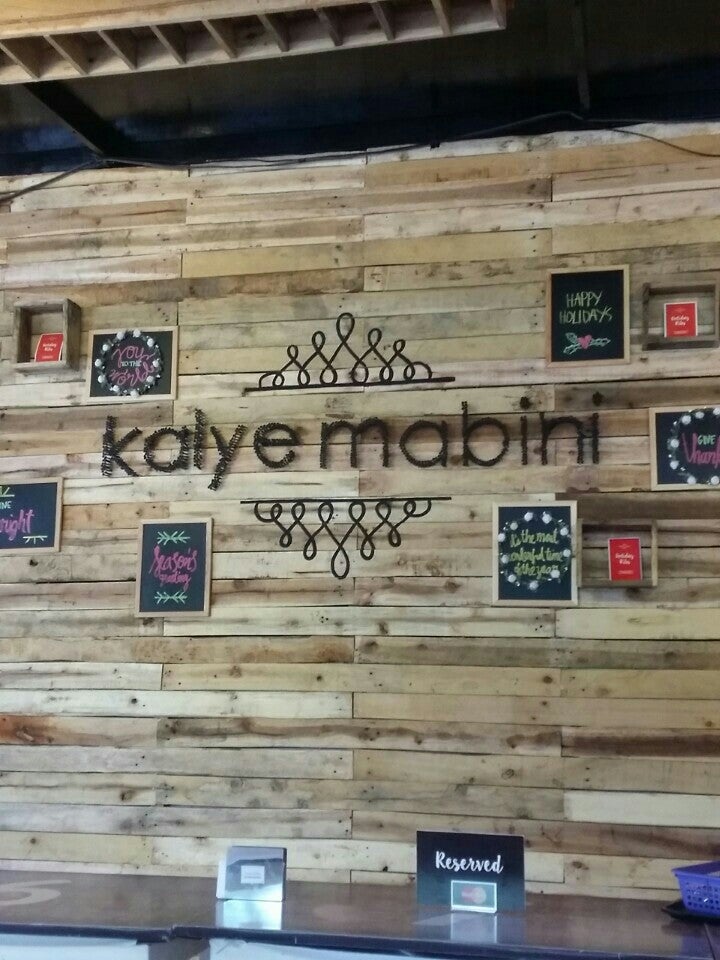 Moreover, the abaca furniture used in this café matches its wooden-designed floors. For a moment, you can feel as if you never really left home.
The foods served in this café are a fusion of Filipino, American, and European cuisines. They are made with so much care and research from European countries.
The owner, Mr. Jerome, studied abroad to enhance the rich flavor of Filipino and European cuisines. He aspires to serve well-loved dishes abroad with a touch of Filipino authenticity by using local ingredients.
When you drop by this place, you are not only giving yourself a chance to update your Instagram feed but also a chance to take on a gastronomical feast.
Get Addicted to Black Scoop Café
Going to a good café will save your day, whether you are having a bad day or simply craving freshly brewed coffee. One of the best coffee spots in Malolos, Bulacan is the Black Scoop Café. It serves homemade soft ice creams, green teas, french fries, and pasta.
Online reviews even commend that coming into this place is like giving yourself a chance to have a sumptuous meal. Come here with your friends if you're done roaming around the historical sites in Malolos, Bulacan. If you dislike visiting such places, you can still come here and upgrade your Instagram feed.
Order comfort foods available on their menu and take some pictures before splurging in. They have a black and brown interior that can perfectly go well with an earthy theme.
It would be such a blessing to your gram and taste buds should you wish to visit with family or friends. Long tables are available inside the café, making it a perfect hang-out spot to catch up with friends.
Take Polaroid Shots in 1995 Studio Café
Somewhere along McArthur Highway in Longos, Malolos, Bulacan lies a definite must-see shop of 1995 Studio Café. It received over 4.9 positive ratings online with praiseworthy comments about how approachable the serving crew was and how the place gives off a relaxing vibe. After a long and tiring day at work, residents around the area tend to stop by and relieve themselves with a cold drink. It even helps them to take a breath and relax for a moment.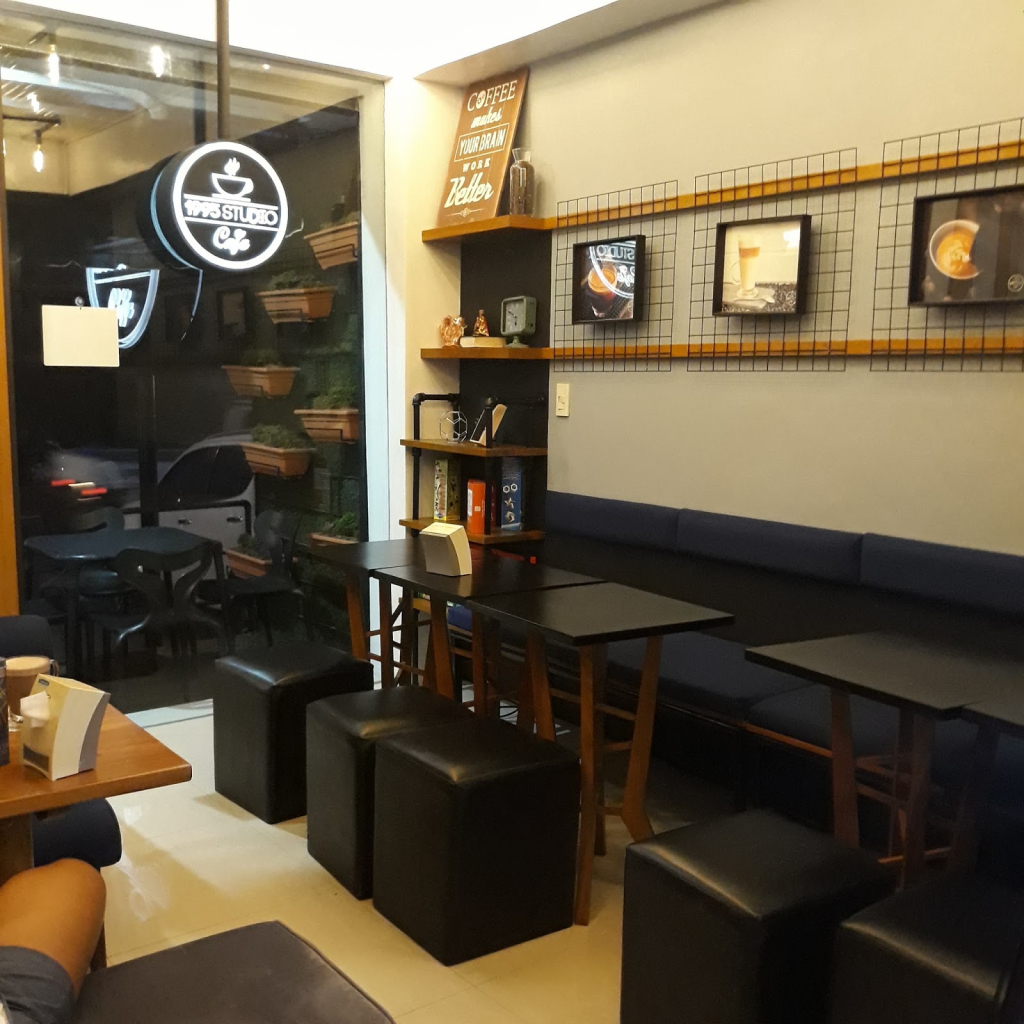 Homeowners in Camella Provence are even at an utmost advantage as it is only 9.4 km away! Look for ready-for-occupancy units now in Camella Provence if you want to have a cozy near your house and lot.
For a much better feeling, visit the instagrammable 1995 Studio Café with your friends. Please take a couple of polaroid shots with them, or take photos for your daily IG stories. By ordering the customer's best choice of Green Tea Latte, Pistachio Latte, and Hot Chocolate, you can get an update on your friend's life update while sipping into these soothing cold drinks. It is like hitting two birds with one stone!
Upgrade your Feed with The Coffee Project
One of the best instagrammable places in the Philippines is The Coffee Project! Perhaps you've seen this cozy coffee shop around the country now. Still, you can also find one of its glamorous branches in Malolos, Bulacan. The Coffee Project Malolos is a well-designed place with exquisite plant decorations. It also has intricate wall and ceiling details that makes every snap of your camera a worthy masterpiece.
Suppose you are also going for high-quality foods and their aesthetic interiors. In that case, you can assure that you are in the right place with The Coffee Project. It vows to serve a wide selection of mouth-watering foods such as cakes, pasta, sandwiches, and rice. It is not to note that their coffee mixtures are laudable, too! Visit this must-visit coffee house now in Vista Mall Malolos!
Old Churches, Museums, and Historical Sites
If you are the type of person who filled his gram feed with a retro vibe style, you may opt to visit Malolos' pride – its historic churches and museums! You can take plenty of scenic shots with antique backdrops. If this idea pleases you, here are some of the most instagrammable churches and museums you can visit around the capital city of Bulacan – Malolos!
Visit the Century-old Church of Barasoain
Of course, cafes are not the only exclusive places where you can take instagrammable pictures. Century-old churches like Barasoain Church in Malolos are worth getting flexed in an IG post. Regardless of whether you are a religious person or not, you can visit and admire the beauty of this 19th-century church. It is essential to Philippine history with the moniker of "Cradle of Democracy in the East."
The church has a Baroque Renaissance Revival style with initially eight built-in bells. It has an oval-shaped façade with merged details and elements of a Romanesque and Neo-classical style. Take plenty of European-inspired pictures, but don't forget to pay respect and send prayers. Posting photos with the church as your backdrop will not only attract hundreds of likes, but you can also influence others to appreciate the Barasoain Church's role in Philippine history.
Learn More About History in Casa Real Shrine
The Casa Real Shrine or Museo ng Kasaysayang Pampulitika ng Pilipinas is another must-see tourist spot in Malolos, Bulacan. Getting into this place should be your top priority for museum lovers with retro feeds.
It is a great challenge to hunt for areas that will best suit your gram's color pattern, but there's no need for you to worry further. The Casa Real Shrine will complement the color feed you're hoping for. You can also learn more about the Philippines' political history!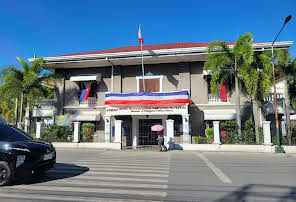 The museum is open from Monday to Friday, 8:30 a.m. to 4:30 p.m. When you visit, you'll see exhibits of the accomplishments of Filipina women who fought for women's education during the Spanish colonization.
The place embodies women's empowerment, so make sure to add meaningful realizations in your IG captions!
Where to Live in Malolos, Bulacan?
Knowing all the instagrammable spots in Malolos, Bulacan makes it only natural that you would wish to live in a place like it. Don't worry, because you will no longer need to dream for more when you look for a house and lot for sale in Malolos, Bulacan.
Camella Homes, a trusted home builder company in the Philippines, offers a master-planned community in the city capital of Bulacan and can give you 100 percent certainty of achieving your life.
Owning a house and lot unit guarantees an upgraded lifestyle for you and your family. Wait no more and settle now with Camella Provence! It has a staggering 230 hectares of land, so owning a house and lot in this livable community can make you feel like you are living in an actual dreamland.
Even your once dream of having an elevated lifestyle can come true only when you come home to Camella Provence with your family.
Wide Selections of House Models
In Camella Provence, you will never run out of house design options. Why? It is because it is a master-planned community that offers houses and lots for sale units with two to five bedrooms. Some house models can also provide you with a provision for either built-in or optional balcony and provision to a carport.
Moreover, the house models from Camella Series that you can choose from are Bella, Ella, Cara, Dana, Greta, and Freya.
All have their respective house features.
World-Class Amenities to Enjoy
Who doesn't want to live in a community that offers world-class amenities to enjoy with your family and friends? Of course, everybody does! When you purchase a house and lot for sale unit in Camella Provence, you can get the taste of what a comfortable living feels like.
It offers a clubhouse that you can use to celebrate an important milestone, a playground for your kids to enjoy, a basketball court for your husband and kids, and even a swimming pool to refresh your minds under the scorching sun.
Offers Everyday Convenience
All projects of Camella Homes nationwide ensure that every resident can enjoy a convenient lifestyle. So, if you purchase a house and lot for sale in Camella Provence, it promises you a life with a perfect balance of urban and rural life.
Proximity to your future home is places of worship, educational institutions, shopping malls, medical centers, and top tourist spots. For instance, Vista Mall Malolos is only a few walks away from your future doorstep.
Buying goods or paying bills is going to be so much easier. Even the historical and instagrammable café of The Coffee Project is close to it.
Provides Security and Safety
Another thing that must be your top priority when looking for a house and lot unit is its security, safety, and privacy. Same with location and accessibility, it is of utmost importance that you scrutinize your chosen community's level of protection.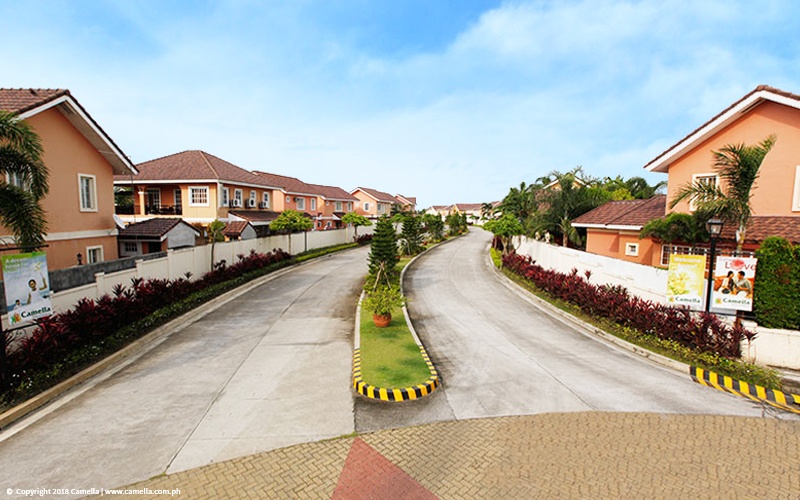 You can feel at ease in Camella Provence with its high perimeter fences and roving security personnel. There are also CCTVs installed around the area that can notify any strange occurrences around the room.
Moreover, suppose there are unexpected calamities or hazards such as earthquakes and fire. In that case, you still do not have to worry as each house is designed with separated firewalls and spaces. Each house model only limits itself to two floors to avoid high falling debris. It is Camella's pride and top priority at all times.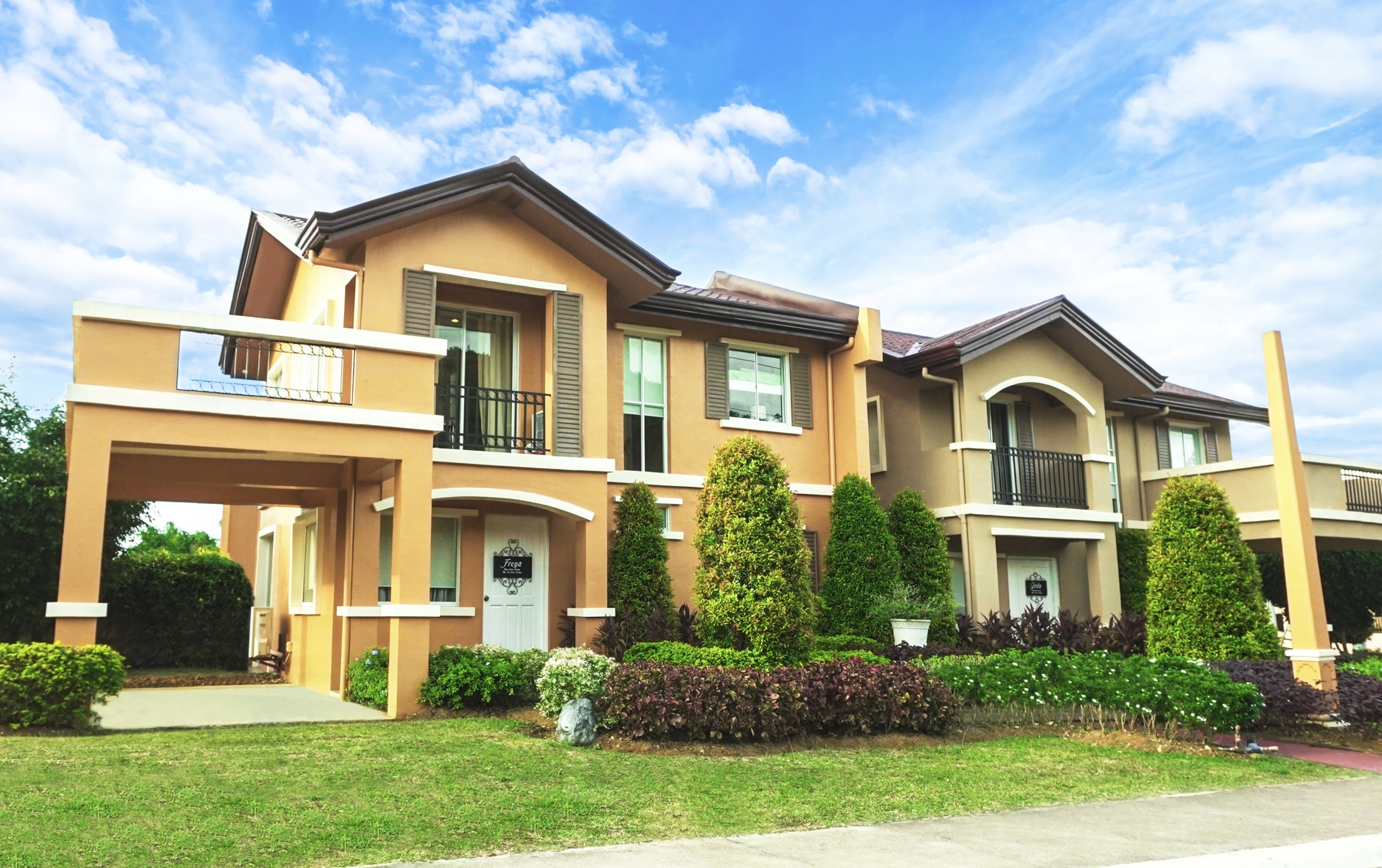 Come home to your Dream Home in Camella
Check out our catalog of house and lot for sale in the Philippines