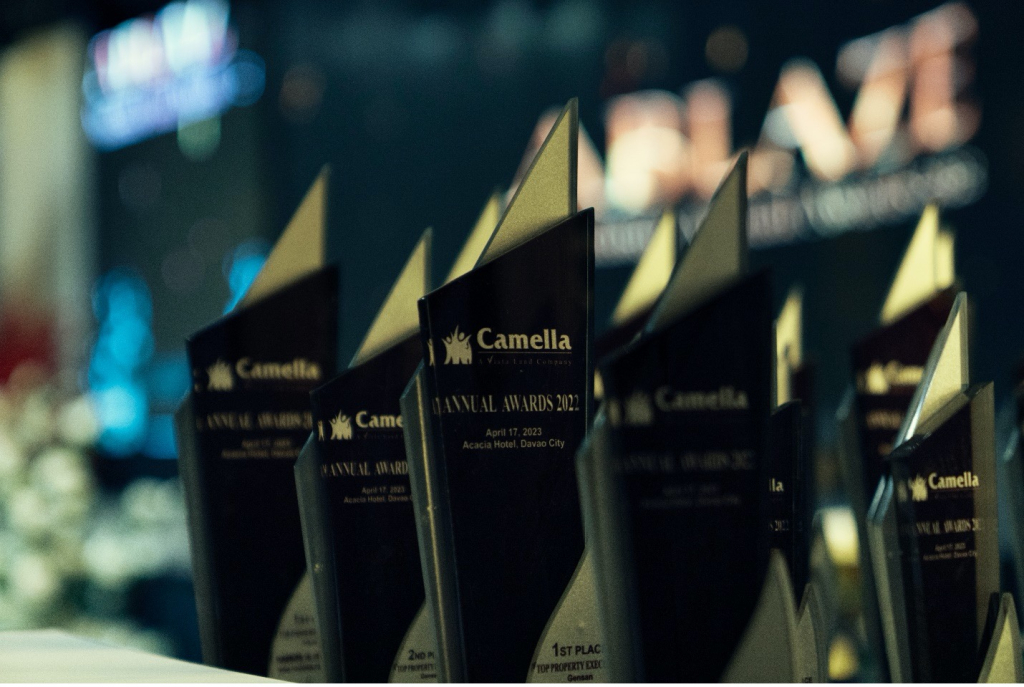 Fire is gold aflame; Gold is fire solidified. Camella Mindanao celebrates the success of top business partners that stayed fierce amidst the scorching surge of challenges of the past year in Camella Mindanao's recently concluded event— ABLAZE: Camella Mindanao 2022 Annual Awards.
The theme "Ablaze" takes inspiration from fire and gold, symbolizing passion and success. Ablaze signifies the journey of Camella Mindanao to triumph over the past year's hurdles. Like gold in flames, the team took the challenges of 2022 as a chance to hone and refine their abilities and become better and more proactive individuals. Like gold in flames, they successfully persisted through the unforeseen barrage of problems and impediments.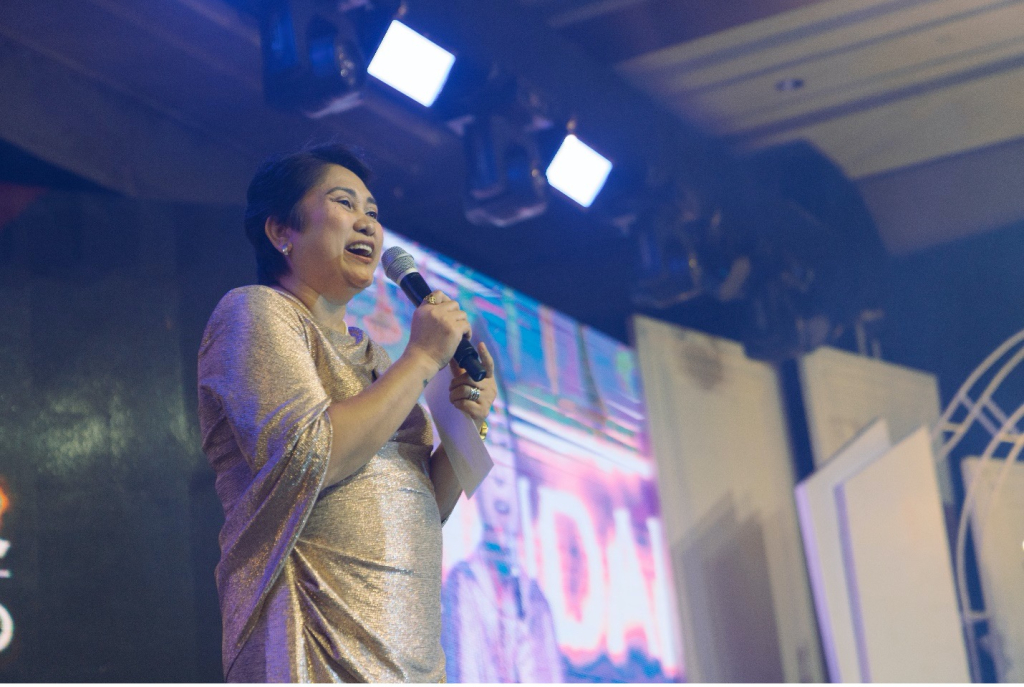 The doors of Acacia Hotel in Davao City opened to guests dressed in their elegant gowns and tuxedos and were treated to a sumptuous dinner dining set-up and mood music. The event was filled with delightful song numbers and a heart-thumping gravity-defying air dance performance by the Poise dance group.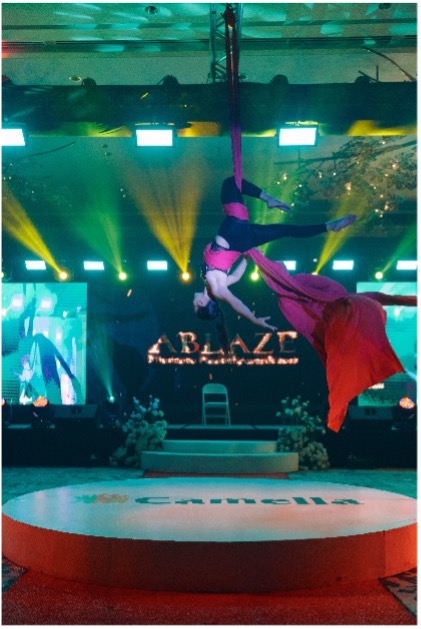 Since face-to-face celebrations came to a halt due to the pandemic, Camella Mindanao thrives on making an astounding comeback through the 2022 annual awards. The Camella Mindanao team went to Davao City to be part of the exclusive celebration honoring the hard work, dedication, and sacrifices of the top achievers as they received well-deserved recognitions and tokens. Business partners from Zamboanga, Butuan, and Cagayan de Oro, alongside sellers from General Santos, Koronadal, Digos, and Tagum, flew to Davao City to celebrate the biggest Annual Awards yet in the history of Camella Mindanao.
The night would only be complete with the recognition of individuals carrying an ignited fire. The awardees of Camella Mindanao were heralded for their contributions and enormous efforts in rallying 2022. The handing of awards and recognition was officiated by Carlo Refamonte, the cluster head of the Davao Region; Fritzie Joy Marcelino, cluster head of Central Mindanao; and lastly, the cluster head of North Mindanao, Wendy Panaguiton.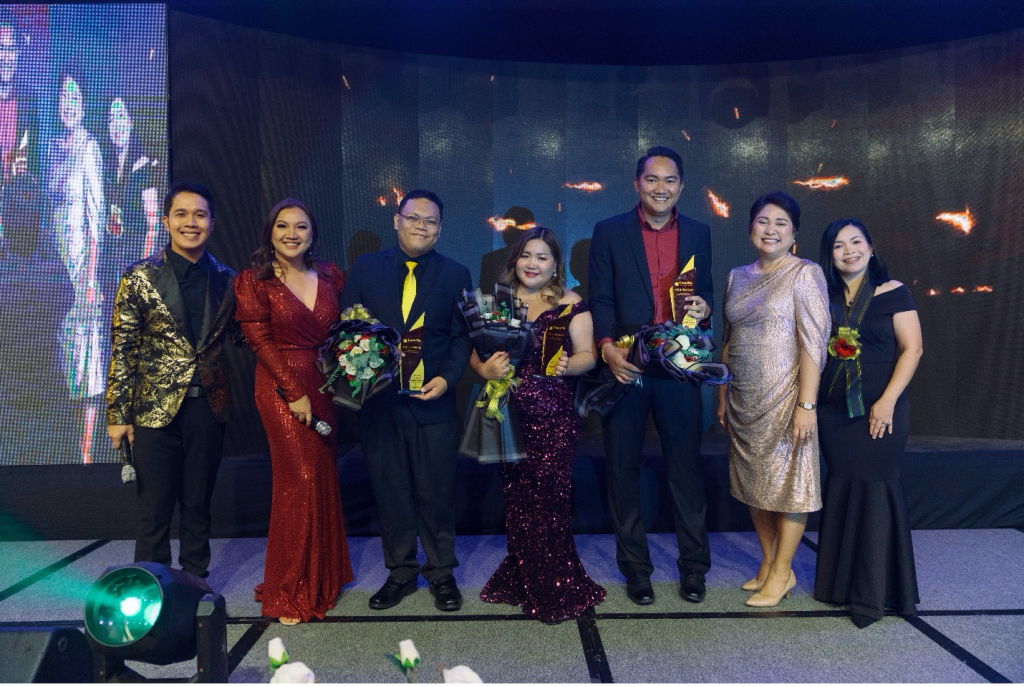 Camella Mindanao team recognized the outstanding performances of its sellers across Mindanao by presenting special awards. Among the recipients, Mr. Jayhson L. Podadera of Divine Graceian Realty stood out and secured the first position in the Top Property Executive category. In addition, Rosianni Grace A. Madrona and Kennard M. Madrona, a couple from DK Realty, received recognition for their excellent work and received the Top Sales Manager and Top Business Director awards, respectively.
Camella Mindanao Team also announced the Mid-year promo for  2023, showcasing more exciting prizes and generous cash incentives.
Camella has 19 thriving developments and five upcoming projects in Mindanao. These developments are strategically categorized under three (3) clusters; South Mindanao, Central Mindanao, and North Mindanao.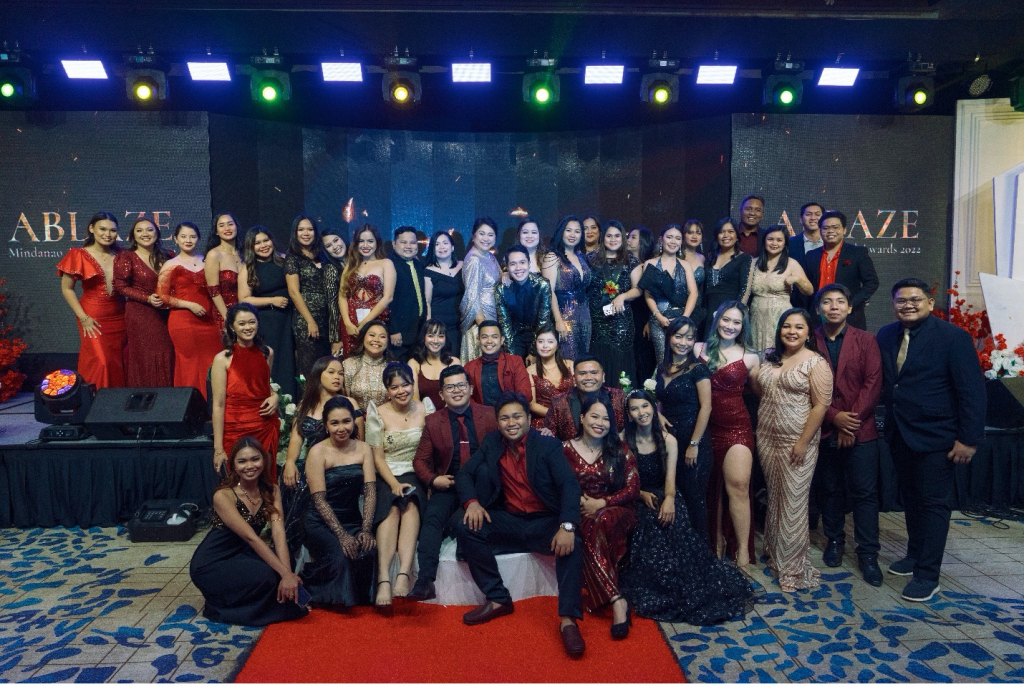 Camella, Vista Land's flagship brand, makes it its mission to build and provide beautifully designed communities catering to the upper-mid market segment. Each Camella community bears the distinct character of its location, lush landscapes, and lifestyle amenities that enhance every homeowner's living experience. Camella has developed communities in almost 50 provinces and nearly 150 key cities and municipalities all over the country, making the company the property developer with the broadest geographic reach. At least half a million families live in a Camella home. Whether they are charming houses and lot properties or contemporary vertical villages, Camella caters to everyone's real estate dreams and turns them into reality. Camella deliberately chose to reach farther across the country than any other property developer because they understand Filipinos' ties with the places where they were born and the community they share their most fond memories with. Camella aspires to assist families in living their dream life — whether they are setting down roots, expanding their families or enjoying their retirement, Camella has a home for them.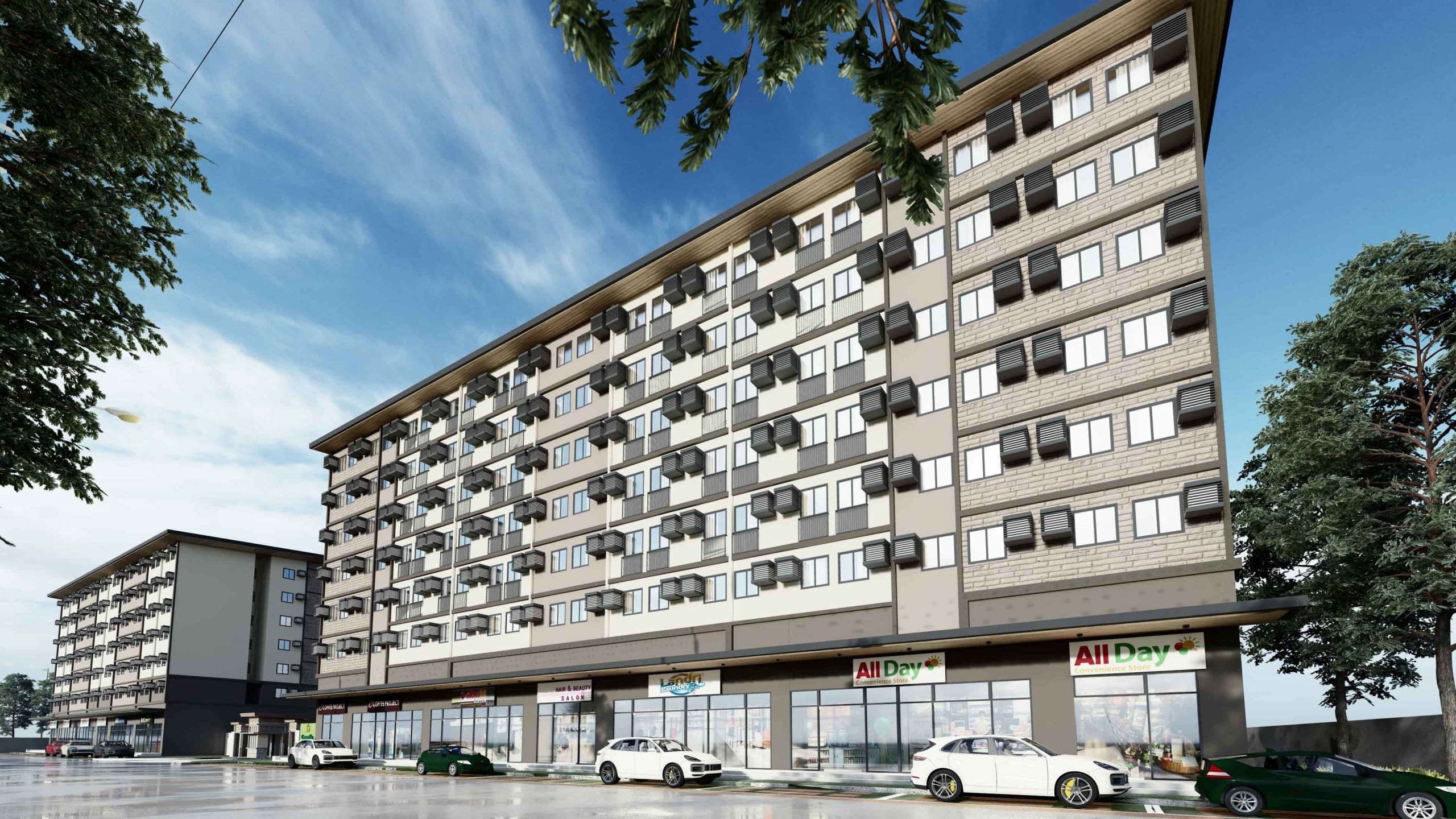 Check out our Condo for Sale Properties
Discover our condo for sale properties in the Philippines